Topaz Labs Image Quality Bundle Sale and Promo Code.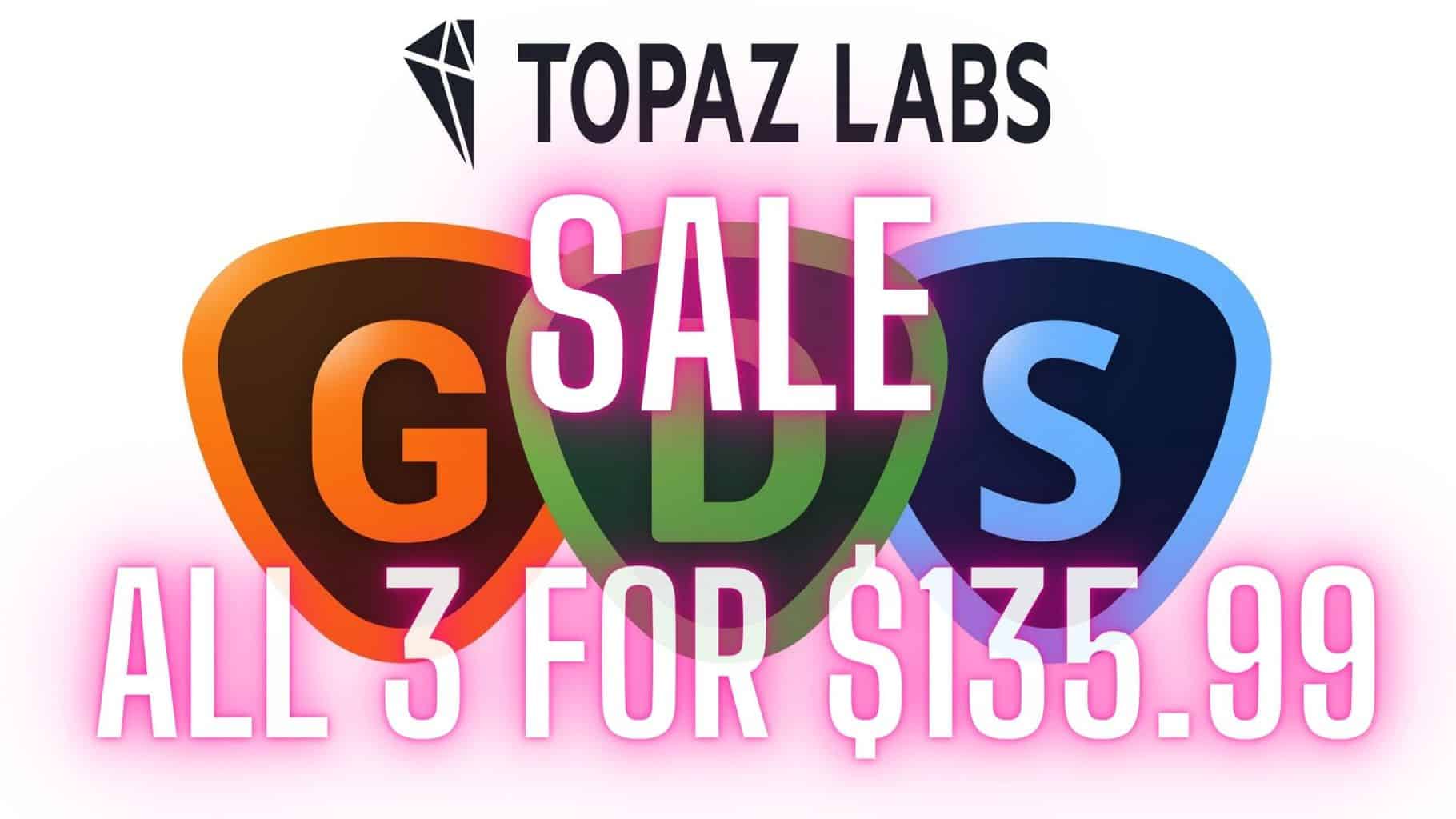 Topaz Image Quality Bundle on Sale for only $135.99 with my Promo Code.
The Topaz Labs Image Quality Bundle is normally great value at $199.99 but for only $135.99 it truly is a steal.
For $135.99 you get Topaz Gigapixel AI, Topaz Sharpen AI and Topaz DeNoise AI. You can see my Image Quality bundle review and reviews of all the other
Topaz Labs products reviews here
. 
Right now you can buy the Topaz Image Quality bundle for $159.99 but with my promo code below you get it for only $135.99 offer ends on the 6th of May 2022.
It doesn't cost you anything to use my discount code in fact you save an additional 15% off the product price, I also get a slight commission and 
out of this commission I pay for a tree to be planted
 to help keep this planet beautiful. 
It's my way of giving back to this beautiful world and helping Mother Nature. 
As I mentioned above I have a full list of Topaz Labs Products reviewed with video tutorials also on them via the links below. So please do feel free to have a look and don't forget this offer ends on the 6th of May 2022.
Other products available from Topaz Labs are….
 Mask AI, Adjust AI, JPEG to RAW AI and the Photo Upgrade Plan.