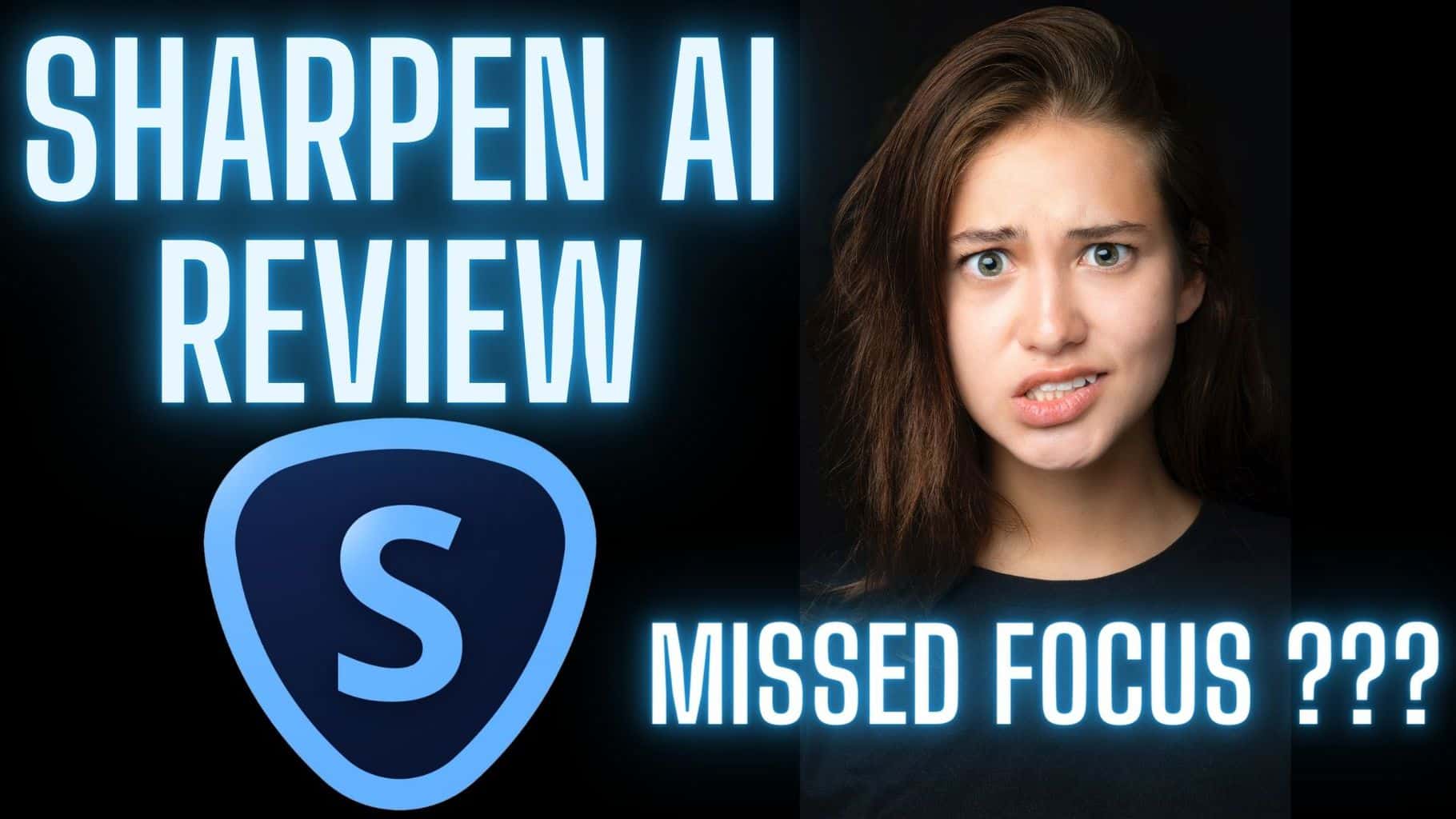 Welcome to my Topaz Sharpen AI Review and just how usable is it and what can it actually do for you?
Sharpen AI Price
Before we get started on my Topaz Sharpen AI review we should talk about it's price and how much we can expect to pay for it. Normally Sharpen AI is $79.- but they have offers from time to time where you can buy it even cheaper. You can also buy it in the Image Quality Bundle which includes Gigapixel AI and DeNoise AI and usually at a great price again.
Incidentally you can also get a 
free trial of Sharpen AI here
 so don't just take my word for it have a good play with it first. I am very happy to say the nice people over at
Topaz Labs gave me a 15% off promo code
to save you an additional 15% on top of any other offers or sales on at the time
click here for the promo code
.
Topaz Sharpen AI Review
On opening Topaz labs Sharpen AI you will see a few different demo images on the bottom that you can play around with and maybe it's just me but always know that those demo images are going to look amazing after being processed as they probably suit the AI algorithm perfectly so I popped in one of my own photographs to try it out properly.
The first demo image I picked was the out of focus Owl photograph and after processing it was perfect, crazily perfect in fact so now it was time for my out of focus sheep and see what it could do here…
Probably the best way to understand this software is to watch my video on it below where I process both a demo image and my own photograph in the different options or settings in Topaz Labs Sharpen AI.
No Topaz Sharpen AI Review would be complete without talking about the three different modes or algorithms built into Sharpen AI and how they all work differently and can be applied to your image in a different way.
Motion Blur
Motion blur is basically where either your camera has moved when you were taking the photograph (camera shake ,often a result of longer focal lengths) or you used a shutter speed that was too slow as your subject was moving when you were taking your photograph.
The Motion Blur option in Sharpen AI is primed at correcting the entire image and removing that motion blur from your image and it works well, again I recommend you try it out for yourself to really get a feel for it.
Out of Focus
This basically does what it says, it's primed to correct your focus so for example in my video above the sheep was just out of focus, I popped it into Sharpen AI and clicked on Out of Focus with everything set to Auto and let it process the file, it worked really well and really pulled back the focus on the sheep so it does work. I also adjust the settings manually to regain more detail which did help a bit again. There are 3 different algorithms you can use here Normal, Very Noisy or Very Blurry and they all work differently on your image depending on the exact issue with the photograph. Again you can see the results and hope they work ion the video above.
Too Soft
As the title implies this can be used to sharpen your image if it is simply too soft and it gives you incredibly good sharpening results on all image types.
The sub processing options of Normal, Very Noisy or Very Blurry still apply again here.
Topaz Sharpen AI review Conclusion
Shapren AI is a fantastic bit of software to help you out of a sticky situation if you have motion Blur or an out of focus shot. Yes it also helps Sharpen your photographs but the real key for me is this software's problem solving capabilities and how it can fix problems other bits of software simply can't.
So it a great buy in my eyes and something I personally will be keeping in my arsenal to get me out of a hole if I end digging myself one.
Topaz labs well done on an amazing bit of software.
If you would like to try it yourself then just click here for the free trial of Sharpen AI and if you decide to buy it then don't forget the Topaz Labs 15% off promo code to save yourself some nice money click here for the promo code.
You might also be interested in my Gigapixel AI review here where I show you exactly how it works.
Or my Video Enhance AI Review here.
Kieran.
Topaz Sharpen AI review and tutorial.