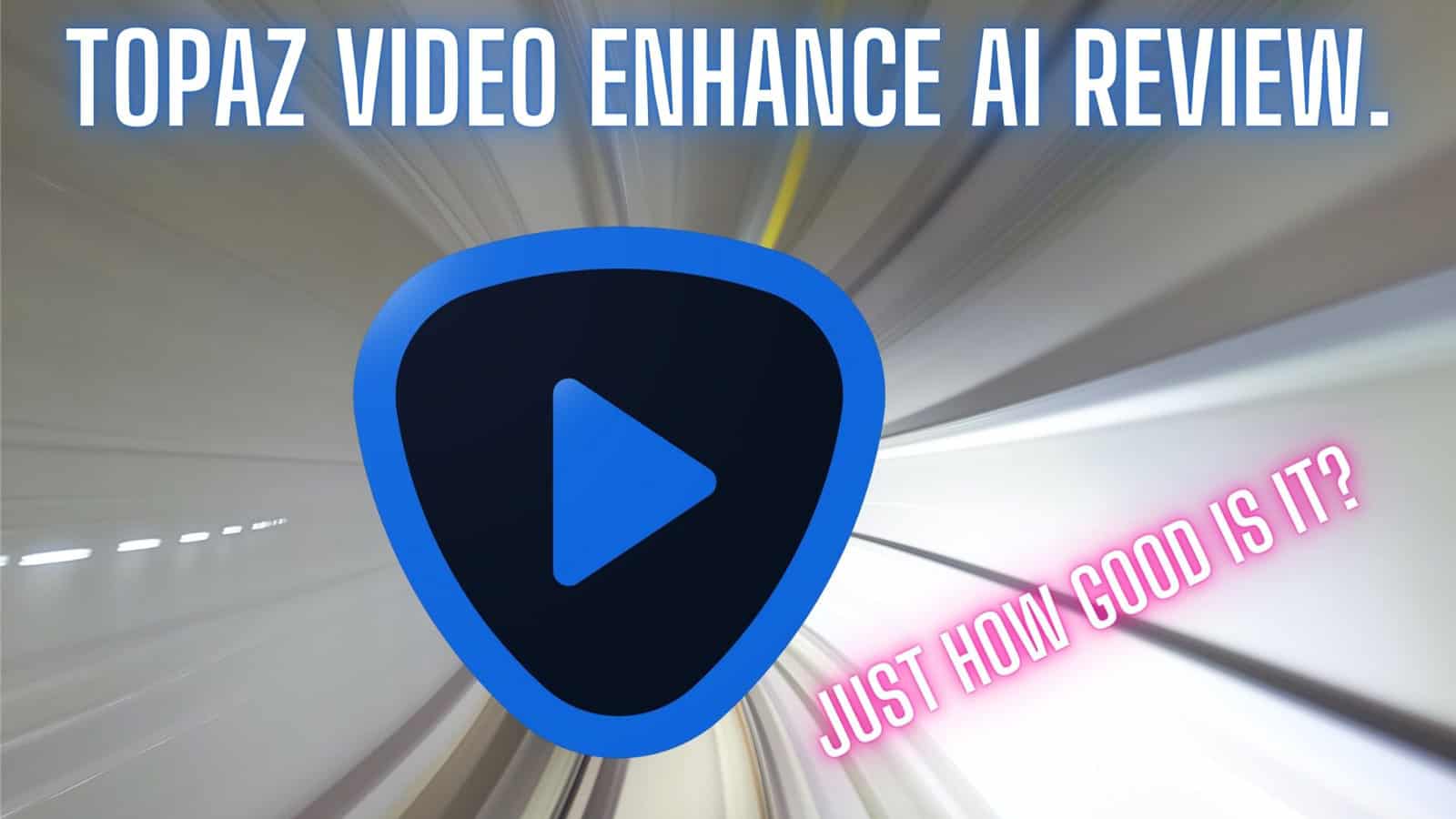 Welcome to my Topaz Video Enhance review Version 2.6.4 and Promo code page.
Is Video Enhance AI the best AI upscale video software available for SD to HD or HD to UHD or even better 8k conversions and why?
What are its features, what can it do and what are the minimum Topaz Video enhance AI system requirements you need for it to run smoothly?
With the aid of Videos and technical specifications I will answer the above questions in this Topaz Video Enhance AI review.
As of the 17th of June 2022 I am no longer working with Topaz Labs and my discount code no longer works on Video Enhance AI but the link above for Video Enhancer AI has a 20% off discount code in it.
If you want to know why I am no longer working with Topaz Labs then please feel free to have a read of it here.
My Video Enhance AI Conclusion…
For those of you that don't want to read the full review or watch the video below…
Topaz Video Enhance AI can Upscale from SD to 4K and even up to 8K!!! Add frames to create slow motion video from standard frame rates, deinterlace video and also denoise your videos. It's basically magic in a video editing package that works well and is a real problem solver. No doubt it inherits a lot of it's skill from the famous DeNoise AI and Gigapixel AI software applications.

For me it is a good bit of editing software and it gets a big thumbs up. I am very excited to see what future software updates bring to this software and also AVC Labs Video Enhancer AI (review here).
The only downside to the software is the price, it's not really expensive though for Video editing software.
Video Enhance AI version 2.64 is now faster again due to a few performance updates if you want to know more then checkout my Update 2.64 blog post here.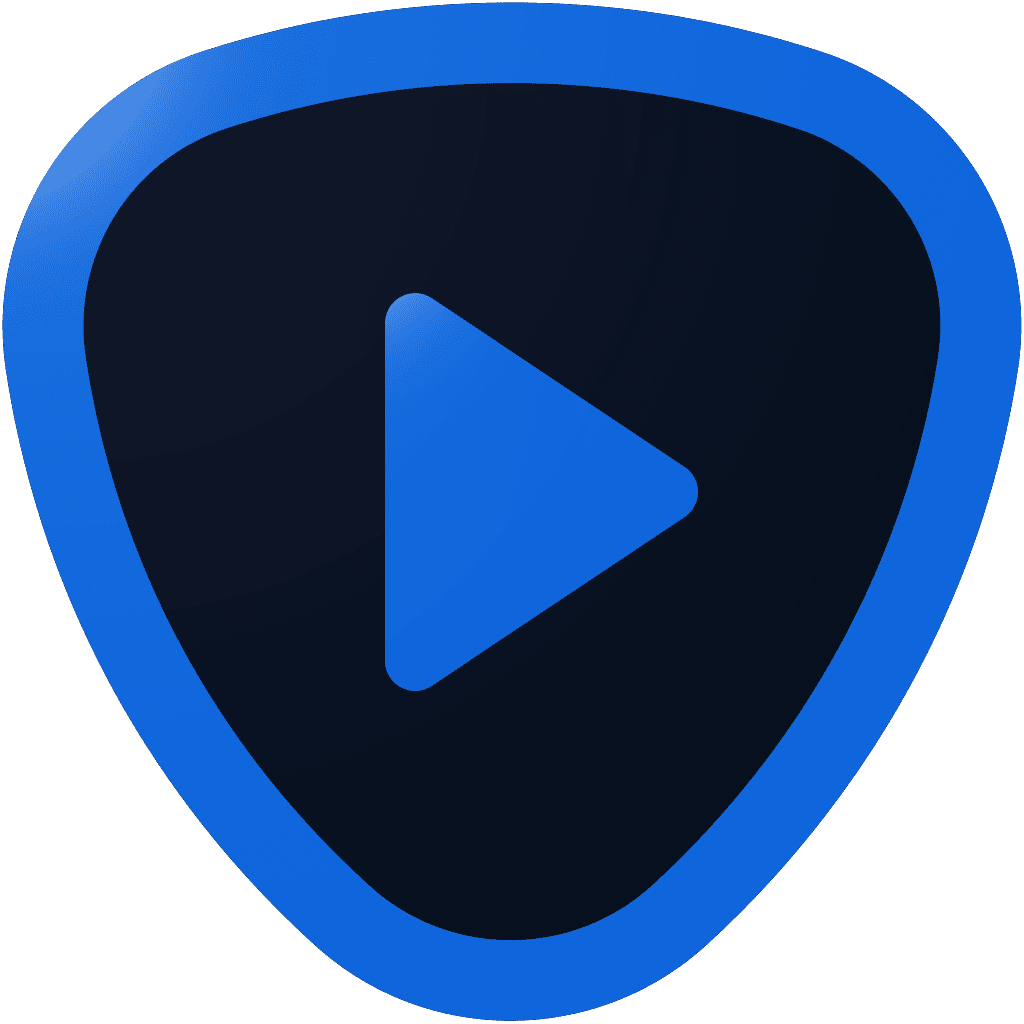 Topaz Video Enhance AI Price.
Speaking of the Video enhance AI Price now is a great time to explain that the nice people over at Topaz Labs have given me a
15% off Topaz promo code
for my customers and readers of this review to use as a nice little bonus to save you some money.
At the time of writing this Video Enhance AI review it normally retails at $199.- but Topaz Labs have special offers and deals on at times and you can get it for less than $150.- BTW my Video Enhance AI Promo code also works on top of any special offers!!! how cool is that?
Remember as I mentioned above it also works on top of all other special offers and sale prices. So when there is a sale on then it's an amazing time to buy it and other Topaz Products.
Topaz Video Enhance comes with several features but the principal ones are…
Frame Rate Conversion from 25fps to 30fps or even 60fps
Upscaling your videos up to 8k
Denoising your videos
Denterlacing
Restoration
Upscaling your video TO 4K and 8K.
Yes, you read that right with this Topaz AI Software you can actually upscale video!!! It's easy to upscale your videos from SD to HD, HD to 4k and 4K to 8K with this Topaz AI driven software. Now you can also go from SD to 8K if you want which is just mind blowing.
I have to say the video upscaling feature works really well, you might well be wondering if it is as good as original footage filmed in that resolution? Well, no it's not but it makes a big difference when you are restoring old video files which let's face it are priceless to most of us.
Combining Denoising and Restoration features with the upscaling helps to bring those moments into the digital age and wow is it worth the time doing that.
Even those old S-VHS, VHS, 8mm and older drone videos etc… can be transformed with it.
I highly recommend you have a look at the video below from Topaz Labs, I will be putting together my own video review on version 2.6.3 very soon which I will posting here.
Denoising your Video Footage
Video Enhance AI noise suppression features which have obviously come from the ground breaking Topaz AI photography editing software DeNoise AI. Again it just works and helps to kill noise and works wonders on high ISO noise. 
I have used it on several bits of footage and it works beautifully with great results. On one instance I was taking photographs for a client and they asked could I shoot a short video video clip in their cellar and I just pulled out my DJI Pocket camera and filmed away in 4K as it was a very low light situation and I had no video lights with me there was a good bit of High ISO noise.
I popped the clip into Video Enhance and it removed the noise beautifully. So it's massive thumbs up from me there Topaz Labs. Again I will be adding a video very soon.
Frame Rate Conversion
Now this is a very interesting one… Through AI it can make new frames for your clips converting from 25fps to 30fps and it's AI engine and algorithms do this nearly perfectly which on it's own is a crazy cool feature to have and a real life saver at times.
Going one step further say you were shooting at 25fps but you now realise you wanted or needed a slow motion clip well pop it into Video Enhance and converted it over to 50 fps just like that.
Or you are working on a project that was shot at 25fps and the client suddenly wants it delivered at 30fps also. Sure there are several ways to do this and Final Cut Pro can use frame blending and optical flow to give it a somewhat realistic look but it can be jittery especially on faster moving scenes. Enhance AI uses it's AI algorithm to create new frames and gives you a far smoother and more realistic feel to your footage even on fast moving scenes. Increasing your frame rate for some nice cool slow-mo effects, even on 24 and 30 frames per second clips this is now possible with Video Enhance.
Deinterlacing your footage.
This is again where the Topaz Labs awesome AI comes into play to deinterlace your footage and to give you a wonderfully natural and smooth result which is honestly nearly perfect with little to no artifacts in the resulting footage. For this Video Enhance AI review I tried several old interlaced video clips and ran them through it and it did an amazing job which is kind of mind blowing how it can smoothen out the edges, sharpen the image and create well create a really nice smooth result.
Once I get a bit of footage I can share with you I will post it here in my soon to be released video review. For now I highly recommend you have a look at the the Demo video below though.
See the demo of video below to give you a better idea of how well it works.
These are my own workstation specs and it runs very smoothly for me.
I9 9900k CPU
running at 5.1 GHZ on all 8 cores
1 x 2tb M.2 drive
with
2 x SSD
 drives and
2 x 14tb HDDS
RTX 3080TI Graphics Card
Windows 10
Topaz Video Enhance AI system Requirements
What exactly do you need as a minimum to actually run Video Enhance AI?
Below are the specs sent to me by Topaz Labs and while they will work you will find it will process video clips very slowly with the minimum specifications and you could run into issues with certain upscaling features specifically. 
For me I would say you would ideally be running 16GB of RAM to get a nice smooth experience and preferably 32GB of RAM is only going to help.
A dedicated Graphics card with 4GB of VRAM will also make your experience a bit better.
But again the real minimum requirements are listed below.
The Minimum Topaz Video Enhance AI system requirements
These minimum system requirements are listed by Topaz Labs on their website.
| | |
| --- | --- |
| Windows | 10 (build 19041 v2004 and above), Windows 11 |
| Mac | 10.14 Mojave and above for CPU support 10.15 Catalina and above for GPU support |
Linux We currently do not support Linux-based operating systems. Windows 7, 8 it is not designed to run on Windows 7 or 8 and is not supported on these operating systems.
---
Hardware Minimum Requirements
| | | |
| --- | --- | --- |
| Processor (CPU) | Needs AVX2 Instructions Intel CPUs from ~2015 | Intel HD 5000 iGPU or above AMD CPUs from ~2016 |   |
| System Memory (RAM) | 8GB (16GB and higher is recommended for improved performance) |   |
| Graphics Card (GPU) | Intel HD 5000 if running on CPU DirectX 12 compatible on Windows All GPUs are supported on Mac 10.15 and above, including the M1 |   |
| Dedicated Graphics Memory (VRAM) | 2 GB (8GB or more for optimum performance) |   |
Special Hardware Considerations… AI processing for each frame of video is a resource-consuming task for your computer. The specifications listed above are minimum requirements to operate the software. More robust hardware will improve overall performance and processing speed. Your computer's ability to process a video may be affected by the size of the files and the number of frames. It is possible to exceed the resources of a minimally equipped computer and cause errant behavior. Some computers without a dedicated graphics card may function but errant behavior should be expected. A sufficient CPU with AVX2 instructions and/or a dedicated graphics card with DirectX12 and at least 2 GB of VRAM is our minimum requirement to support the software on your device. We do not support Intel HD Graphics 4600 integrated graphics cards or lower in any configuration. Graphics Drivers Outdated graphics drivers may result in faulty performance. Drivers should be kept current through the GPU manufacturer's website or provided software. Windows driver updates are rarely current and newer drivers may be available even when Windows says you are up to date. Our programs use the newest optimizations from both Nvidia and AMD whenever possible.
Thanks for reading my review and I hope it has answered some of the questions you may have had. If not then please do feel free to reach out to me as I am only too happy to help. This review will be updated with a few of my own videos very soon.
Video Enhance AI version 2.64 is now faster again due to a few performance updates if you want to know more then checkout my Update 2.64 blog post here.
If you are intrested in improving your photography skills why not join me on one of my photography workshops.
See you out there,
Kieran.
Kieran Hayes Landscape photography Ireland Kieran Hayes Photography Topaz Labs Topaz Video Enhance AI Review  My Video Enhance AI promo code.