Proud to have been awarded
Landscape photographer of the year 2021 by the Irish Enterprise Awards.
Landscape photographer of the year 2021 by the Innovation & Excellence Awards.
Photographs of Ireland by Multi International Award-Winning Irish Photographer Kieran Hayes.
Hello and welcome to my Landscape Photography Ireland website, my name is Kieran Hayes and this is where I share my photographs of Ireland and other places I have visited around the world. 
I have several different sections to this website including my tips and tricks, my Photography workshops, my blog posts and also several different review sections where I also share my photography knowledge with you.
I am proud to say that I am a photography educator and official partner with several well known photography brands… Adobe Lightroom and Photoshop, AVC Labs video enhancing software, DJI Drones and Gimbals, DxO Labs PhotoLab 6, Viewpoint 4 and Pure Raw, Formatt Hitech photography and Cinematography filters, f-stop camera bags and accessories, ON1 editing Software and Plugins, Pixpa website platform, Skylum Software Luminar Neo and Plugins, SmallRig camera accessories, Themify Wordpress Themes as well as a few more companies.
I also have a complete section of my website dedicated to Photography tips and tricks which you can see in the menu above. There is a wealth of knowledge there which I have built up and have been been sharing with you my readers for several years now.
All of these tips and tricks are regularly shared with clients on my One to one and group West Cork Photography workshops with a few extra ones of course. 
I am delighted to say that as well as sharing educational photography content with you I can now save you money also as I have a host of Photography Discount codes and special offers for some of the very best software and camera accessory companies out there. You can again find these in the menu above. There are also tons or product reviews and tutorials in my blog posts and over on my YouTube channel.
2021 was an utterly amazing year for me personally despite the pandemic, I was delighted to announce the following news during the year…
Landscape Photographer of the Year
I was voted the Irish Landscape photographer of the year 2021 by the Irish Enterprise Awards
&
I was also awarded Landscape photographer of the year 2021 by the Innovation & Excellence Awards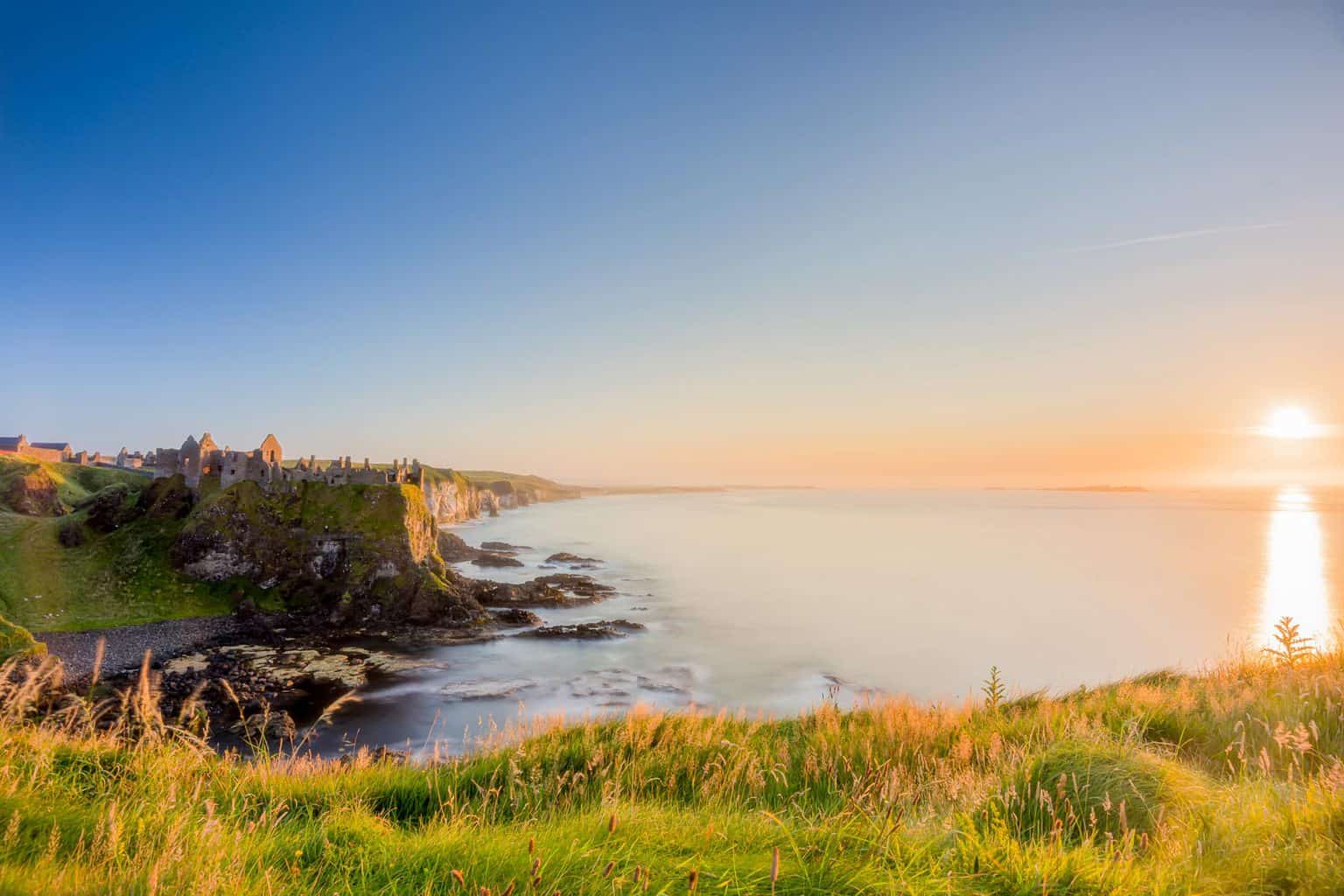 West Cork photography.
Landscape photography in Ireland general is a pure joy but West Cork is something special, with its every changing scenery and weather conditions and best of all it's not riddles with hoards of tourists constantly popping into your photographs.
West Cork photography for me is all about trying to capture the ever changing mood and beauty of this stunning part of the world, no matter what the weather Irish photographers know there is always a photograph to be had here.
West Cork has also some of the best places for Landscape Photography in Ireland and living in Clonakilty at the real gateway to West Cork I am incredibly lucky to have all these stunning locations on my doorstep.
Yes, the ever changing weather can be a pain and while it can also be a pleasure, there has been many an hour sitting on a beach waiting for a stunning sunset only for the clouds to roll in at the last moment and kill it all off.
Now in saying that there is still no better place to be sitting than on a beach (Clonakilty is surrounded by them), but you still want to get the shot… So you have to learn to adapt especially if you want to make a profession of taking landscape photographs in Ireland 🙂
So you need to look for the shot and yes there is always one there you just need to see it.
You can check out my Irish Photography Gallery here, I am still working on this so please do check back again soon.
Photography in Ireland
There is a saying in Ireland "if you throw a stone (anywhere in Ireland) you are sure to hit a photographer" the country is covered with them and with good reason just look at the stunning views everywhere.
It possibly also comes down to Irish peoples very creative nature, we as a people were born to adapt and think on our feet and very often we have to think outside of the box to survive.
This creativity is has been bred into us which possibly explain why as a nation we have for want of a better word infected the world with our creativity. For such a small country to be positioned so high up in the arts worldwide is more than amazing in my eyes.
Photography is art and you can be so incredibly creative with light and how we sculpt it to create images. 
You see Landscape Photography as a whole is this glorious balance or delicate and intricate mix of creativity and technical skill. It's trying to mix these two elements together with what you personally see is what in my eyes gives you a truly beautiful photograph.
I love this challenge and the way we can play with camera settings to completely transform the viewer's opinion of the landscape or scene that we are capturing before us.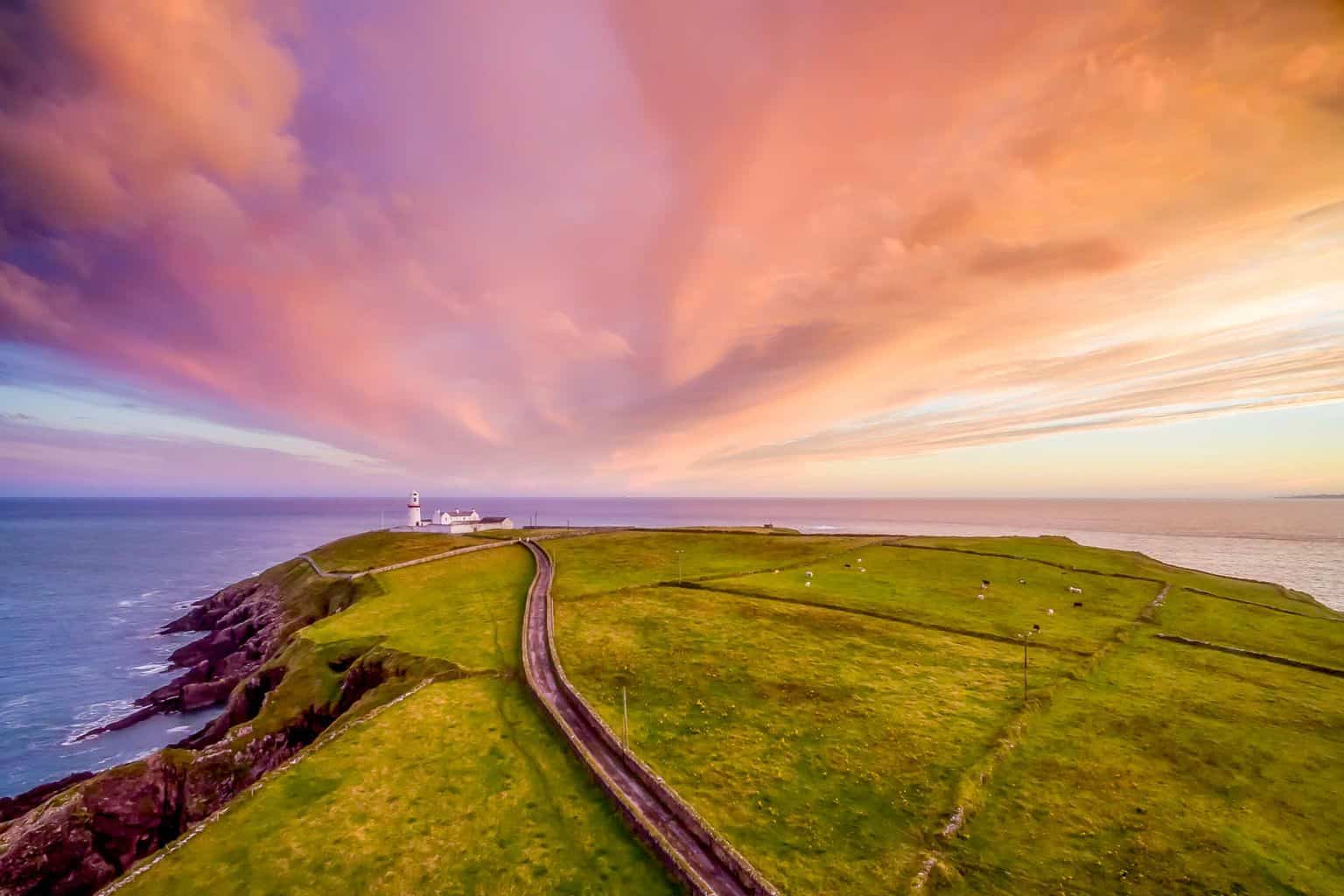 Galley Head Lighthouse, West Cork, Landscape Photography Ireland
This website will be constantly growing as I get more time to work on it and upload photographs over the coming weeks.
At present it's mainly West Cork photography but I will be travelling a lot more over the coming year and I will be capturing photographs of all over Ireland.
I hope you enjoy viewing the photographs as much as I did taking them and thanks for visiting my website.
See you out there,
Kieran.
Kieran Hayes West Cork 
35 The Ladys Cross, Clonakilty, Co. Cork, Ireland