My ON1 Photo Raw 2024 Review : Just how good is it?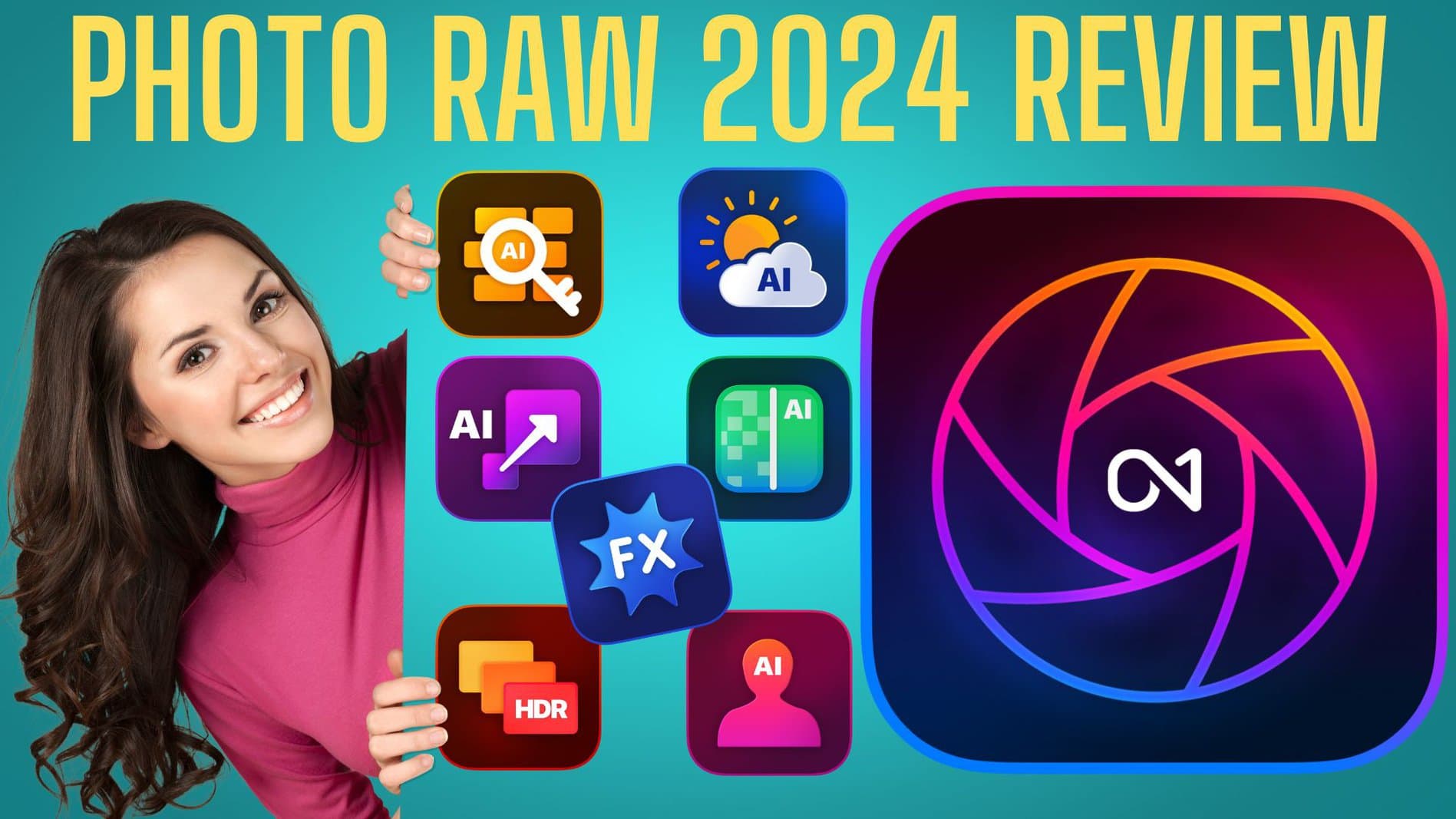 ON1 Photo Raw 2024 Review, what's new and is it worth it?
Welcome to my ON1 Photo Raw 2024 Review, now if you are looking for a great photography editing platform with a cataloging facility or DAM (Digital Asset Management) tool that you can also buy outright then Photo Raw 2024 could be exactly what you are looking for. With its suite of amazing AI editing tools and of course its incredibly reasonable price it just has to be very high up on your list of editing tools.
Before we get into the technical specs and what's new let's first have a look at the purchasing options and yes as I mentioned above you can buy it outright or you can also sign up to the subscription model…
Now if you want to try before you buy then please check out the 30 day free trial link I have below.
On1 Photo Raw 2024 Price.
Please note that my ON1 Discount code gives you a 20% discount on the below prices.
The standard version of Photo Raw 2024 is just $79.- for existing Photo Raw users or $99.- for new users. This is exceptional value for money considering it has NoNoise AI, Resize AI, Portrait AI etc… built in. Don't forget the 20% off code below reduces that price again making it a real steal.
The Max 2024 version is $149.- if your an existing user or for $179.- for new users. With Max you also get the stand alone plugin applications like NoNoise AI, Portrait AI, Resize AI etc… for use in other software like Ligthroom, Photoshop, Capture One, Affinity etc… again my 20% off code below reduces that price yet again making it super affordable.

Subscription Prices

ON1 Everything is just $7.50 a month when paid yearly and this includes Photo Raw 2024, the standalone plugins and ON1 Cloud Sync with 200GB capacity.
ON1 Everything Plus is $12.50 a month when paid yearly and this also includes Photo Raw 2024, the standalone plugins, ON1 Cloud Sync with 1tb of storage and ON1 Plus membership.
Is it worth the upgrade?
Well, after looking at the long list of new features or updates above it might be easier to say this is a very large update, as ON1 seem to have put Photo Raw through a fairly large transformation this time around. Calling this an update is a total understatement though, it seems more like a complete rebuild!
The big new AI feature has to be Brilliance AI which I will get into in more detail below and yes, this feature might be the one that grabs the highlights but for me any time I see the words performance and speed updates I get really excited.
I spend hours (seems like days) in front of my editing machine going through images every day and anything that can speed that up and save me precious time in the editing process is going to be something I will truly love.
20% off ON1 Discount Code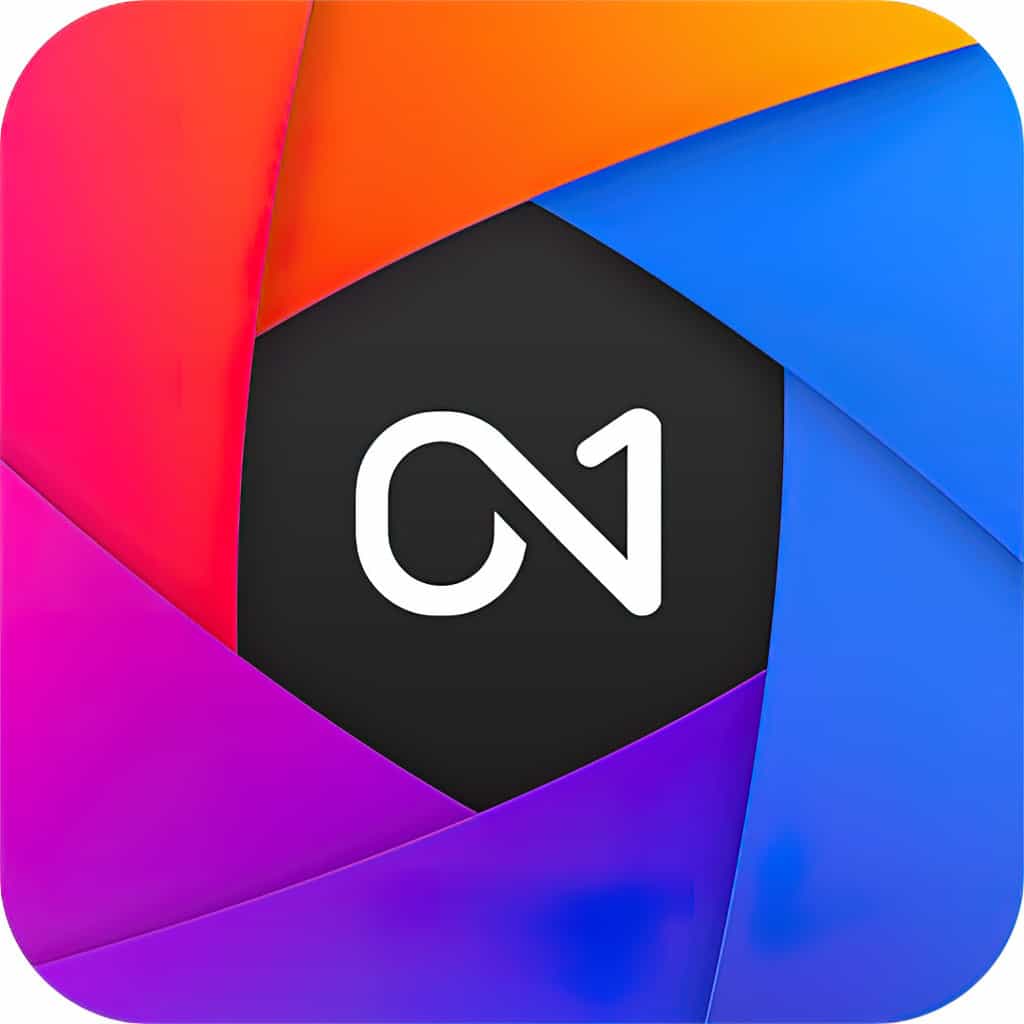 ON1 Discount Code 2023/2024
Simply click on the show code button below, copy and paste the code and you save 20%.
Simply click on the show code button below, copy and paste the code and you save 20%.
Show Less
What's new in Photo Raw?
The new features list and additions to Photo Raw…
Photo RAW 2024 MAX – This edition will integrate it as a plugin for software like Adobe Photoshop, Lightroom Classic, Apple Photos, Affinity Photo, and more.
Ultimate Speed and Performance Upgrades
Intelligent Color and Tone Adjustments with Brilliance AI
Auto Apply NoNoise AI and Portrait Retouching with Brilliance AI
Apply Local Adjustments Automatically
Batch Adjustments with Brilliance AI
AI Recommended Effects
Effects Preset Collections – Over 100 New Presets
New User Interface
Effortless Photo Management to Editing
The Ultimate Highlight Recovery
Layers Pane: Enhancing Usability
Keyword AI Enhancements
Enhanced Searching
Enhanced Cataloging
Add Text Layers
Auto-Embed Metadata and Paste Pixels
Import DCP Files
So as you can see from the long list above there has been a lot of improvements. You can see the new User Interface in the images below also.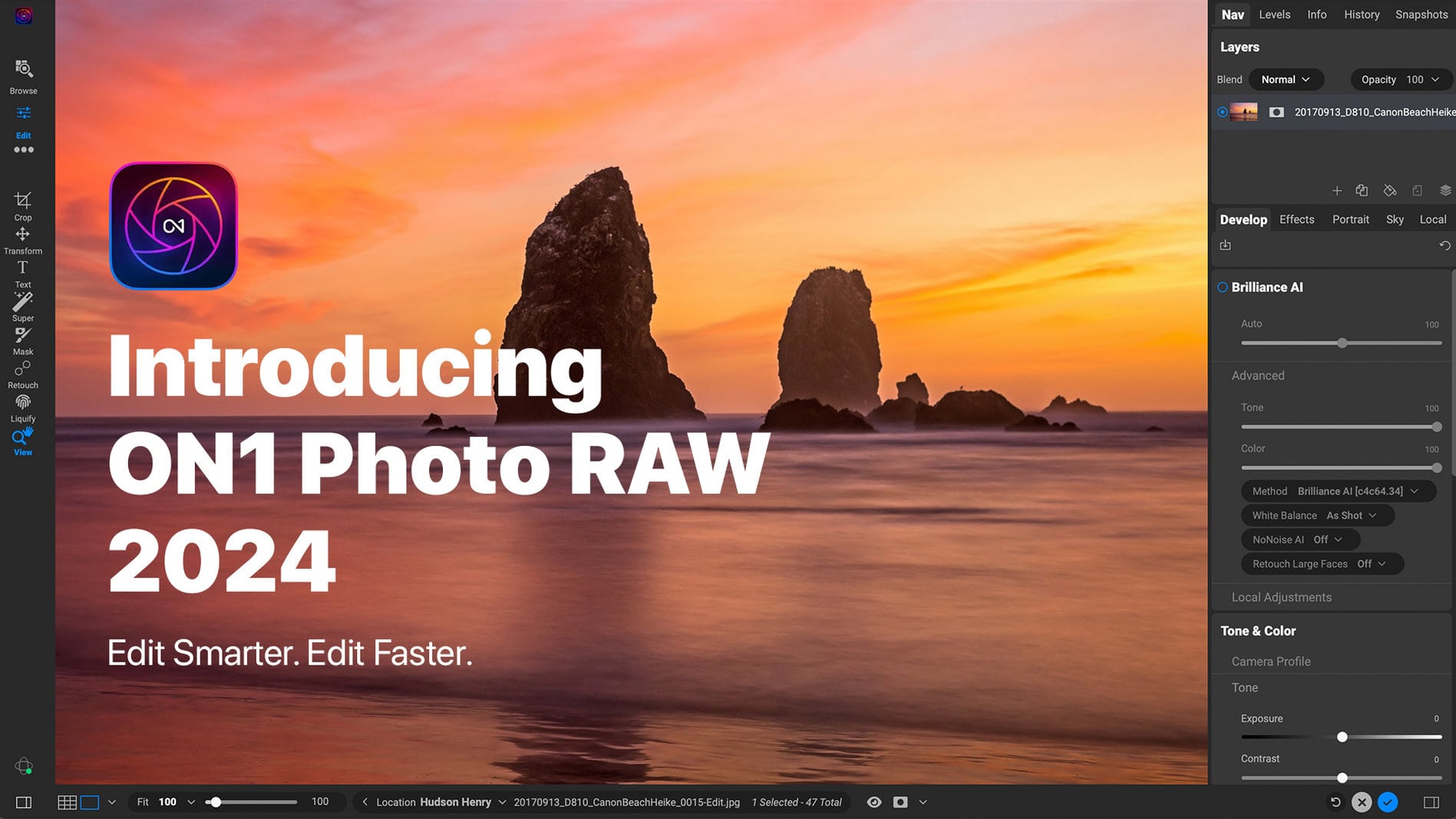 The Positives so far…
If you have used Photo Raw 2023 then this latest version is not only sleeker but also more refined, Brilliance AI is just brilliant (sorry couldn't resist that one), the speed you can fly through editing photographs at now is just criminal, the first two shots I edited where done in seconds.
User Interface
The User Interface as I just mentioned has been redesigned and it's very intuitive to use, now if you have used an older version of Photo Raw it might take you a few minutes to get used to it. 
To me it feels cleaner and just a bit more spacious and less intimidating.
 I think this new interface has really brought Photo Raw up to date in terms of fresh modern looks and functionality so I for one really like it. You can see it in action in my video below.
Again if your not too sure about it, I suggest you try before you buy and try the 30 day free trial and have a play with it.
BRILLIANCE AI AND WHAT IS IT?
I just mentioned Brilliance AI and how quickly it helps you fly through editing so what is it? What does it do and how do you use it? The simple answer to all those questions is….
Brillinace AI is a bit of AI technology that automatically works out how to enhance your image for you, with the Auto slider you can simply slide it along to increase or decrease the edit applied to your photograph. This is not only a massive time saver but it also still gives you a lot of control on the final edit. Now, I have to say this is something I will use to get my rough edit and then tweek it from there with the manual controls.
You can see Brilliance AI in action in my video above where I run you through the very simple editing process, you just click on it to activate it, then you simply adjust the slider to either increase or decrease the edited effect you want for your photograph.
Playing with Brilliance AI a good bit more I have found that it gives you a very good base edit and with masking applied to specific elements of your image also it makes tweeking the photograph to exactly the way you want it very easy.
Overall I would say it's a huge thumbs up from me and I really like where this software is going.
Is it perfect though Kieran? Well, clearly not and it still has a good way to go, but you can clearly see where the software is going and the future is bright for ON1. 
I have my PhotoRaw 2024 review video above so do check that out, even the batch editing functionality could be fantastic, with it being bable to add portrait retouching and noise reduction aswell as the other corrections you would expect… Wow, that's going to save hours of editing every week.
A slight point to note here is that the face detection and portrait retouching will only detect large faces in the image and it's not perfect but again this is version 1.0 so to speak and it will only get better.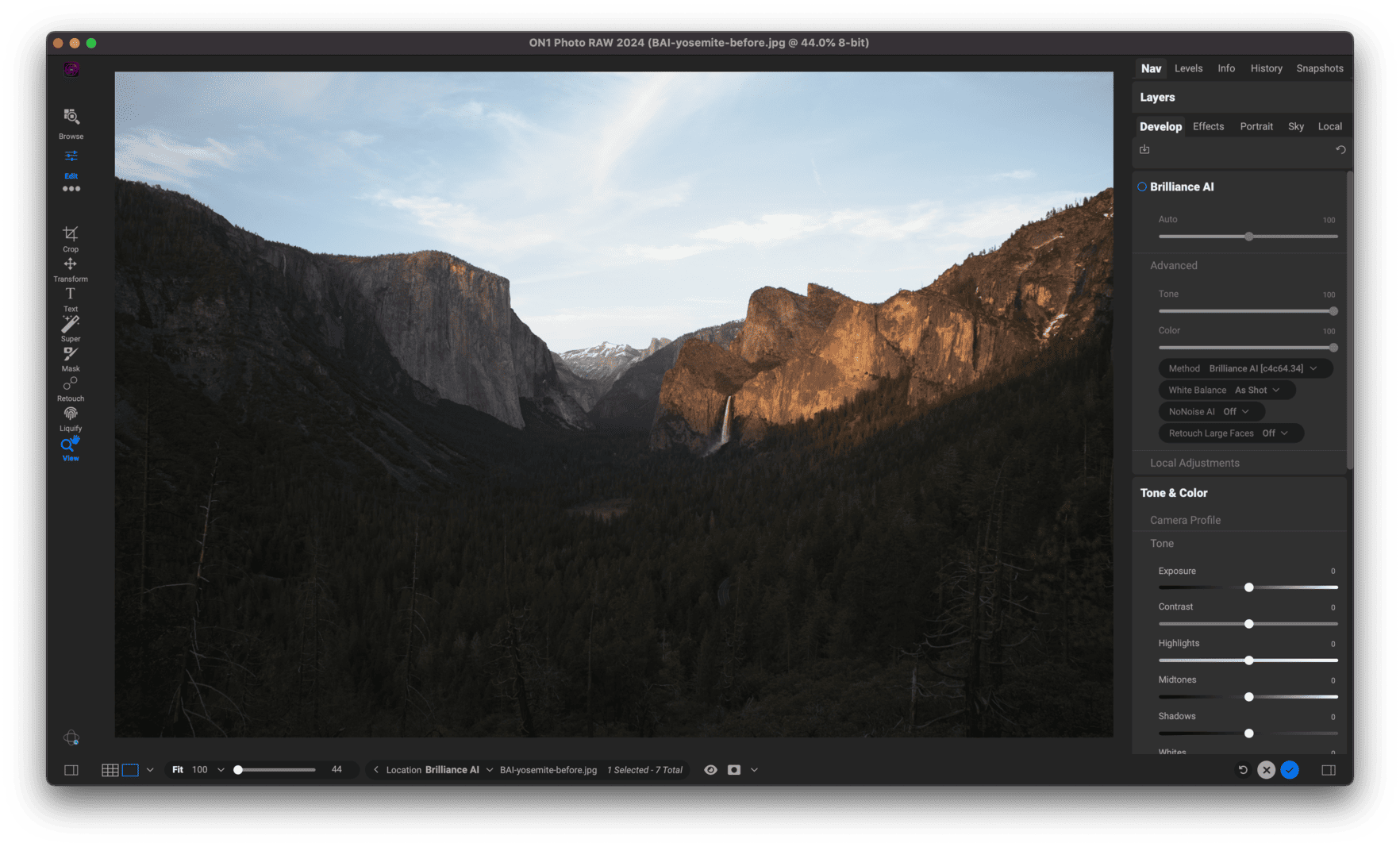 The before RAW photograph is above and the edited RAW photograph is belowas you can see this has given us a very good base edit which we can then tweek to our liking.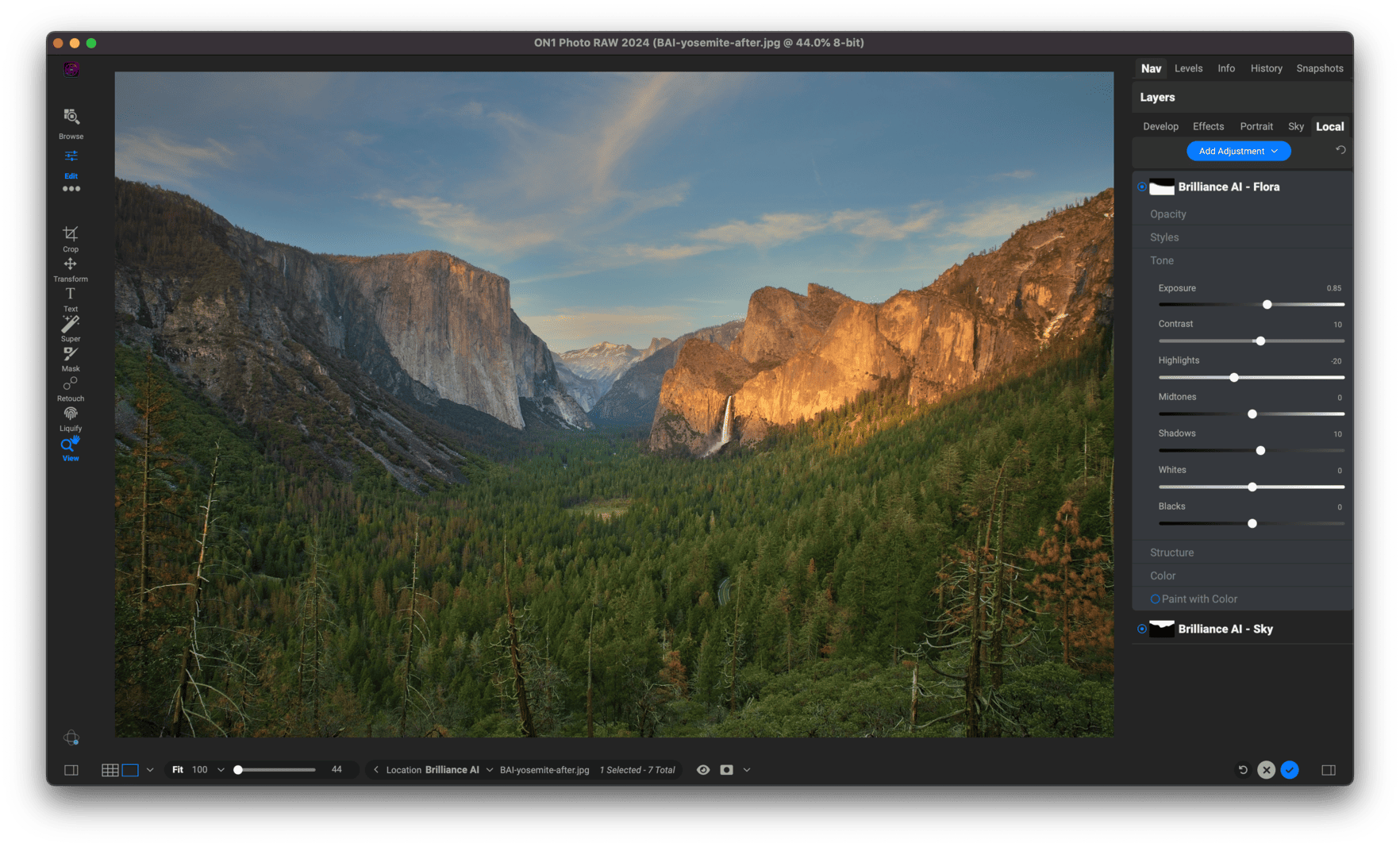 Review Conclusion
In my mind ON1 Photo Raw 2024 is an incredible piece of photography editing software at an unbelievable price, it's feature rich with all the stunning AI tools you could need built into it. It's not merely just an update, it feels more like a complete rebuild, creating what has to be one of the best all round photography editing platforms out there today. The massive speed and performance updates aswell as the addition of Brilliance AI make this a great upgrade from Photo Raw 2023 and for anyone new to the ON1 platform it's going to be even better.
You can check out my Photo Raw 2023 review here if you want to know more about the editing platform or check out all my reviews and tutorials on the ON1 editing apps here.
See you out there,
Kieran.