My full Luminar Neo Review and is it worth it?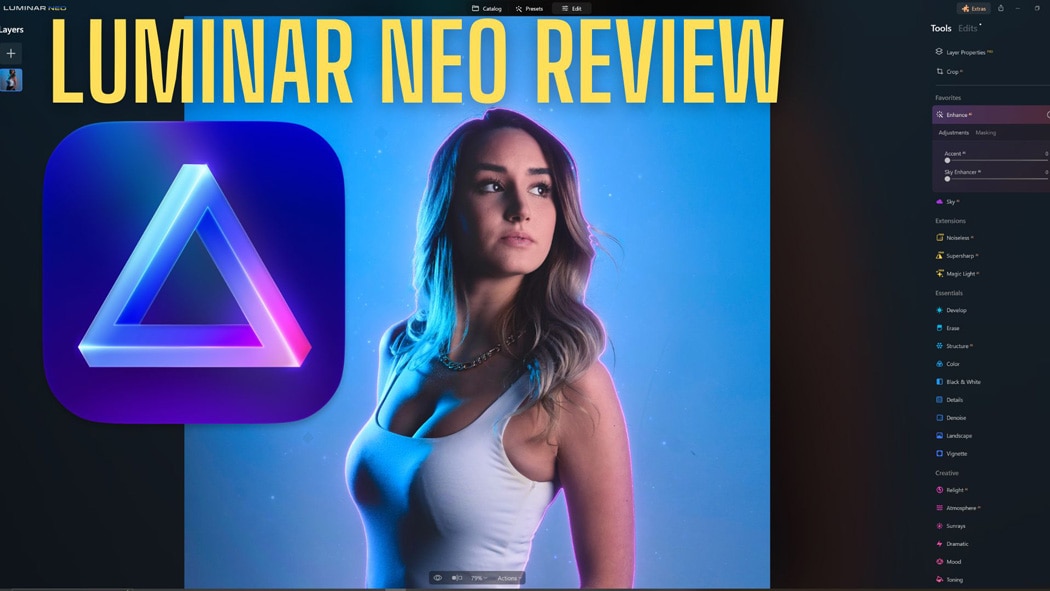 Welcome to my Luminar Neo review 2023 version 1.14
Luminar Neo has to be one of the best all-round editing platforms out there for a few different reasons, it's AI tools are simply amazing at not only saving you time but simplifying the whole editing process, in this Luminar Neo Review I will walk you through not only exactly what all those reasons are but also why this software editing platform is as amazing as it is.
I have written three different reviews for you depending on your experience level with Luminar Products.
A review for people completely

new to editing in Luminar

A review for people who

already use Luminar AI

A review for people who

already use Luminar 4
So please skip forward to the right one for you and further down the page I talk you through the features and I also have my full tutorial video below which explains all the sliders and controls in Neo.
Luminar Neo Price
In any software review the price is always one of the first things I look so let's get into it as there are a few options and also a few ways to save money… The below prices are the full prices but thankfully the Skylum team have given me a discount code (below) which you can use to save a nice bit of money on your purchase. I will also post any special offers on atm below this pricing structure.
There is also a free trial link below so you can try before you buy which is somnething I always recommend people do.
Lifetime Luminar Neo Price.
The current lifetime price is €199.-, $199 or £199.- for One seat.  That price drops too around €180.- after my 10% off coupon code is applied. This means you pay once for the software and that version is yours then for life, a point to note here is you will not get any of big updates in this version.
Subscription Price.
The standard price for a yearly Neo pro subscription is just €119.-, $119 or £119.- for Two seats, that price drops to around €108.- after my Promo code is applied. 
This includes all the expansion packs and is generally the package I advise people to go for ("Two seats" is for two computers).
For the latest offers and Price please check out the special offer prices below… and don't forget my coupon code gives you a great discount all year round on the standard Luminar Neo Price and on the special offers also.
30% off Luminar Neo Promo code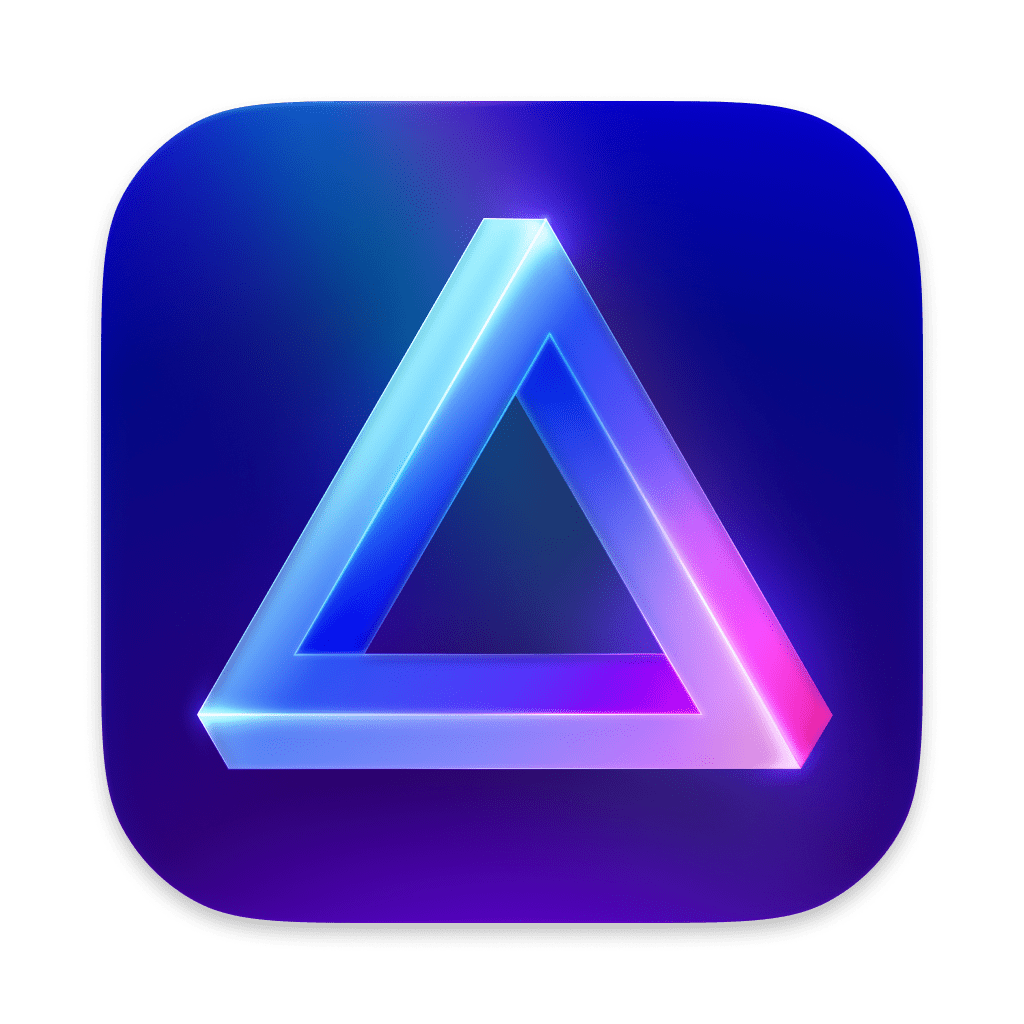 Luminar Neo Promotional Code
To get my 10% off code simply copy it and enter my Luminar Neo Discount Code at checkout...
Show More
To get my 10% off code simply copy it and enter my Luminar Neo Discount Code at checkout and you can also get a free special gift worth €25.-, to get the free gift offer click the show code button and before you purchase pretend to leave the page and you will be offered a free gift 🙂
Show Less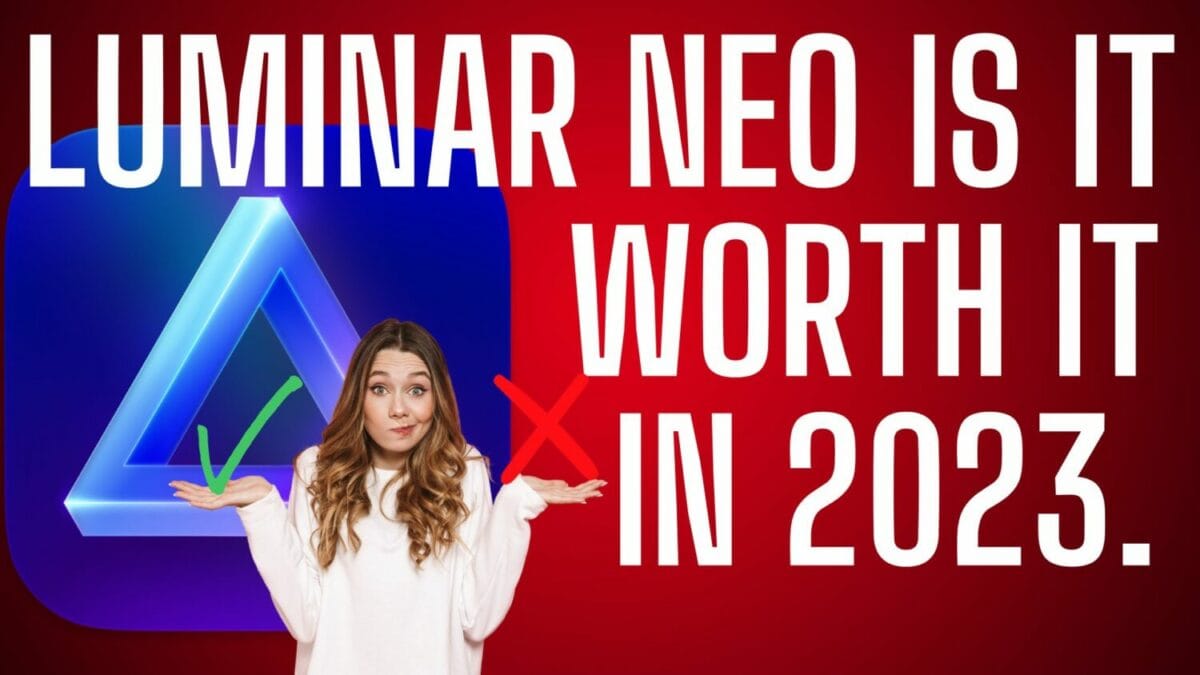 Luminar Neo Subscription vs Lifetime License.
So what's the difference between the subscription vs lifetime license purchase and which option is right for you?
The subscription option will give you the latest software at all times but you have to pay for it every year, whereas the lifetime model is a once off payment and it's yours for life then but there are no software upgrades included in that then.
So the lifetime option is cheaper but the catch is if a major new update comes out that you need then you have to pay to upgrade your version. That's the main difference between the two options.
For me now Luminar has become a subscription based software package and while some people may frown on that I still see it as a slight positive as we are now getting the option of so many more products bundled into one for a great price.
Just look at the Topaz Labs Image Quality bundle with only 4 apps for $199.- for the first year and $99 a year after that and that only gives you 4 apps and no editing platform in the price so 4 apps are nearly the same price as the 7 plus from Skylum which also includes the full Luminar Neo editing platform in the prices.
For the latest prices and special offers check out my Luminar Neo Discount code page here.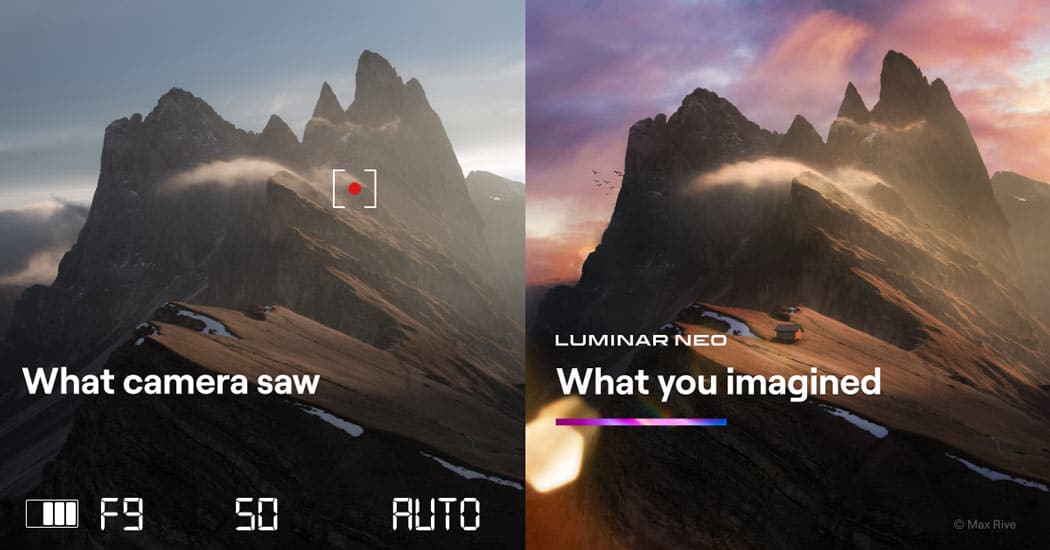 Luminar Neo Free Trial
Now, with any photography editing software I always recommend you don't just take my word for it. It's very important that you download the trial version and check it out for yourself before you buy it for a few simple reasons…
We are all using different computers of varying speeds.
We all have different editing styles some are far more complex than others.
More importantly we also work with different cameras with different resolutions and file sizes.
That's why I say you should always try before you buy. You can get your free trial below, this is not openly available on the Skylum website as it's a hidden page and is just available to my friends, readers and clients, so thank you Skylum again for that.
Breaking news!
My new video below (19th of September 2023) shows you the latest new feature for Luminar which is Neon and Glow and this will be available in the next few weeks.
Luminar Neo Review for someone new to their Products.
This is probably the easiest Luminar Neo Review to do out of the three as Neo is an incredible all round bit of editing software that is as comfortable editing Landscape photography as it is editing portraits or wildlife etc…
All your standard editing functions are in Neo (as well as a lot more) so you can easily adjust your Exposure, Contrast, Highlights, Shadow, Whites, Blacks, Vibrancy, Saturations, details etc… and the interface is incredibly easy to use as you can see in my video. More about those controls in the video below where I show you all the editing features.
User Interface
The user interface is straight forward, intuitive and very easy to use as you can see in my video above so the learning curve is really short. Even  after the first time I used Neo I was completely at home with it in about 5 to 10 minutes.
The sliders are all grouped into their relevant categories which really helps and you have presets or templates to help automate or guide you in your edits if you are new to editing.
So the short answer to the above question is… Yes, I would have no issue using Neo professionally and trust me I am very critical when I am producing images for clients.
I always say to my Photography Workshops clients "You will be the one using it, so do make sure to try it before you buy it" with my Free Trial Link above and check the Minimum system specs needed also as it likes fast computers (just like most editing platforms today).
Catalogue Features
Neo has a catalogue or Digital Asset Management facility so you can quickly store all your images and rate them or colour code which is very handy so you can put all your family shots, Landscapes, Seascapes or Macro work together in individual groups and quickly find the one you are looking for.
Artifical Intelligence Features
With it's Artificial Intelligence features you can quickly swap out skies in a landscape shot or smoothen skin in a portrait, it literally takes seconds. Think about what I just said there now, it swaps out skies in seconds and detects and smoothens skin in portraits in seconds and all automatically at the press of a button so to speak.
Of course these are just two rough examples of how good this software really is and there are plenty of other awesome AI applications like Dust spot removal, Powerline AI, Relight AI Portrait Bokeh AI, Portrait Background Removal and several more options.
Performance
Luminar Neo is fast, responsive, glitch free and it just works for me. I should specify here that I am a Windows user and I work on a very fast desktop pc. 5.2 Ghz on all 8 cores with M.2 Drives, 64GB RAM and an RTX 3080TI GPU.
For Luminar Newbies you can't go far wrong with Neo and the real beauty of it is there is a 30 day money back guarantee, so if you don't like it or have issues with it you can simply just get your money back…
My full walk through on all its features is further down the page or again watch my video above where I walk you through it on screen.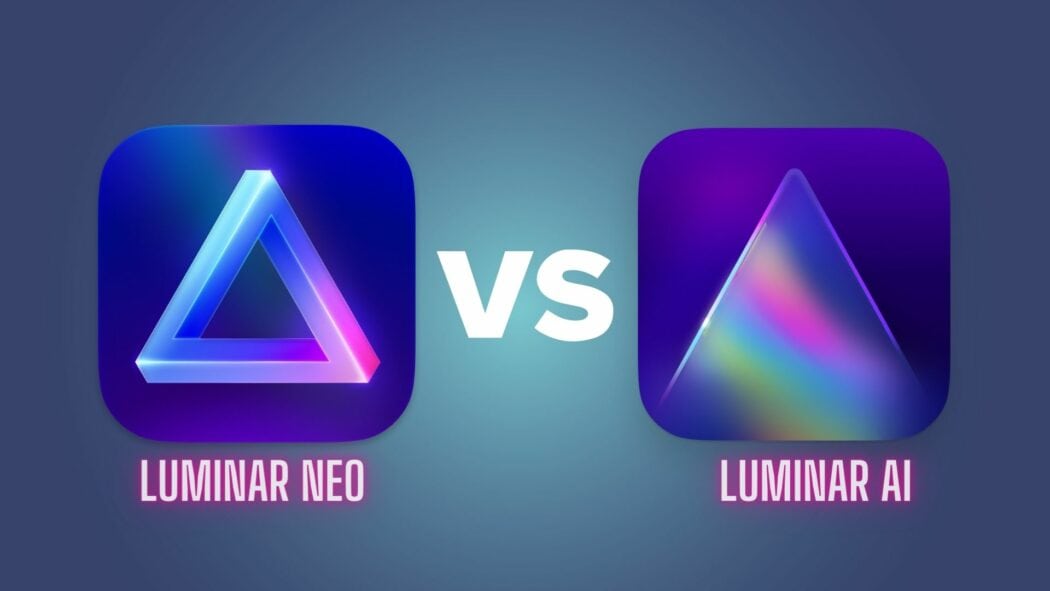 Luminar Neo Review for someone using Luminar AI.
Luminar Neo vs Luminar AI and how are they different? Now that is a really good question and honestly I think if you have Luminar AI then you already have a great bit of fast photography editing software and yes a lot of the facilities of Neo are the same or "borrowed" from AI. Below I have the main differences though and they are big ones…
Speed and Performance
That's where the similarities end though as Neo has a new processing engine that helps it work through images a good bit faster I have a video here on YouTube showing their speed differences and since I did that video Neo has only gotten faster again.
After the processing engine we have the long awaited return of masks and now with Mask AI we have a supercharged automated masking system in Neo.
New Features
Then the new features like Powerline removal, Relight AI, dust spot removal AI and Portrait background removal and Mask AI it's the complete package now that flies through image editing.
Expansion Packs
The real step forward has been the addition of the expansion packs though now you can do everything in Neo and you don't need any third party plugins. Check out my Expansion pack section further down the page to learn more about these new features.
Conclusion
My move from Luminar AI to Neo has only been a positive one with the return of layers, the increase speed and performance of Neo, the addition of several new AI features and of course the Expansion packs.
So it's not just one specific thing that has made the change worthwhile but a combination of all of them.
Is it right for you? Well, I would say if you are happy with Luminar AI then just stick with it and keep smiling, if not or you feel you are missing something then Neo is what's missing from your editing workflow so go for it you won't regret it.
My full walk through on all its features is further down the page or again watch my video above where I walk you through it on screen.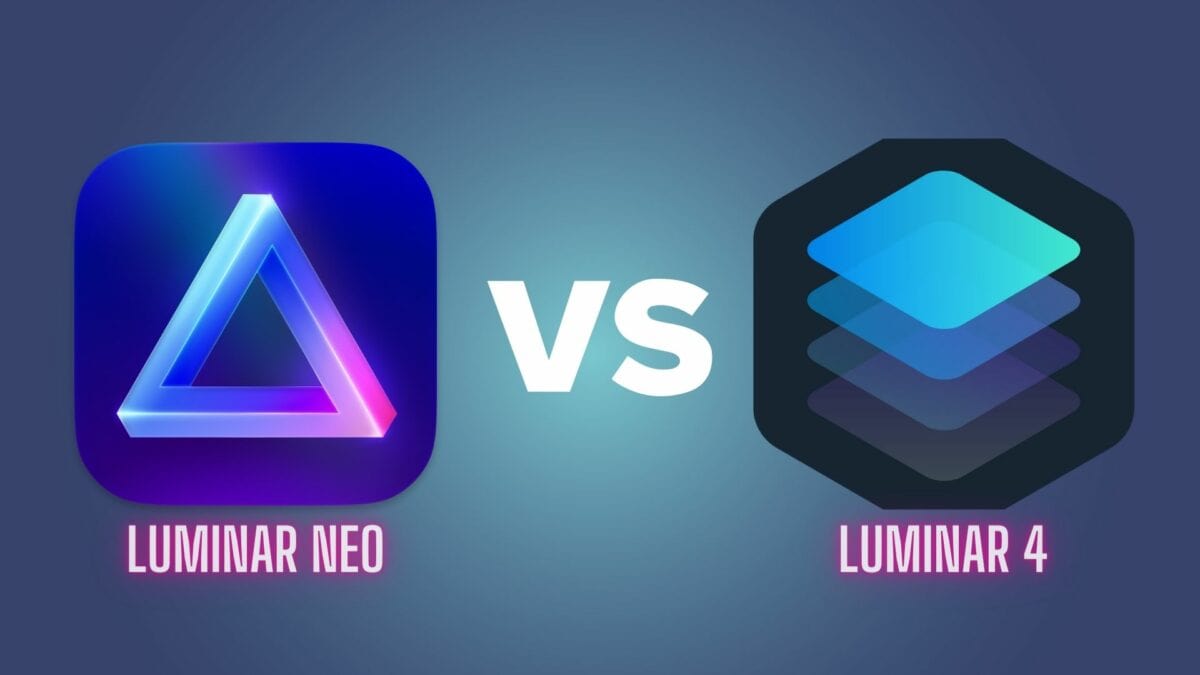 Luminar Neo Review for someone using Luminar 4.
If you are a hardened Luminar 4 user then this is probably the Luminar update you have been waiting for and you are going to get a lot out of it.
Luminar Neo vs Luminar 4 is there really a difference?
The first point to note here is the much faster processing power of Neo which should speed up your workflow dramatically and help with sky replacements and various other edits.
Speaking of sky replacement… it's far better now in Neo as it has relighting controls, sky positioning and sky reflection facilities as well as the speed gains.
Layers
The lack of layers was one of the main reasons L4 users did't upgrade to Luminar AI and yes they are now in Neo and working well. With cool features like Mask AI in there now too to help streamline your layer masking.
AI features
There are a whole host of amazing AI facilities in Neo which have been designed from the ground up and also "borrowed" from Luminar AI.
You have Portrait Bokeh AI to help give you that sumptuous shallow depth of field, face, body and Skin AI to help correct any lighting issues, help out with some unflattering camera angles and smoothen out skin imperfections also.
Dust AI, Powerline Removal, Portrait background removal and ReLight AI also as well as loads of other handy time saving features.
Expansion Packs
The expansion packs for Neo are a game changer now too and for me they have to be the biggest positive for Neo over L4, having all those facilities in one place with a whole host of new AI features as standard in my mind have killed L4 for a lot.
Conclusion
Layers, faster processor, expansion packs and more AI features builtin make Neo a massive upgrade from L4. Then again if you are very happy with L4 just stick with it and enjoy 🙂

My full walk through on all its features is further down the page or again watch my video above where I walk you through it on screen.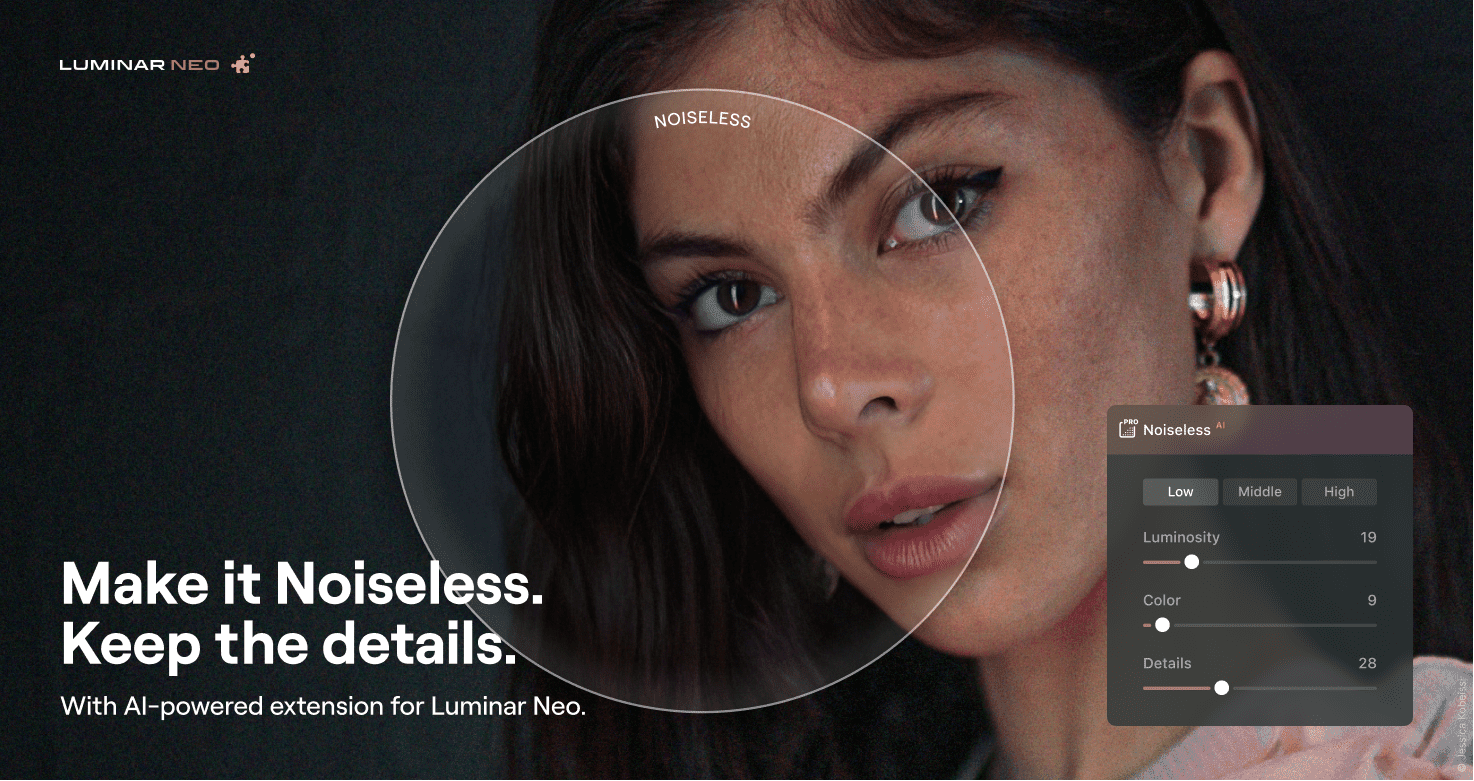 Is Luminar Neo better than Lightroom?
Adobe Lightroom has been the default editing platform now for some time and but has that changed and has Neo not only caught up to it but challenged it for the title? Well to full understand their difference and which one might be ebtter for you then I reccommend you read my Luminar Neo vs Lightroom review here.
How do you use Luminar Neo?
Neo is very easy to use, in fact after a few minutes you should feel right at home using it. That is if you have already had some experience using editing software, if not, then it might take you a little bit longer to get used to it. That is entirely normal though with any software.
If you watch my full Luminar Neo Review and tutorial video above you will get  avery good idea of not only how it works but I also run you through its feature list too so you can see all the tools at work.
If you have any questions after watching it then you can comment on the video and I will get back to you or you can also email me if you prefer.
What's next for Neo?.
You would have to argue that Luminar is not only taking on Lightroom now but also ON1 Photo Raw 2023 (review here) ,DxO PhotoLabs 6 (review here) as well as Topaz Labs who are now firmly in Skylums sights as their Upscaling, sharpening and noise reducing software are all getting uncomfortably close to Topaz results at a fraction of the cost.
Topaz labs must be getting worried now as Lightroom and Luminar are both going after large chunks of thier businesses and they are nearly the same price, with both of them offering a full editing platform included in the price! Alarm bells must be going off at Topaz Labs these days.
Scarily Skylum Software have even more news coming for 2023/2024 that I can't talk about just yet 🙂 but watch out for an update on that soon.
In my full Luminar Neo review video and tutorial above you can see me running through all the features, facilities and sliders in it.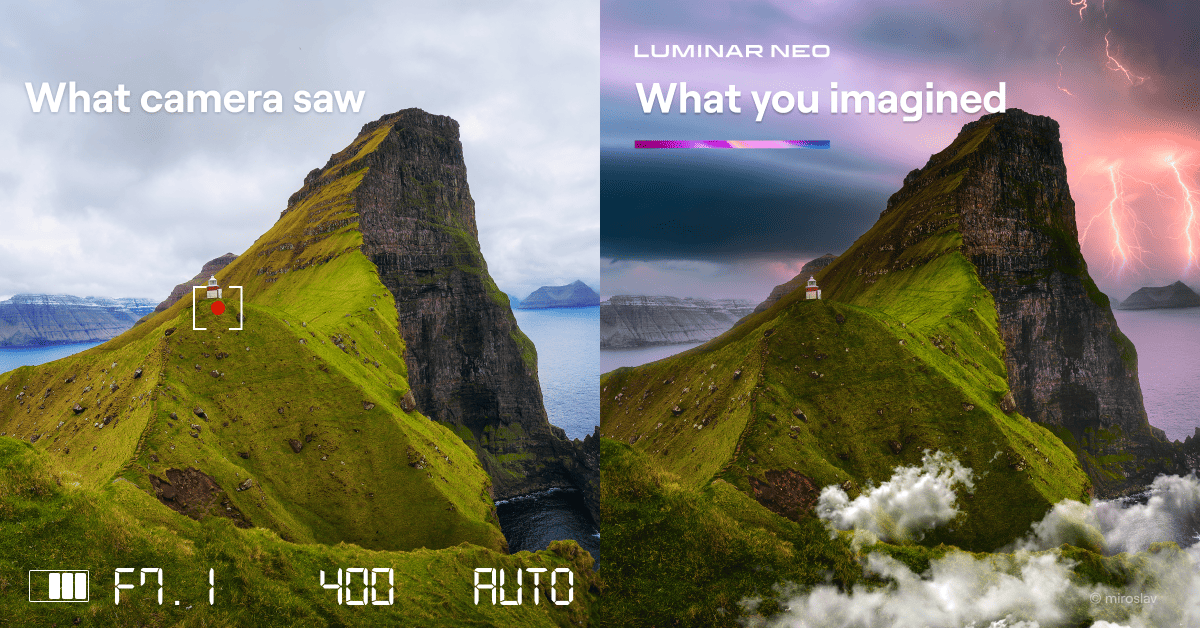 Would I buy Luminar Neo and use it professionally?
In all honesty up until about 6 months ago I would have probably said No. Today though, I would have to say that has changed and now I would say… Yes, I certainly would, for anyone starting out now this is an incredible piece of photography editing software.
Some of you may not know that I earn my living as a commercial/fashion photographer and as a Landscape photographer. Yes, I do both, I am mad I know but the beauty of it its that I get to choose my clinets. I take my photography editing software very seriously as it's part of my living and anything that can make my workflow easier and faster is going to be a serious plus for me.
Editing Results
The edited results from Neo are every bit as good as the ones I am getting from Lightroom if not better most of the time, so purely from a results point of view it's not like there is a downgrade there more like an upgrade.
The one point I would like to mention here is I am finding the colour tones coming from the raw files from both my camera and drone just look better or more natural in Neo than they do in Lightroom which is an odd one.
I have found specifically with my Mavic 3 pro I prefer the results I am getting from Luminar, with my Nikon Z7ii the RAW files are usually very close between the two applications but in certain scenes (especially on outdoor bright daylight scenes) Neo handles the colouring just slightly better and looks more natural.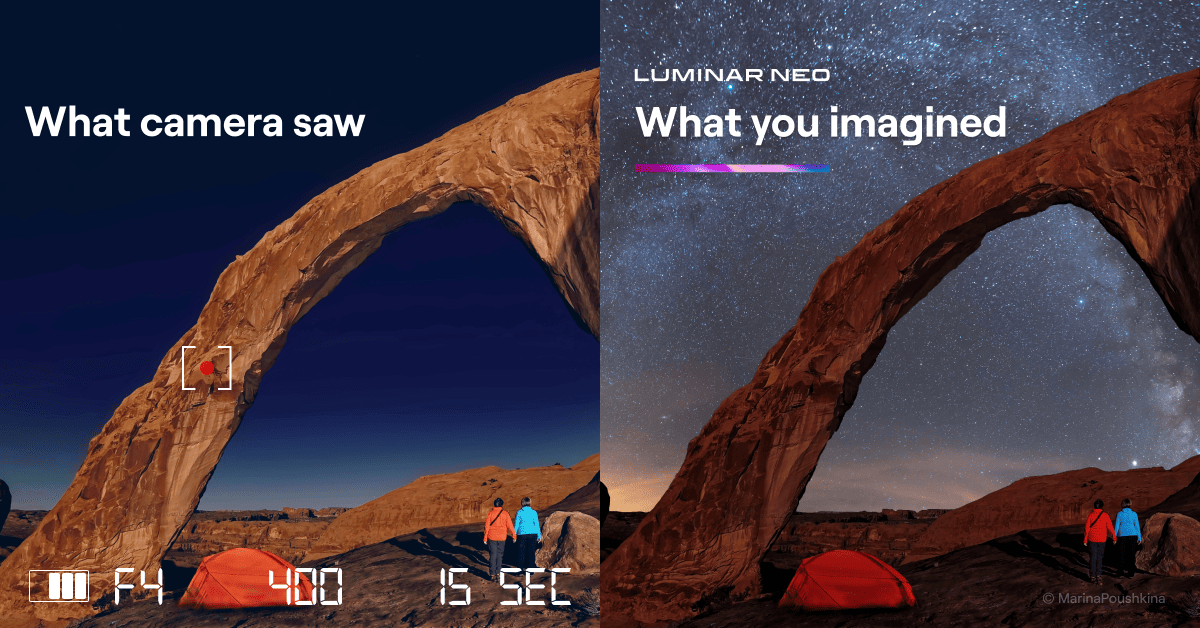 Why is Luminar Neo so much better now than it was?
Well, that's down to the amount of work that has gone into this software, which is now truly starting to show and with every update it just keeps getting better and better, for me the turning point was the addition of the awesome new extensions.
The extensions have been a real game changer for me and they have prompted me to rewrite my review.
Now, I know a few people think the extensions should be included as standard with the software but knowing how much work has gone into their development, which I have to say is still going full speed ahead, Skylum software has heavily invested in them, so they need to get some money back out of it to make it profitable and keep progressing their development.
Please remember these extensions are optional so if you don't need them then you can skip that purchase.
My other Neo reviews covering the extensions are here… Noiseless AI Review, Upscale AI Review, SuperSharp AI Review, HDR Merge Tutorial, Focus stacking tutorial, Background Removal AI, Magic Light AI Tutorial and of course my Luminar Discount code page here, simply click on the one you want to find out more about it.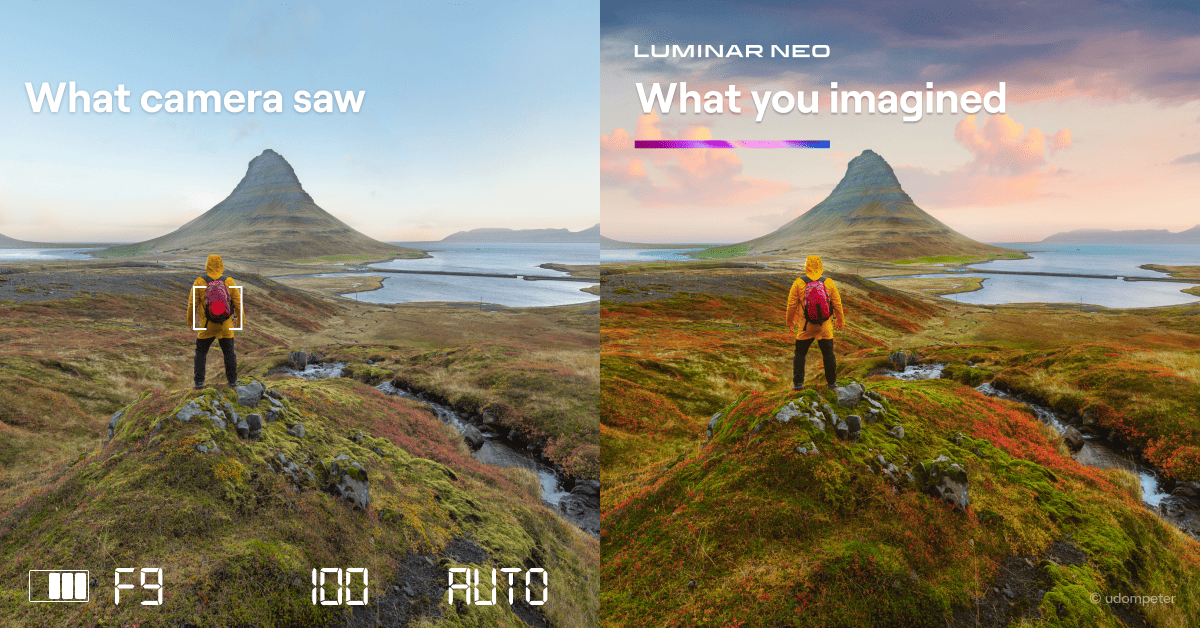 30% off Luminar Neo Promo code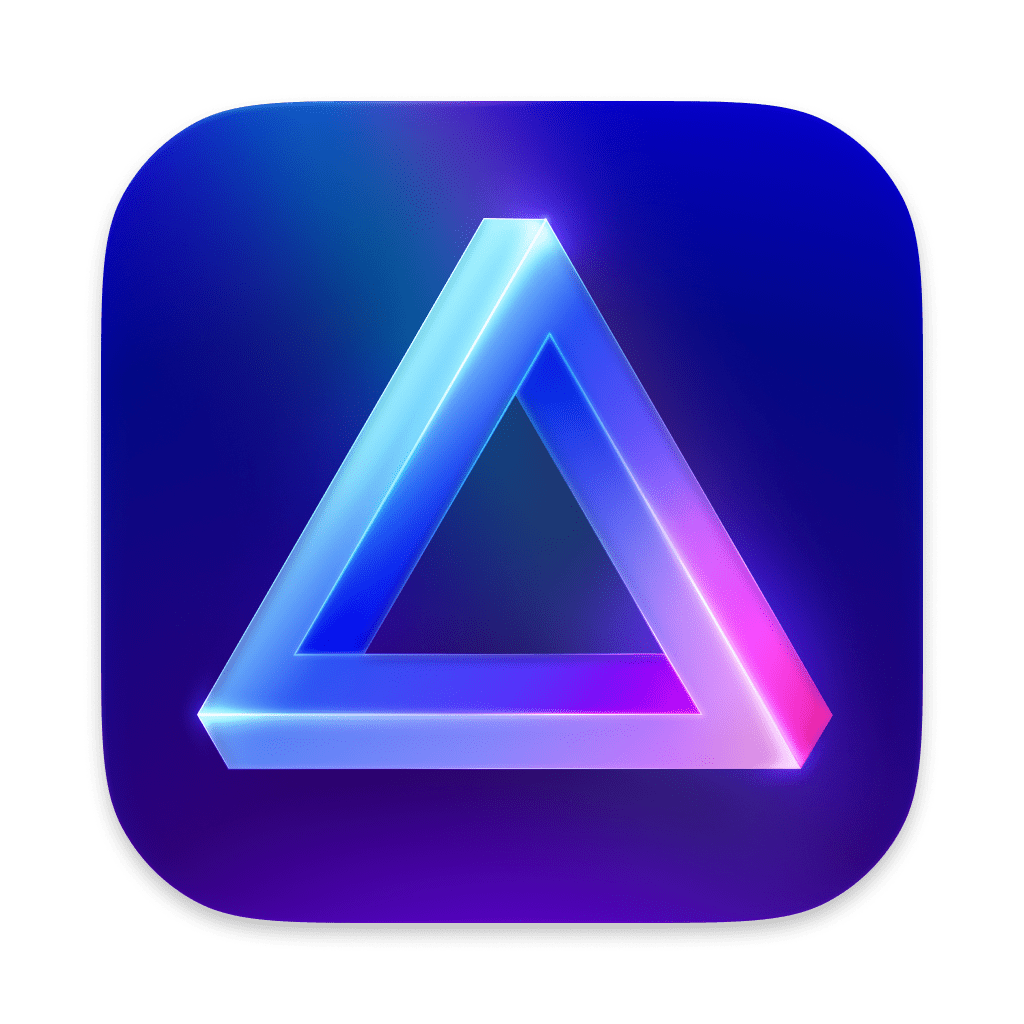 Luminar Neo Promotional Code
To get my 10% off code simply copy it and enter my Luminar Neo Discount Code at checkout...
Show More
To get my 10% off code simply copy it and enter my Luminar Neo Discount Code at checkout and you can also get a free special gift worth €25.-, to get the free gift offer click the show code button and before you purchase pretend to leave the page and you will be offered a free gift 🙂
Show Less
A run through of all the Luminar Neo Features
The first and most important feature is the catalogue or Digital Asset Management (DAM) facility which means you can easily sort and organise your photographs so you can easily pop into different categories and groups like family, macro, landscape etc… and find them all in your grouped photographs together very quickly. That is going to be a serious time saver over the years.
Also don't forget to check out my reviews on the new Extensions for Neo simply click on the name to read it.
Noiseless AI, Background Removal AI, Upscale AI, Focus Stacking, HDR Merge, SuperSharp AI and Magic Light AI.
Basic editing controls include
Exposure, shadows, highlights, Curves, Contrast, Colour, Vibrancy, HSL, Sharpening sliders etc… the list goes on but suffice it to say everything you need in basic to advanced editing controls are in there. They all work as expected and again this is something I will be showing in my video review.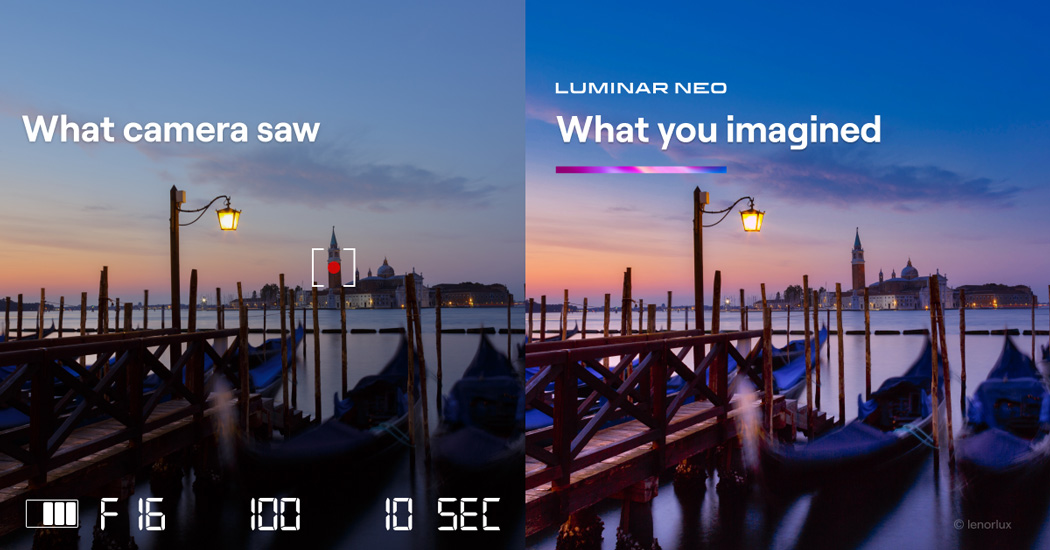 AI features
Sky replacement in Sky AI
This feature works super smoothly and is not only super fast to use but incredibly simple also with a whole multitude of controls so you can adjust the horizontal and vertical position of the sky as well the brightness and the relighting facility as well as reflections on water etc… again the video review is the one that's going to show all that off.
Relight AI
Relight AI gives you the possibility to completely change the lighting in an image via 3d depth mapping so for arguments sake you want to change the brightness levels of your foreground, before you could have used a gradient filter or layer to brighten a part of your image but that was incredible crude as it just brightened or darkened everything regardless of it's depth in the image.
Luminar can now sense depth in a two dimensional image which is huge and will help avoid spending ten minutes with the brush tool painting on the effect you want.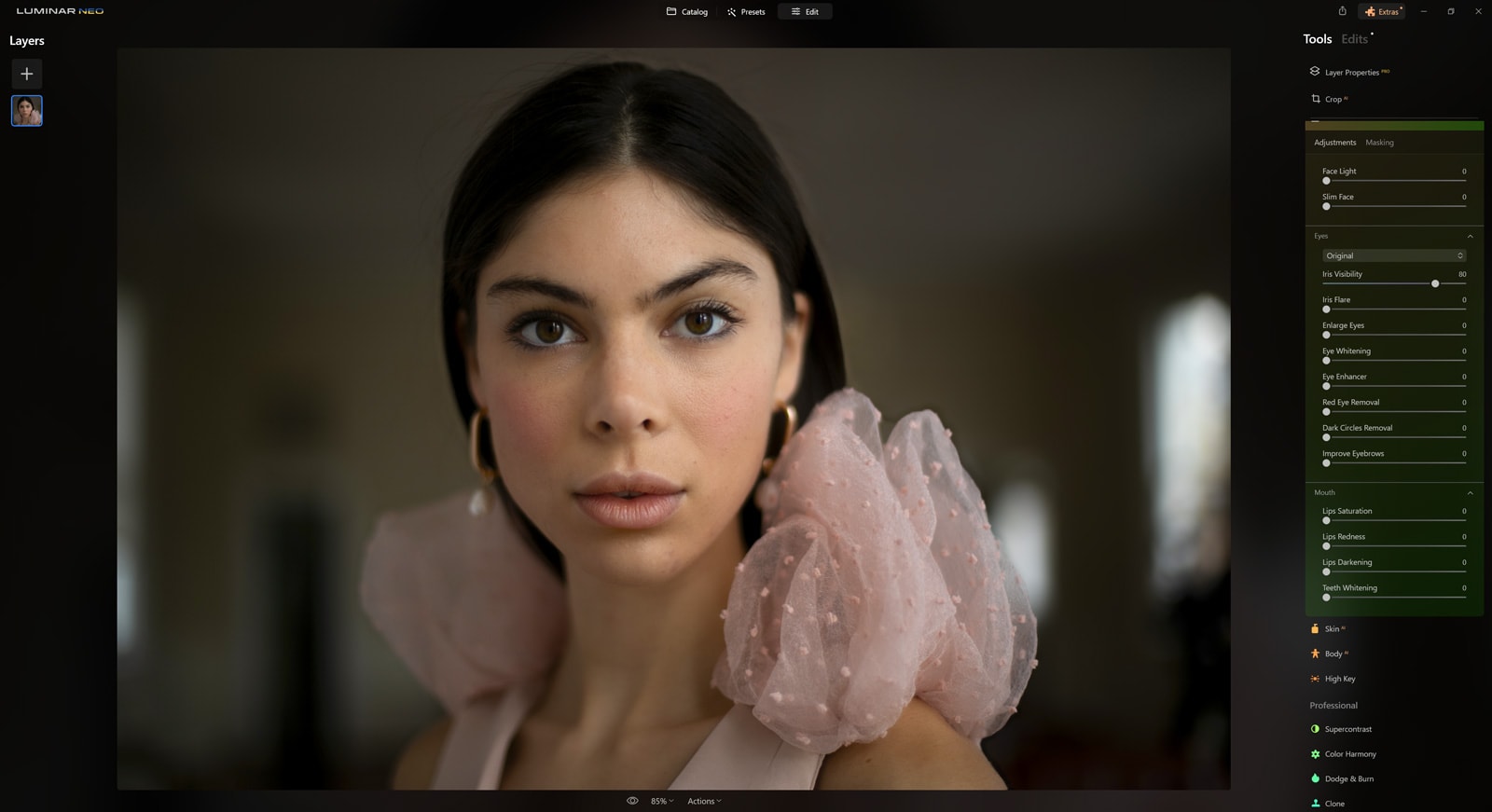 Portrait Editing features
Portrait Bokeh AI
Portrait Bokeh AI is an incredible feature as it helps to blur out your background in seconds and divert more attention to your subject and all with the movement of a slider so you can the exact effect you are looking for. You can also adjust the background brightness and colour temperature and highlights glow via separate sliders as well as the depth control slider of course.
Face AI
Face AI gives us several amazing features including…
 Face lighting which yes as you guessed it this gives us the option to adjust the brightness of the persons face in the photograph.
Slim Face again is fairly straight forward it helps to slim the persons face to help combat those unflattering camera angles.
Eye Adjustments, including eye colour changes and whitening and brightening.
Mouth Adjustments, including Lip saturation, Lips Redness, Lips darkening and teeth whitening.
Skin AI
It does exactly what you think it does… it helps to smoothen out the exposed skin in the photograph via a slider control with an imperfection removal button also as an option. There is also a slider for shine removal which does a really good job also.
Body AI
Body AI is again one of those features that helps correct those unflattering camera angles with Shape and Abdomen slider controls.
High Key
Again there are several sliders here to give you the desired high key effect in your image… I really like this one combined with Portrait Bokeh AI and the dodge and burn tool. You can create some really cool edits across the three adjustments.
Powerline removal AI
The Powerline removal tool is a very handy one for quickly and easily removing those annoying powerlines from your photographs with the press of a button it takes only second to magically erase those pesky powerlines.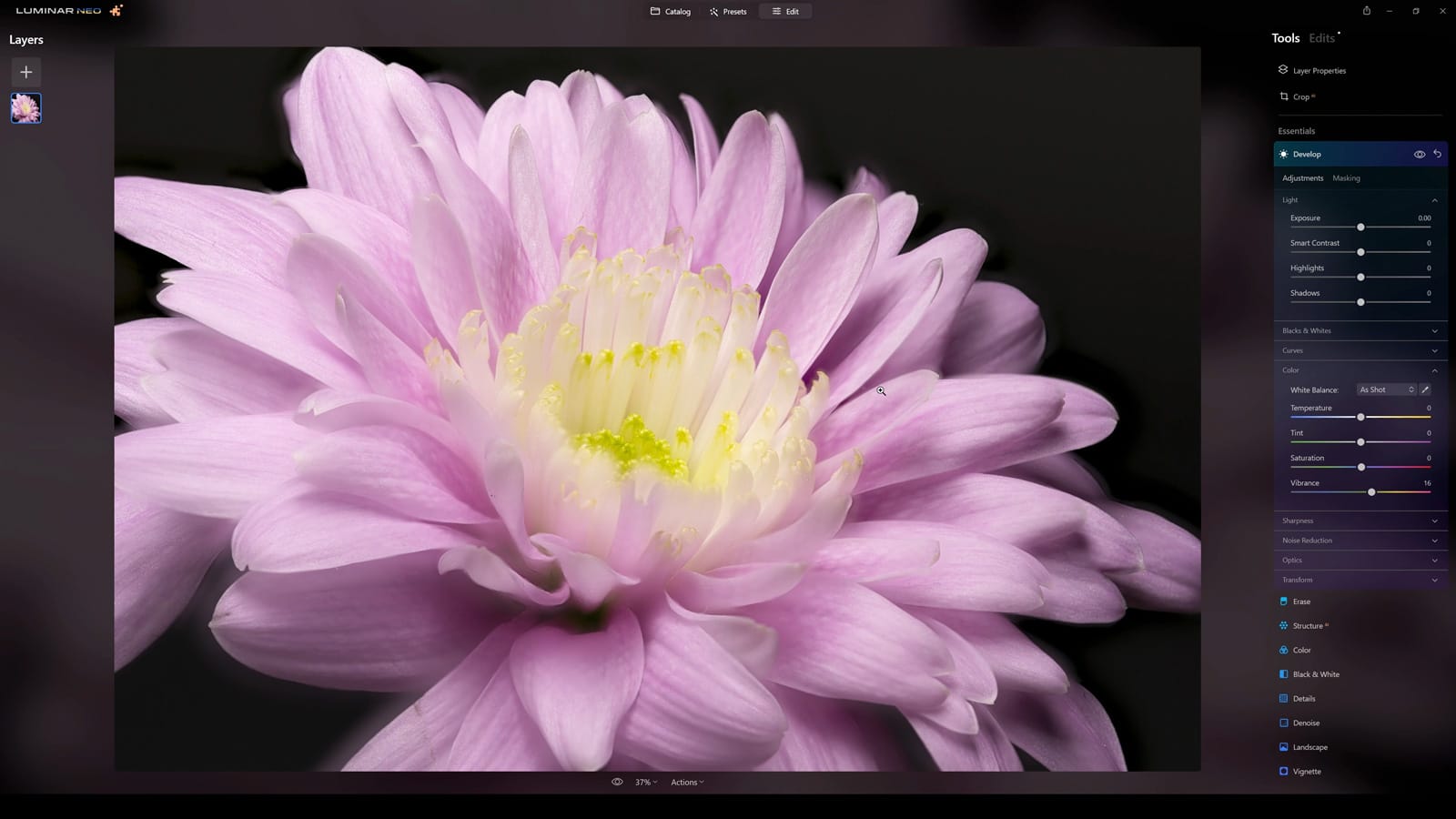 Focus Stacking
The Focus stacking extension is available now for Luminar and for my full Focus Stacking review and demo of it click here.
HDR Merge
Has now been added to Luminar in version 1.2 HDR Merge is basically a rebadged version of Aurora HDR is a fantastic HDR editing software.
Noiseless AI
Noiseless AI has just been launched and is available now, you can find out more about it here on my blog post dedicated to this new expansion pack for Luminar or watch the video at the end of this article if you prefer.
When was the official Luminar Neo release date?
Luminar Neo was released on the 17th of February 2022. There was also a pre-release on the 10th of February to the early bird purchasers of which there was 30,000. But the official Luminar Neo release date for general sale was the 17th of February 2022.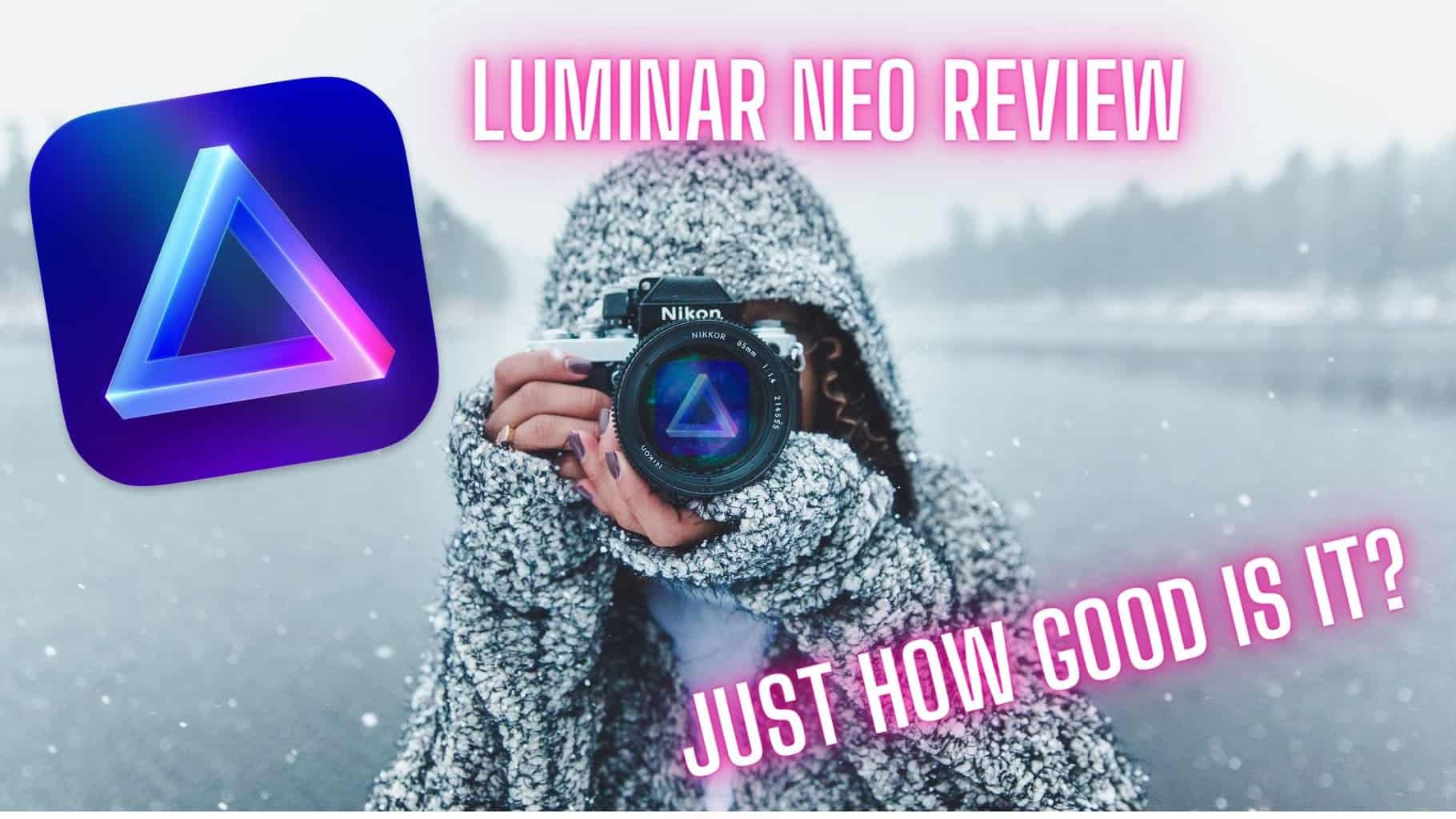 Luminar Neo Review Conclusion
Luminar Neo is without doubt the best all round editing platform out there now for the money, it has truly grown into the photography editing suite that Skylum have been promising us. It's fast precise and it's AI features are simply amazing. The crazy part here is that with every update they keep improving so I shudder to think where it will be in another six months.
Thanks for reading my Luminar Neo review I hope it helped you to decide if it's right for you and what you need from your photography editing software.
Please do feel free to check out my reviews and tutorials of the latest Expansion packs in the menu above under the "Software" section.
See you out there,
Kieran.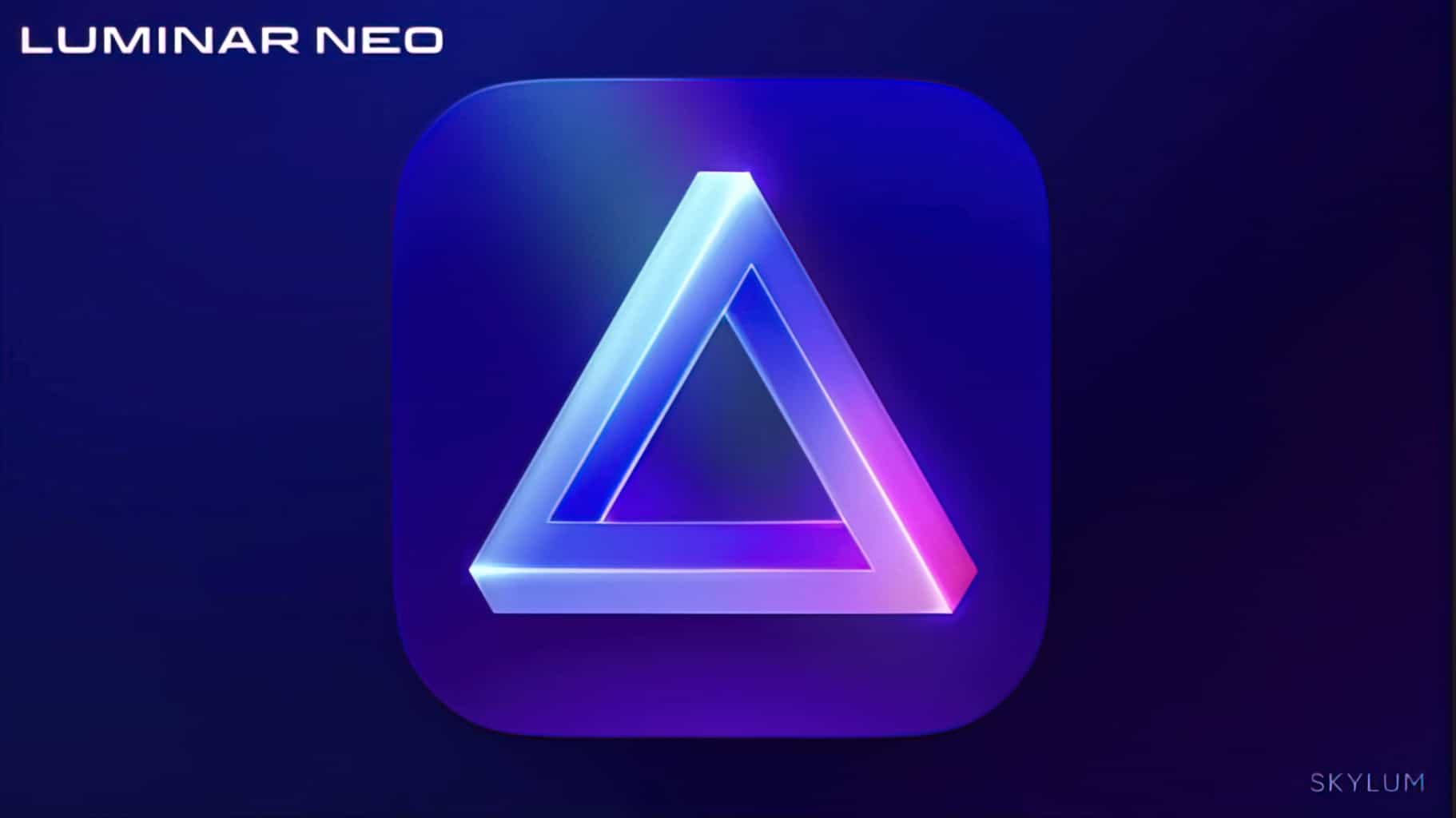 Luminar Neo Review 2023: Price, Features and Editing Quality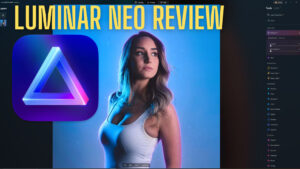 Dive into my comprehensive Luminar Neo review to uncover its Features, Pricing and Performance in 2023. Stay informed about upcoming expansion packs.
Price: 79
Price Currency: EUR
Operating System: Windows 10, Windows 11, OSX 10.6
Application Category: Multimedia