Luminar Neo Noiseless AI… destroy noise not your photographs
Luminar Neo Noiseless AI… the new noise reduction software you need!!!
I have to say ever since the launch of Luminar Neo's Noiseless AI extension I have been super excited about what this means for just me but photographers all around the world. There are a few reasons for this excitement, the first being this software is really good and yes for the very first version of AI noise reduction from Skylum it really works.
Now, that in itself is great but wait till you hear the best part of Noiseless AI… It's amazingly very cheap and I still can't understand how you can get the full Luminar Neo suite on two computers and Noiseless AI aswell as all the other extensions for such an incredibly low price (see updated special offer section below).
To put it in perspective Topaz Labs Photo AI as well as Gigapixel AI, Denoise AI and Sharpen AI cost you $150.- first time payment and $99.- a year to renew them.
Luminar Neo (full Review here) in the pro-plan costs around $99.- a year (if not cheaper with the discount code below) and it includes a full editing platform as well as several other extension. So it truly is amazing value for money.
Noiseless AI price
Skylum have really shaken up the photography world here by including Noiseless AI, Upscale AI, Supersharp AI, Focus Stacking AI, HDR Merge, Panoroma Stitching, Magic Light AI, Studio Light AI, Background Removal AI in with Luminar Neo for just $119.-, €119.-or £119 a year.
Now, keep in mind my Noiseless AI discount code below gets you up to 30% off that price (depending on the offer at the time) again which brings it down to just $83.30, €83.30 or £83.30.
Yes, you get them all for two computers for 12 months for less than $100.- which is completely crazy.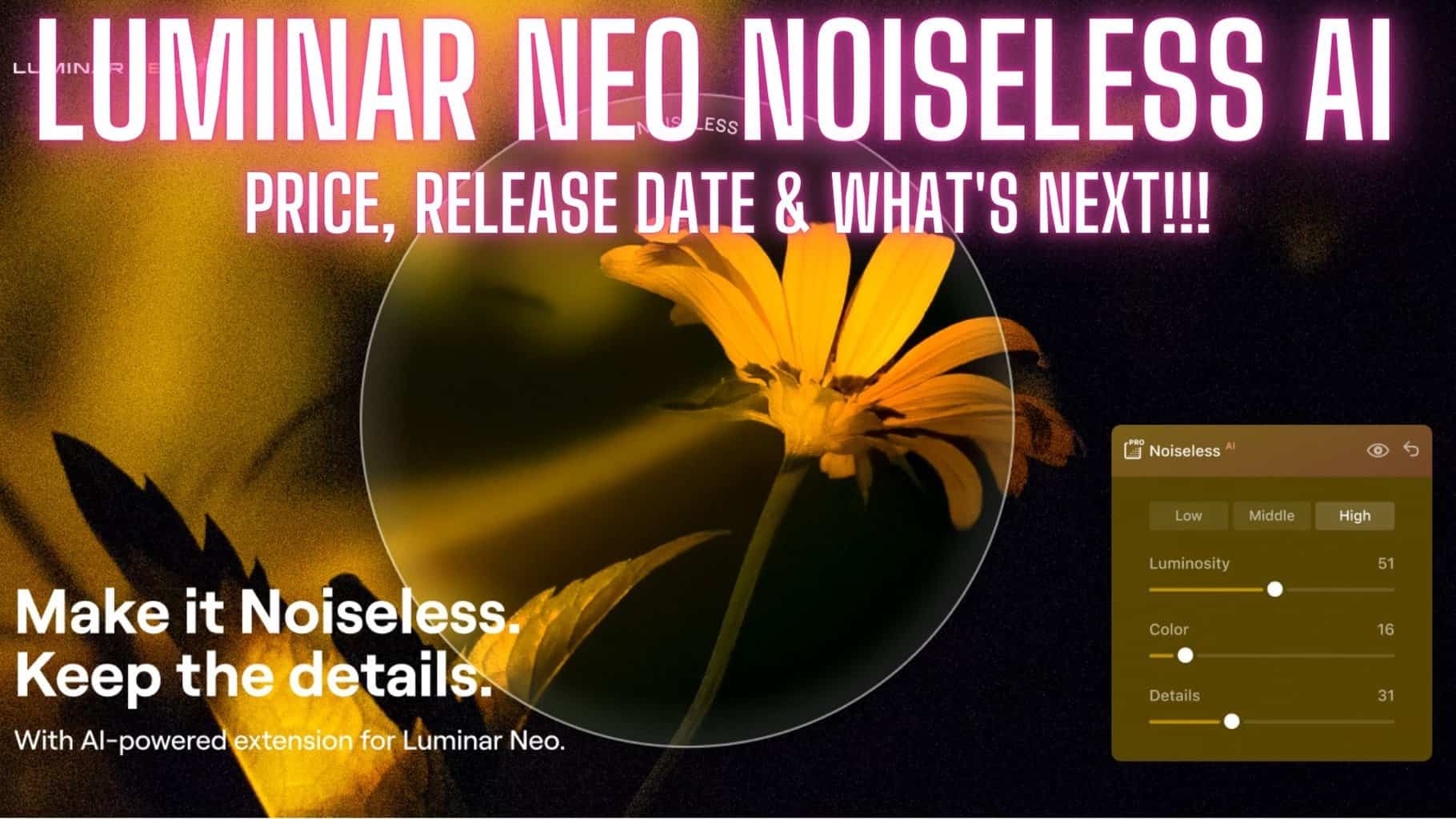 10% off Today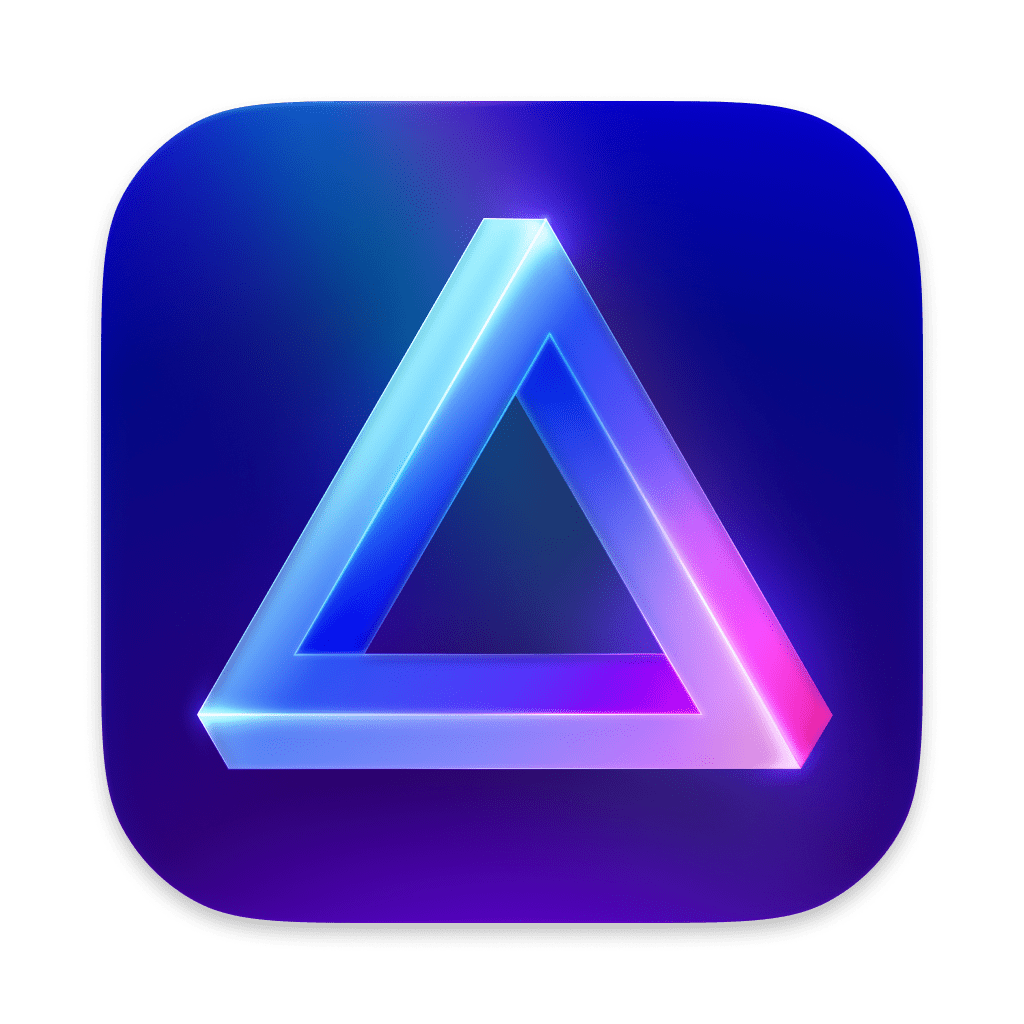 Luminar Neo Coupon Code
My 10% off code valid all year round and worldwide, simply copy it and enter my Coupon at...
Show More
My 10% off code valid all year round and worldwide, simply copy it and enter my Coupon at checkout and you can also get a free special gift worth €25.-, to get the free gift offer click the show code button and before you purchase pretend to leave the page and you will be offered a free gift 🙂
Show Less
It doesn't cost you anything to use my Luminar Neo Discount code in fact you actually save money by using it but I also get a slight commission for any qualifying sales with my code or purchases made via affiliate links. I use this commission to help run this website and I also pay for a tree to be planted to help keep this planet beautiful as my way of giving back and helping mother nature.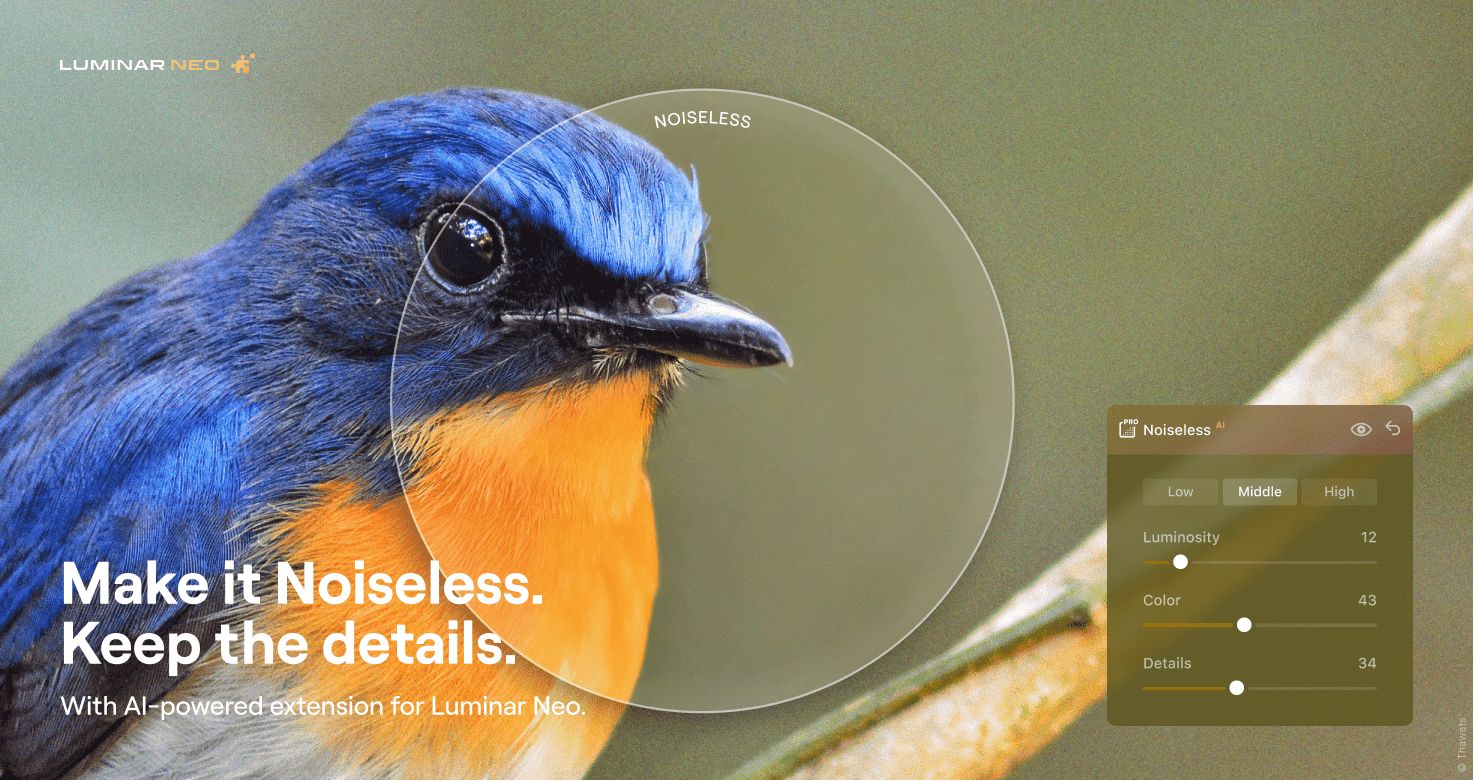 What is Noiseless AI?
Noiseless AI is an extension for Luminar Neo and it is designed to remove noise from your photographs in much the same way as Topaz Labs Denoise AI (review here) or ON1 NoNoise AI (Review here) do but with a massive difference in that Luminar Neo Noiseless AI is built into Luminar neo so you can do it all in app.
Which brings us to how well does it work? Well have a look at the top of this page where I talk you through it.
Noiseless AI release date
The official release date for Noiseless AI was the 30th of August 2022 and it was readily available to download on the 22nd.
How Noiseless AI  works
Noiseless AI is has a few different noise reduction settings to choose from including "Low, Middle and High Noise Redution" so you simply select the one that you beleive will work best on your photograph and the AI starts its noise reduction magic.
The "Deep Photo Analysis" in this software will automatically find and remove the noise in your photograph, is it perfect? No it's not but this will of course be constantly improving as Skylum advance this softwares technology and algorithm.
I will be adding more images and more details to this review very shortly.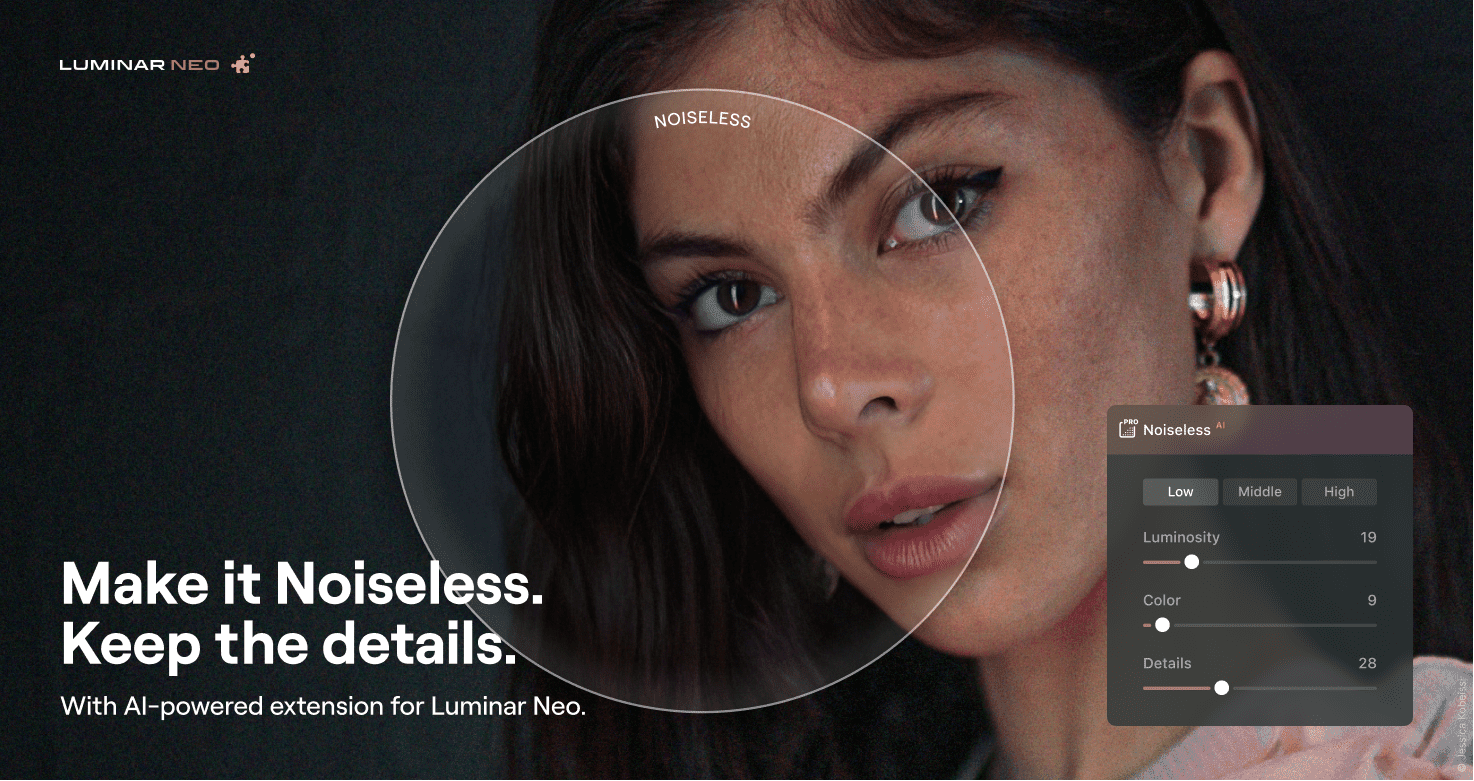 Is Luminar Neo going to stay?
I know some people love Luminar software (me included) and others don't like the platform because of all the changes they had adopted over the last few years going from Luminar 4 to Luminar AI and then onto Luminar Neo. From the very launch of Luminar Neo Skylum stated they would be keeping this platform for as long as possible and it would be possible to build on it and improve it as time went on which is exactly what is happening right now.
Now Skylum have started to expand out into the ever widening photography editing market and are aiming at not changing their platform but adding to it with some great new additions or expansion packs and I for one am super excited about this. So excited in fact that I keep saying it 🙂
The coming weeks are bringing something new and exciting with them so stay tuned and I will be sharing a lot more with ye very soon.
Don't forget to checkout my Luminar Neo Review here also.
See you out there,
Kieran.