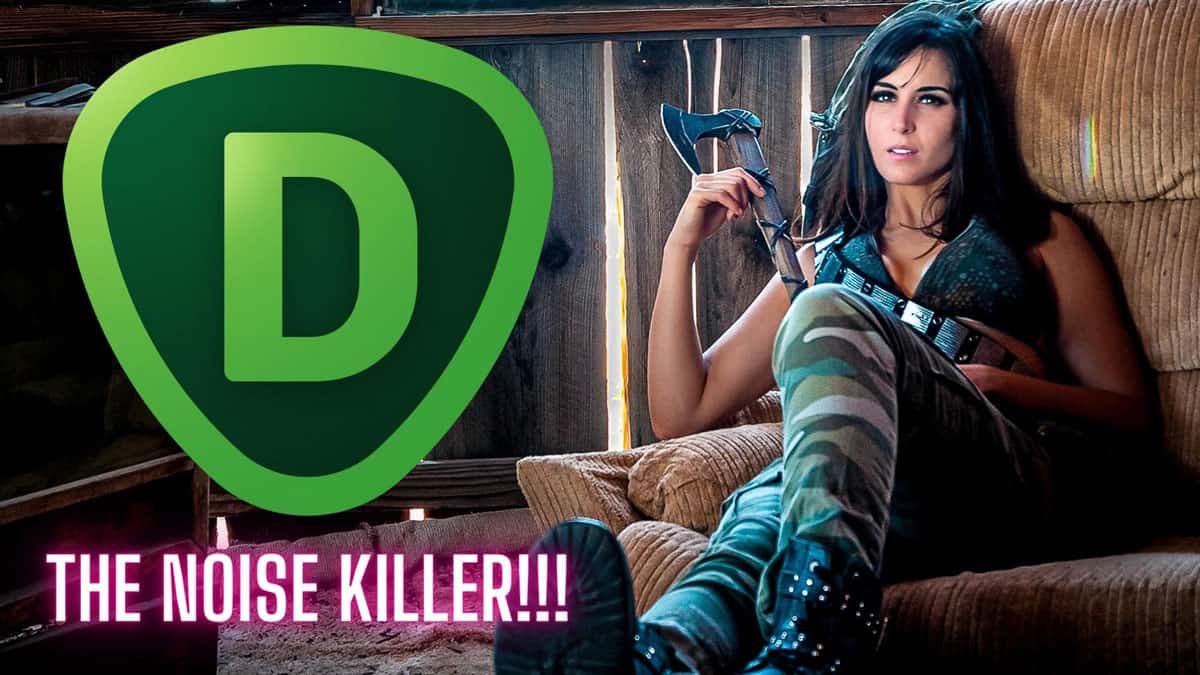 Welcome to my Topaz DeNoise AI Review, let's have a look and see what all the hype is about…
Like nearly every photographer out there we have all heard of someone raving about DeNoise AI so I thought it was about time we put it to the test, I say we here as I am going to show you the exact results from the software and both you and I can be the judge of this Topaz DeNoise AI Review and not just me.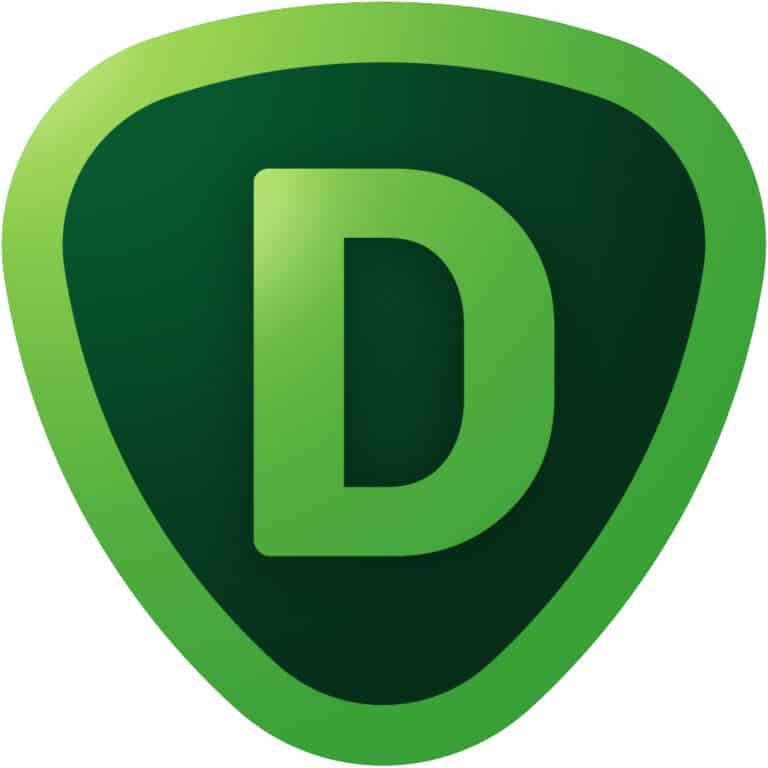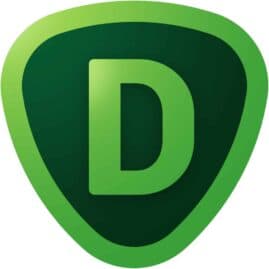 DeNoise AI Price.
Topaz DeNoise AI is normally $79.99 and the really good news is the nice people over at Topaz Labs have given me a 15% coupon code to save you some nice money on it. This Topaz DeNoise AI Promo Code also works on all special offers that Topaz bring out from time to time so that's awesome. You can find more Topaz Labs reviews and my Topaz Labs Promo code here.
Topaz DeNoise AI review and who actually needs it?
I am not one of those photographers that would use this software regularly. I normally don't shoot with high ISO's and my exposures are usually pretty spot on so I don't have that much noise in my images.
So, if you are like me, then you probably aren't bursting to buy it, the only thing is when I use it I really need to use it and nothing else will do.
So who is this software for?
Well, it's very popular with wildlife photographers, astro photographers, macro photographers, wedding photographers and sports photographers. All these photographers have one thing in common they need to boost their ISO to get the shot they want. Shooting in low light levels means you need higher ISO's which in turn gives you more noise. Astro, wildlife and wedding photography being the genres that suffer most here.
The second is trying to photograph fast moving fast moving subjects which means very fast shutter speeds and boosting your ISO yet again to give you those faster shutter speeds especially when coupled with longer focal length lenses.
The end result is more noise. Which means it's time to test Topaz Labs super powers in my DeNoise AI review.
Now that's not to say landscape photographers and other genres of photography don't use it as they do but just not as frequently.
You can see my Topaz DeNoise AI review on YouTube below if you would like to see the software in action. 
Topaz DeNoise AI Review
The best way to test any product like this is to just take a few photographs and then look at the end results. So I am gonna go grab my camera and shoot a few photographs at ISO 12,800 now and post the results below. 
So this image was shot on the Nikon Z7ii at ISO 12,800 F8 1/100th SS handheld. Before popping it into DeNoise AI I popped up the exposure by +0.4 and the shadows by +25 just to give it a slightly more realistic feel to the shot as lets face it you will nearly always need to boost your shadows and that's going to increase the noise in your image yet again, so we are working with a worse case scenario. 
I picked a camera for a number of different reason firstly the different textures, the colours and the details also.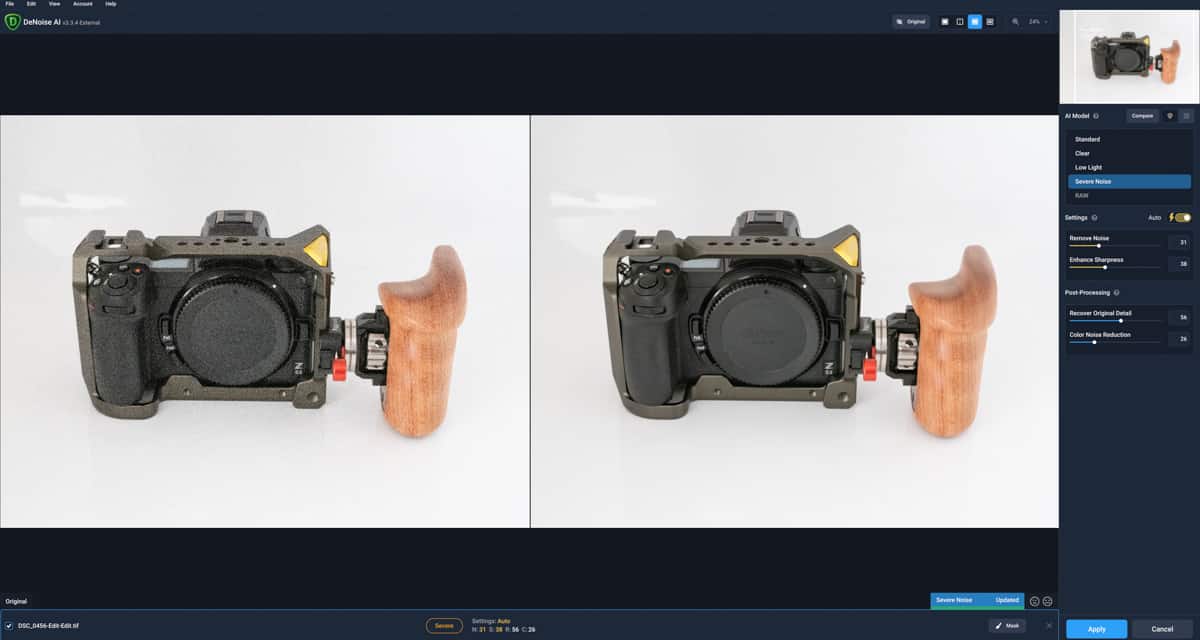 After opening the image in DeNoise AI the software automatically calculates not only the best algorithm for the image to reduce the noise but it also automatically applies the right amount of "Remove Noise" and "Enhance Sharpness" tweaking to your photograph. Giving an near instantly improved image. Ok, instantly might be a bit of a stretch but it happens in about a few seconds once you zoom in.
The trick to Denoise AI is to zoom into the trouble spots and  got to 80% or 100% magnification as the area to be edited for previewing will be a lot smaller it edits it faster then, small size file to edit. So I always start at about 100% get the effect I want and then zoom out a bit or simply "Apply" the DeNoise AI edit to the shot.
Now obviously it's going to be hard to see any massive difference in the two images above so I have a cropped version below which zooms into 100% on the camera controls where we not only have different textures for DeNoise AI to struggle with on the grip, the buttons and the metal cage but also different colours.
I honestly wasn't expecting it to work this well and I have to say that is incredibly impressive. AI editing and photography software in general are making life so very much easier these days and helping us capture images that would have previously been incredibly difficult to get.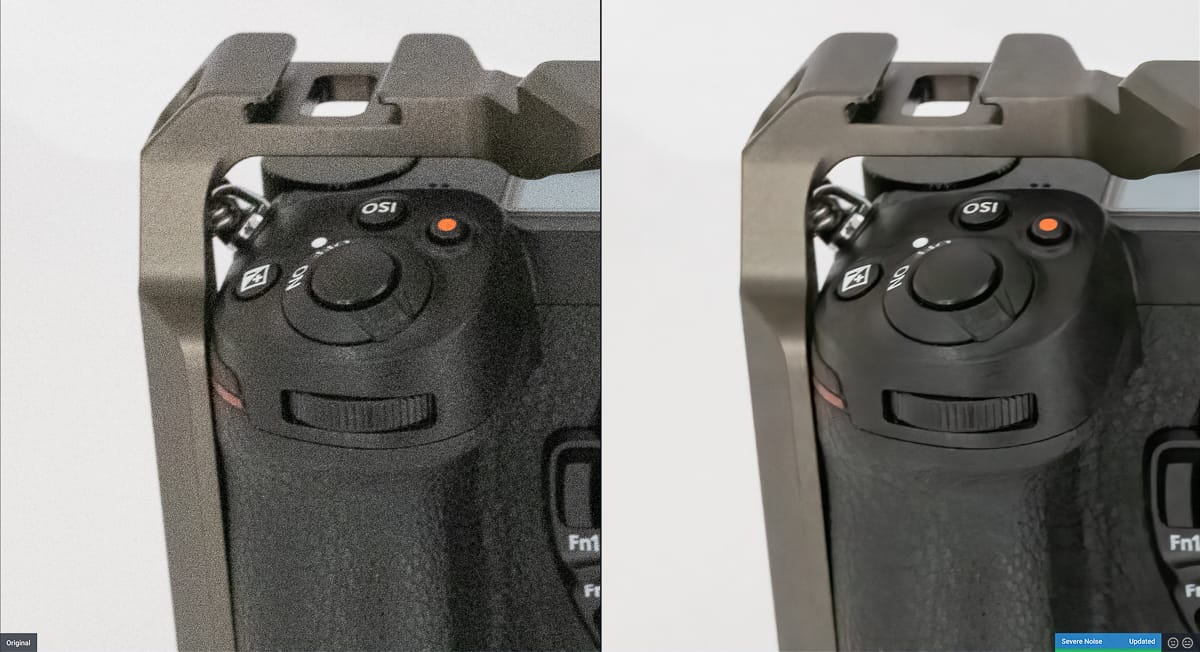 Now that's a big difference but the one thing I would say is I think the edit file is a little bit soft so I am now going to try popping it into Sharpen AI to see if we can squeeze a bit more detail out there. 
BTW if you are looking at buying any of the Topaz Labs AI editing software like DeNoise AI, Sharpen AI or Gigapixel AI then I highly recommend you go for the Image Quality bundle as it includes all three of these amazing bits of editing software for a great price. Click here to read more about the Image Quality Bundle and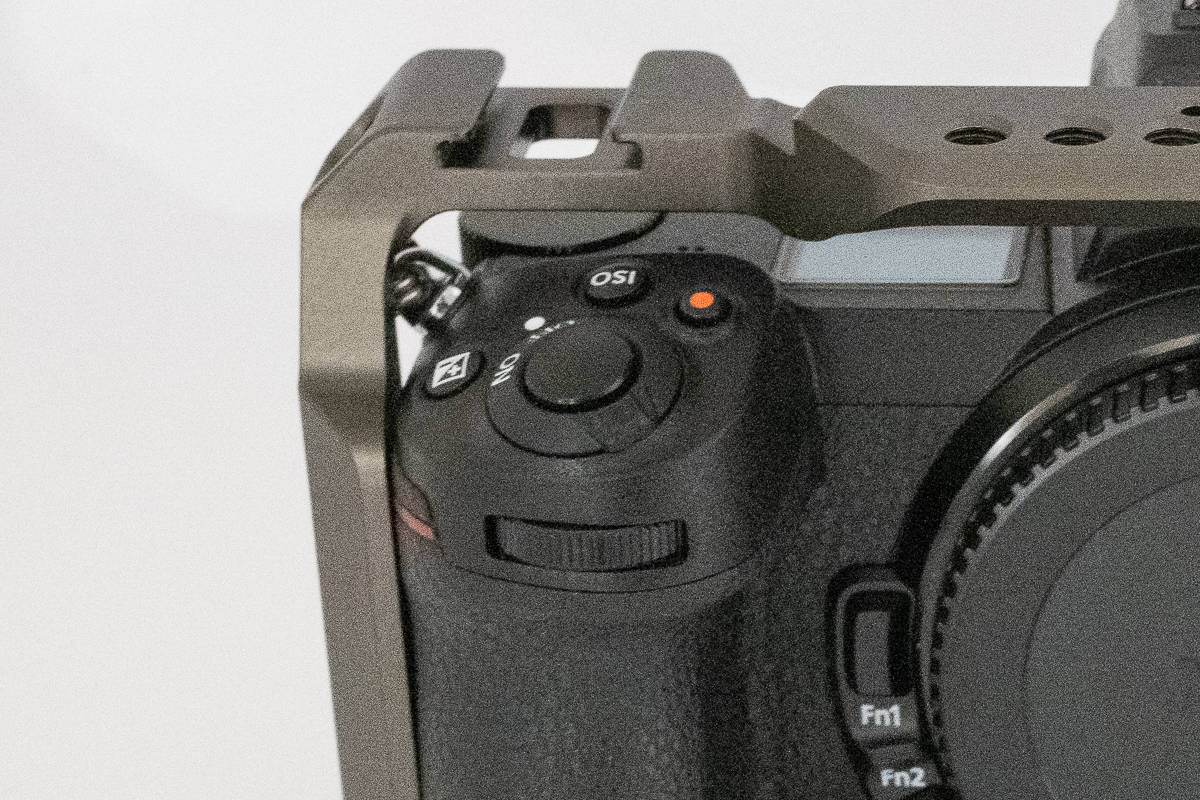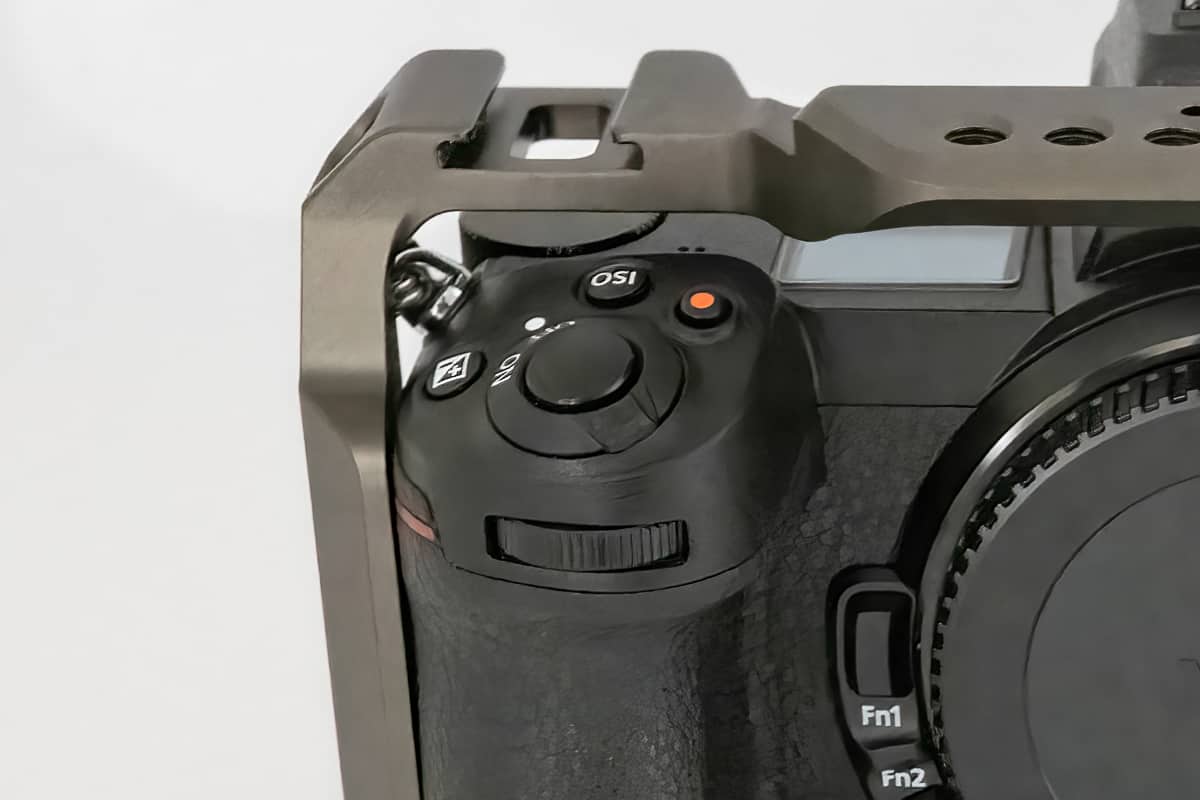 The above shots are zoomed in at 100% with the top image being the original file and the second image being the edited file which was edited in DeNoise AI first and then sharpened it in Sharpen AI to give the image back a bit of sharpness. Is it perfect no it's not but it is incredibly close to it.
Looking at the end results at 50% magnification you would be struggling to find anything wrong with the shot. Now again let me just say this was ISO 12,800 and I boosted the shadows and exposure before I processed the the Image in DeNoise AI.
You can find more Topaz Labs reviews and my Topaz Labs Promo code here.
Topaz Labs congratulations on an amazing bit of software and I think an awful lot of the Wildlife, Astro, Wedding and sports photographers out there will be thanking you for years to come.
I will be adding a video here shortly showing you the process in a bit more detail so stay tuned for that.
See you out there,
Kieran.
Topaz DeNoise AI review Kieran Hayes Kieran Hayes Photography Landscape Photography Ireland Topaz  DeNoise AI review and how well this software works even on images at ISO 12,800 5 5 0 5 5 0 43 29th of November 2021 https://www.landscapephotographyireland.com/topaz-promo-code/topaz-denoise-ai-review/     15% off Topaz Denoise AI Promo Code.