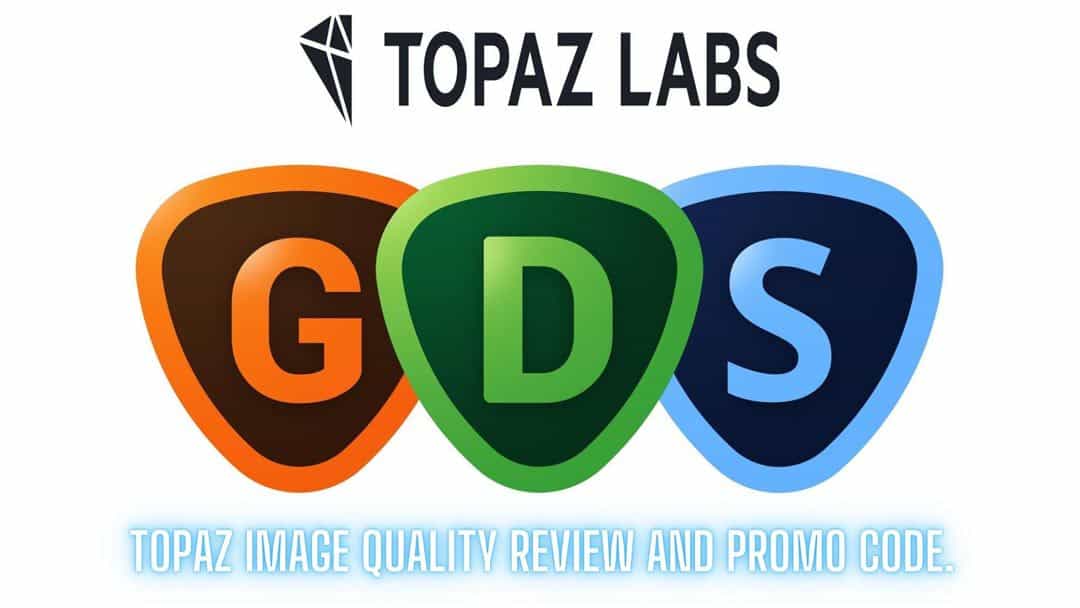 Welcome to my Topaz Image quality bundle review and promo code page.
Topaz Image quality bundle price
The Topaz Image Quality Bundle normally retails for $199.99 or €199.99 but you can get some deals on it at times with it regularly being on special offer for even less than that.
Now, you might very well be thinking hey isn't Topaz Photo AI after replacing these apps anyway? Well yes it is but it also seriously isn't too, check out my video below to see more or read my Topaz Photo AI review here.
How good is the Image Quality Bundle in 2023.
The Image Quality Bundle worked well for me and has some really cool features in all the three apps but I am as of May 2022 I no longer personally use their apps in my own workflow and have moved over completely to the ON1 Professional bundle package which are not only every bit as good but they are cheaper and the nice people over at ON1 have given me a 20% off discount code for their products also. You can find my ON1 reviews and promo code here if you are interested.
If you want to know why I switched and why I am no longer working with Topaz Labs then please feel free to have a read of it here.
Now don't get me wrong there is nothing wrong with the Topaz Image Quality Bundle software and up until June 2022 I was working with Topaz Labs to help promote their products but as of the start of May 2022 I had already personally switched my own personal use to the ON1 Professional bundle.
The image Quality Bundle includes Topaz DeNoise AI (review here), Topaz Sharpen AI (review here) and Topaz Gigapixel AI.
See my video review below of Gigapixel AI vs Topaz Photo AI and which one is better or is there even a difference? Spoiler alert yes there is and it's not what you are expecting 🙂
My Topaz Labs Image Quality Bundle Conclusion…
For those of you that don't want to read the full review or read the individual reviews here is my Conclusion…
Topaz Image Quality Bundle is a good photography editing software bundle with 3 great plugins… Sharpen AI, DeNoise AI and Gigapixel AI. They work really well and give you great results but they are no longer great value for money sadly. The Topaz Image Quality Bundle is something every photographer could benefit from but there are other cheaper options out there now.
Price and is it out priced in todays market? With the rapid improvements in both On1 and Luminar Neo the Image quality bundle is starting to look a little dated and poor value for money. Both of the the other platforms offer you a lot more for the money including a full editing platform in the price.
Ok, back to the review and technical specs….
So What's in the Topaz Image Quality Bundle?
You get Sharpen AI, DeNoise AI and Gigapixel AI in the image quality bundle so basically everything you need to finish off processing your images.
Sharpen AI
Is amazing for a whole host of reasons, firstly they have several algorithms to help… remove motion blur, refocus out of Focus areas in your shot and fix shots that are simply just too soft. I have a full Sharpen AI review here if you want to have a read of all of it's features.
DeNoise AI
DeNoise AI is great at removing noise in your images and is a serious help for astro photographer and wildlife photography to name just two genres this software is popular is in. Again I have a full DeNoise AI review here if you want to find out more about it. Or you can also check out the new ON1 NoNoise AI 2023 review
Gigapixel AI
Gigapixel AI is one of those bits of software that I never ever thought I would use and it was only when I tested it for Topaz Labs that I saw just how awesome it is… If you are like me and you have some old images that are pretty old resolution or even some shots where you had to crop in a lot on the shot then Gigapixel AI is gonna really help transform those low res files into something beautiful for you and boy does it do a good job. I have a video and a Gigapixel AI review here if you want to learn more. Or alternatively you can checkout my ON1 Resize AI 2023 Review here.
How to use the Image quality bundle.
This is one of the most common questions people ask me and the way I use the image quality bundle is fairly straight forward.
For example I had a photograph of an old family photograph given to me for restoration recently, now as you can imagine this is the stuff of nightmares as the old photograph was already battered and had a few wrinkles in it, the photograph was also low res as it had to be cropped in a good bit. So there I was looking at what was about a 4mp file of a really battered image. The order in which I use way I always use this software bundle is always the same…. DeNoise AI first, then Sharpen AI and finally Gigapixel AI.
DeNoise AI will help to clean up the image and get rid of any noise (if you are sending your image to DeNoise AI try not to sharpen it or edit it first, any sharpening could seriously effect how well it works.). Now we have a clean image we can start to sharpen it or fix any "motion blur" or "out of focus" flaws in it.
We now have a clean sharp image which we can resize, then we can edit out any flaws in it like creases or scratches. The final result is a completely transformed photograph and a very happy client.
As I mentioned above you usually don't need all three on the one photograph but if you do this is the order in which I use them and I have found it works best like this. In each of these bits of software there are similar settings and you might well think that sharpening in DeNoise AI works as well as Sharpen AI but they are in fact very different and each bit is ideally should only be used for the purpose it was meant for.
Operating System Requirements For Image Apps
Internet Access
All current Topaz Labs apps require an internet connection for user authentication and/or AI model downloading & updates.
Windows
7*, 8*, 10, 11 (64 bit only)
Windows 7 and 8 are not supported but may function for some users
Mac
10.13 High Sierra and above
DeNoise AI v3.4 and higher requires macOS 10.14 or higher.
Sharpen AI v4.0 and higher requires macOS 10.14 or higher.
Big Sur and Monterey 
DeNoise AI, Sharpen AI, Gigapxiel AI, Mask AI, Adjust AI, and Studio 2 are currently compatible with and supported on Big Sur and Monterey. These apps are not yet M1 native, but will automatically run through your Rosetta 2 emulator if you have are using an M1 device.

Jpeg to Raw AI currently does not function on MacOS  Big Sur or Monterey.

Apple Silicon/M1
M1, M1 Pro and M1 Max chips have been tested with Video Enhance AI, Sharpen AI, DeNoise AI, and Gigapixel AI.

Plugins for DeNoise AI, Sharpen AI and Gigapixel AI are M1 native and will work natively with Photoshop 22.3 and above, which are M1 native Photoshop versions. Our other plugins will not show up on Photoshop 22.3 or higher unless you run Photoshop through Rosetta 2.
To manually force Photoshop to run through Rosetta 2, right-click your Photoshop application icon, select the Get Info menu option, and look for the "Run with Rosetta 2" checkbox in the Get Info panel. If you use the suite of Topaz applications as Photoshop plugins, you will have the smoothest plugin experience on an M1 device by keeping Photoshop running through Rosetta 2 for the time being regardless of which version of Photoshop you are using.
Tablets & iPads
Our photo applications do not currently run on iOS or Android devices. A laptop or desktop computer is required.

Linux
We currently do not support Linux-based operating systems.

*Windows 7 and Windows 8
As of Jan 14, 2020, we no longer support Windows 7 and 8 for our application updates. While we cannot support a manufacturer's unsupported operating system, our photo applications may still function on Windows 7 devices provided other hardware is compatible. Please note that we cannot guarantee a Windows 7 operating system that works with one version of our applications will continue to work with future versions of our applications.
---
Hardware Minimum Requirements
Processor (CPU)

Intel i3 or AMD Ryzen 3 equivalent or above (3.0 GHz and above)
AVX Instructions required. 
 

System Memory (RAM)

8GB (16GB and higher is recommended for improved performance)
 

Graphics Card (GPU)

OpenGL 3.3 or higher required.
Nvidia GTX 740 or AMD Radeon 5870 (higher series graphics cards recommended)
 

Dedicated Graphics Memory (VRAM)

2 GB (6GB or more for optimum performance)
 

Display (Monitor)

At least 1024×768
 
Special Hardware Considerations For Image Apps
The specifications listed above are minimum requirements to operate the software. More robust hardware will improve overall performance and processing speed. Your computer's ability to process an image may be affected by the size of the file itself, and a large enough file can exceed the resources of a minimally equipped computer and cause errant behavior.

Some computers without a dedicated graphics card may function but errant behavior should be expected. A sufficient dedicated graphics card with OpenGL 3.3 and at least 2 GB of VRAM is our minimum requirement to support the software on your device. We do not support Intel HD Graphics 4600 integrated graphics cards or lower in any configuration.

Graphics Drivers
Outdated graphics drivers may result in faulty performance. Drivers should be kept current through the GPU manufacturer's website or provided software. Windows driver updates are rarely current and newer drivers may be available even when Windows says you are up to date. Our programs use the newest optimizations from both Nvidia and AMD whenever possible.