From Beginners to Experts: Photography Workshops in Ireland for Every Level
Are you passionate about photography and looking to improve your skills? Whether you're a beginner or an advanced photographer, I have a workshop for you… these photography workshops are designed to not only help you capture better photographs but to hopefully inspire your passion for photography and help you connect with it also.
With a wealth of Photography knowledge and stunning scenery on the day you are sure to not only enjoy the workshop but meet like minded people also.
West Corks breathtaking landscapes, amazing beaches and spectacular cliffs make it the perfect backdrop for not only learning about photography but hopefully capturing some beautiful photographs on the day also.
I have been running these workshops now for 9 years and my clients have varied wildly from professional photographers all the way through to complete beginners. I suppose the point here is we are all learning and yes, I still learn something new every week as I believe the day you stop is the day you start going backwards.
Photography is constanly evolving and I am lucky enough to work in very close partnership with over 10 leading photography companies that help keep me up to date with the leading advances in photography… They Include Adobe, DJI, Formatt Hitech Filters, f stop gear, ON1, Skylum, DXO, SmallRig, Pixpa etc…
Simply pick a date below or alternatively if you would prefer a bespoke one to one photography workshop then please do contact me and we can arrange a date that suits you to turbo charge your photography.
So, pack your camera gear and get ready for an unforgettable photography adventure in Ireland!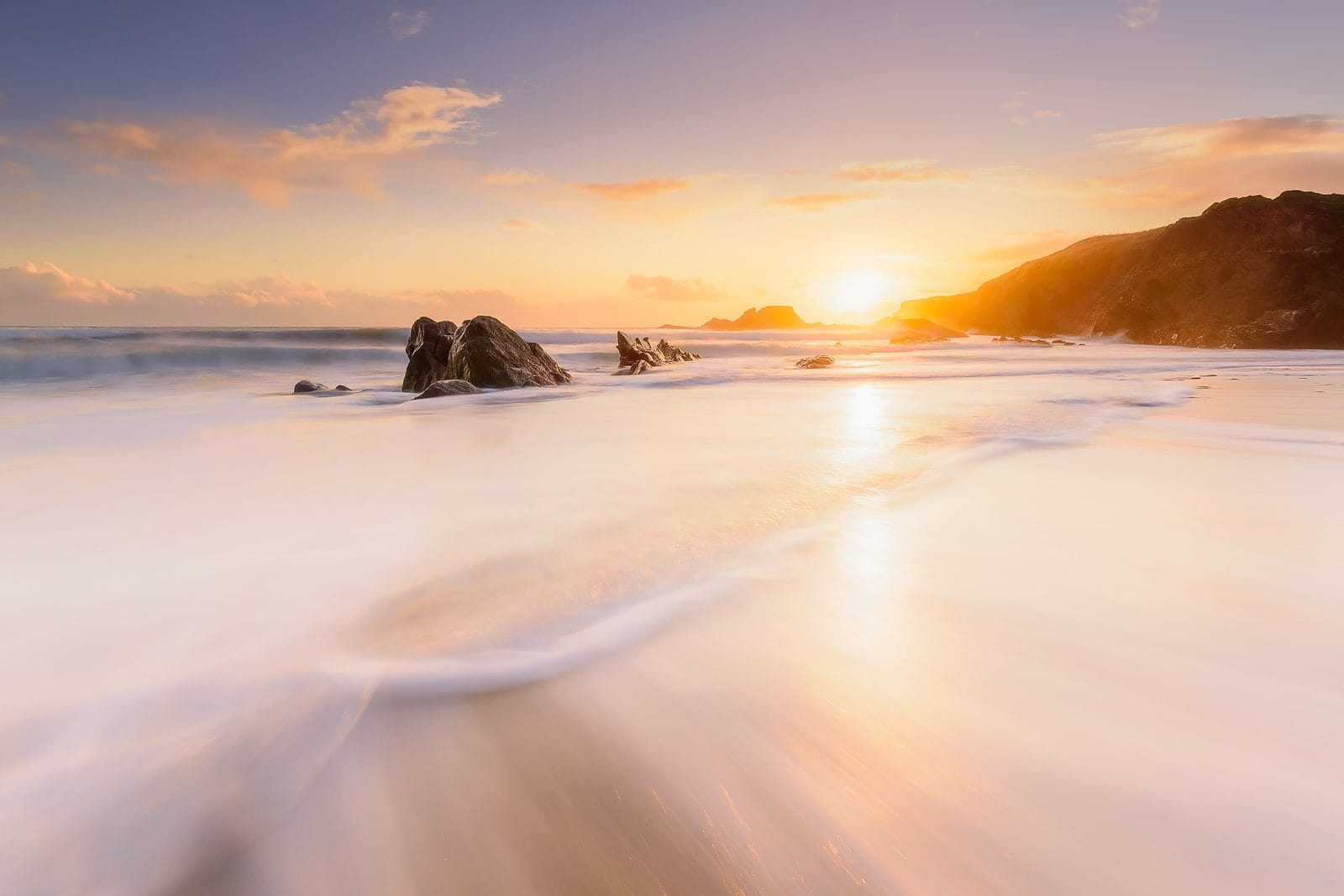 Kieran's Landscape Photography Workshop was a fantastic experience. Full of knowledge delivered with great enthusiasm and passion. Kieran has the great ability to communicate with each participant in a personal manner. The follow-up editing session was very informative and a great help to me. Overall very highly recommended.
I recently took part in one of Kieran's workshops and for me the outcome from the day was a renewed passion to improve my photography.
From the time the group met up, Kieran was totally engaged in providing us with an informative and enjoyable day. Kieran's knowledge of his subject and passion for photography was evident from the beginning. The early part of the day involved reviewing the technical basics of photography from which Kieran very quickly evaluated our level and abilities. After a very quick lunch the 'serious' photograph taking began. Kieran divided his time and support equally between each participant and was very open to changing his planned program to suit the group. Kieran went the extra mile by extending the scheduled finishing time to accommodate photographing the evening sunset – I am happy to recommend Kieran's workshops.
I participated in Beginners Course and Landscape Workshop run by Kieran. Both workshops were run in a friendly atmosphere. Kieran was very helpful, patient and first of all 100% engaged in his workshops.
I highly recommend his classes.
Kieran was really engaging, helpful and patient when explaining the long exposure photography. I thoroughly enjoyed the experience, learned a lot and highly recommend to anyone interested in landscape photography.
I attended a recent workshop of Kieran's at the beautiful Owenahincha beach in Cork.
I learned a huge amount about seascape photography, especially the process of getting set up and adjusting as the light changes.
The workshop was a great experience for me.
I will be adding my group workshop dates for March 2024 to Septemeber 2024 shortly.
From September to March I recommend you book a one to one Photography Workshop.
Group photography workshops are usually very difficult to organise from Septemeber onwards due to the ever changeable West Cork weather.
The West Cork coastline can also be very dangerous in the wrong weather conditions so the sessions need to be planned more carefully and for smaller groups.
On a side note… I should say that from Septemeber to March is when I generally do my own photography as the conditions are a lot better for seascape photography then.
If you really want to learn seascape photography then a one to one photography workshop around this time is going to really help you.
What's covered on my Photography workshops?
On my photography workshops in ireland I cover everything from…
Composition and how to frame your images with some incredibly handy real world tips and tricks.
Camera Angles and how they can completely transform the photograph for your viewer.
Style and how to develop your own style in photography, it's a lot easier than you might think.
Photography Process… How you approach a photograph and what's involved in actually taking one.
The right headspace for creativity, it's only when you have it that you realise what you were missing.

Enjoy

 your photography more and take the stress out of it.

Improve your strike ratio

… I personally aim for a 95 % plus success rate with each of my photographs.
Lastly I also run you through the more technical aspects of photography which I keep as simple as possible or I can also make it as complex as you want, the choice is yours.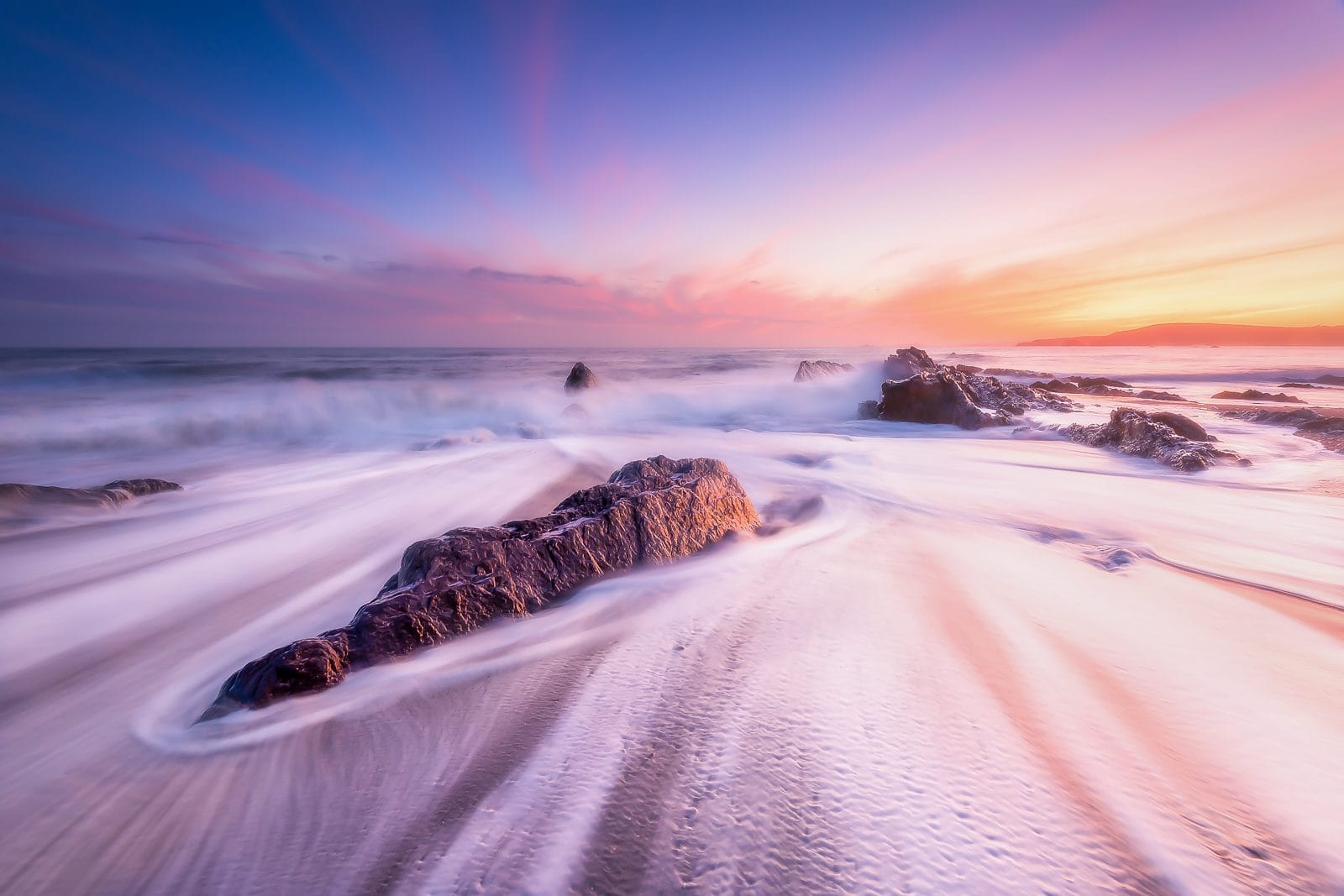 Benefits of attending a photography workshop
Attending a photography workshop can be a game-changer for your photography skills. Not only will you learn new techniques, but you'll also get to practice them in a supportive environment. Here are some of the benefits of attending a photography workshop…
Learn from an experienced professional.
Photography workshops are taught by experienced professionals who are passionate about sharing their knowledge. They'll teach you the latest techniques and give you personalized feedback on your work. You'll learn from the best in the industry and gain valuable insights into their creative process.
Connect with like-minded individuals
Photography workshops are a great way to meet other photographers who share your passion. You'll have the opportunity to network with other professionals, make new friends, and collaborate on future projects. The photography community is supportive and welcoming, and you'll be able to learn from each other's experiences.
Immerse yourself in a new environment
Attending a photography workshop in a new location can be an inspiring experience. You'll get to explore new landscapes and different shooting conditions which can help you see the world in a whole new light. Traveling to a new place can also open up new creative opportunities and help you break out of your comfort zone.
Try new Photography techniques
My passion in photography is seascapes and long expsoure photography so if you are on one of my photography workshops I have a spare set of Professional filters for you and a spare tripod for you on the day if you need it.
What type of Photography workshop would you like to go on?
Group Photography Workshops Ireland I run a good few group photography workshops over the course of the year, I have the available dates listed below with more details on my group workshops also.
One one Photography Workshops Ireland I run my one to one photography workshops all year round on a date and time that suits you and they can be as long or as short as you want, they are usually 3 or 6 hours long. You can find out more about them on my One to one Photography workshop page here.
Photography Mentorship program I am in the process of rolling out my new photography mentorship program in the next week which includes three one to one Photography workshops (3 hours long each) and five 30 minute zooms chats to catch up with you and your progress as well as support via email. More to come on that very soon.
Now, the one point I should mention here is nobody is going to attend a photography workshop and come out of it as a professional photographer, it's not that easy.
My workshops are designed to help you improve your photography rapidly though and I am always there for any follow up questions via email.
A very high percentage of my group workshop clients comeback for one to one sessions to perfect their photography a couple of months later and I regularly see huge improvements between the workshops.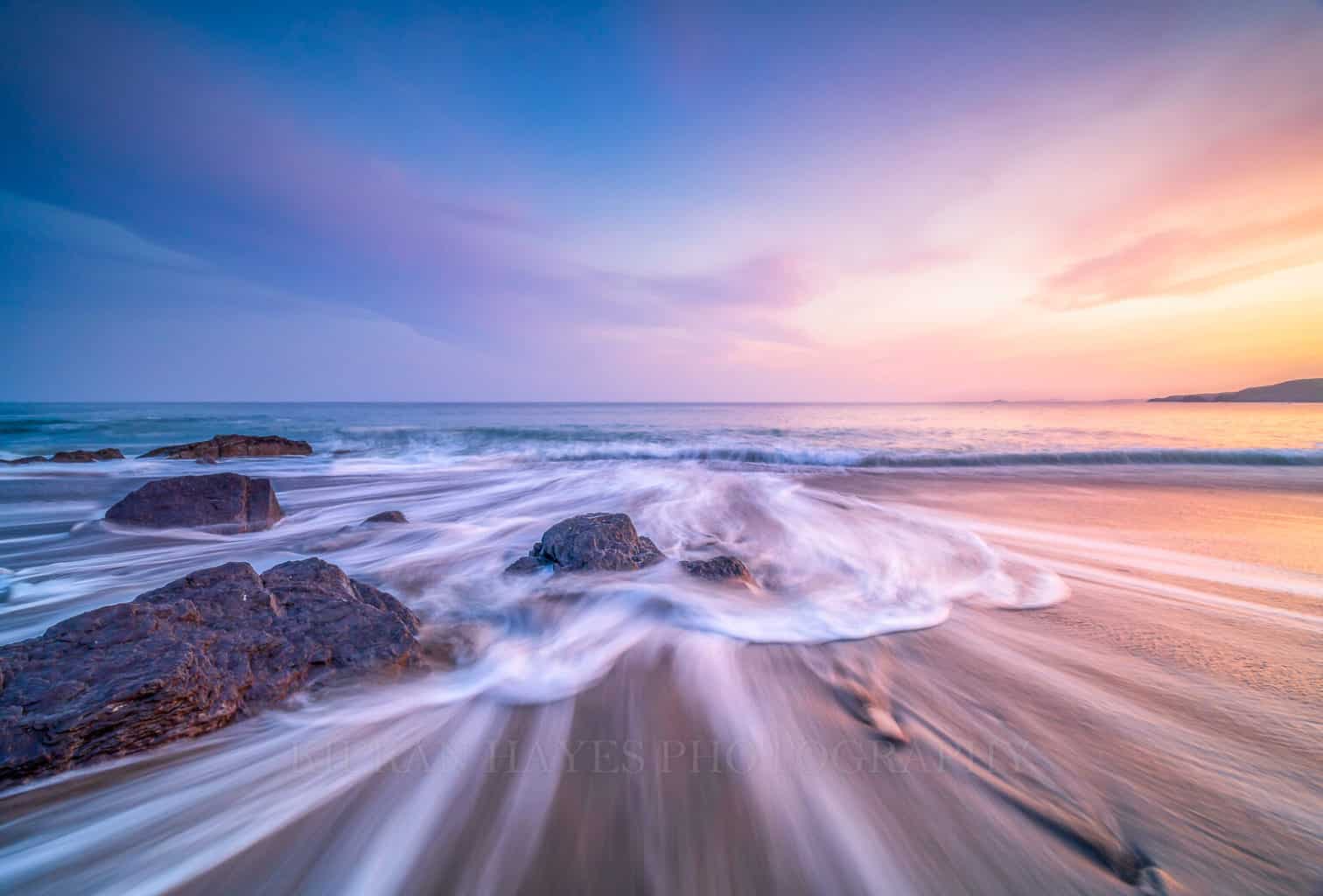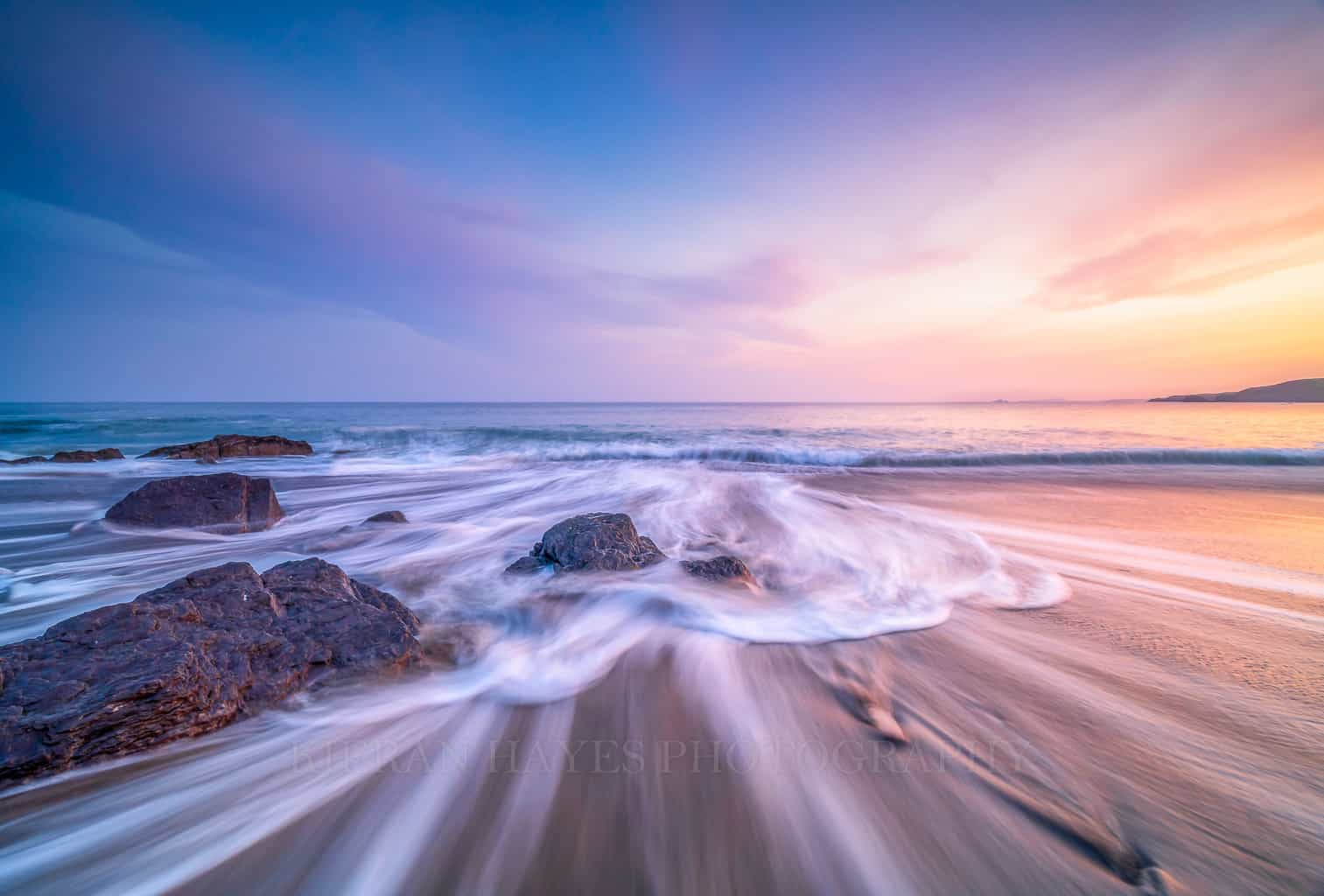 Group Photography workshops Ireland
My Group Photography Workshops in Ireland are perfect for photographers that want to learn in a group setting, want to meet other like minded photographers or to simply see how other people take photographs and compose their shots while learning new skills themselves also.
You get six hours in some stunning scenery to help you capture a few nice photographs hopefully all while learning some new tips and tricks and possibly even make a few new like minded friends also.
On the day I run you through everything from Composition, Exposure, camera settings all the way through to the right mindset for taking photographs on a session.
You also get a free set of filters and tripod for your own personal use during the workshop.
As well as the group chats I also get a bit of one to one time with you if you have any questions this is a great time to get them answered.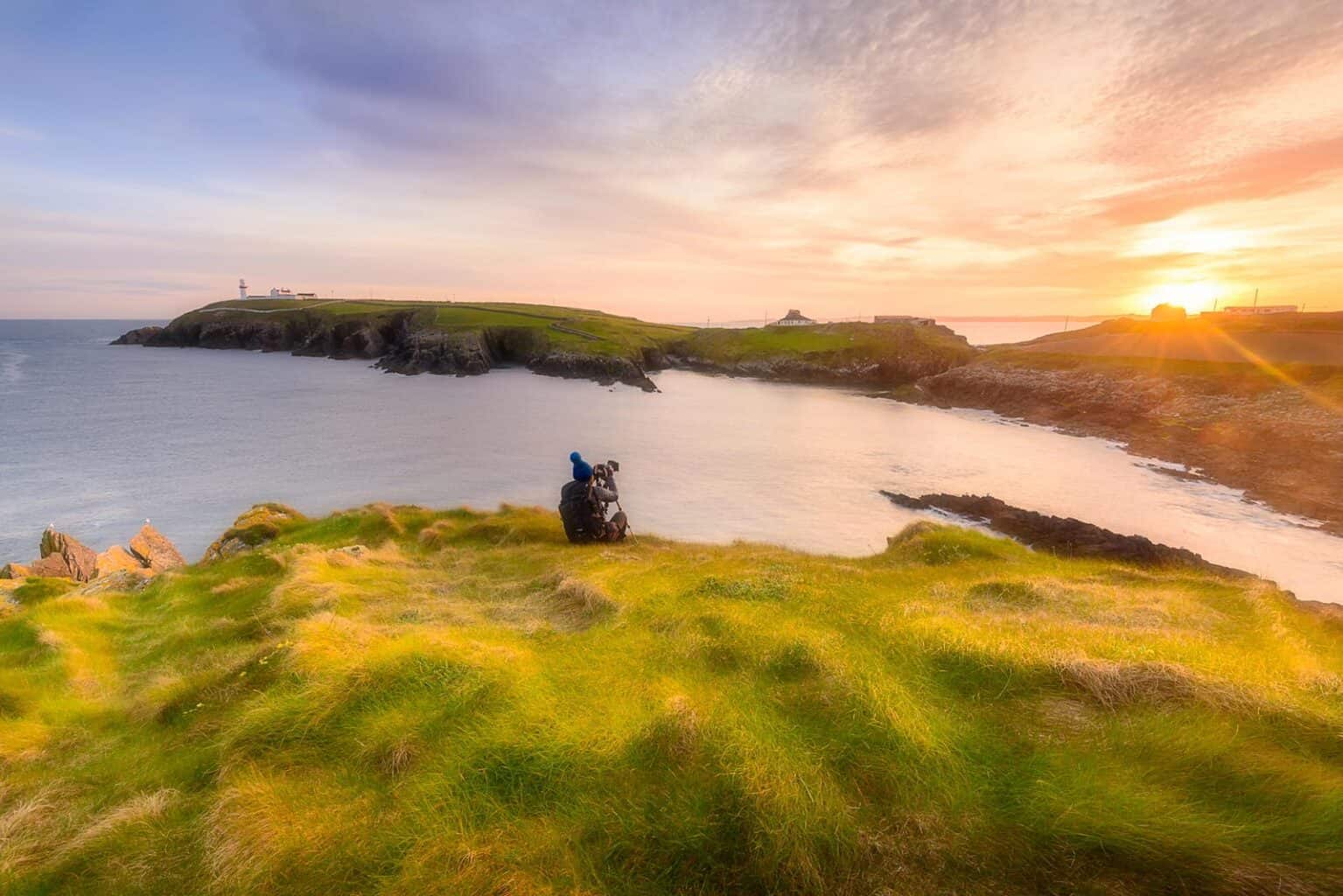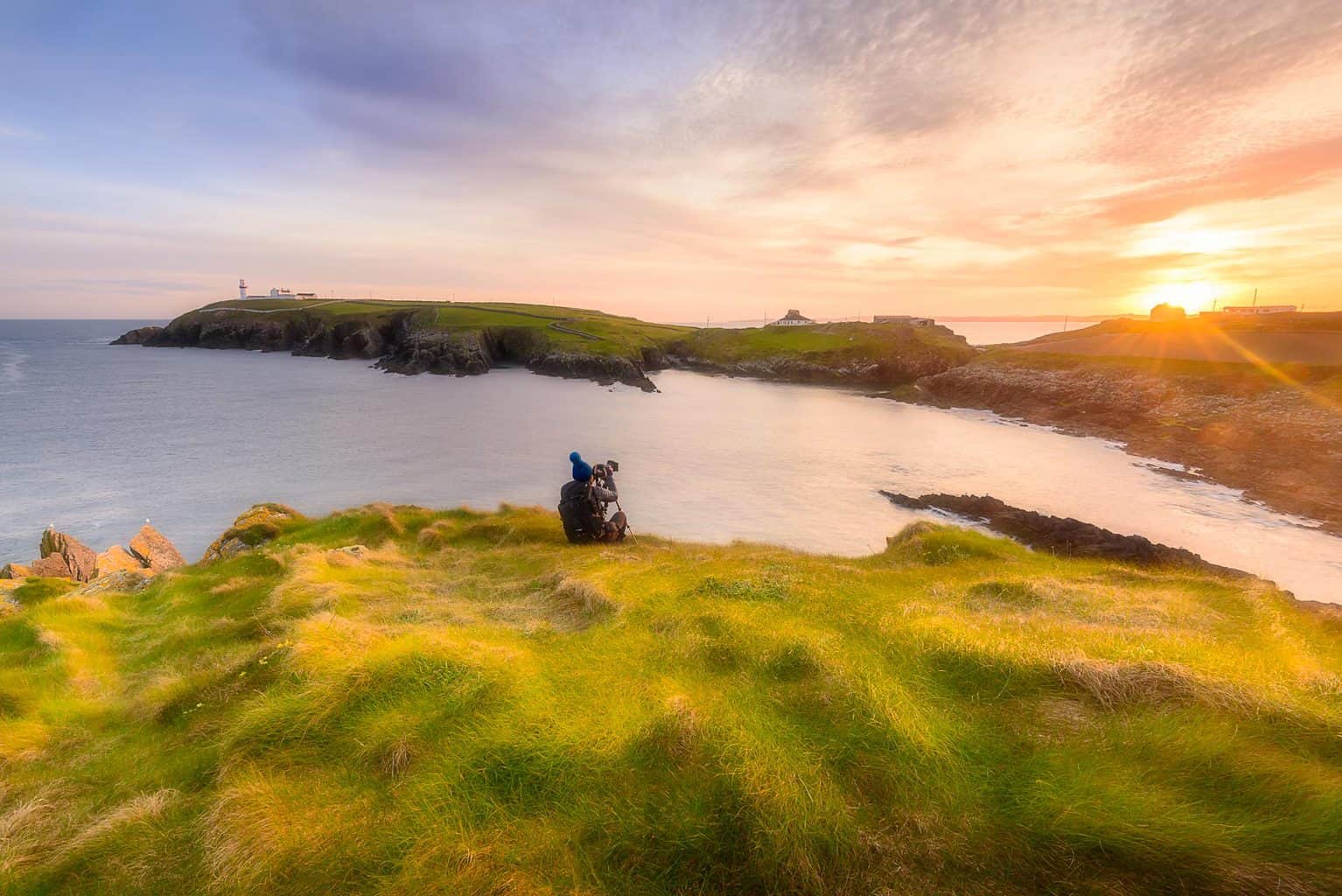 Camera Clubs Talks and Photography workshops.
I frequently host talks for camera clubs around Ireland and worldwide on zoom (which are now free).
I have a number of different presentations available from…
Landscape and seascape photography which includes a section on  the thought process, a few tips and of course photography filters and photography editing.
Photography filters and long exposure photography.
Commercial photography and how to push yourself forward and promote yourself as a photographer…
What you need to make it as a professional Photographer in 2023.
If you would like me to do a talk for your club then please do get in contact with me 🙂
If you have any questions then please do feel free to ask me, I am only too happy to help.
See you out there,
Kieran.
Photography Workshops Ireland run by professional photographer Kieran Hayes 2024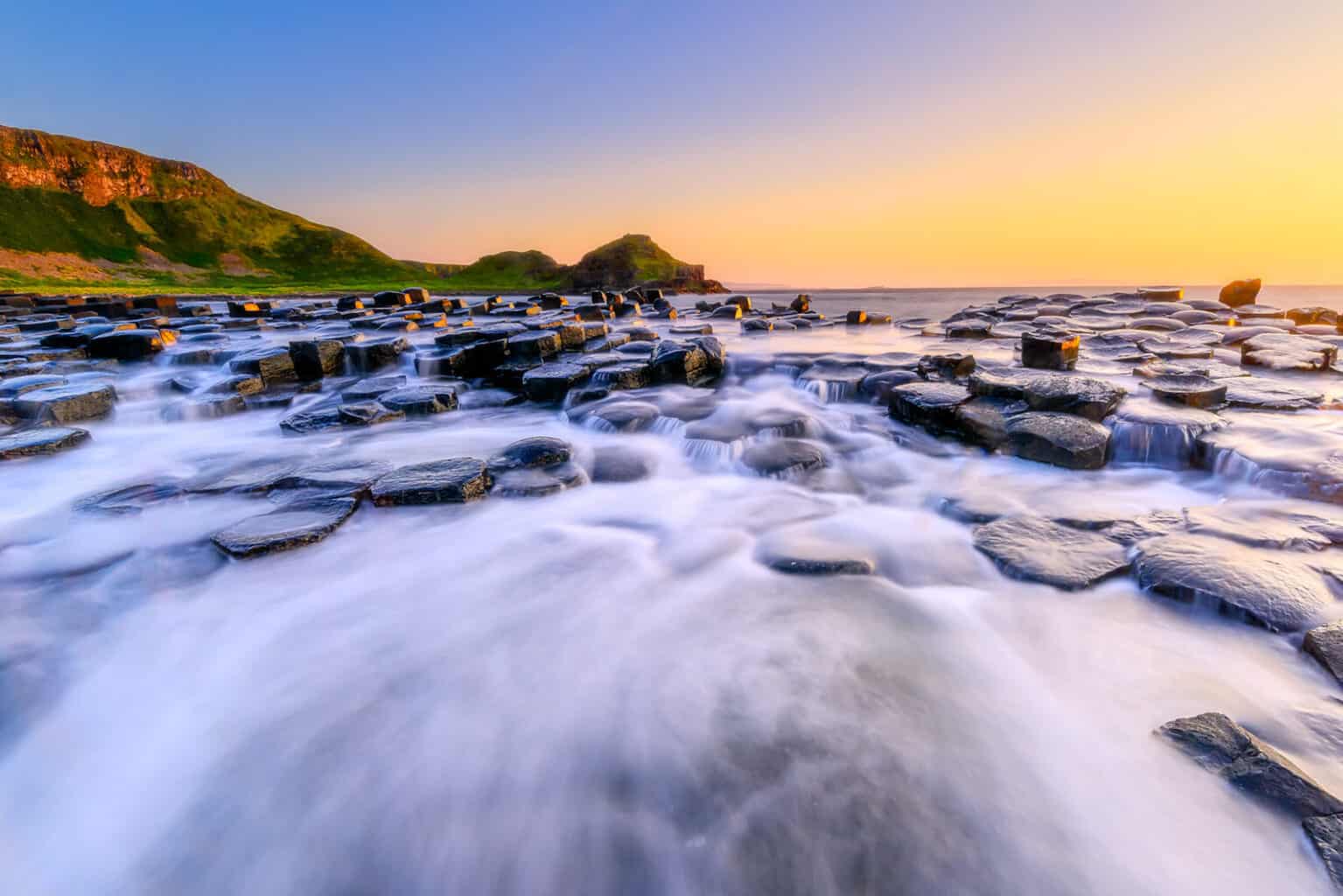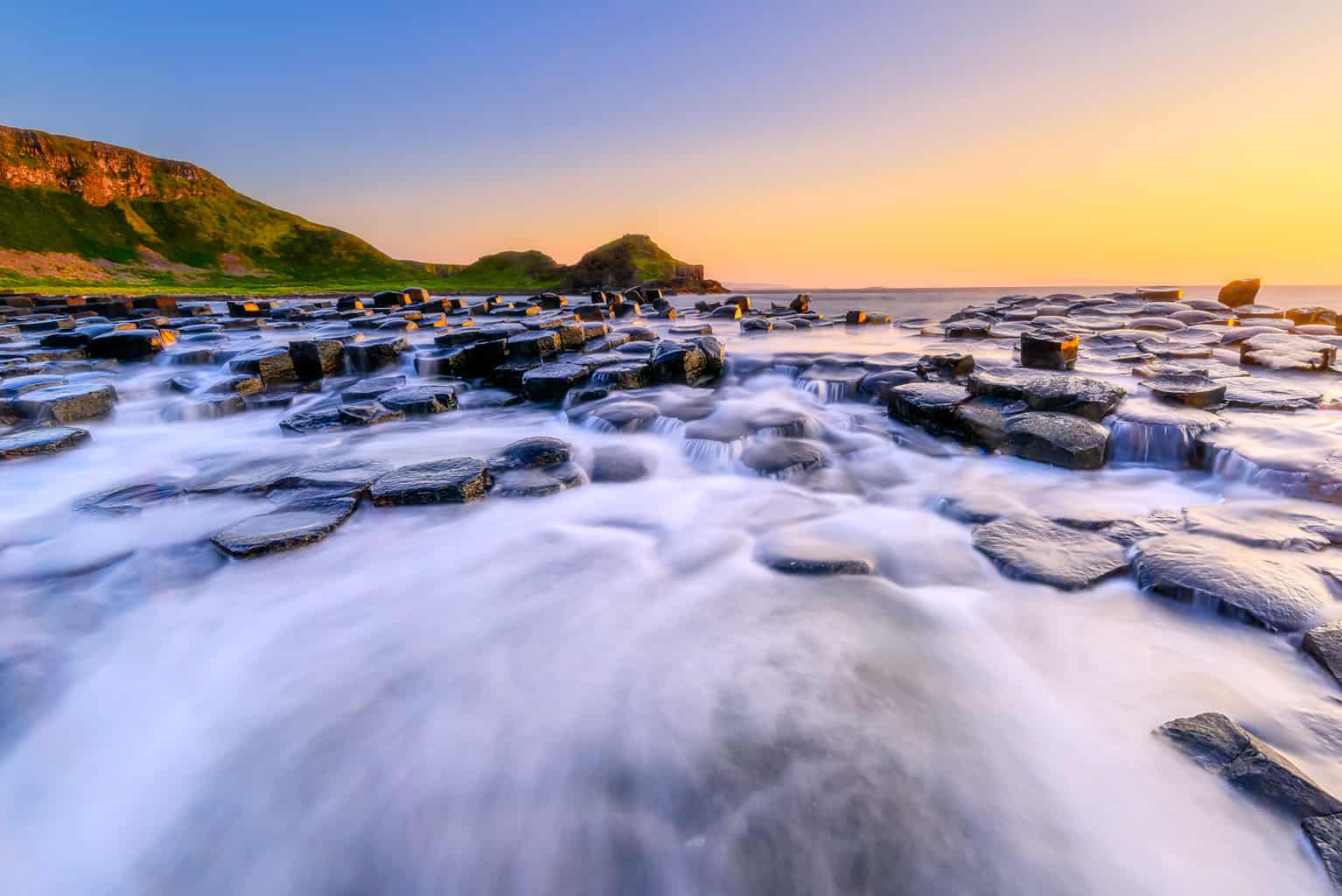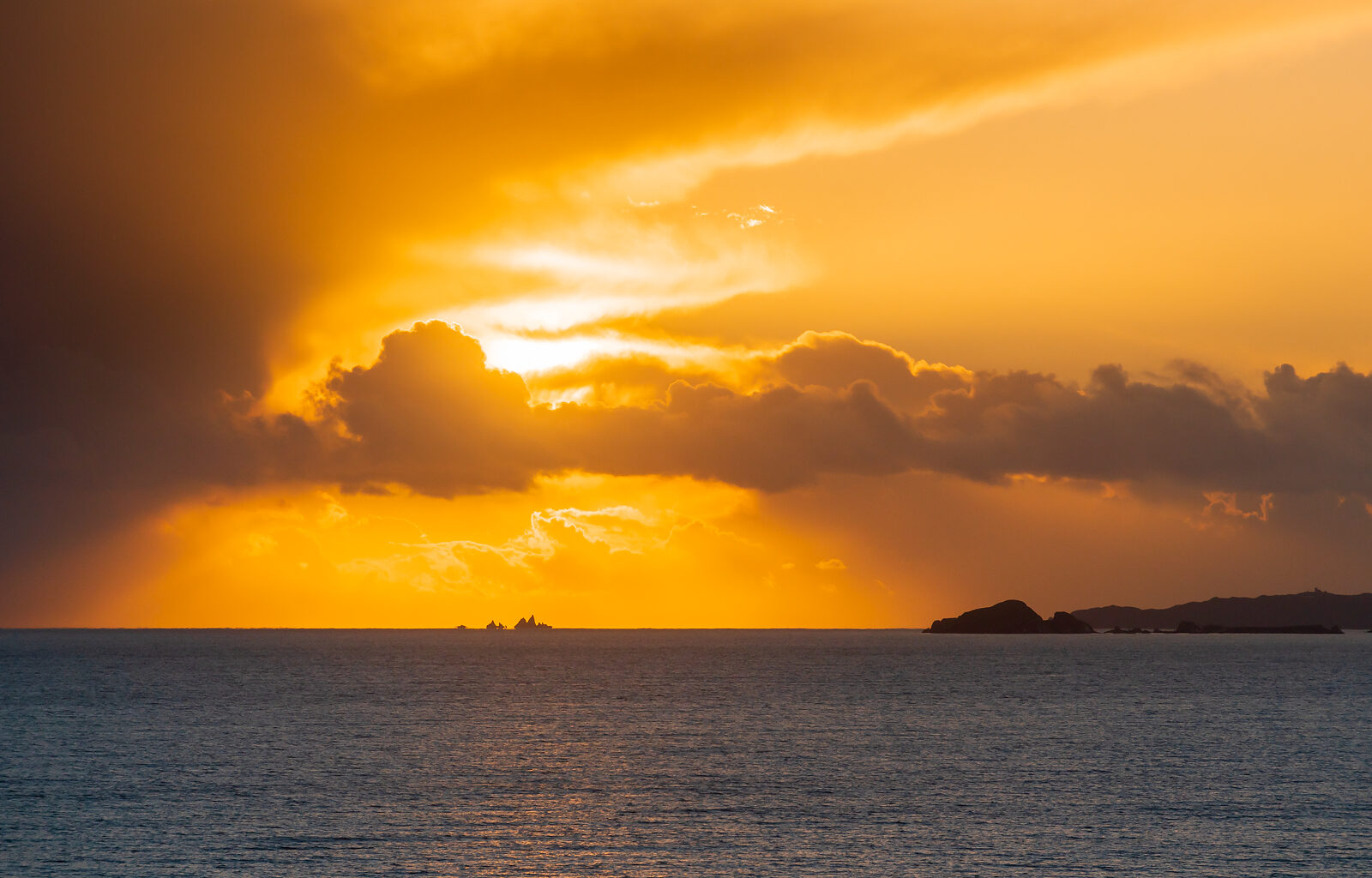 2023/2024 Photography workshops Ireland

Photography workshops run by award-winning photographer Kieran Hayes, enhance and turbo boost your photography skills today. Photography workshops Ireland
Pros
"Kieran's Landscape Photography Workshop was a fantastic experience. Full of knowledge delivered with great enthusiasm and passion. Kieran has the great ability to communicate with each participant in a personal manner. The follow-up editing session was very informative and a great help to me. Overall very highly recommended." Liam Foster.