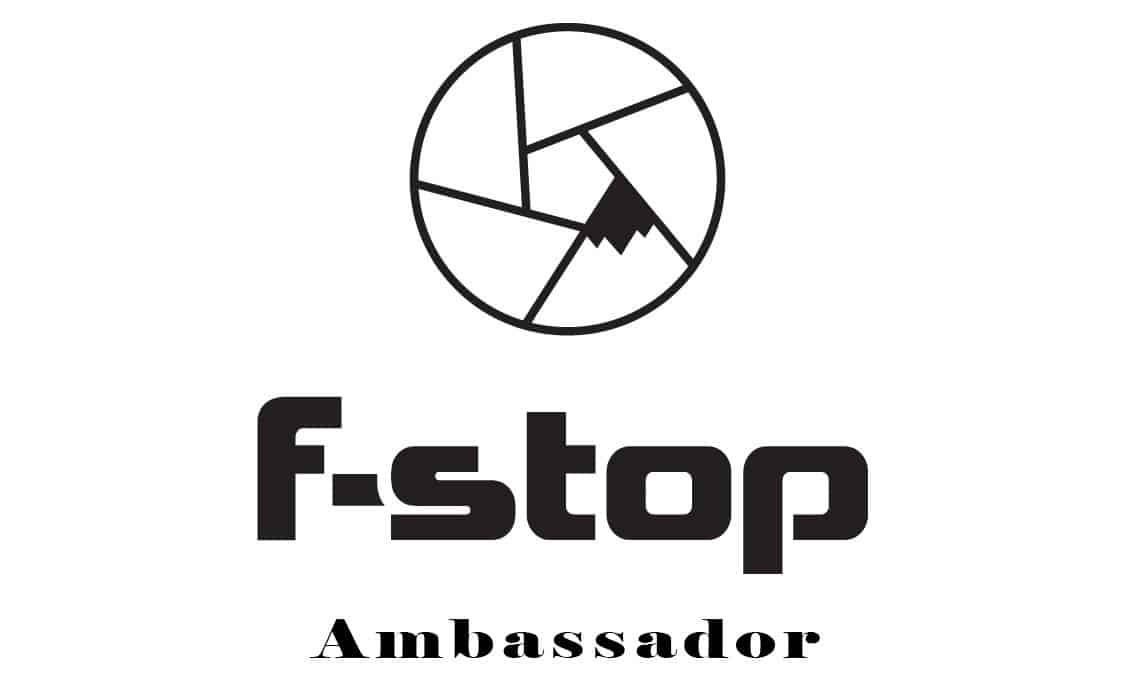 The f-stop camera bags and accessories I personally use.
I am delighted to be part of the f-stop team and to be an ambassador for their range of awesome products. I currently own and use the following f-stop camera bags…
Florentin 11L camera Bag.

My small carry around bag.

Guru 25L camera bag.

For filters for workshops and when I want to travel really light.

Ajna 37L DuraDiamond bag.

My workhorse camera bag and the one I nearly always go with.

Tilopa 50L DuraDiamond bag.

For when I need a small bit more space than the Ajna.

Sukha 70L camera bag.

This bag has a lot of space and when I need to carry a lot of gear this is always the one I go for. 
Why so many camera bags Kieran?
Well, to put it simply I have different bags for different uses and no it's not all about just about size there is an awful lot more to camera bags than just their carrying capacity.
The way the bag fits your torso, its weight, its size and the strap design are crucial to ingredients for the right bag for you.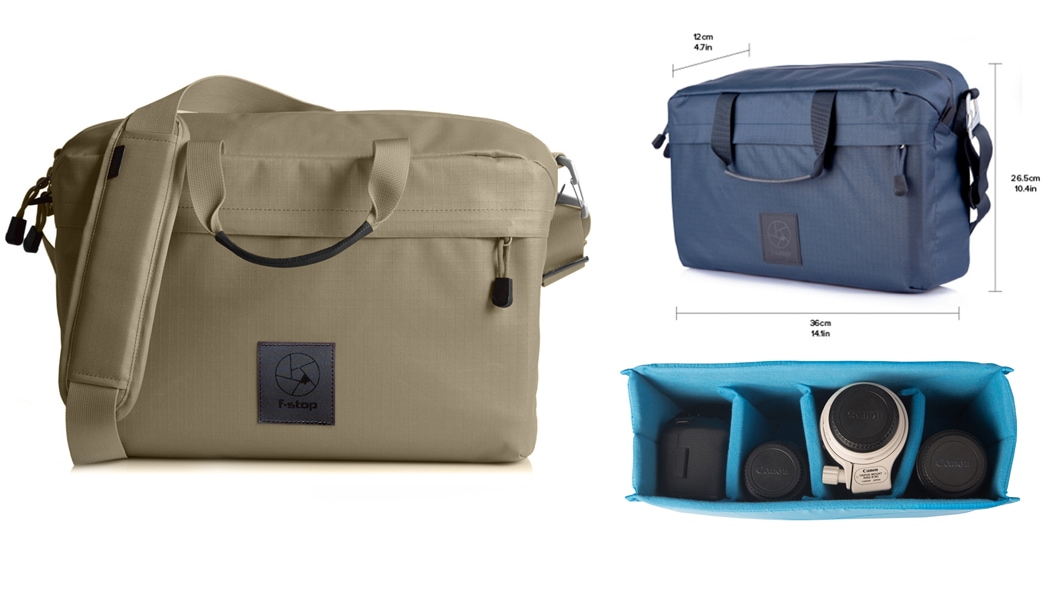 Florentin this is my light simple and straight forward camera bag for just carrrying around a camera and a spare lens or flash with me when I am off walking around a city or going for a short walk. I also use this bag for carrying my spare or back up camera on commercial shoots.
With 11 Litres of carrying space I can easily fit my camera in the Florentin with two spare lenses or a lens mounted to the camera with a spare lens or a speedlight next to it, it's super compact and easy to carry around all day, the best part is it doesn't shout out loud that it's a camera bag.
The spacers are all easily moved and it's very well padded so your gear is still safe and reasonably protected from the elements also.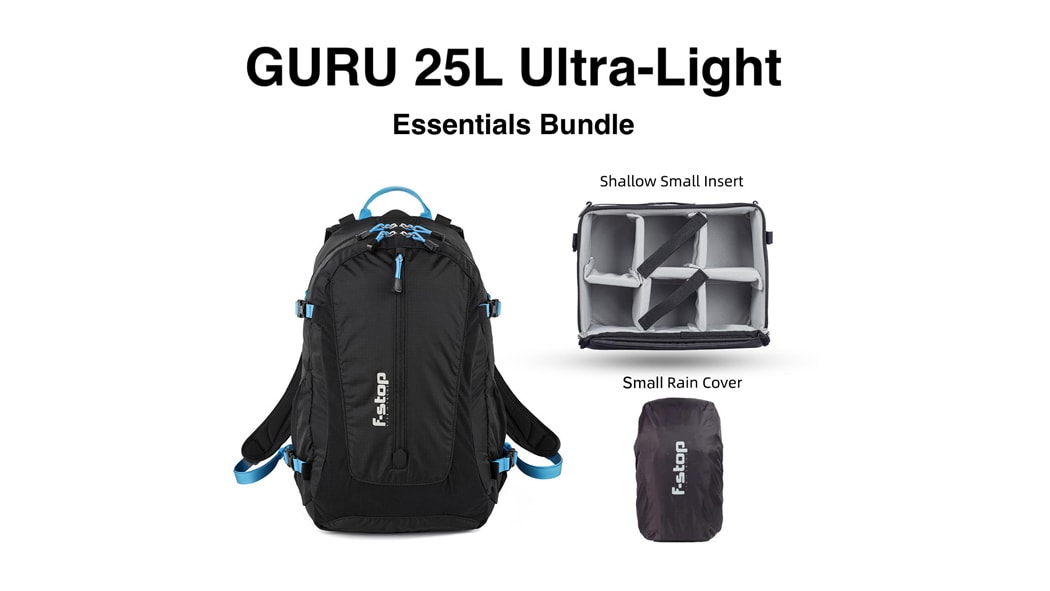 Guru 25L This is actually one of my most used bags as I use this bag for short light trips or for hiking where weight is a concern. I also use this bag a lot for my workshops where I keep all my spare Formatt Hitech filter kits for my clients (could be 5 complete kits in there). 
I also use the Guru as my secondary camera bag on a lot of photo shoots where I keep my spare camera and a few spare lenses in there with a spare speed light maybe also, so this bag may not be seen a lot but it is used a good bit. Now you might say why not bring a bigger bag with you and pack it all in there… Sometimes I do that but honestly my back doesn't thank me the following day when I do that, so I prefer to have only essentials in my main bag and have this secondary bag on site or in my car with backup gear in it.
The Guru 25L bag really is very light but it still carries a good bit of gear, this makes it the ideal day tripper size of bag for a small amount of gear.
The one thing I will say is if you are jamming a load of stuff in this bag it's not going to be as comfortable to wear as the bigger bags like the Ajna below.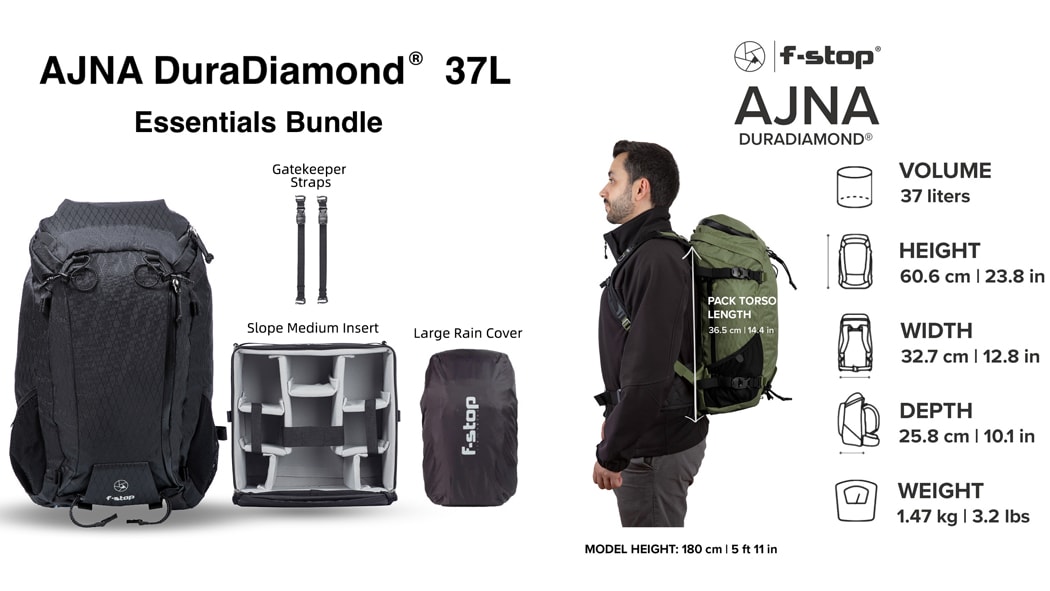 Ajna 37L The Ajna camera bag is my bag of choice 80% of the time. I love it's weight, size and carrying capacity. If I am flying this is always my default camera bag, purely down to the fact that it looks a bit smaller than the Tilopa and in the Magma colour it doesn't scream out load that it's a slightly heavy camera bag filled to the top with gear 🙂
The result is I have never been asked to check it in, so it stays with me on the plane. Absolute worst case scenario is one day I will be asked to check it in and then I will simply pull out the ICU insert with all the lenses and cameras in and keep that with me on the plane while the bag goes in the hold. The peace of mind you get from having that option is fantanstic, it takes the stress out of flying with expensive camera gear.
For day to day use I love the size of the Ajna, which incidentally has more than enough space for 2 camera bodies and a few lenses as well as all the extra space in the massive amount of pockets and compartments that this bag has.
There always seems to be an endless supply of pockets and little mini pockets for cards, batteries and anything else you might need.
The large front pocket is where I keep my wet weather gear normally, the large side pockets are where I keep my cleaning cloths (I need loads of them for workshops), shower caps, tripod feet, lens wet wips, spare screwdrivers or two and gloves.
I loved the original Ajna 40L camera bag but I love thois new DuraDiamond version even more now. It's a gorgeous size of a bag and its beautifully made.
I can't reccomend this bag enough.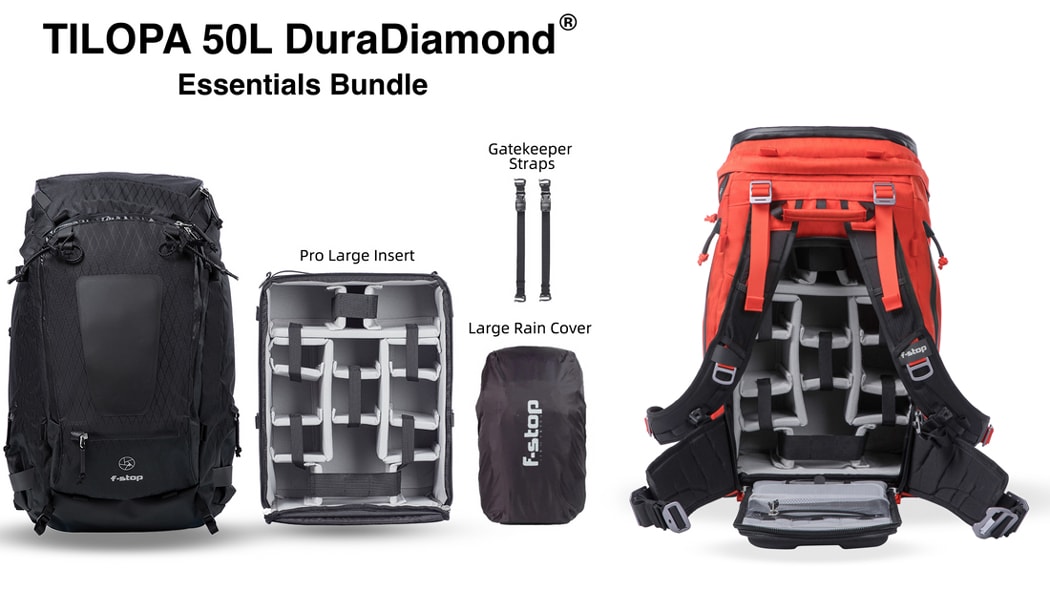 Tilopa 50L bag, the f-stop Tilopa bag has been the go to camera bag for most people now as it hits that sweet spot between size, weight carrying capacity and comfort just right. It was actually the first f-stop camera bag that I bought and I upgrade mine to the new DuraDiamond last year.
The versatility of this camera bag is breathtaking, from the endless amount of storage pockets and little compartments built into the bag to the material its out shell is made from, then you have the gate keeper straps that can tie your tripod onto your bag with, it can crazily be mounted on the front, left or right side of the bag in seconds and you can move it around easily by just unclipping those gate keeper straps and moving them to where you want to attach your tripod.
The Tilopa has been tried and tested down through the years by thousands of professional photographers and in the DuraDiamond version it just gets better again.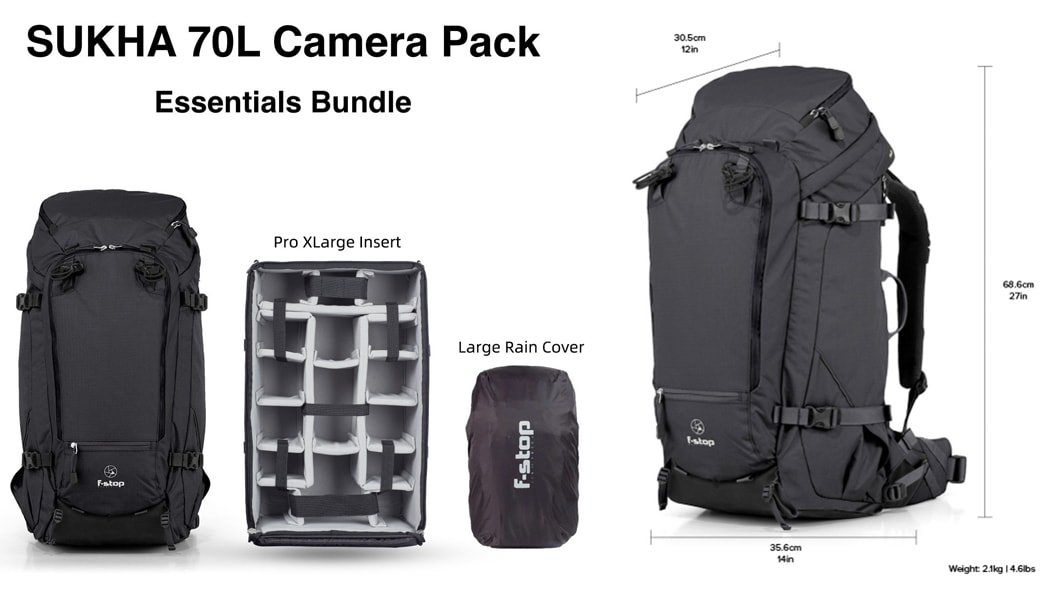 Sukha
or my monster bag as I like to call it. I use this if I really need to pack up a load of gear.
For example I had a commercial shoot on an island one day and rather than having two bags with me I put it all in the Sukha and even with some serious weight in the bag it was still fairly comfortable.
We were travelling to the island via a small ferry between the two cameras, several lenses, a gimbal, a drone and my matte box, tripods and several filters… It was very heavy but When I got on the boat I swear I could feel it sink a bit  🙂
I will be putting up a complete review of all these bags shortly if you are interested and I can also provide you with a 15% off discount code if you were on one of my 
photography workshops
 so fire me over an email and I will sort that out for you.
If you are going on one of my photography workshops then feel free do feel free to let me know and I will bring my selection with me if you want to try one of them out for the day.
See you out there,
Kieran.