Luminar Neo vs Luminar AI which one is right for you?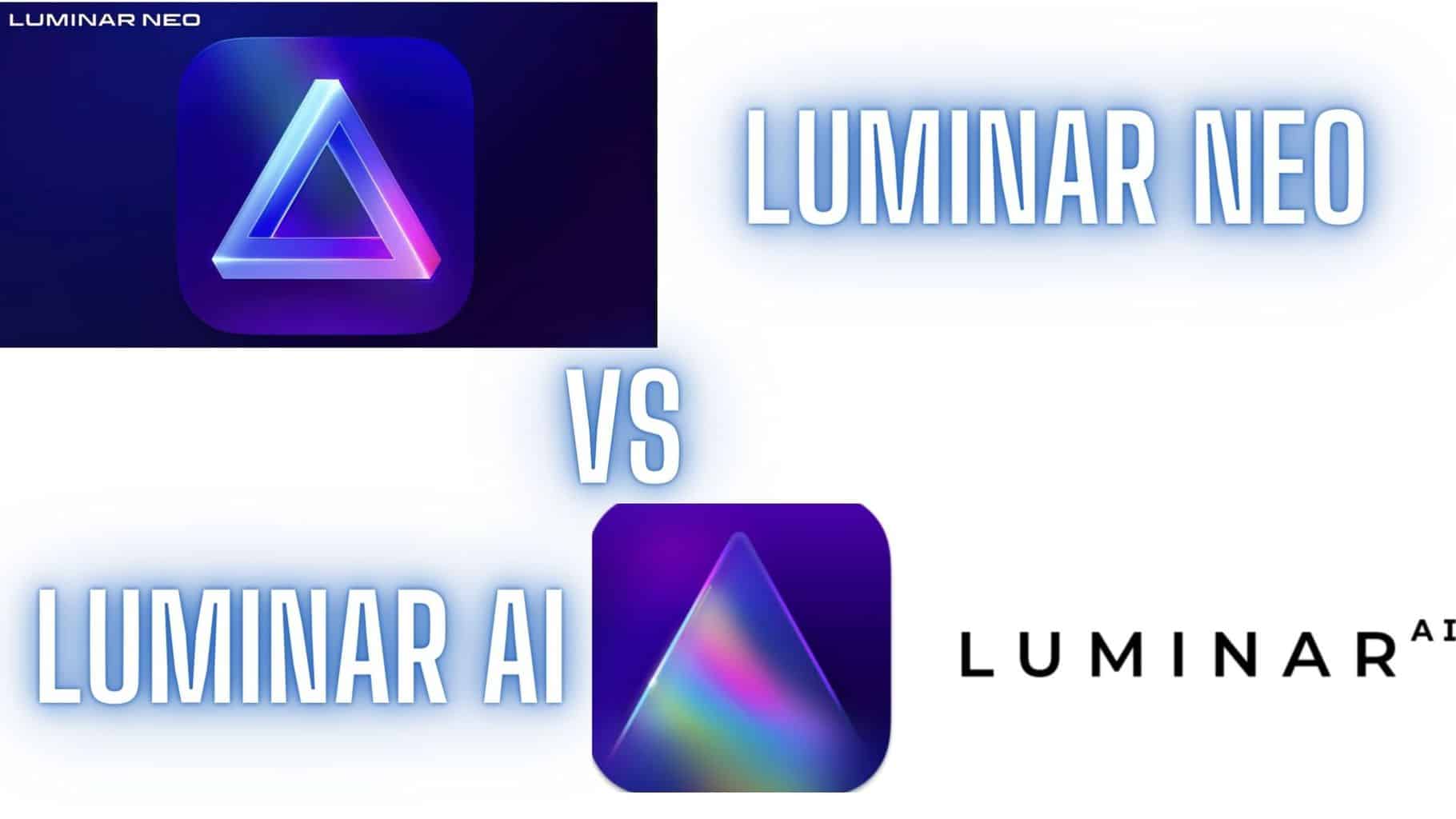 Luminar Neo vs Luminar AI.
What exactly is the difference between Luminar Neo vs Luminar AI? Well to answer that we need to look at both products separately first. So stick with me as I explain which one is right for you and why….
Don't forget to check out my 2 videos at the bottom of the page where I compare the speed on Luminar Neo vs Luminar AI and my full Luminar Neo video review is not there yet and apologies for the delay but I am working on it right now.
Bedfore we get to the software I am delighted to say theat the nice people over at Skylum software have given me a discount code HAYES10 which can be used on Both Luminar Neo and Luminar AI right now to save you $10, €10 or £10.- on their software. See my Luminar special offer section just below to find out more.
Luminar AI explained quickly.
Luminar AI is as we all know is a Photograph Editing suite which in Skylums own words was designed to simplify editing a photograph in as few steps as possibly hence saving us time and making editing a lot easier for most people. The AI features of Luminar AI made it very easy to use and with features like Sky replacement and Portrait Bokeh AI it's incredibly simple to do complex tasks. My full Luminar AI review here
Luminar Neo explained quickly.
Luminar Neo is a more complex image editor that has all the features of Luminar AI and more.
You will be able to add and edit layers as well as several other processing options to be added soon. So Luminar Neo is every bit as good as Luminar AI and better with far more growth space for you and your editing possibilities. I get more into the exact differences in further down the page but if you would like to read my full Luminar Neo review then please click here or read on for a more in depth explanation of both bits of software.
Luminar Neo in depth
Luminar Neo is still slightly shrowded in mystery right now as all the features aren't active as of yet but what we do know is it's designed as an "Image" editing software according to Skylum rahter than as a fast photography editing application like Luminar AI. 
Layers and Masking are both in Luminar Neo as well as Relight AI, Automatic Dust Spot Removal (review here), Powerline Removal and background removal making Neo a far more complex bit of software than Luminar AI. 
Not only that, but it also has a new AI engine making it faster and smoother to use, I tested this in my video speed test review between the two at the end of the page and yes it is faster, so that's going to really help speedup your workflow. 
The one point I will raise here is that the addition of the new AI Engine is both amazing and a pain at the same time as this new AI engine means the catalogue from previous version of Luminar will not be compatible with Luminar Neo straight away… but Skylum are developing a Catalogue exporting or migration tool so you can migrate catalogues from Luminar 4 and Luminar AI smoothly.
The one big issue here is that Skylum is a Ukraine based company and as you no doubt are aware Russia invaded the Ukraine recently and as a result there is currently a war going on in Ukraine. 
Skylum also have several representatives based around Europe and they are working hard to continue to develop Luminar Neo. In fact they just released Luminar Neo update 1.02 so it might take them a small bit longer to release updates as they are currently reorganising their European software development team.
On a side note if want to support Ukraine and it's people during this war or Invasion from Russia then buying Luminar Neo or Luminar AI from Skylum will help a bit. 
Luminar AI in depth
Luminar AI as I mentioned above is a full photography editing suite that not only covers all the basics but it does a lot more also including fast sky replacements with Sky AI, Enhance AI automatically edits your image with one click and you can also use templates to create the look you want in seconds and adjust the effect with the template slider as let's face it sometimes you only want a slight edit to the image so you can quickly adjust the ffect with the slider. All this means you can power through images quickly and then you have the other features like… Portrait Bokeh AI, Face AI, Body AI and the list goes on.
Luminar Neo as a plugin
If you use Luminar as a plugin like I do then it's only good news for you as you won't be using the Luminar catalogue feature. The app works well with Lightroom and Photoshop just as Luminar AI did so no change there.
So Neo is going to be more complex, faster, have a load more features and will also see Layers and masking make a welcome return. The previous sentence explains exactly the difference between Luminar Neo vs Luminar AI. The next question is…
What's happening to Luminar AI now?
Well, not much really, it's still being sold today. Skylum have said Luminar AI is "Feature complete" in other words all the features are there so there probably won't be a new feature added to the software. It will continue to get new camera support and updates for windows 11 etc… it is not an end of life product like Luminar 4 is I am told and it is still an awesome photo editor.
Luminar Neo vs Luminar AI Pricing 
To get the latest and best prices for both Luminar Neo and Luminar AI then click here for the latest pricing and check out the special offers section below and use my Luminar AI discount code to save a nice bit of money.
I use a few different photography editing apps including…
Topaz Labs plugins including (click on the name for the review) Sharpen AI, DeNoise AI, Gigapixel AI and Video Enhance AI as well as a 15% off Discount code for their products here.
ON1 including ON1 Photo Raw 2022, ON1 Resize AI 2022, ON1 NoNoise AI 2022 and check out my ON1 Promo code here for 20% off. 
Conclusion and which one is right for you?
Skylum are seeing the question of Luminar Neo vs Luminar AI as the wrong question, it's more of which one suits you rather than one of them it could actually be both and I could really see myself using both going forward. 
The same way as I use Photoshop and Lightroom but for different things.
The one word of caution I will say to anyone buying photography editing software is don't think just because you buy something now it's going to stay valid for 2 or 3 years, those days are gone and software moves on at a fast pace. 
Now in saying all that Once you buy Luminar AI you own it and can use it for as long as you want there is no time limit on it.
Finally I am going to add what Skylum have said about Luminar Neo below. 
When was Luminar Neo launched?
Luminar Neo was launched on the 17th of February 2022. You can see the full history of the Skylum product launches below.
The original Luminar's release date was on the 17th of November 2016

Luminar 2018 release date was in late 2017

Luminar 3 release date was on the 18th of December 2018

Luminar 4 release date was on the 18th of November 2019

Luminar AI release date was the 15th of December 2020.

There was an earlier Luminar AI release date for early bird subscribers but the main Luminar AI release date was the 15th of December.

Luminar Neo release date was on the 17th of February 2022.
I have three separate videos below so far on Luminar Neo. 
The first one is about Luminar Neo's processing speed compared to Luminar AI. 
The second one is on the user interface in Luminar Neo and the features included. 
The third video is on my review of the first technical build of Luminar Neo and the three features in it. 
My full Luminar Neo video is coming soon and I will be adding it here. 
Please feel free to check out my other Photography editing software reviews below.
See you out there, 
Kieran.