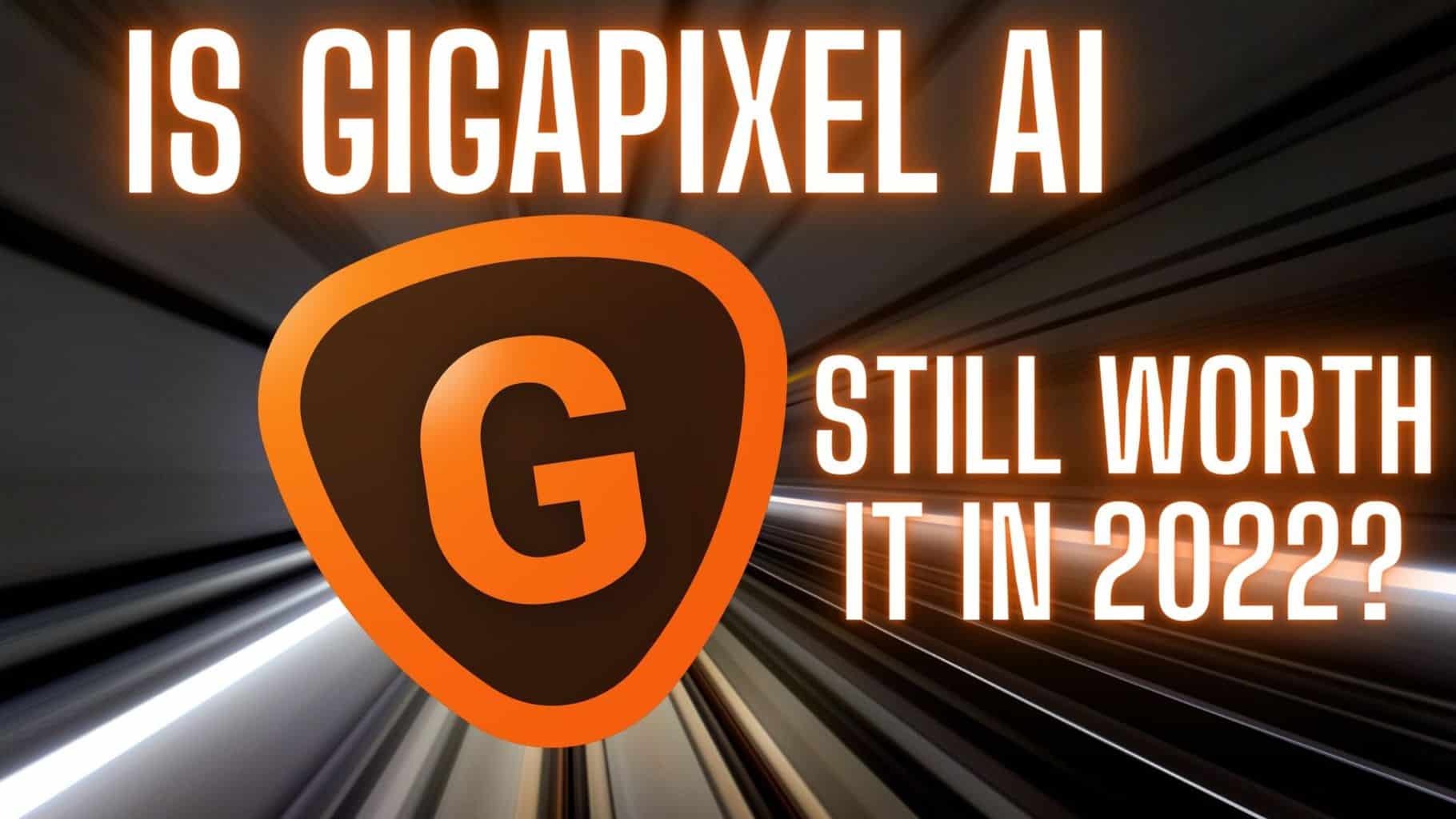 Welcome to my Topaz Labs Gigapixel AI review and is it still worth it in 2022?
Gigapixel AI Price
One of the most important things about any photography software is its price and before I start this Gigapixel AI review we should have a look at that… Gigapixel AI is normally $99.- but from time to time there are great  special offer on it, the other good news is the nice people at Topaz Labs gave me a Gigapixel AI promo code which gives you an extra 15% off even on special offers so do check that out below. You can also try it for yourself with the  .
If you use my Topaz Labs Promo code you get an additional 15% off and I get a slight commission too, for every sale made I have committed to pay for a tree to be planted to help keep this planet beautiful. It's my way of giving back to this beautiful world and helping Mother Nature.
Topaz Gigapixel AI Review
I have my Gigapixel AI review broken into a few different sections and I also have my Gigapixel AI review video below which I highly recommend you watch as it's the best way to understand this software, a picture is worth a thousand words as the saying goes.
I am completely blown away by this software for a number of different reasons and it has truly put a smile on my face a number of times already. There were so many old low res images I had that just weren't good enough to print and now they suddenly are thanks to the black magic that's performed in Gigapixel AI
As you can probably already tell I am more than sold on this software and to think I wasn't using it a year ago is just crazy to me now.
My Gigapixel AI Review on YouTube.
Gigapixel AI in a nutshell.
My Gigapixel AI review video hits the nail on the head on how good this software really is but to put it all in words I suppose I have to share this example with you.
In my review video I talk about an old favourite shot of mine that was taken on my Nikon D70S which you may or may not know was Nikon's first Pro grade DSLR camera and it had a whopping 6MP sensor (yes, hard to believe isn't it). Now 6MP is not that bad but and even though I took the shot ad at a focal length of 300mm I still had to crop in a good bit as the horse was standing ontop of sand dunes with the sun lighting up the clouds behind him. There were seconds to take the shot so I quickly took it before he moved. There was no way to get closer in time it truly was one of those spur of the moment shots and I just had to take it. 
So a 6MP shot heavily cropped left me with a 3MP file which let's face it was never going to print well above A4
I personally always wanted a good A2 or A3 print but I knew in my heart it wasn't possible… Then here comes Gigapixel AI you absolute beauty.
I Gigapixeled (if that's even a word) that lone horse shot and now I can finally print it in A2 with results I am going to be more than happy with. So thank you Topaz Labs for giving me this image and literally transforming some of my work.
So that's exactly what Gigapixel AI is for me it a little miracle that just shouldn't work but it does… 
Who is Gigapixel AI for?
Well it's for everyone really, do I really mean everyone? Yes, I do, let's break it into two groups first, Professional Photographers and hobbyist photographers.
Now before everyone starts shouting hey why two groups and we can't all be divided into these groups, then yes I know that but it's more the grade or resolution of the equipment I am talking about. Pro equipment these days has generally plenty of resolution while hobbyists might be shooting with lower resolution gear (not always the case I know).
As a professional photographer I am fortunate enough to have the latest pro-grade gear with me at all times but I have a lot of older files that just wouldn't print in large sizes and Gigapixel AI has solved that issue for me. Now, those of you saying it's only for older shots both would and wouldn't be right as I also used it on several drone shots which were taken on both my older Phantom 3 pro and my Mavic 2 Pro which still struggles to print in larger formats. So for drone users this is an awesome bit of software especially if you need to crop the image a bit.
You can also find yourself shooting and suddenly something special happens that you happen to see out of the corner of your eye but you have the wrong lens on your camera!!! So you have to crop in heavily to frame your subject correctly a bit like my horse shot for example again if I had a 24-70mm lens on my camera today and had to take that shot I would have had to crop it in a lot. Even though it's a 46mp camera my file size would still be fairly small so again Gigapixel AI comes to the rescue.
Hobbyist often find themselves shooting with lower resolution sensors and shorter focal length lenses (not always of course I know that) so again cropping and Gigapixeling (now I am really just making up words) your photo will work well again.
So it really is very usable for all photographers out there.
Is Gigapixel AI as good as using an original high resolution photograph?
Now that is a very good question and honestly if it was it would mean the end of high resolution cameras as why would you want one then…
What I will say is before I did this gigapixel AI review I would have never thought you could recover shots like this. It is incredibly impressive how the software makes detail out of practically no detail, that alone has shocked me and to those people that say it's just sharpening your photographs then I would say explain the last part of my video then.
I edited those files for the first time as I recorded the video and I was without doubt speechless at more than one stage. There are digital artifacts when you zoom in a lot and yes it's not perfect but it is amazing how it does it at all. Gigapixel AI really is an impressive bit of software and as part of the image quality bundle it's a steal.
My Gigapixel AI review conclusion
This version of Gigapixel AI has really blown me away and I would personally gladly pay the minimal price they are asking for it if only to be able to use it for 2 weeks to enlarge all my images and recover some more amazing detail in my photographs.
Again I encourage everyone to try it for themselves and don't just take my word for it. See how you get on and do your own Gigapixel AI review in your own time with your own images and see if it proves to be as value for you as it is for me.
So go check out the 
 and let me know what you think of it. It's easy to download and no credit card details are required for the free trial.
Don't forget the Gigapixel AI Promo code below to save you 15% and it also works on any special offer available at the time. Available all around the world 
.
There is $100.- off the 
 right now which includes Sharpen AI, DeNoise AI and of course Gigapixel AI.   and don't forget my Promo code for 15% off the image quality bundle also.
 See you out there, 
 Kieran. 
For the sake of transparency I have to say Topaz Labs did provide the software to me but that has not changed my opinion one bit. Iwas not paid for this review I originally tried out an earlier version of Gigapixel and yes it made a slight difference but I didn't honestly think it was worth talking about and didn't write a review of it or post a video as I was unsure how much value it would honestly offer people. There are also affiliate links in this blog post, these links earn me a commission if you decide to purchase a product via them but it doesn't cost you anything and this commission helps me write posts like this and also post videos of photography products. Kieran Hayes Landscape Photography Ireland Topaz Labs Gigapixel AI Review 9th of May 2021 https://www.landscapephotographyireland.com/topaz-labs/gigapixel-ai 5.0 39 15%