DxO PhotoLab 6 Review Demo and is this the new lightroom killer?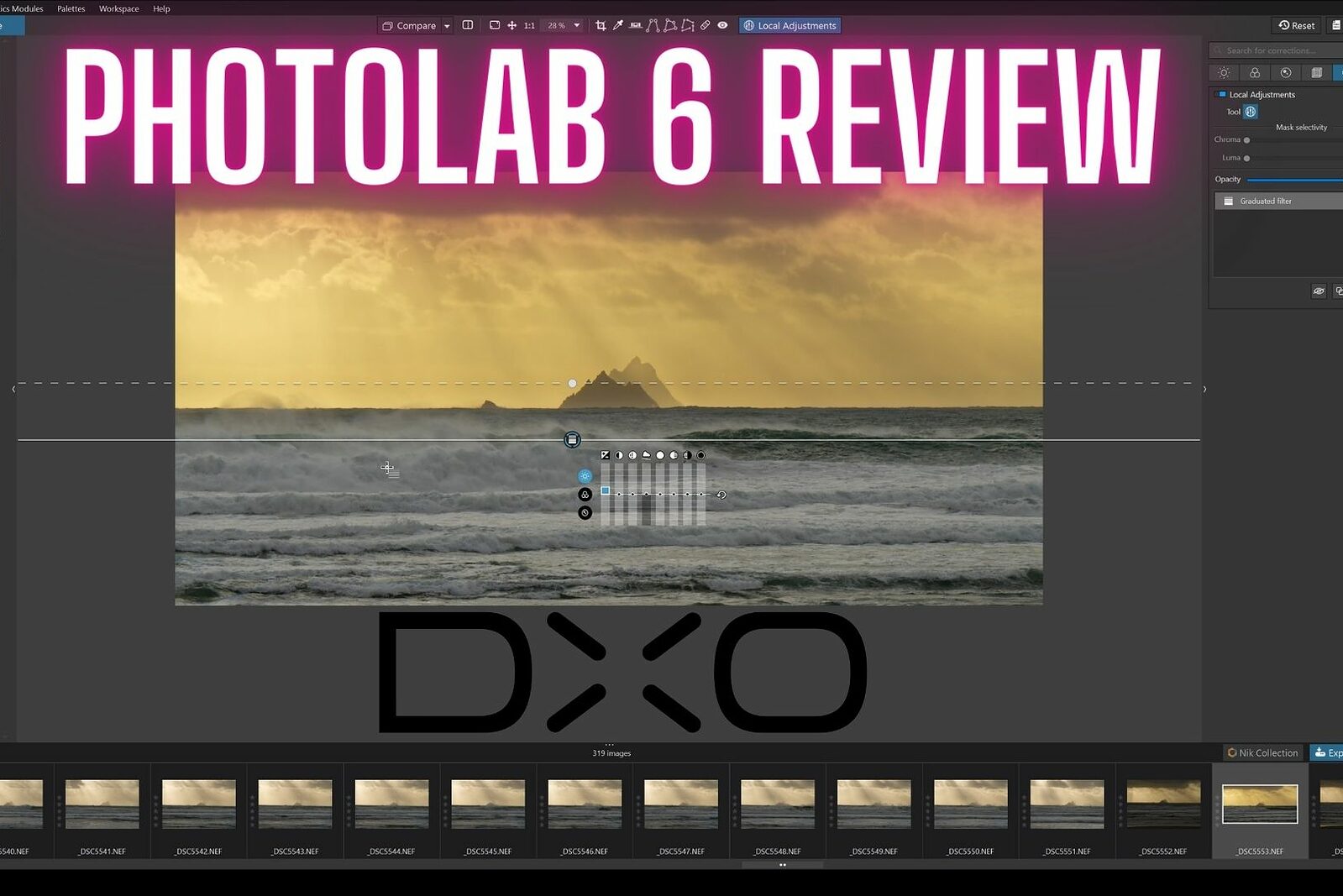 My in-depth DxO PhotoLab 6 Review.
Welcome to my in-depth DxO PhotoLab 6 review and tutorial, I will be updating this blog post on an ongoing basis as my experience with this new software develop even more.
First off I have to say PhotoLab 6 is a great bit of editing software, from the very first moment I used it just seemed so intuitive and easy to use. It also has some really nice AI features builtin to help you process your images even faster.
I am loving the camera profiles and the colour rendered I am getting from PhotoLab 6, I have found recently that the Lightroom camera matching profiles didn't give me great results (always seemed to be slightly off for some weird reason) so that's a huge plus for DxO already.
In just five minutes I went from being a novice to knowing my way around PhotoLab 6 perfectly and found myself flying through edits also.
After a week of using it I have to say it has now become second nature to me and has gelled in beautifully to my workflow. The first thing we need to look at is price I suppose.
DxO PhotoLab 6 Price.
There are some amazing DxO PhotoLab 6 Black Friday Deals on right Now here on the DxO website with up to 50% off right now.
So right now is exactly the right time to be get your own copy or even better get your PhotoLab 6 free 30 day trial here so you can try before you buy with no credit card details needed.
In my video PhotoLab 6 review below you can see exactly how it works and don't forget to subscribe to get updates and of course my soon to be released in-depth video review.
DxO PhotoLab 6  Release Date
The DxO PhotoLab 6 Release Date was the 5th of October 2022. It follows on from PhotoLab 5 which was released on the 20th of October 2021 so we can see this software is getting the now customary yearly updates as well as minor bug fixes and updates during the year too of ocurse.
Deep Prime XD Noise Reduction.
Chances are you have already heard a lot of people raving about DxO Deep Prime XD and for very good reason too as it's an exceptional noise reduction software solution and is built into the PhotoLab 6 Elite version.
Deep Prime has already made a great name for itself for being one of the best noise reduction applications out there but Deep Prime XD has gone one step further and blows DeNoise AI out of the water with the results you can easily get from it.
I will be putting a full Deep prime XD Review video very soon so keep an eye out for that one.
Soft Proofing
New to Photo Lab 6 is soft proofing so you can simulate printing results on your screen so if you are like me and print your images yourself this is going to be incredibly handy for you. Again more coming on this feature in the review update coming soon.
As I mentioned above I will be constantly updating this review over the next week when I get a bit of free time so until then please have a look at the video above to get a serious feel for this software.
See you out there,
Kieran.