Upscale AI Review Just how good is this new Luminar Neo Extension?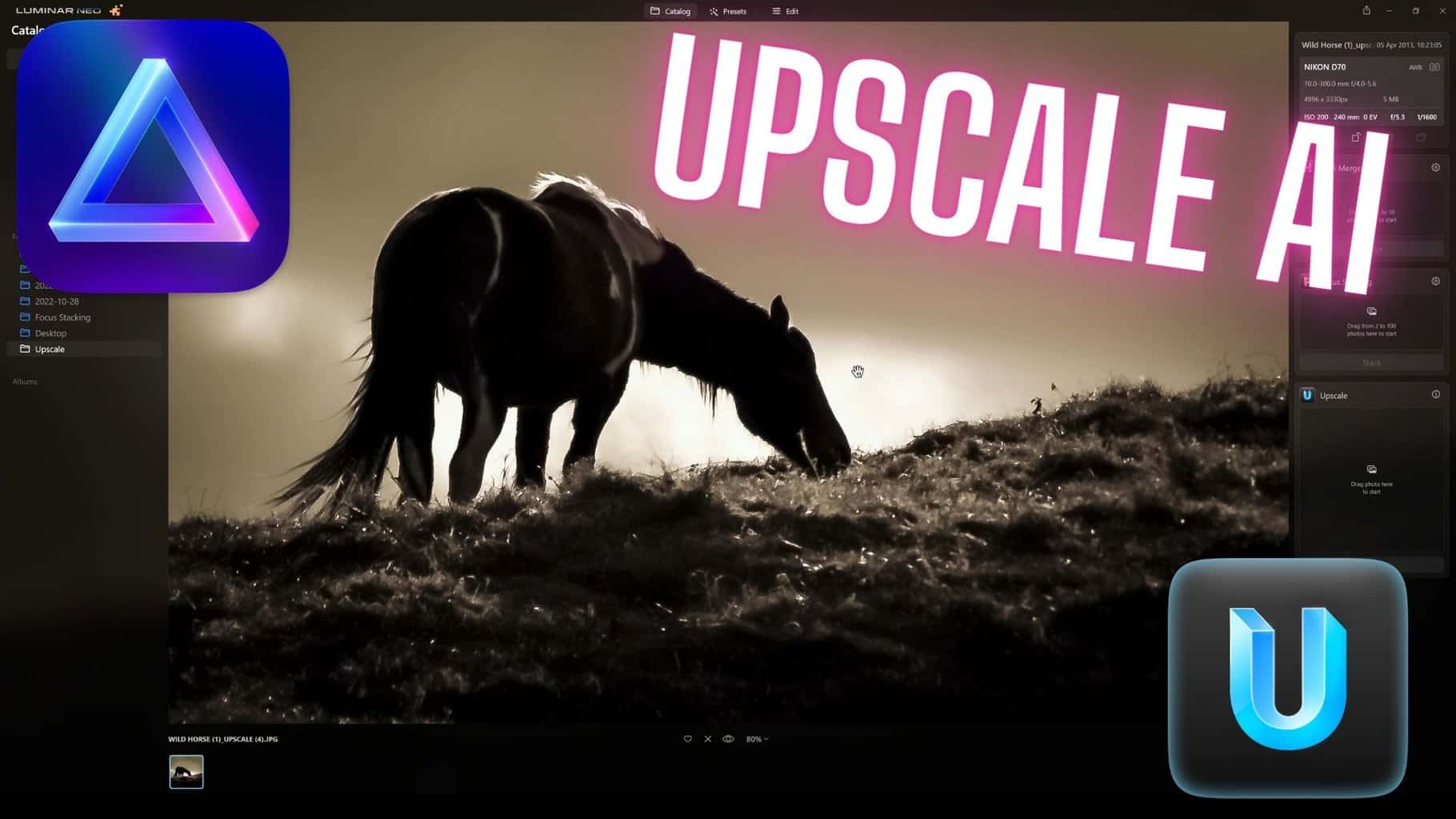 Upscale AI Review, Price and release date of the new Luminar Neo Extension.
Welcome to my Upscale AI Review where we look at how to use Upscale AI, it's Price, the release date good and of course how good this image enlarging software really is…
Check out my Video review further down the page to see Upscale AI in action.
What is Upscale AI?
Luminar Neo Upscale AI is an image enlarging software extension from Skylum for their Luminar Neo photography editing software. It's a life saver for older low resolution photographs, present day heavily cropped images or drone photographs also. Upscale AI breathes new life into these photographs and through its machine learning or AI it not only enlarges the photographs but also fills in the gaps and pulls extra details (out of thin air) out of your image to create incredibly life like high-resolution photographs. The main point the guru's over at Skylum want to stress here is that it is not inserting pieces from other images but actually making new pixel detail from what the AI sees and works out.
Upscale AI Release Date.
The official Upscale AI Release Date is the 10th of November 2022, the copy I have in the video below is a pre-release or beta version so as of yet the user interface could still change a bit. Upscale AI has been released in tandem with AI Background Removal (review here) Focus Stacking and will also be joined by Supersharp AI.
Luminar Neo Upscale AI Price
The price of Upscale AI is currently a bit of a funny one as it is as of yet not available for individual purchase and you can only purchase it in the Luminar Neo Extension Pack Bundle which means you are getting all 7 extensions.
Once the final extensions have been released I have been told you will then be able to purchase any of the extensions individually if you want to.
The other point to note here is I have a Luminar Neo Discount code below which could very well save you a nice bit of money so please do feel free to use that.
Luminar Neo Discount code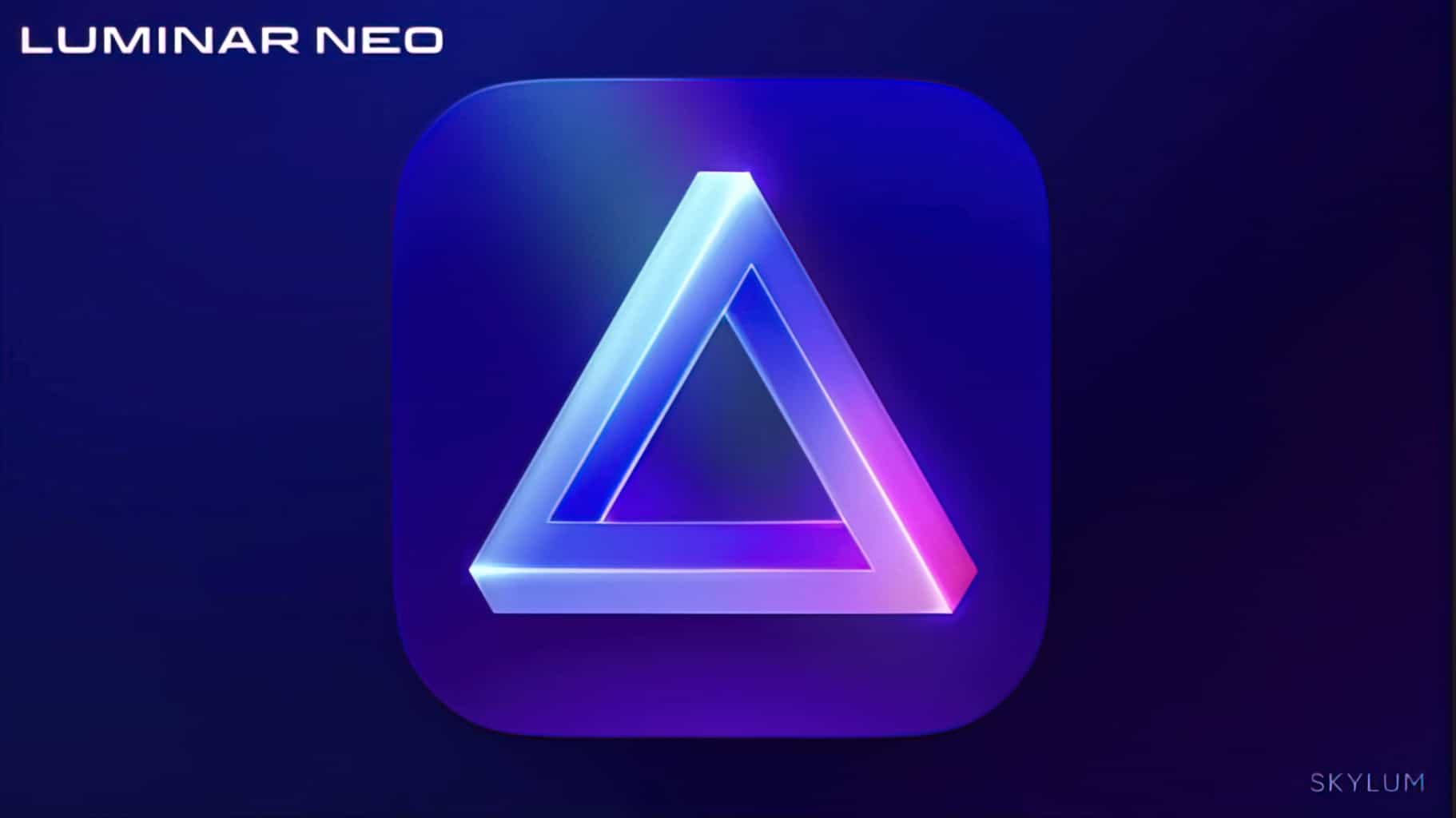 My Luminar Neo Discount Code and free special gift worth €25.- to get the special offer click the show code button and then copy the code and then go to get offer. This will take you to the Skylum website but before you purchase the product pretend to leave the page and you will get  a free gift included with your purchase....
More
Less
Who is Upscale AI for?
Upscale AI is ideal for nearly any photographer out there and yes even if you are shooting with an ultra high resolution sensor this could be exactly what you need…now that might seem a bit mad but if you are inclined to crop your images heavily or if you use a drone (generally lower resolution) then you will probably need to upscale your images. Also for those older photographs you took on those earlier lower res cameras this could be a saving grace for you.
How to use Upscale AI.
Upscale AI is incredibly easy to use all you have to do is go into your catalog and select the image you want to upscale, then drag it and drop it over into the Upscale AI Extension section on the right of the screen and the photograph will then be added to Upscale AI.
Next you simply select if you want to enlarge it by x2 (twice the size), x4 (four times the size) or x6 (six times the size).
Once you select the upscaling size it starts to work away on your image and after a few seconds it shows the finished image on screen upscaled in all its glory. This image has now been saved in a new Upscale folder on your computer.
That's it you're done unless you want to upscale it to another size again or work on another photograph.
Upscale AI Conclusion
In this Beta Review you can see the software works incredibly well and it really is a great asset to any photographers tool bag so it gets a good thumbs up from me. The only slight criticism I have is not about the software but the pricing system. I would have liked to have seen this available for purchase separately from the very start, other than that it works well and is great feature to have.
See you out there,
Kieran.