Hahnel Modus 600rt mki & mkii review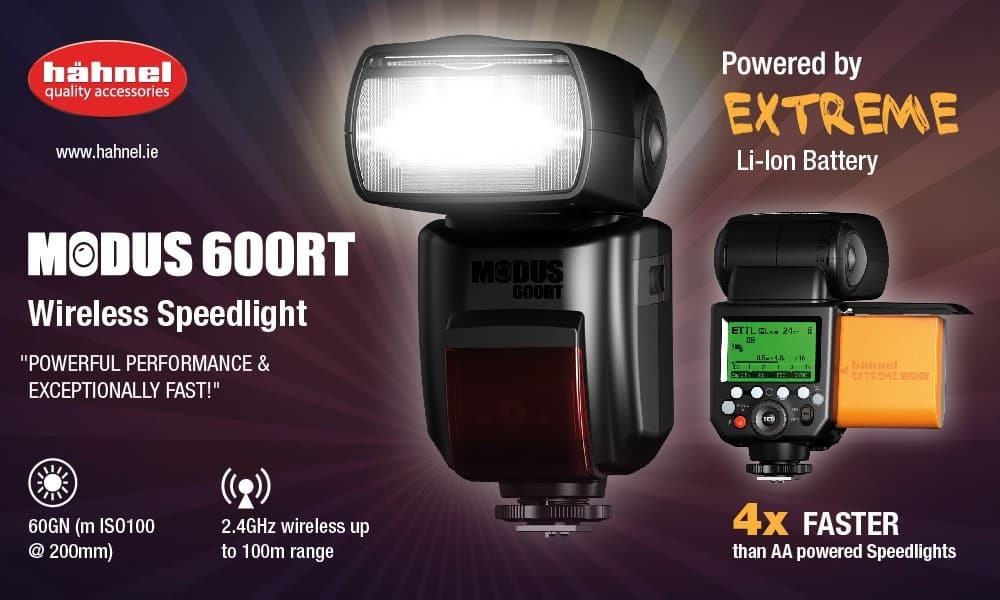 My Complete Hahnel Modus 600rt mki & mkii review
This is a real-world review of the Hahnel Modus 600rt, I purchased this Hahnel flash myself and haven't received any gifts or payments etc… for writing this impartial review.
So this is my quick Hahnel Modus 600RT review of the pro kit speedlights. This review also applies to Mark i and mark ii as I own both kits.
I have to say I was expecting this system to be very lightweight and poorly built considering the price and the specifications.
I have been very pleasantly surprised with this kit and this Hahnel Modus 600rt review shares everything I like and dislike about this system. For me the change over from my Nikon flashguns in feel has been minimal. The change over as regards how they work for you has been simply breathtaking. I am more than in love with these Hahnel speedlights.
I had one concern (well actually a few) with this Hahnel flash gun system.
Would the head just flip over when I am using a diffusion panel for both on and off-camera flash, in other words, was it strong enough to support a diffusion panel?
I use a large Rogue flash bender with matching diffusion panel to soften the light from my flashguns when shooting on the fly.
Anyone that has used one knows there is a small bit of weight in these units and they catch the wind quite well also.
So far I haven't had an issue with the head falling over due to the additional weight which is a real relief.
Don't forget to Subscribe to my YouTube channel to get my tips and tricks videos, upcoming tech tips and behind the scenes videos.
What's in the box.
2 x Hahnel Modus 600rt flash guns and the on-camera Viper TTL transmitter.
2 x high power lithium-ion batteries and a charger for same.
You can also buy the Speedlight on its own or with just a single Speedlight and the viper trigger.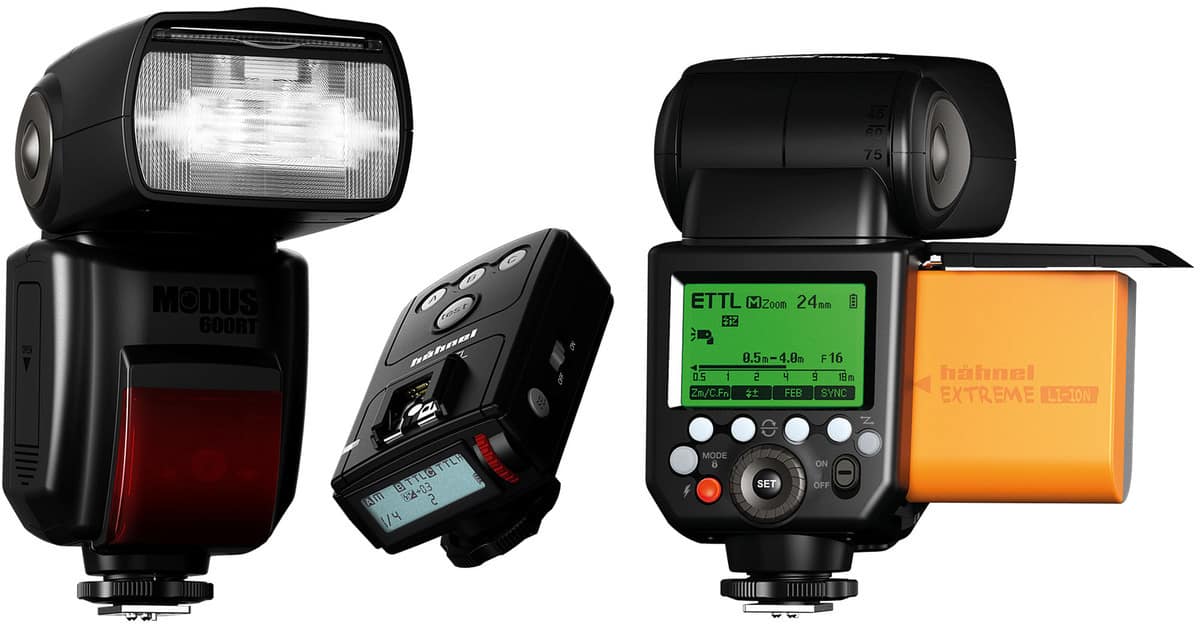 Why buy it?
You are probably looking at this system for one of two reasons. Output power or fast recycling times. For me it was a bit of both, the idea of fast recycling times and a single high capacity battery was the real seller. So with a guide number of 60, its bright and I do mean really bright. 
While I would say its too bright for bare bulb use facing straight at a subject (personal opinion, unless you don't mind temporarily blinding your subjects). This output power comes into its own when using the flashgun with a
diffuser or softbox
, the output power is needed then and comes close to studio mains powered lighting kits with the added advantage of being lightweight and highly portable. 
Again if you need a bit more power to try and overpower or combat daylight you can use two of them together. The other advantage of this high output power and fast recycling time is at lower power outputs there is practically no recycling time.
Recycling time.
Now, this is a funny one, quoted as having
1.5 seconds recycle
time at full power in the real world I have found that to be more like
2 seconds
. The point here is it's rare you would be using full power so what it all really means is at half and at a quarter power settings the recycle time is exceptionally quick. 
This is still incredibly good and with more than 500 full output flashes per battery, it's a real beast of a unit. Again shooting at half or quarter power outputs, the battery just keeps going and going. The real bonus is firing multiple bursts at anything from 1/16th power down. 
Ok, so for a project where we wanted to catch a person in motion across the space of 1.5 seconds,
I shot 11 frames in those 1.5 seconds with 11 flash outputs at 1/16th power
on a Nikon D850… This alone made the unit worth the money. 
So just to say that again
11 flash bursts at 1/16th power in 1.5 seconds
talk about insane recycling times.
Technical Bit
With a flash duration of 1/300th of a second up to 
1/20,000
 of a second depending on the output power of the Speedlight. You really have the power to freeze fast-moving objects at 1/16th power. Which for argument's sake will give you a good full-body exposure at nearly 3 metres at F5.6 (that's from a quick test I did). 
Spare batteries are readily available also from Hahnel so you can easily have backups on hand. The wireless functionality is great, no more additional receivers to put batteries in and carry around with you is fantastic. 
One slight word of warning in Manual mode you can't change the zoom on each Hahnel flash unit remotely. It has to be set manually on each flashgun. That is the only slight drawback in the units for me personally. Of course, you can always change the output power and swap from manual to TTL on the Viper transmitter. 
This will control the zoom and output power for you. Changing the output power is both fast and easy, just press the select button on the side and then select either group A, B or C to adjust and turn the wheel up or down to increase or decrease the power settings. That's it job done and your back to composing your subject. 
The transmitter has a range of 100m on 2.4ghz wireless and is powered by two AA batteries. You also have the option of using the optical control at up to 10m, I believe. The Flashguns have multiple user modes and although mine are usually just left in manual the TTL mode is also very effective. There is a repeat mode where you can program the Speedlight to fire at a specific frequency. 
This is very handy if you have your camera set up to take a 1-second exposure and your speed light is set at 4hz. The Hahnel flash will fire four flashes per second over the 1-second interval. Thus exposing your subject 4 times in the image. 
If the subject is moving it will give you multiple exposures of that person over the 1 second period. Having used these units a couple of hundred times now I have to say I am incredibly impressed.
Conclusion
If you are thinking about buying them then simply just stop thinking about it and go do it, this modus system is great. You can thank me later 🙂
I have also some nice discounts on the following products to save you a bit of money if you are interested?
If you have any questions then please feel free to ask me as I am only too happy to help.
See you out there,
Kieran.
Kieran Hayes Landscape Photography Ireland Hahnel Modus 600 rt Speedlight review Clonakilty Cork Ireland Kieran Hayes Photography5.0 39