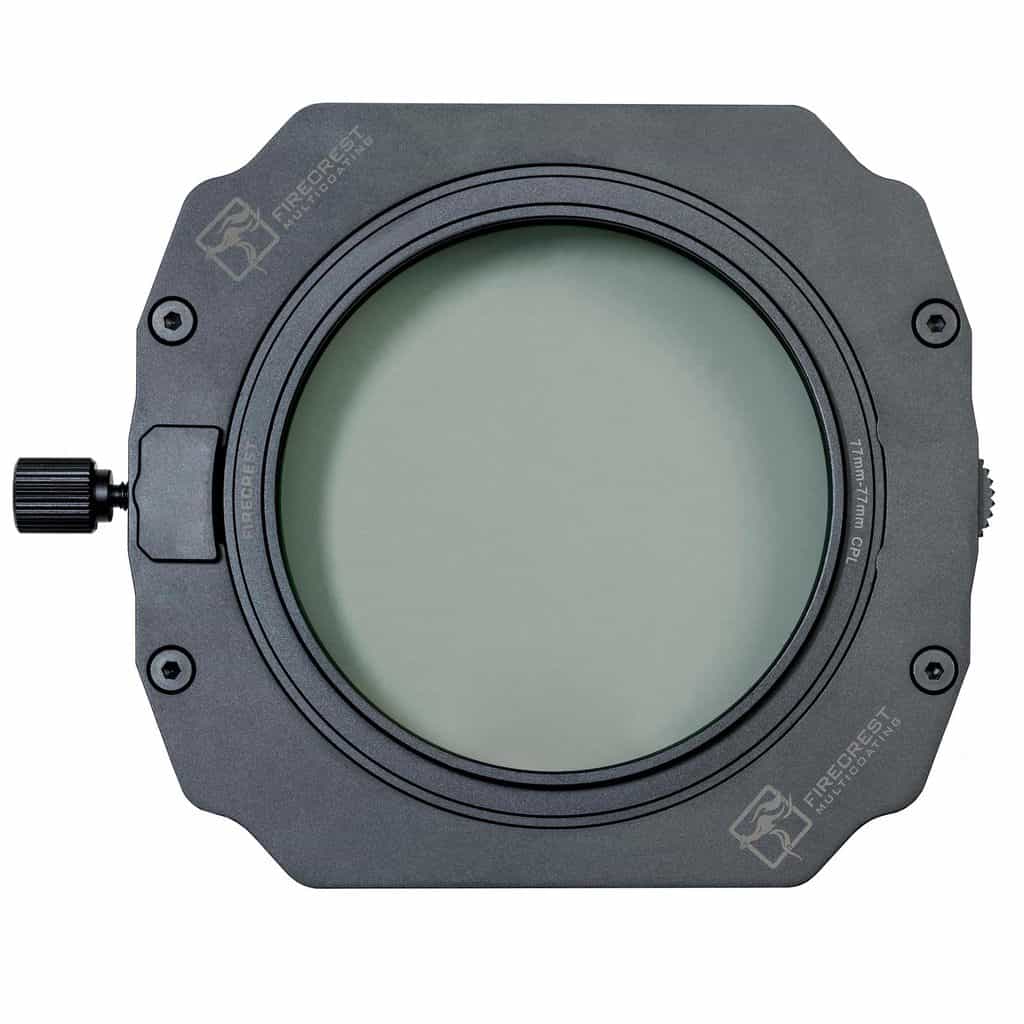 My in depth Formatt Hitech Firecrest 85mm filter holder review
This is the smaller brother to the amazing new Firecrest 100mm MKii filter holder, that's the filter holder I keep in my bag at all times.
This review is all about the beautiful Formatt Hitech Firecrest 85mm filter holder that shines through like a bright light in the world of only average smaller filter holders.
A few companies have gone for 75mm instead-but in my opinion 75mm is just a bit too small and that could prove to be a big mistake long term, you need 85mm to work properly on some of the Ultra Wide Angle (UWA) lenses coming out now for camera systems.
Would the Formatt Hitech Firecrest 85mm filter holder make it into my gear bag?
Well, the answer would be yes only for the fact it's too small for my camera lenses this 85mm filter holder is primarily designed for APS-C and Micro Four Thirds cameras (MFT). It works amazingly well for those systems and is light, well made and beautifully designed.
I currently use full-frame cameras for my photography so I need the larger Firecrest 100mm system instead.
If your camera's sensor is smaller than a full-frame sensor this is probably the perfect filter holder for you then.
Making the overall package lighter and more compact so it's great for those hikes, smaller camera bags and trips abroad where space is at a premium.
Before you skip out on this review don't forget to go to the bottom of the page where I have two great money-saving tips on buying this filter holder, yes, I said two and it will save you a nice bit of money trust me.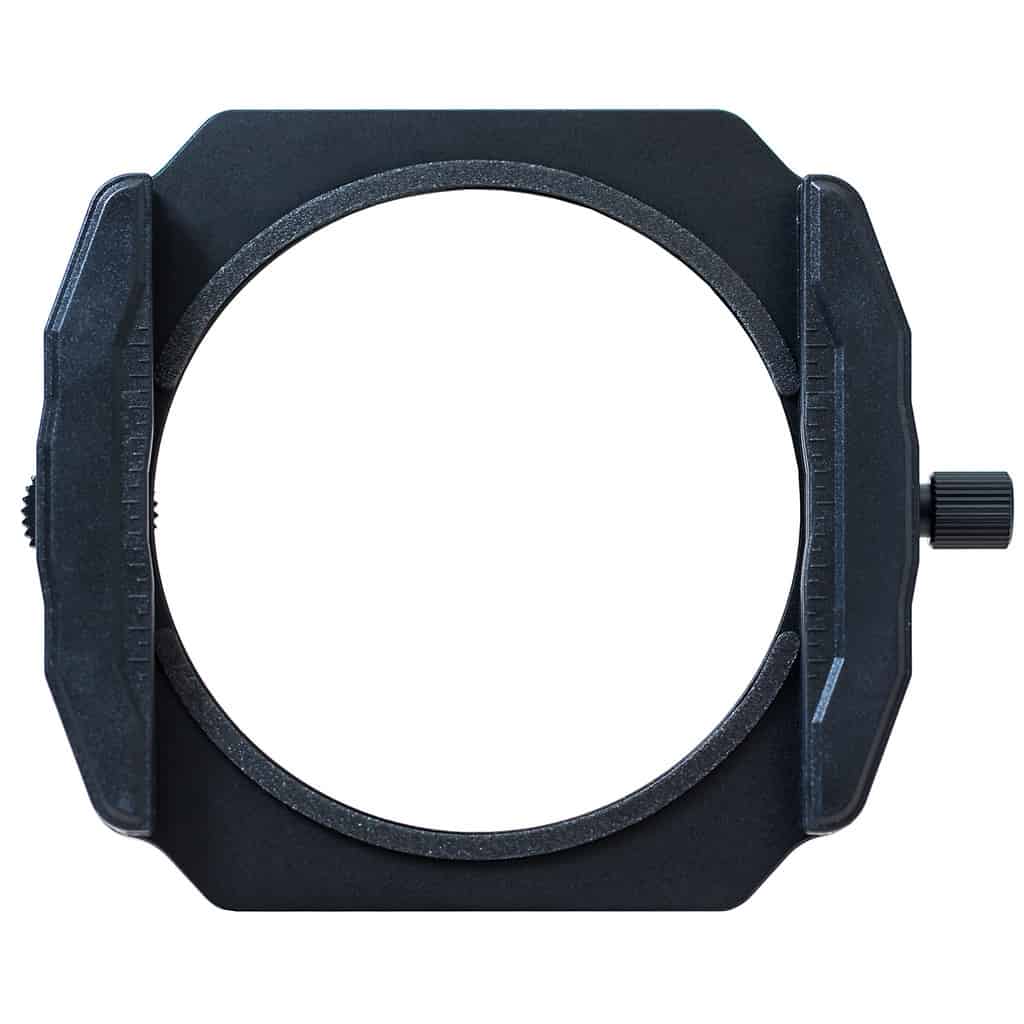 So what's in the filter kit?
1.- Formatt Hitech Firecrest 85mm filter holder.
1.- 77mm Circular Polariser77mm.
1.- Ring adaptor for the holder to fit on.
1.- 72-77mm step-up adaptor.
1.- 67-77mm step-up adaptor.
1.- 58-77mm step-up adaptor.
1.- Carrying pouch
First things first I should say I am currently a Photography Educator, Featured Artist and Brand Ambassador for Formatt Hitech. This is my honest review of this product though and if I were using an MFT or APS-C camera I wouldn't hesitate to buy one.
The positive in all this is I can offer you 10% off any of their products via my discount code HAYES10    simply apply the code at checkout on their website.
So if you are in the market for filters please feel free to use the discount code…
HAYES10
to get 10% off any of the Formatt Hitech products.
I get a slight commsison for sales made with my discount code or affiliate links but you also get 10% off so it really is a win win for everyone. This commission helps me to write content like this and source other discounts for you which can be found on my discount code page here.
Back to the 85mm review…
So using the Formatt Hitech Firecrest 85mm filter holder is very straight forward. Simply screw on the adaptor ring to your lens then pop the holder onto the adaptor ring and rotate the thumbscrew to tighten the holder onto the adaptor and you're done.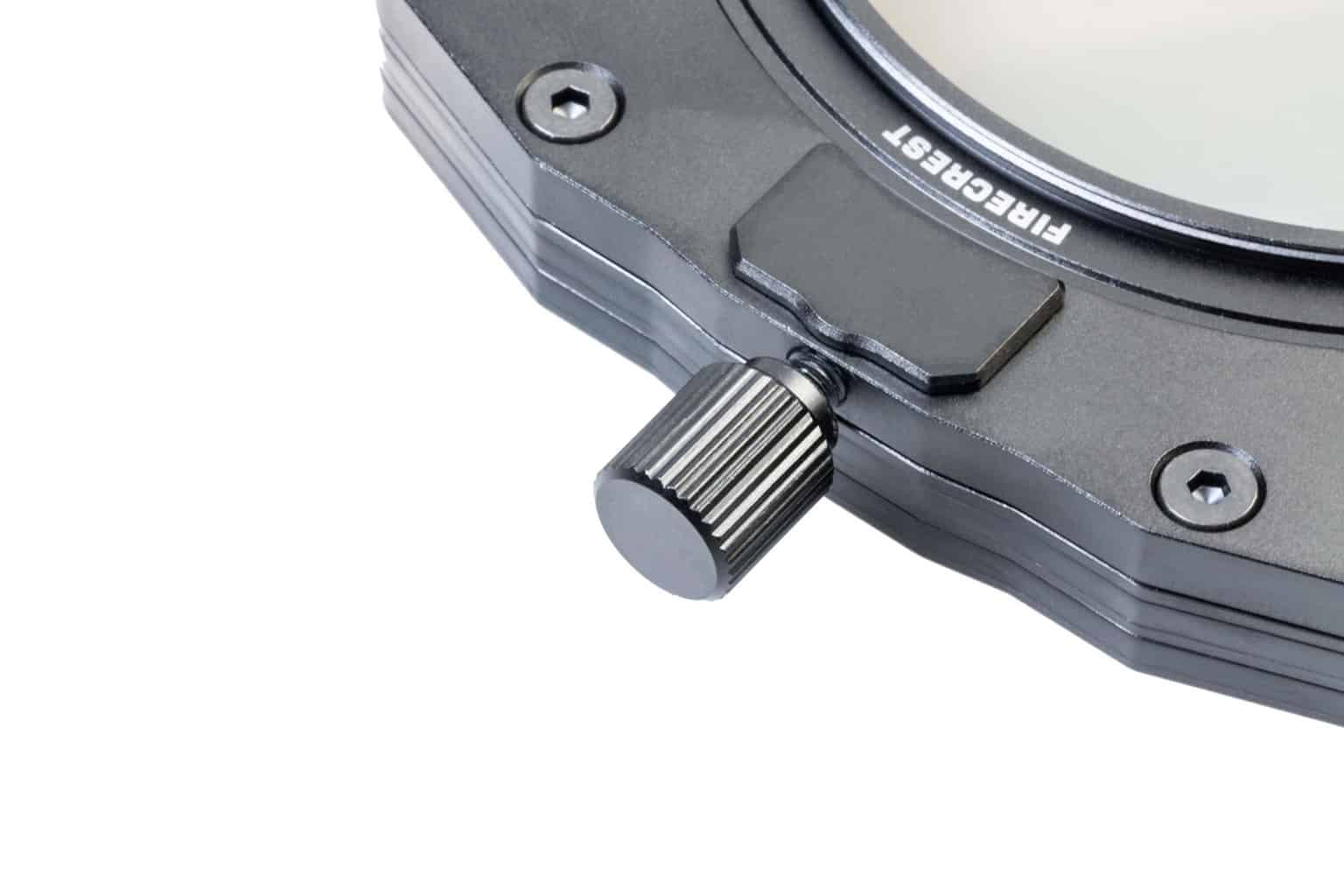 It only takes seconds to pop it on and off, so the ease of use is as straight forward as ever. All the time you are using this product it feels like a quality bit of kit and will surely withstand a bit of bashing around while still being only 110 grams in weight.
Formatt Hitech has informed me that the materials used in this holder have been chosen with two criteria in mind.
Firstly to be light-weight hence the Holder being made from aircraft anodised aluminium and the filter slots are made from a high-grade light-weight Nylon, incidentally, this Nylon can't scratch either glass or resin filters so that's a positive.
Secondly to be rugged and serve you for years to come. It's easy to design a light product but one that continues to work is a lot more difficult to produce.
Formatt Hitech has a great history of making beautiful filter holders now that last the test of time or more importantly the abuse of photographers 🙂
The other really big advantage of this filter holder is the built-in Circular Polariser that works beautifully and simply screws into the 77mm adaptor ring so it can be used with and without the filter holder attached.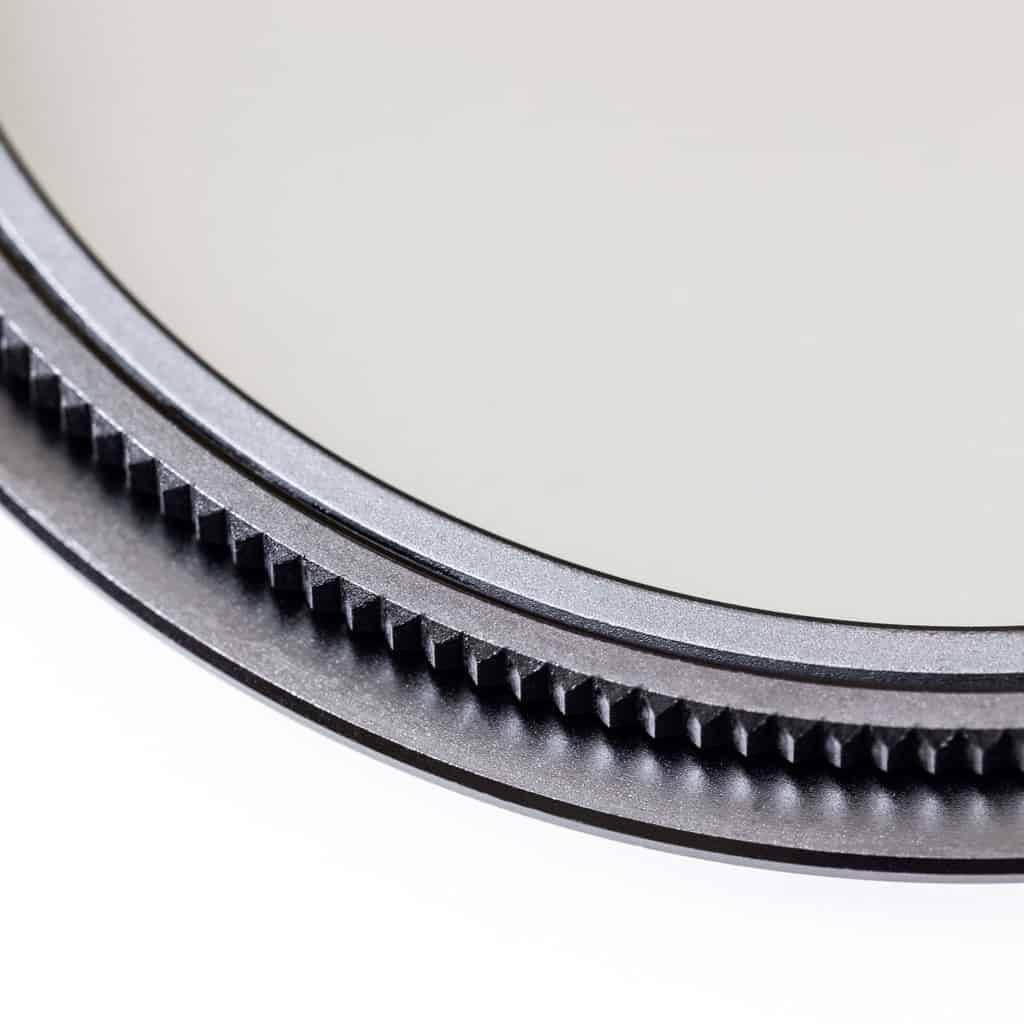 With the filter holder in place, you can rotate the CPL by turning the thumbwheel on the side of the holder and this rotates the CPL, isn't that very handy?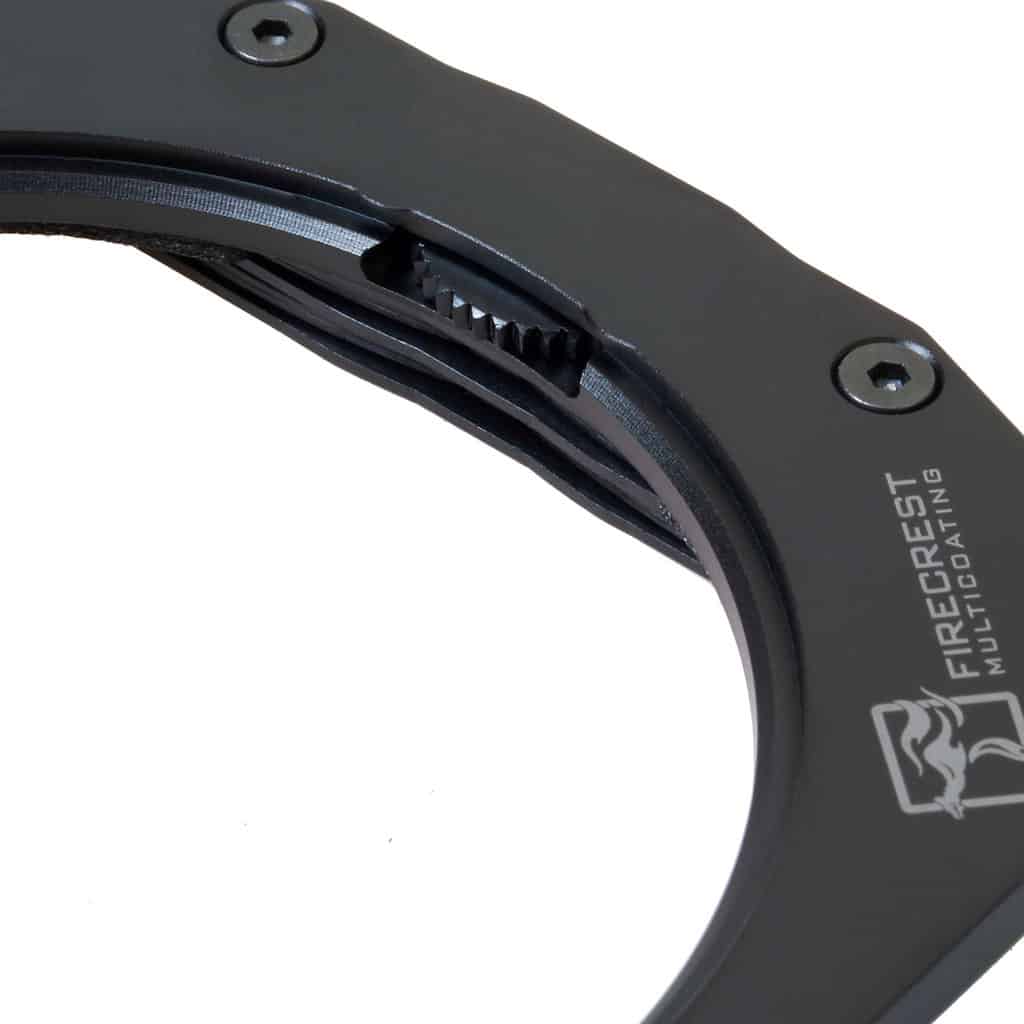 The filters slide into place snugly and with a nice bit of resistance making it all a very reassuring system to use. The other point I should add here is the availability of other adaptor thread sizes and their affordable pricing. Some manufacturers have cheaper holders on the way (LEE) but there is no CPL in the kit and the adaptor threads are expensive then too.
Formatt Hitech has a wide array of filters for the 85mm system all at great prices and the quality is second to none. A few manufacturers have now realised their mistake of going with smaller filters like LEE for example who recently dropping their sevens system to now move to 85mm. In fairness, the sevens system never really took off.
Nisi is still using a 75mm holder which again I think is just that bit too small. Given the now UWA lenses available for APS-C and MFT camera 75mm is going to bring you some limitations going forward.
Money-saving tips
Now you can just go buy the Formatt Hitech Firecrest 85mm filter holder kit on its own and save 10% with discount code    HAYES10    so it costs you only £107.10 Another great way of saving money is to buy one of the below kits.
85mm Seascape filter kit.
In the great Formatt Hitech 85mm Onyx seascape filter kit click here for my review of it, you get the following items in the kit Firecrest 85mm filter holder £119.00 6 stop ND filter £89.00 3 stop hard grad filter £99.00 3 stop soft grad filter £99.00 Total price of £406.00 This kit costs just £315.50 after you use the HAYES10 discount code So you save £90.50 The international Formatt Hitech website delivers worldwide apart for the USA, Canada and Mexico please check the Formatt Hitech Website here for the latest offers for these regions.
85mm starter kit
Buy the starter kit which includes the Firecrest 85mm filter holder kit…
1.- 6 stop Firecrest ND filter and 1.- 3 stop Firecrest graduated filter and all for £250.- now take 10% off that and for just £225.- it's a complete bargain for the filter holder kit and two great filters.
I highly recommend this kit for anyone starting out.
Before you buy check here for the latest discount code as Formatt Hitech run extra special offers from time to time.
Conclusion
So, yes as you may have guessed it the review is incredibly positive with the main plus points being a real quality product at a great price that's built to last and also has a polarising filter in the kit.
As I said above the starter kit with the discount code applied is a seriously good offer and saves you a packet. So that's a big go buy it from me and enjoy every second of it.
I tested this 85mm filter holder on a Panasonic MFT camera for 2 days and it worked absolutely beautifully for me.
I also have a review of its bigger brother here Firecrest 100mm MKii Filter Holder Review
I have two great blog posts you may be very interested in… one on Long Exposure photography and another on Seascape photography where I share numerous how-to tips and tricks.
If you are new to Neutral Density filters I also have a few very practical informative blog posts below.
What exactly are Neutral Density filters?
What Neutral Density filter do I need?
Do I need Circular or Square ND filters?
See you out there,
Kieran.