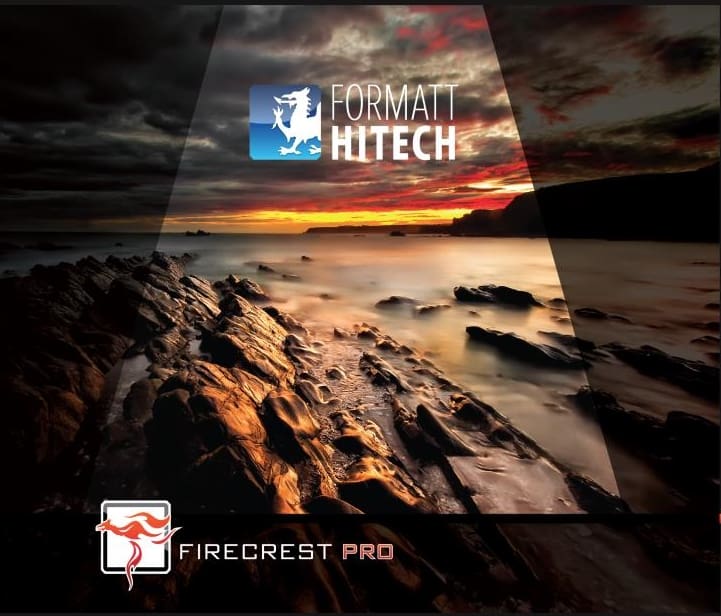 Hello and welcome to my review of the Firecrest Pro filter range.
After playing with these filters for a long time now I can safely say they are at least 3 reasons why you should buy these Firecrest Pro filters.
1.- They are completely colour neutral (see the photographs below for proof of that).
2.- Durability.
3.- Sharpness.
I have two great money-saving tips on the Firecrest Pro filters. These tips can easily save you over £100.- simply go to the bottom of this review to find out more.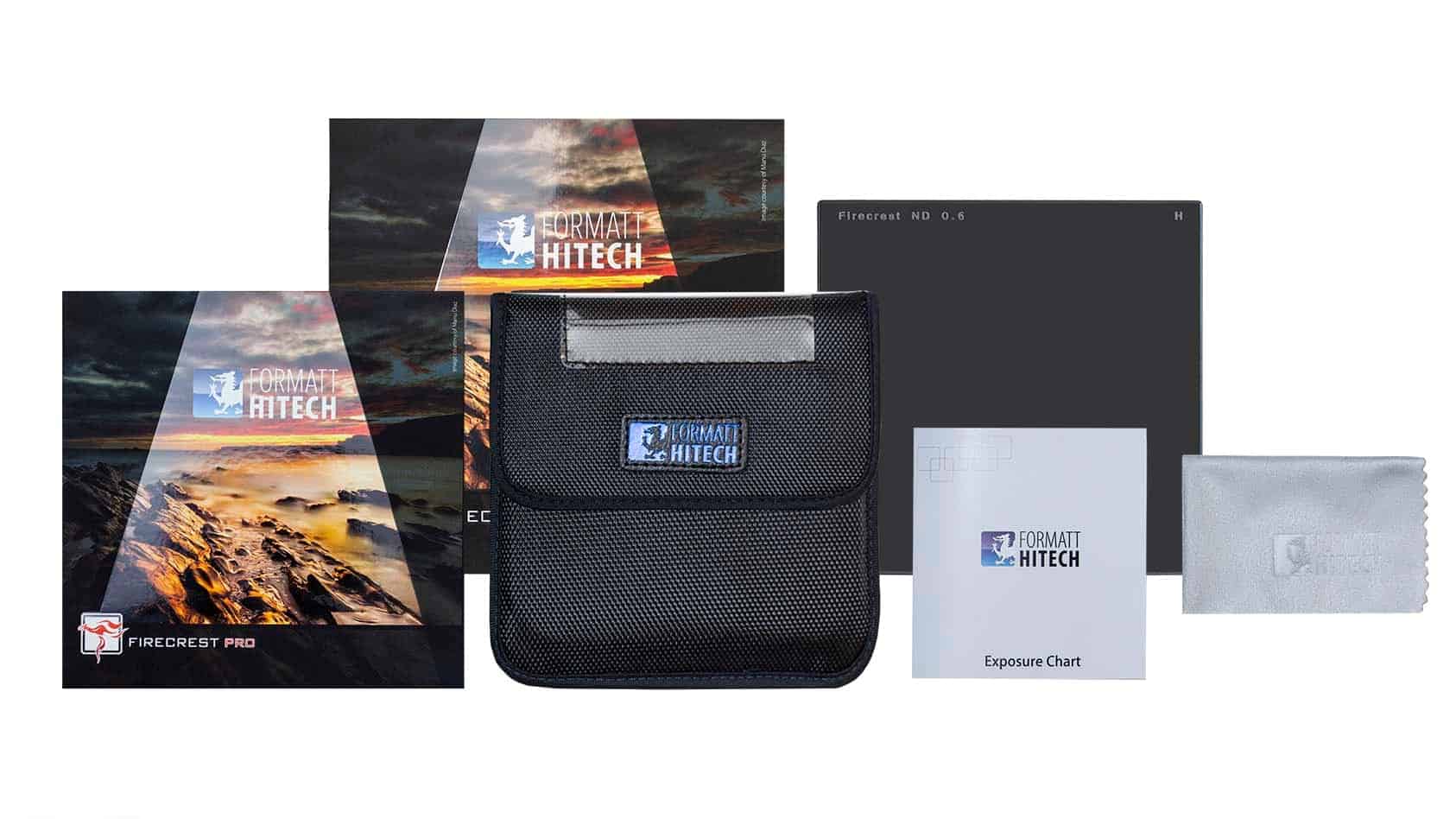 Formatt Hitech Firecrest Pro Filter Review Conclusion.
Unusually I am going to give you my conclusion before I even start this review.
If you're considering buying these filters then just do it. It's as simple as that.
They are incredible value for money and they leave my old Lee and Nisi filters looking very bad indeed, they are even a good bit better than my old Firecrest filters.
The Firecrest Pro range of filters is, without doubt, the best-kept photography secret in the world right now.
At the very bottom of this page, there is a video of my review and unboxing of the filters.
Colour neutrality 
These Firecrest Pro filters are completely colour neutral, so let's have a look at the raw unedited images below and let them do all the talking. The two raw unedited photographs below were shot only 8 seconds apart. One with a Firecrest Pro filter and one without.
Why not try before you buy on my Photography Workshops in Ireland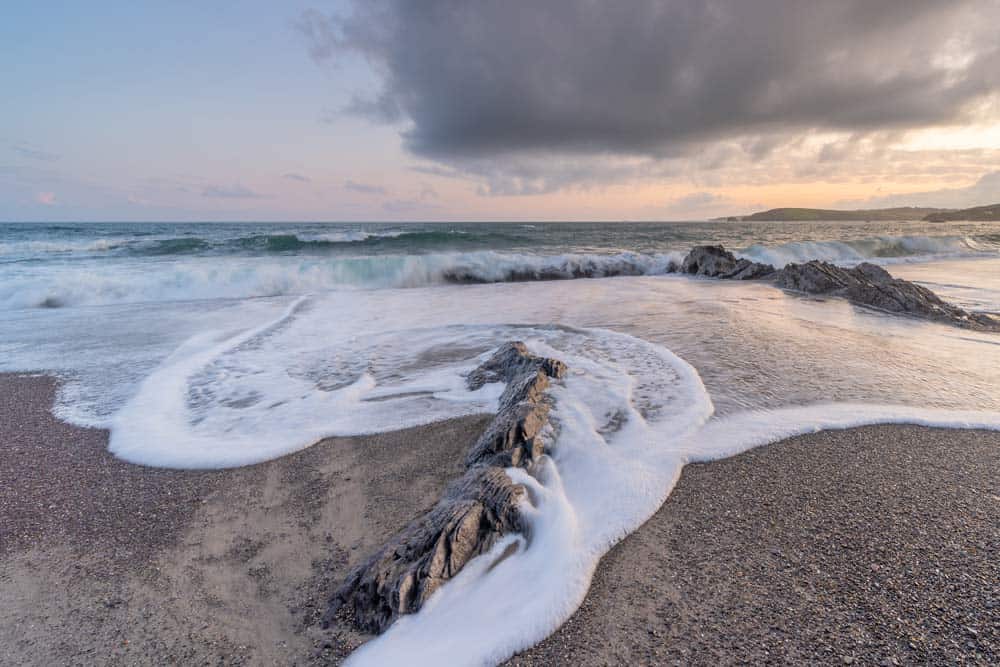 No Filter fitted in the above shot.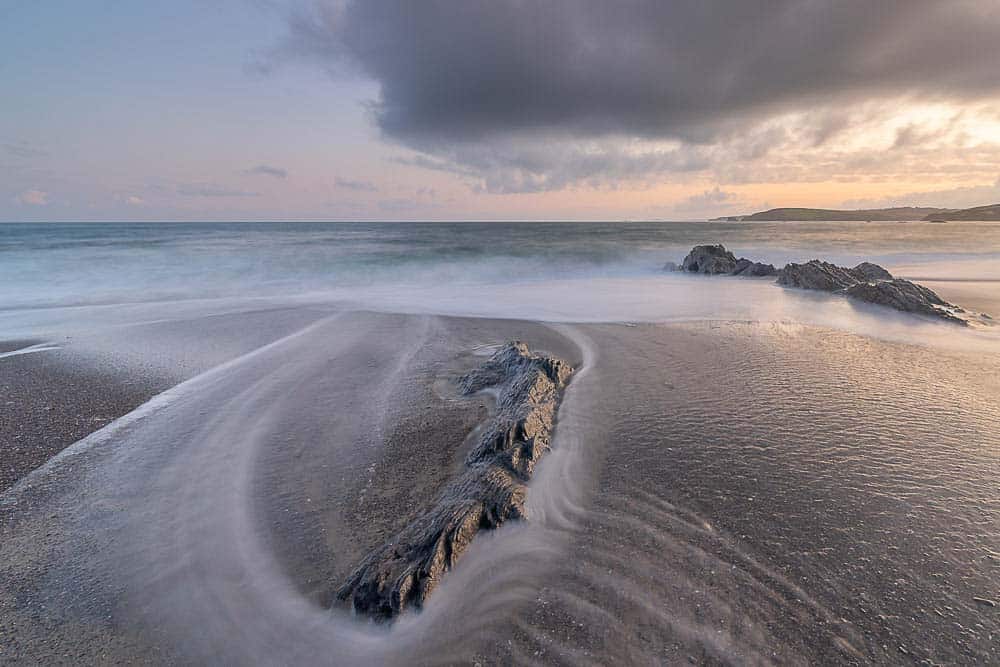 6 stop Firecrest Pro ND Filter fitted in the above shot. With regard to colour neutrality, I think you will agree there is absolutely no difference between the two raw shots. One with a 6 stop Firecrest Pro filter and one bare lens. So for colour neutrality, these are every bit as good as the Ultra filters which are without a doubt the best filters I have ever tested!!! There in a new set of filters on the market now too the Formatt Hitech Onyx filters you can read my group review of the Onyx vs pro vs ultra filters here.
Btw you can read my review of the 
Ultra Filters Here
. The two raw unedited shots below were taken with and without a 10 stop Firecrest Pro filter using the same camera and lens, one-shot is 1/30th of a second and the other 30 seconds with the filter.
No filter fitted in the above shot.
10 stop Firecrest Pro ND Filter fitted in the above shot.
The above photographs are completely unedited with identical settings apart from the shutter speed… They were purely taken to highlight the Firecrest Pro's colour neutrality.
So I think we can all agree these filters are completely neutral, yes technically any filter puts a tiny colour cast on your image but seriously just look at the above… I firmly believe I can completely live with that micro tolerance as I can't even see it.
Durability
Ok, all filters are made the same right?
Well, that's wrong.
The Firecrest Pro range of filters is actually two sheets of the finest Schott Superwhite optical glass sandwiched together. The filters are manufactured using a rare earth metal coating which is applied directly onto the polished glass using their advanced multi-coating technology. The coating is sandwiched in between two sheets of Schott superwhite optical glass thus making the coating scratch proof.
Did you know Nearly all other filters are sheets of glass with a coating on the outside of the glass!
This coating can be scratched and this then destroys your filter, some filters are made of hardened glass saying they are drop-proof. Yes, you can maybe get away with dropping them and they may not break or shatter but the fall will scratch the coating instead rendering them useless. Also, did you know that hardened glass is not optical grade!!! The standard coated filters are considerably cheaper to produce than the firecrest pro filters and although less durable for budget-minded beginners they do have a market.
Speaking of quality and durability there is a reason why a lot of Movie studios use Firecrest filters on their professional equipment and trust it to yield the best results possible.
So why two sheets of glass?
Well, that's simple, as I said above it makes the ND coating scratch proof. How clever is that?
The added bonus to this manufacturing process is that because there are two sheets of glass it makes them a small bit more drop-proof then a standard sheet of glass, they still don't bounce though 🙂
At the time of writing this, I still have and use my very first Firecrest Graduated filter that is now 6 years old. I have never damaged a Firecrest filter and they are all still perfect. Think I just put loads of bad luck on myself there now 🙂
Sharpness
Again what the hell is all that about?
I genuinely didn't think I would see much of a difference between the Firecrest Pro and standard filters.
Surprising after the first test shot I couldn't believe it.
Even on the back of the camera, they looked tack sharp.
Why, how and lastly take my money already…
Before I get into that have a look at the shots below. I will pop them up in high resolution also at a later date.
The Firecrest Pro's are not only groundbreaking but sharp as a tack also, with no colour cast.
So what's in the box?
So on first inspection, the filters come with a really nice filter case which seems to have a plastic sub-structure to it making it very rigid and ideal for busy camera bags, during my review I was very rough with the filters while they were in the case and they comfortably put up with a lot of abuse.
The case has a nice magnetic catch on it and a soft suede effect inside lining which will help protect your precious filters. They also provide an exposure chart and a filter cleaning cloth with each filter.
Now that is a really nice touch
The below photograph was shot with a 6 stop Firecrest Pro filter and a 3 stop Firecrest Pro graduated filter on a Nikon D850 with a 16-35mm F4 lens at 16mm. This is the raw unedited shot. This photograph was never intended to be posted anywhere I just took it while trying out the filters but the results speak for themselves.
The second shot is the processed shot.
Which needed a few tiny little tweaks in Lightroom to bring it back to the way I saw it. Now I have to say I am not sure which version I prefer more. Considering this was shot in Raw and is unedited is just staggering. Even looking at the sharpness and detail in the shot, it's just incredible.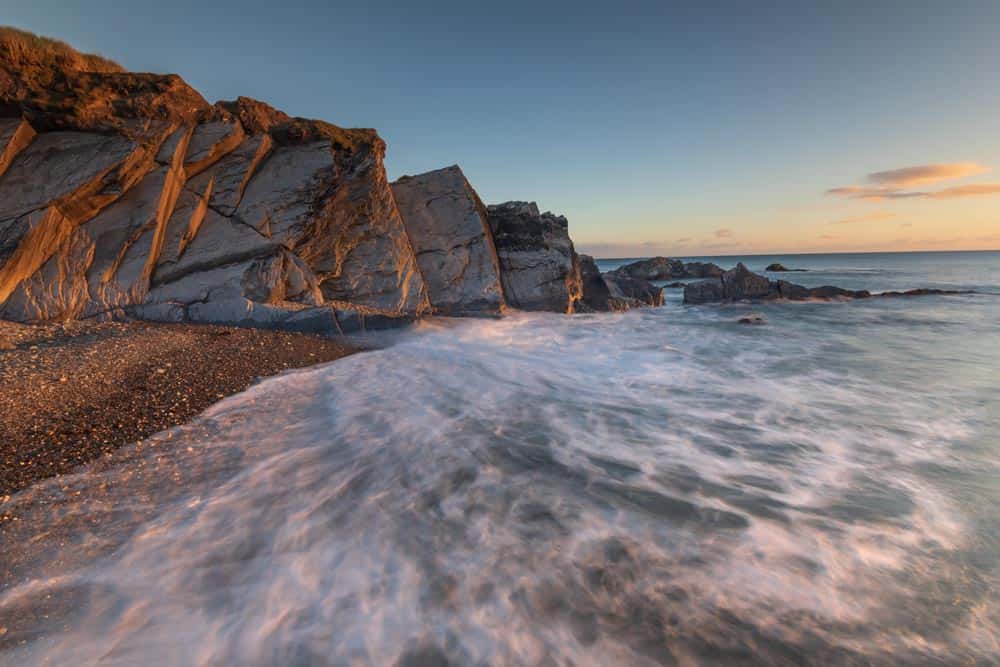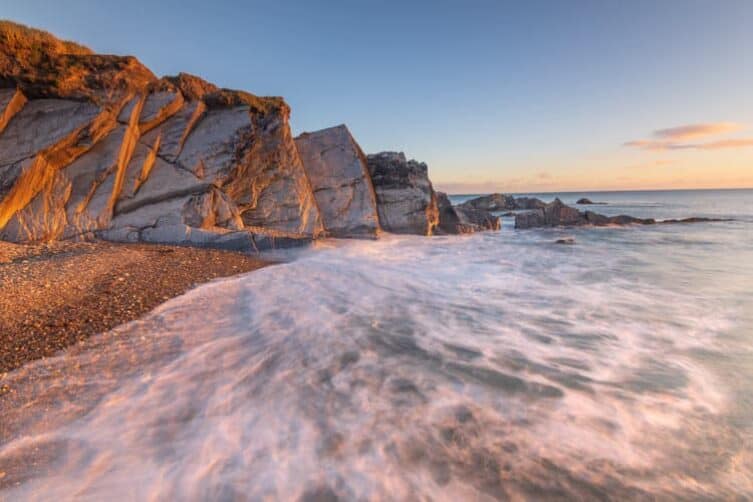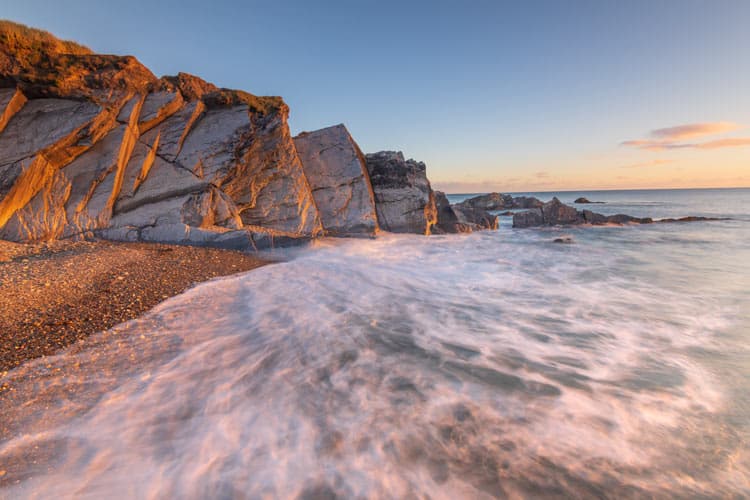 So are they better than the standard Firecrest filters?
Yes, to keep it short they are clearly sharper and more colour neutral.
How do they compare with the Ultras?
That is the real question and something that isn't obvious at first. The Ultra filters are better on longer focal lengths and are optically perfect but in all honesty the Firecrest Pro are exceptionally good and on anything below 50mm I couldn't see any difference between them.
So after using these filters for a long time now I have to say they are stunning and a really good upgrade from the standard Firecrest range of filters.
I would highly recommend them to clients really feel they are without doubt the best value for money filters available.
Now as I mentioned earlier don't forget to read my money saving tips below which could save you a nice bit of money on these filters.
Money saving tips.
I have two tips for you here… firstly use discount code HAYES10 to get 10% off and secondly buy a signature artist kit.
Ok, it might seem a bit obvious to buy a filter kit but you would be surprised how many people buy filters separately.
Lets take the Elia Locardi filter kit for example if you were to buy all the pieces separately would cost you £490.88 + £5.00 shipping £495.88
If you use the two tips above you buy this kit for only £364.49
That is a staggering £131.39 saving and yes that is available worldwide and that is the price delivered to your door.
This is the reason why I advise clients to buy signature artist kits. The money savings are huge.
I have a list of the kits available below and my review of them and whats in the kit also.
Elia Locardi Signature Artist filter kit
Colby Brown signature edition landscape filter kit
Patrick Di Fruscia 100mm Pro essentials filter kit
You can find the latest offers on my Formatt Hitech discount code page here
My recommended Formatt Hitech starter filter kit is the Elia Locardi Firecrest Pro kit click here for my review and of it, this kit is exceptional value for money.
Thank you for taking the time to read this review and I hope it helped to save you a bit of money also.
See you out there,
Kieran.
My in Depth Formatt Hitech Firecrest Pro ND Filter Review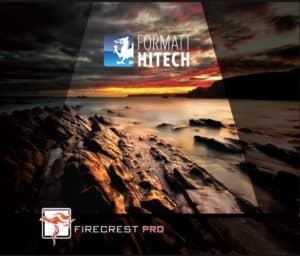 My review of the Firecrest Pro filters from Formatt Hitech and what makes them the best-kept secret in photography. I describe in detail what separates these filters from the rest.