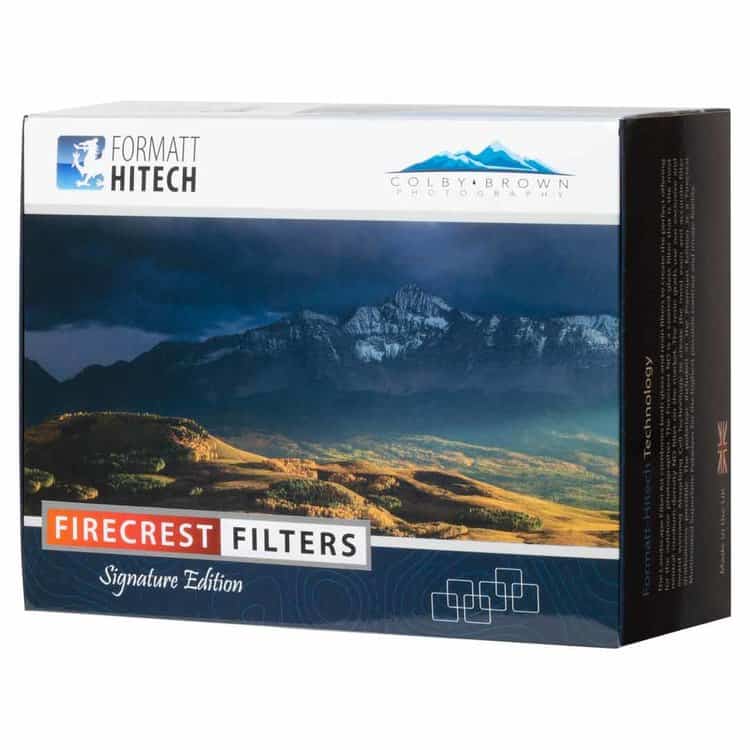 Welcome to my Colby Brown filter kit review.
This kit is perfect for someone looking for a reverse graduated filter and also looking to do shorter long exposure images, the kit has two graduated filters and is great at balancing out your exposures. So if you are a sunrise or sunset shooter then you will enjoy this kit.

So what's in the kit?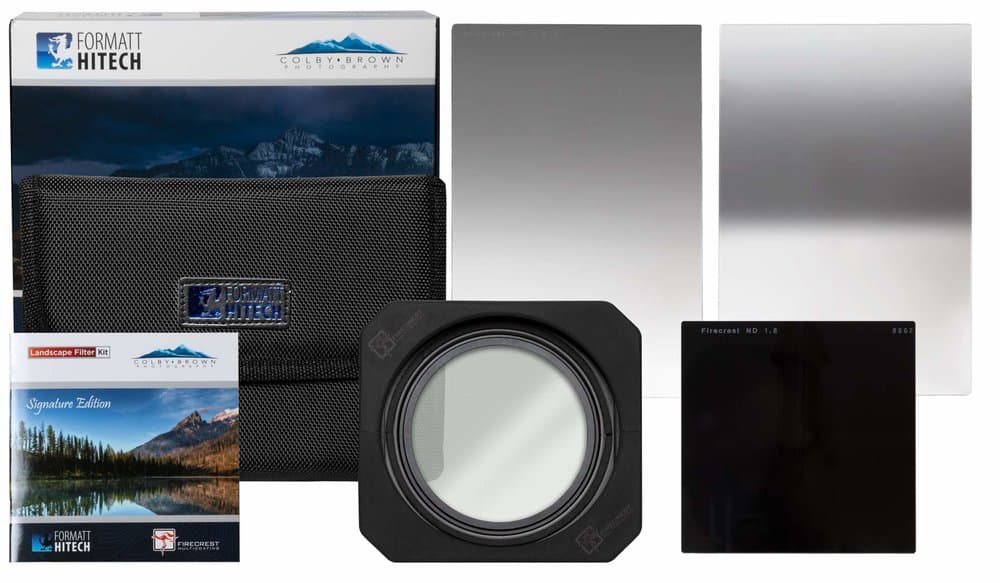 You get all of the below…
1.- 1.8 ND Firecrest (6 stop) 100mm ND filter
1.- 0.6 Firecrest 100x150mm ND Reverse graduated filter
1.- 0.6 Firecrest 100x150mm soft edge graduated Filter Kit
1.- Firecrest Magnetic 100mm Filter Holder incl… Soft Touch Outer Case, 82mm and 86mm Rotating Adaptor Rings, 72-86mm Step Ring, 77-86mm Step Ring, Firecrest 86mm Ultra slim magnetic polariser, magnetic lens cap, filter pouch and Exclusive Colby Brown booklet.
That's a lot of premium product for the price.
Getting back to the kit…

So first things first I have to say the quality of the product is second to none. Beautifully presented and delivered to your door worldwide for a great price.
Would I buy the kit personally? Well, probably not as it doesn't suit my particular style of photography. In saying that it could be absolutely perfect for yours. If it is then it really is a complete bargain.
You get the complete kit for £449.99 + £5.- deliver normally With the extra 10% and because there is no delivery charge too off it's only £410
A Firecrest reverse grad on its own is £225.-
The filter holder is £156.91
The six-stop pro nd filter is £98.99
The 2 stop graduated filter is £135.99
Making the price if bought separately £616.89
So buying the kit saves you a staggering £161.90
Now priced at £449.99 +£5.- shipping at £454.99 it's good value for money but if you enter discount code HAYES10 at checkout you get 10% off so it's just £410.- delivered to your door anywhere in the world.
Getting back to the products themselves.
The Firecrest magnetic filter holder. Is a beautiful bit of kit, with the extra light shield adaptors you can actually stack ND filters. Yes, you can use a 4 & 10-stop filter together at the same time making it a 14-stop filter. How fantastic is that?
Again the extra light shields help protect your filters from sea spray and light rain, for a real in-depth review of the Firecrest filter holder click here where I go into a lot more detail.
Firecrest Pro filters The Firecrest Pro series of filters are colour neutral, incredibly hard-wearing and the sharpest filters I have ever used (just like the Ultra's).
So what's the hard-wearing part about?
A filter is a filter, right?
Well, that's wrong… The way the Firecrest filters are made they actually sandwich the ND coating in between two slivers of glass. Yes, the filters are made of two thin sheets of glass and not one. This has two advantages.
Firstly the ND coating can't be scratched as it's protected by glass on both sides and secondly due to the construction of the bonded glass it makes the filters more resilient to damage than a standard filter. Again I have an in-depth
.
The same applies for the Ultra kit but there is a difference between the pro's and Ultra's
.
Before you go I have two great blog posts on
and another one on that would be well worth a read.
What other filters would I buy?
If I were looking for a great all-round starter kit then I would go for the
as it has the same filter holder, a 4 stop and 10 stop nd filter and a 3 stop graduated filter. So yes there is no Reverse grad filter in the kit but you can always buy that afterwards. I have a blog post up on the Elia Locardi kit here.
I also have a review of the other Signature artist kits if you are interested…
If you have any filter related questions then feel free to drop me an email at info@kieranhayesphotography.com or click here or if you want to reach out via social media send me a DM/PM via Facebook or Instagram, always happy to help.
Thanks for taking the time to read my review and enjoy those filters, you won't regret it.
See you out there,
Kieran.