Irish Enterprise Awards and the Innovation and Excellence Awards Irish Landscape Photographer of the year 2021.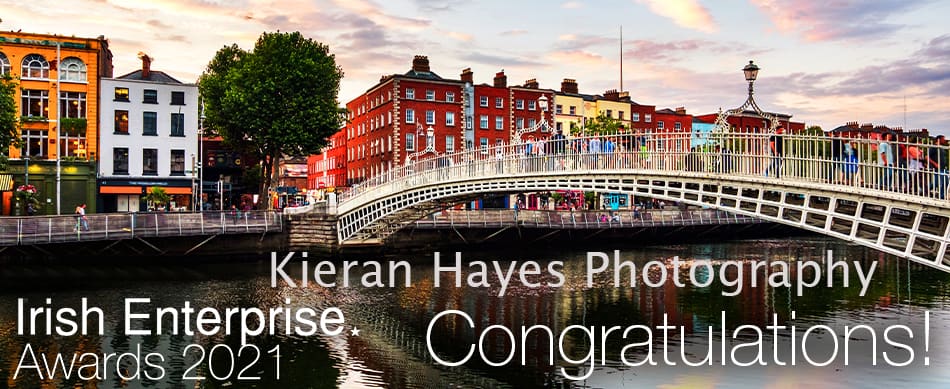 I normally don't advertise awards as to be honest as they generally don't mean a lot to me and I haven't entered a photography competition in over three years now, yes, you read that right, so how the heck did this happen then???
That's exactly why these two awards have taken me by surprise as I didn't enter either of them. I was entered by clients in both awards, that has not only shocked me but truly humbled me. Nothing means more to me than a happy client and that's always my aim with both my prints and my workshops. As you may have guessed I have some amazing clients and none of this would have been possibly without their support and recommendations. I owe it all to my clients really and I see these awards are for us as it simply wouldn't have been possibly without ye.
Hence the reason I am writing this blog post to let you all know what we have achieved and as a thank you also for everything.
This all started back in December when I got an email to say I (we) had made the qualifying round of the Irish Enterprise Awards for Most Innovative Irish Landscape Photographer of the year 2021. On receipt of this email I confirmed there must have been some kind of a mistake as I never entered the competition.
The following day I got an email back to say three clients had nominated me for the award, this as you can imagine completely blew my mind and I honestly wasn't expecting to win the Irish Landscape photographer of the year but I was flattered to make the qualifying round.
You can imagine my surprise in February when I got an email to say we made the top three and we were in the last stage of the awards. 
I was delighted at the idea but when the follow up email came through in May 2021 I was a lot more than shocked to see we had actually won the Most Innovative Irish Landscape Photographer of the year 2021 by the Irish Enterprise Awards.
It took me a bit of time to understand what just actually happened and I kept thinking this was a mistake some how… but it wasn't and we actually won, so thank you everyone.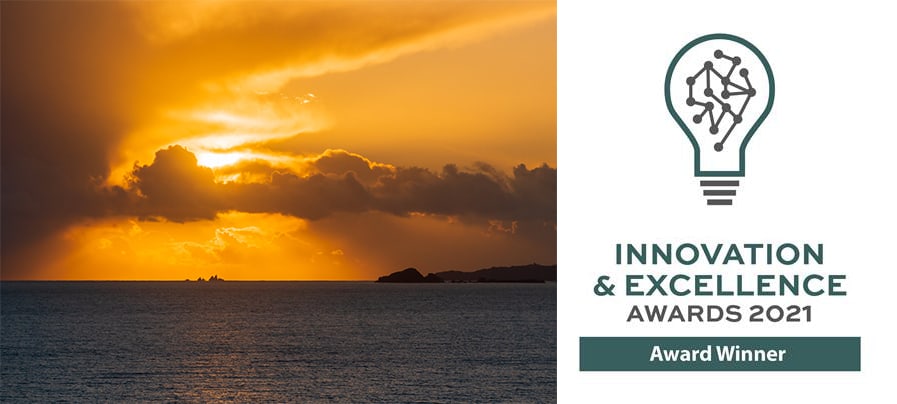 Then In June I got an email to say I had made the final round of Landscape Photographer of the year for the Innovation and Excellence awards 2021, a sense of dejavu hit me but I yet again replied saying I never entered the competition. They replied and informed me that I had been nominated and was in the top 5 with the awards to be announced in two weeks. The two weeks rolled around quickly and I had since forgotten all about it.
Out of the blue an email came in and when I opened it there was a large banner with the words "Congratulations on winning the Landscape Photographer of the year 2021 at the Innovation and Excellence awards".  So yes we are back in the same place as we were in May and I just sat there thinking how is this happening and why???
As I mentioned above the real awards for me are happy clients but I think this even trumps that now, having happy clients nominate you and then getting to the top 5 in an awards ceremony with 25,000 votes being cast and to come out in first place is utterly mind boggling for me.
I still can't understand how that many people got it wrong but I will take it anyway for not only me but for us, I said it before and I will say it again… Thank you all so very much the support friendship and business.
It wouldn't be fair to not also include the companies that have sponsored my landscape photography listed below in order of how they sponsored me…
Formatt Hitech Filters for Photography and Cinematography.
Pixpa Website building platform for photographers.
Skylum Luminar AI photography editing software.
Adobe Lightroom and Photoshop editing software.
f-stop camera bags and accessories.
DJI drones and gimbals.
Topaz Labs editing software.
Artlist music licensing
If you have any questions on the above Brands please do feel free to contact me and I should be able to help you out.
Thanks again everyone and don't forget to checkout my commercial photography website here also.
See you out there,
Kieran.
Kieran Hayes Photography Landscape photography Ireland Irish landscape photographer of the year 2021 Kieran Hayes Photography wins Irish Landscape Photographer of the year 2021 with the Iirsh Enterprise Awards and the Innovation and Excellence awards. 1st of July 2021