How to do a photography or pictures backup like a pro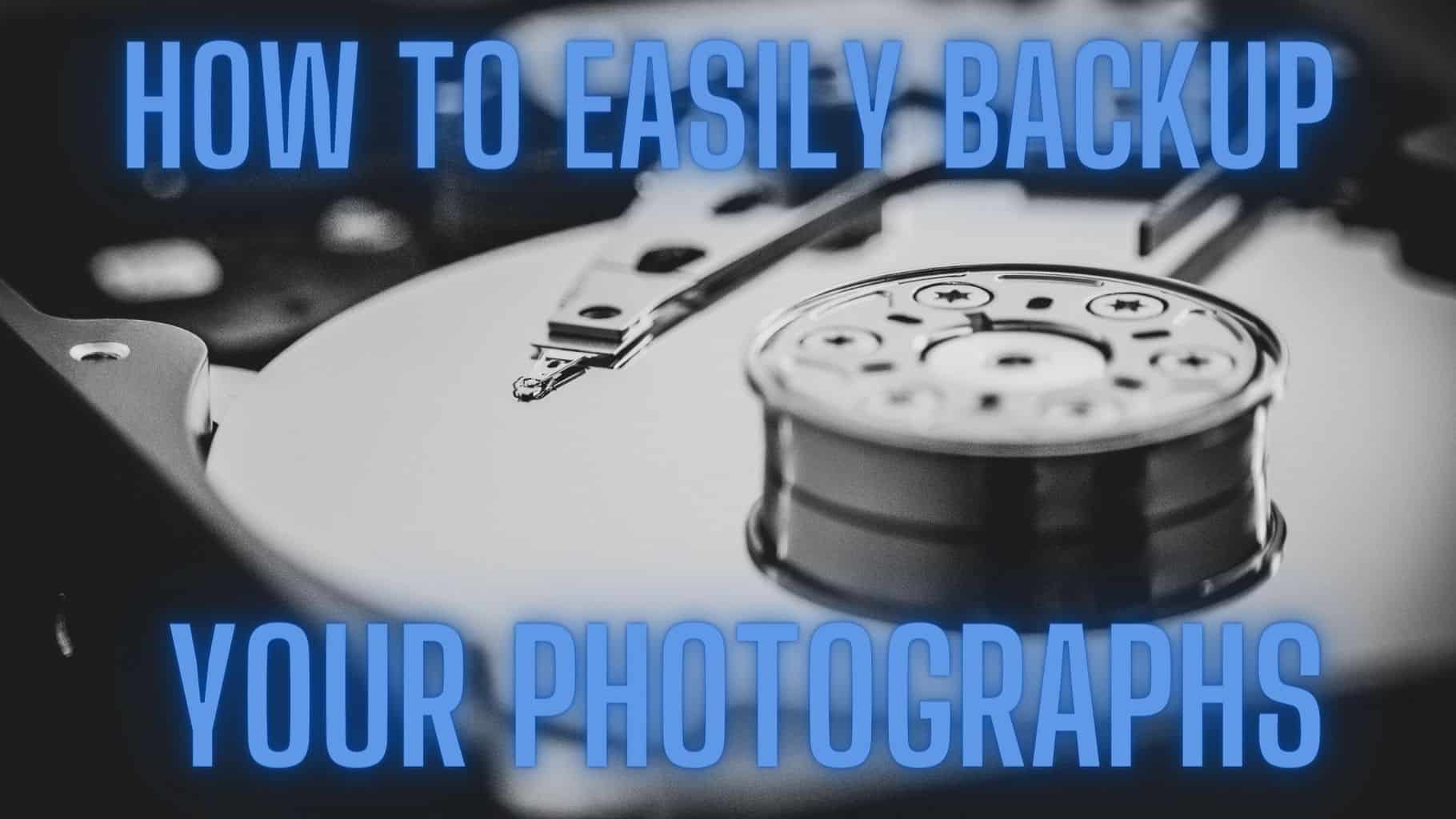 My top tips on how to back up your photographs before you lose them…
I have a video below describing exactly how to do a pictures backup so you will never lose them, I hope it helps keep your images safe.
Or read on to learn exactly how I back up my images and how you can too…
My 3 tips on how to backup your photographs can be broken into three parts.
Follow these three simple rules.
-Have the original files.
Make a duplicate on an external hard drive and keep it at home.
Upload another copy to the cloud or store a HDD at another location like a friend or family members house.
Below is an in depth explanation of each step as well as my top tip for saving some money on cloud storage and HDD's both of which have saved me literally hundreds this year already.
These tips also work for your android and iphone photographs, simply back them up on your computer and then follow the below steps and you are sure to keep all those precious pictures and videos.
Firstly make sure you keep the originals on your computer or laptop.
Have all your photographs and lightroom or Luminar catalogues in a folder clearly labelled photographs or something similar, that is going to make life a lot easier. Having file spread out all over your device is a recipe for disaster.
Secondly duplicate all the images and catalogues on a secondary hard drive in your home.
Having everything in a single folder is again going to make life so much easier for you here. To do this simply connect an external hard drive and drag and drop the Pictures or photographs folder over to the HDD folder to copy them there. If you have already done this it should only copy over the files that have changed or are new so it shouldn't take more than a few minutes.
Finally Upload the very same folder to the cloud or a online storage provider.
I use Backblaze for my online storage and it is fantastic value for money. I have searched for the best value reliable platform out there and so far Backblaze is the best I have found. 
Backblaze is amazing value for money at $60.- a year it copies all the contents of your computer to it's cloud based storage system. It's an automated process and as I already said it has unlimited storage so that's a huge plus… it's also automated and will work away in the background while you use your computer.
There is also a free trial here so you can try before you buy for added peace of mind.
For an external HDD I highly recommend buying a WD My Book in the higher capacity drives 8TB and upwards as they have relabeled WD Red drives in them and they are know for their bulletproof reliability, also if you buy via the WD website you can sign up for their newsletter before you buy and get an extra 10% off their drives with free carriage to your door (correct at time of writing this).