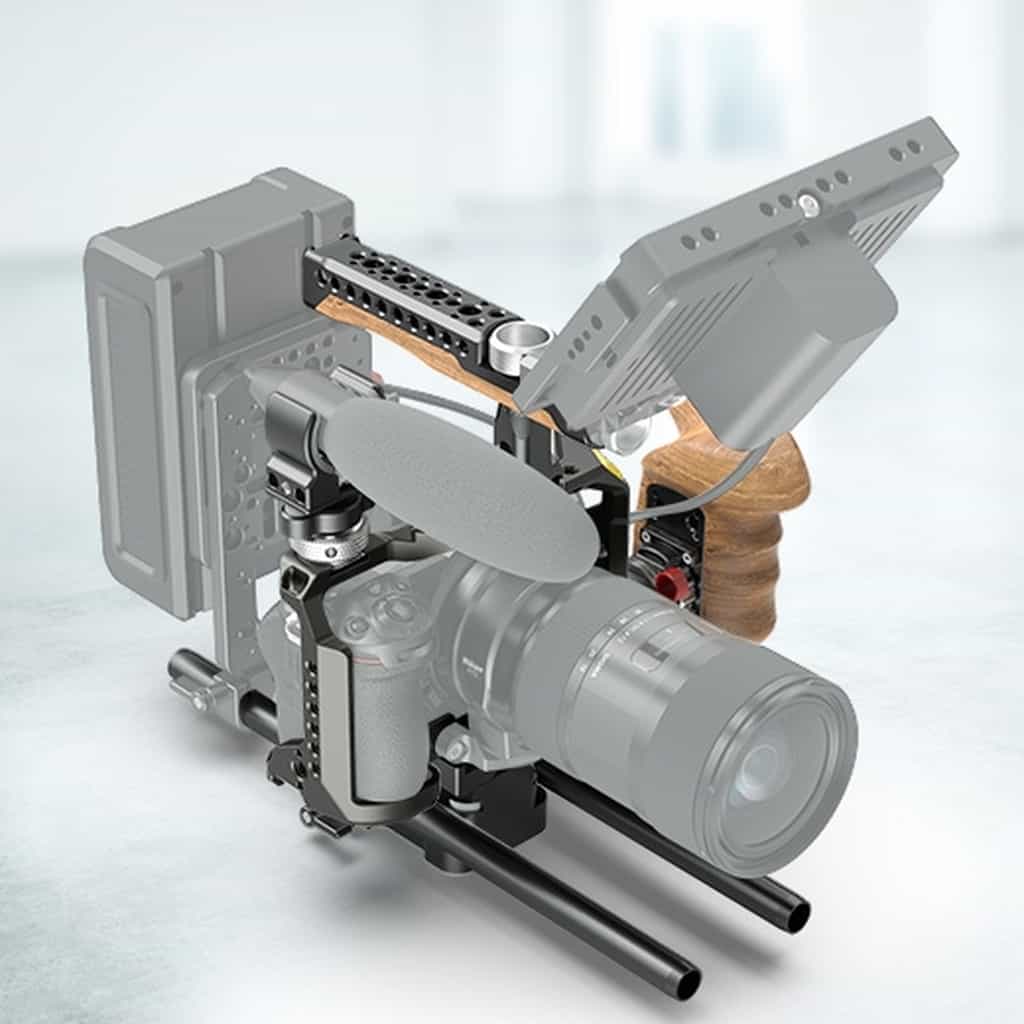 Welcome to my SmallRig Nikon Z6II cage kit review 
If you are looking to build up your Nikon Z6 or Z6ii (in my case) then this camera cage kit from SmallRig is the kit for you.
SmallRig have a nice selection of video accessories for your rig and when I went looking for a cage for my Nikon Z6ii the SmallRig kit kept popping up but I couldn't find a lot of reviews so I hope this helps you.
I should also say that SmallRig sent me this Nikon z6ii cage kit for review but I have not been paid for my review nor have SmallRig any input on what I say, this is my honest review of the kit.
 As with all SmallRig products like the awesome SmallRig Matte Box 2660 review here the build quality is exceptional and the price is very keen considering the quality of product you are getting. Cinema Tax is a real thing in video gear and often times there is a premium to be paid for cinematography accessories. It appears somebody forgot to tell SmallRig this…. 
 So lets get into it and see what you get in the kit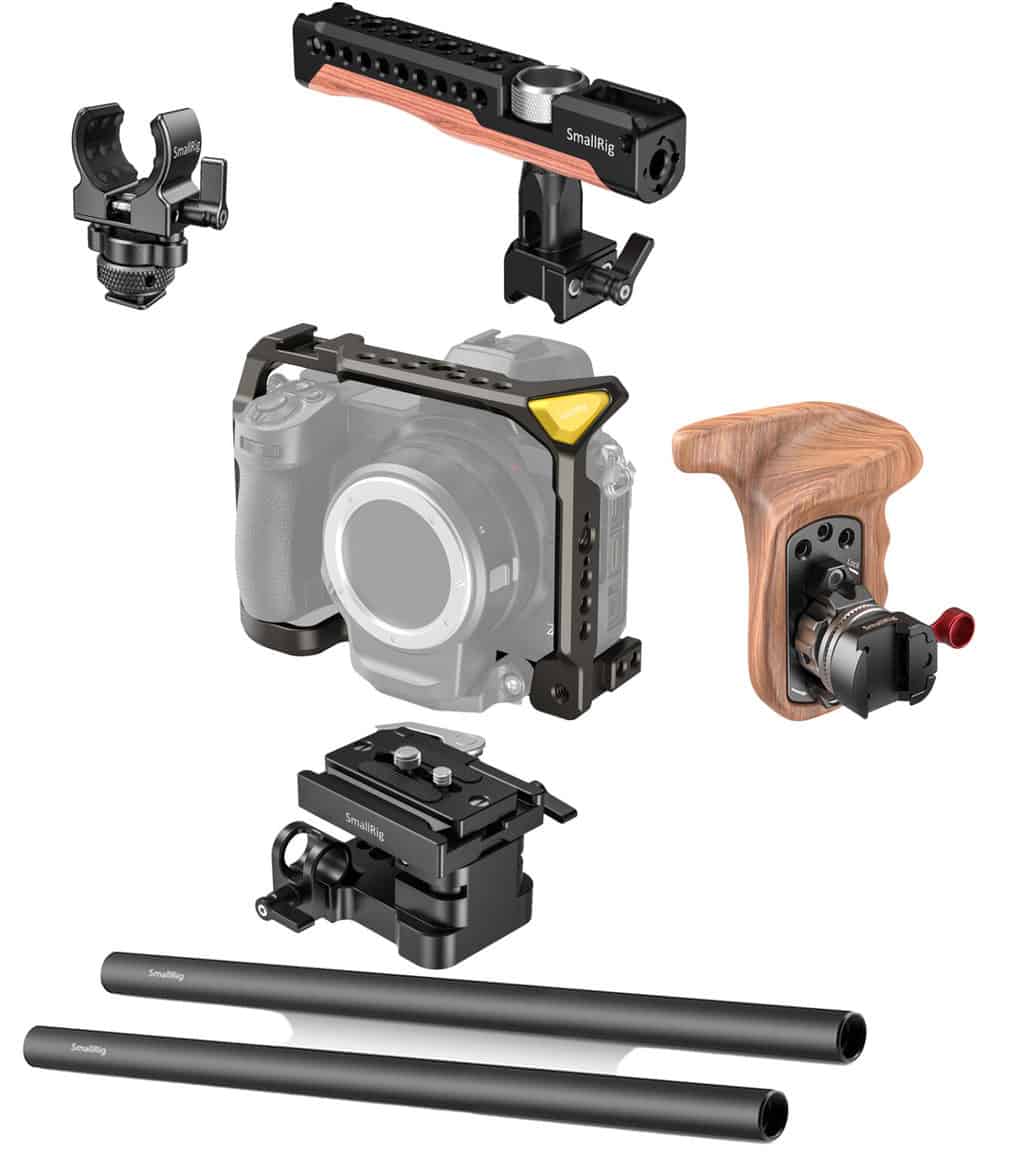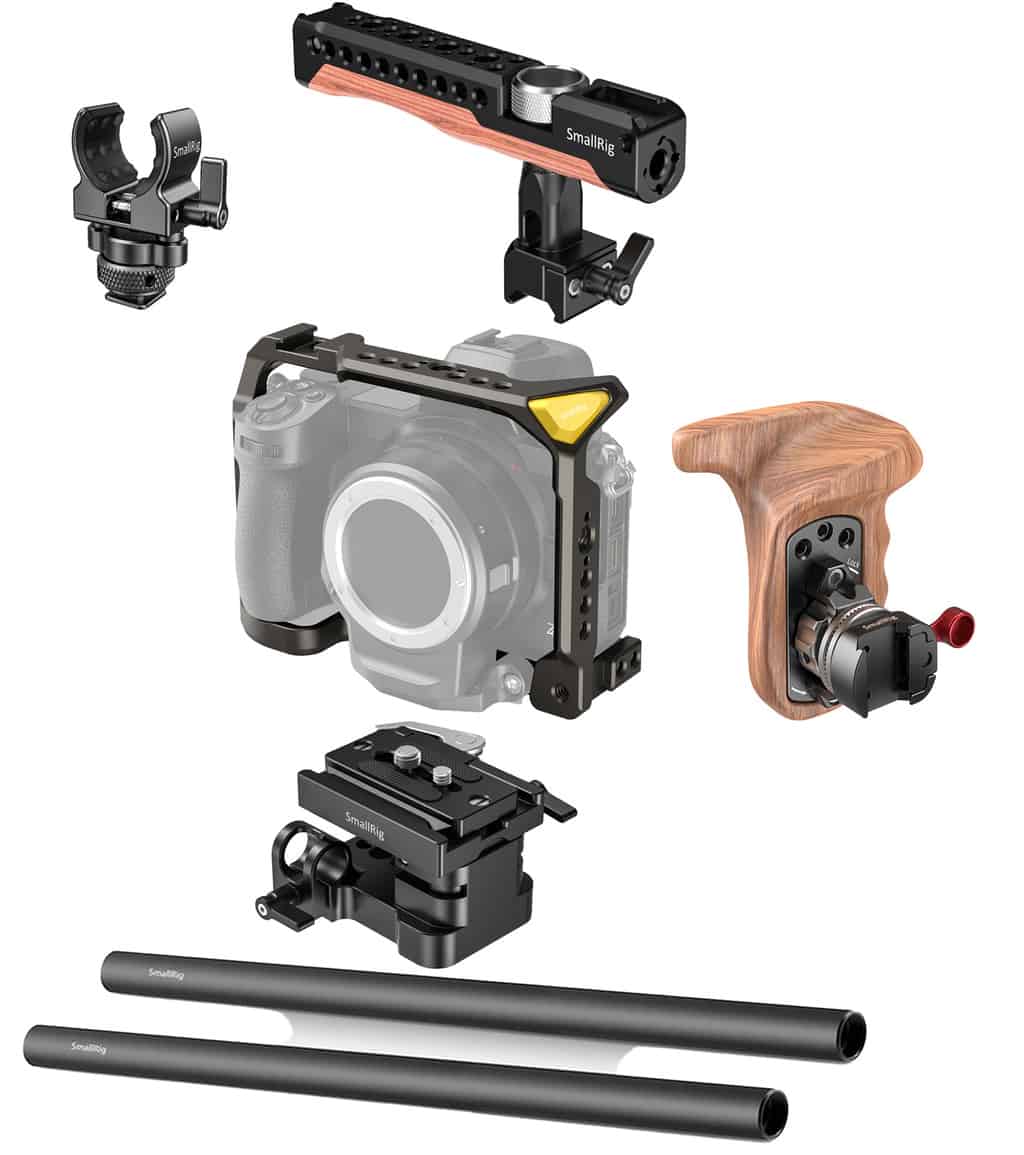 Kit Contents
You get the following items in the kit…
1.- Camera Cage Part No. 2824   $111.25
1.- Nato Handle Part No. HTN2362   $89.00
1.- Shotgun microphone Holder Part No. BSM2352   $49.00
1.- Quick Release Base Plate Part No. 2092   $129.00
1.- Wooden side Handle Part No. 2118   $145.00
1.- Set of two 15mm Aluminum Alloy Rods Part No. 1053   $14.00
The total price of the individual pats is $537.25 
The kit price is currently $456.66 saving you $80.59
All the kit contents are really useful and are even more of a bargain when bought together.
I have a video below of my usual Nikon Z6ii rig setup video if you want to have a look at it.
All the components for the rig below can be found on my SmallRig Reviews page here.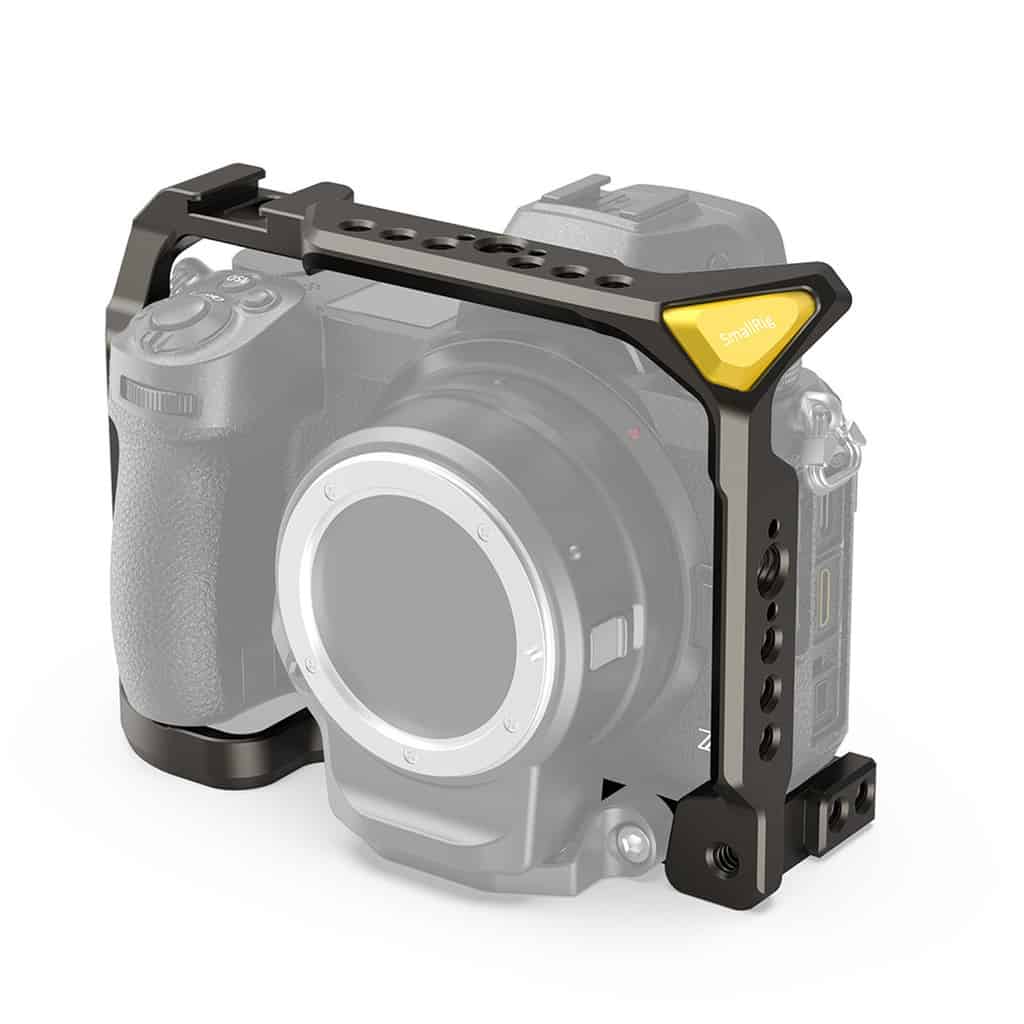 Nikon Z6ii cage
The Nikon Z6ii cage itself is solid and fits well to the camera with rubber pads to protect the camera body and has a cold shoe mount with loads of 1/4 inch mounting holes and two Nato rails also. It also has this sexy yellow corner tag (is that even a feature??? I like it though). 
The Cage supplied with the kit is Part No. 2824 and it's their premium cage for the Z6 & Z7 models. They also do cheaper versions but you are missing some of the features like the second Nato rail, mounting holes and they are wider and slightly heavier.
So if your looking for a cage for your Nikon Z6i or Z6ii this is a really nice one giving you maximum flexibility and a rock solid base for your rig.
I have a separate more detailed review on the Nikon Z6ii cage, the link for that is at the end of this article.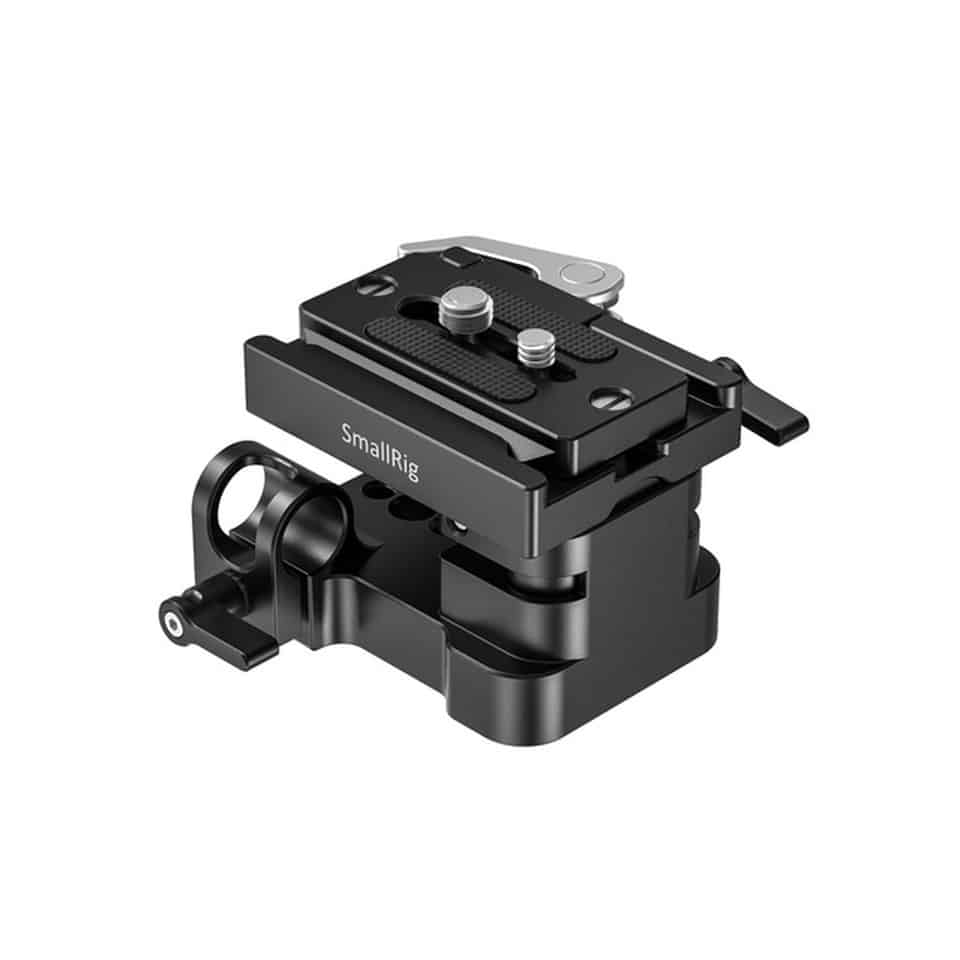 Quick release universal base plate for 15mm rods.
SmallRig Universal 15mm Rail Support System Baseplate 2092  is again a well built bit of kit with a nice quick release plate for DSLR, mirrorless cameras and it has an Arca Swiss quick release mounting plate, which a very welcome feature for swapping between tripod, shoulder mount and rig setups.
It has two 15mm rod mounting ports and the plate height is adjustable from 33mm to 57mm via a wingnut.
The two rod mounting ports are of course the backbone of your accessory mounting options, from V-mount battery supports, a shoulder pad, Matte Box mounting options for the likes of the 2660 Matte Box for use with longer lenses and Variable ND filters or a CPL and Follow Focus mounts to name just a few uses.
At 415 grams you can already tell this is a sold chunk of metal that wont let you down.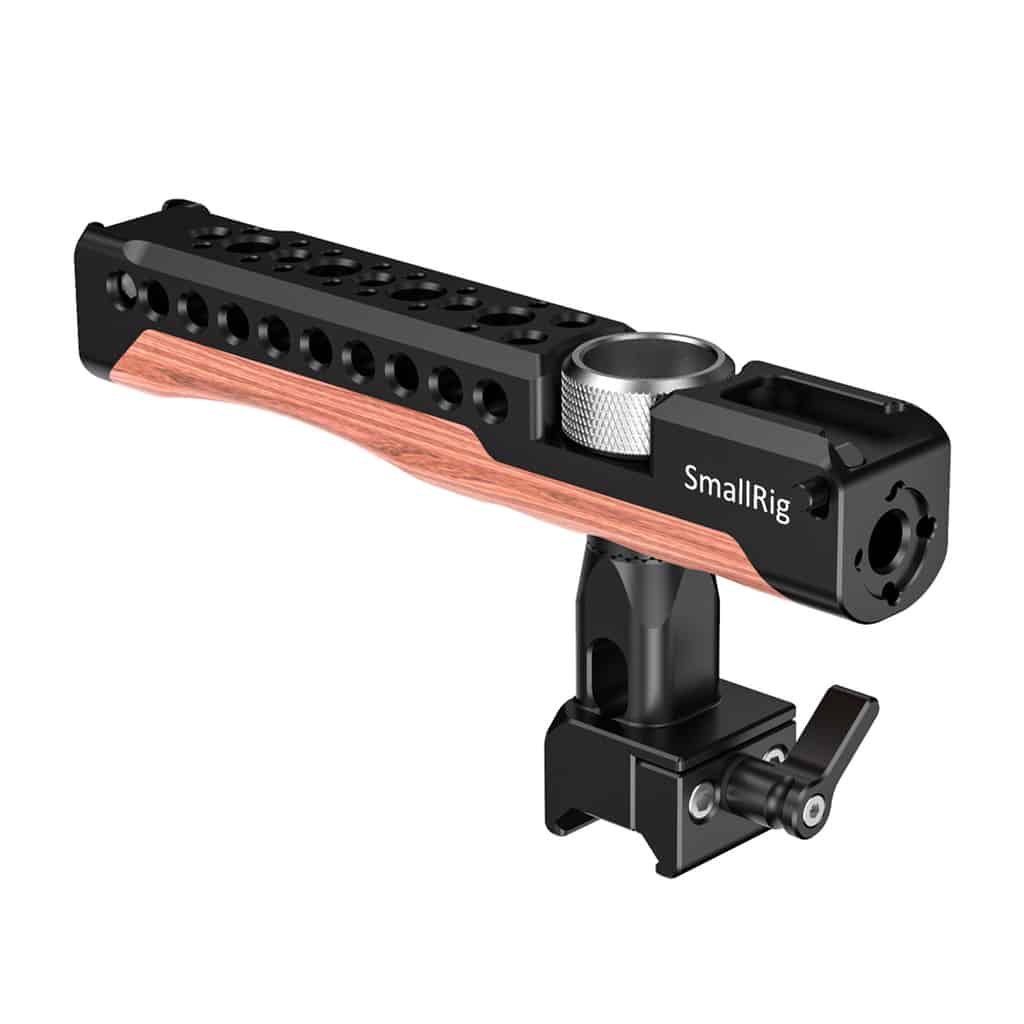 SmallRig Nato Top handel for camera cages.
This top handle is again incredibly well made and just feels solid as in like tank solid, nothing flimsy about this unit. It's also a really beautiful bit of kit that fits well in your hand and just looks really good on your rig.
Nato rail compatible, with two cold shoe mounts, one with a locking button for the cold shoe mount, a lockable pivoting point on the handle itself so it can rotate 360 degrees, 1/4″ and 3/8″ accessory mounting points and an integrated hex spanner.
There are cheaper models out there from SmallRig but they are not as functional as this Nato handle or as beautiful I would argue.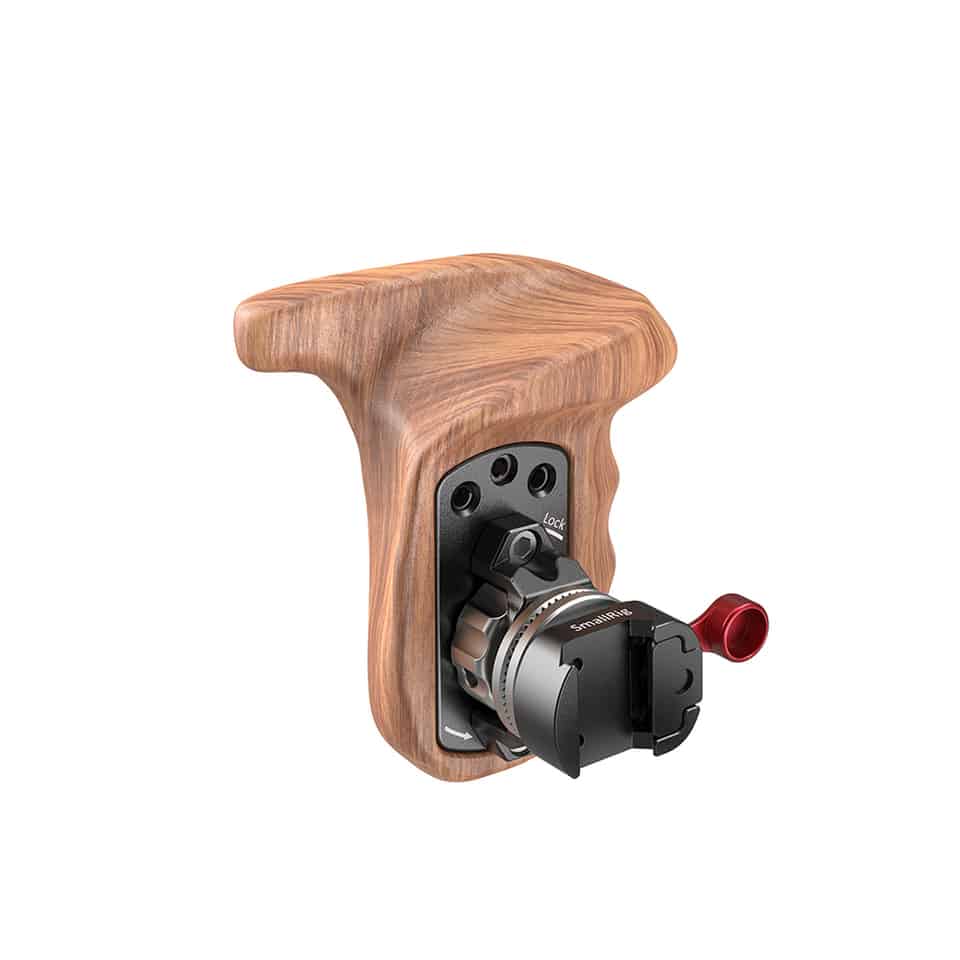 Nato mounting side handle.
It's going to start getting a bit boring now as I am running out of words to describe these products other than beautiful, solid, functional and well priced…
So I am just going to say, yes, this an utterly beautiful side handle that is solid, well worth the money and fits in your hand well which makes using your rig so much easier and more enjoyable also.
The handle obviously mounts quickly via the Nato rail locking mechanism and it can also be rotated depending on the angle you need the handle to be at.
I should add this is a left handed handle as per usual. 
It's a great addition to any camera and great value for money.
I have a link to the wooden left side handle at the end of this article if you want to know more about it.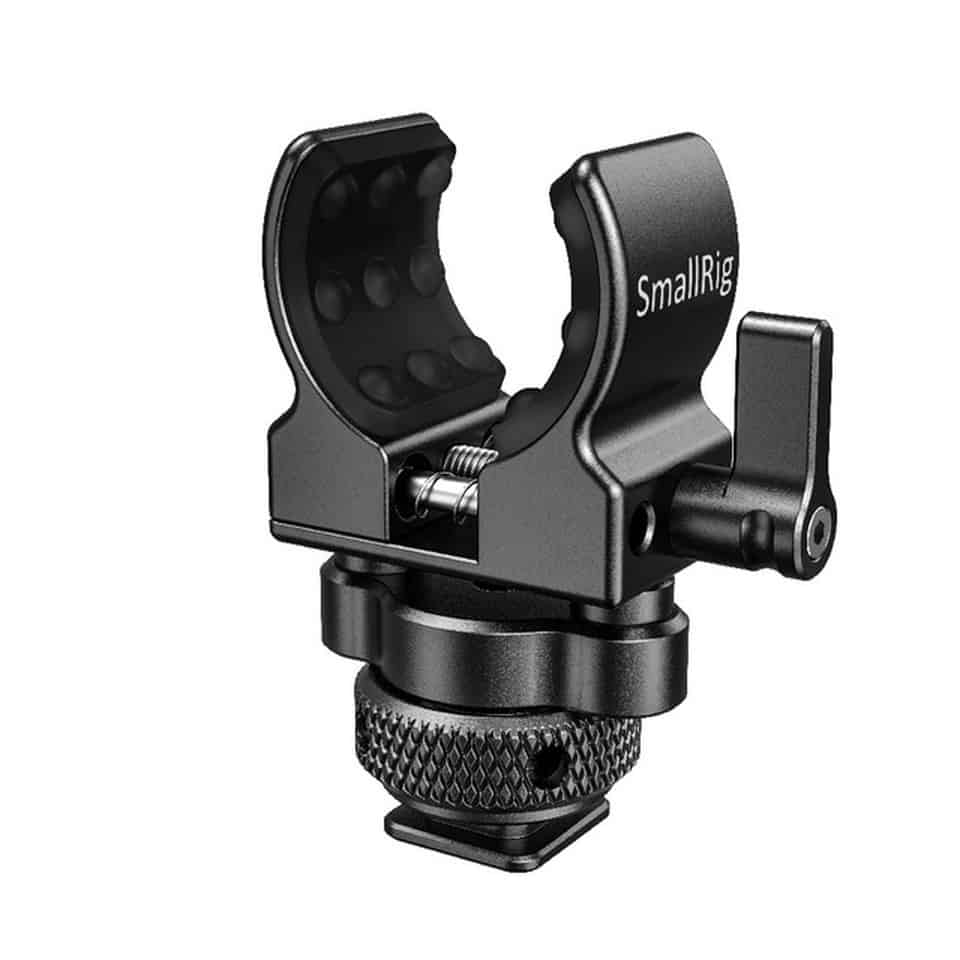 The Shotgun Mic holder
This is the only part of the kit I haven't really used as I don't use a shotgun mic, in saying that it's built like any other SmallRig product and I can see people loving it but as of yet I have no real input to give you on it.
Conclusion
All in all this kit is a great buy with some incredibly well made products that are sure to last the test of time for you I believe. I can only see SmallRig getting bigger and bigger now with their desire to produce amazing products at such good price points. So if I was asked is there anything I would improve in the kit then my simple answer is no but what I would love to see is going forward the overall weight of the kit coming down a bit. When you add it all up it's not light then again camera rigs never are.