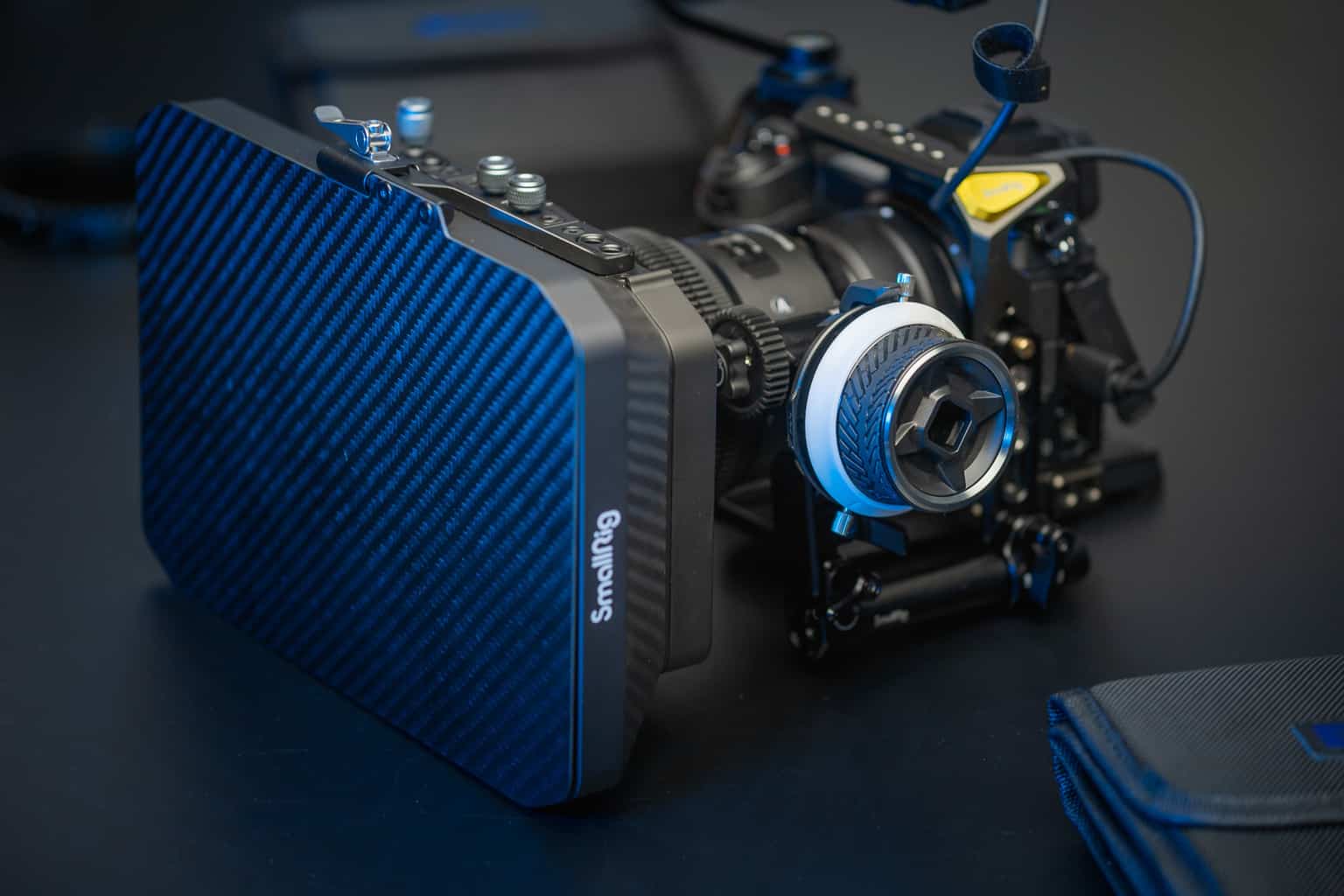 Welcome to my SmallRig Follow Focus system 3010 review
Before I get into this review I just want to say this has to be one of the best value and most complete follow focus systems out there.
As a test case I ordered and paid for my SmallRig Follow Focus system from the SmallRig website, I previously ordered my SmallRig Lightweight Matte Box (review here) via Amazon but the follow focus system was actually a lot cheaper direct from the SmallRig website at the time of ordering so I thought let's see how that goes… I would normally try and order it off a local supplier but they weren't in stock anywhere locally.
To give you some insight into what I ordered… as well as the follow focus system I also got a set of seven geared lens rings for free and they also had a 10% off offer on the system so all in I bought the 7 rings and the follow focus system for just $90.- now that's an incredible price and free shipping then as well. I also ordered a few more small things at the time off SmallRig which I will get to later on in the review. Incidentally that's about €76.29 in saying that they also have offers on Amazon so if you are thinking of ordering one I highly recommend checking both SmallRig and Amazon for special offers.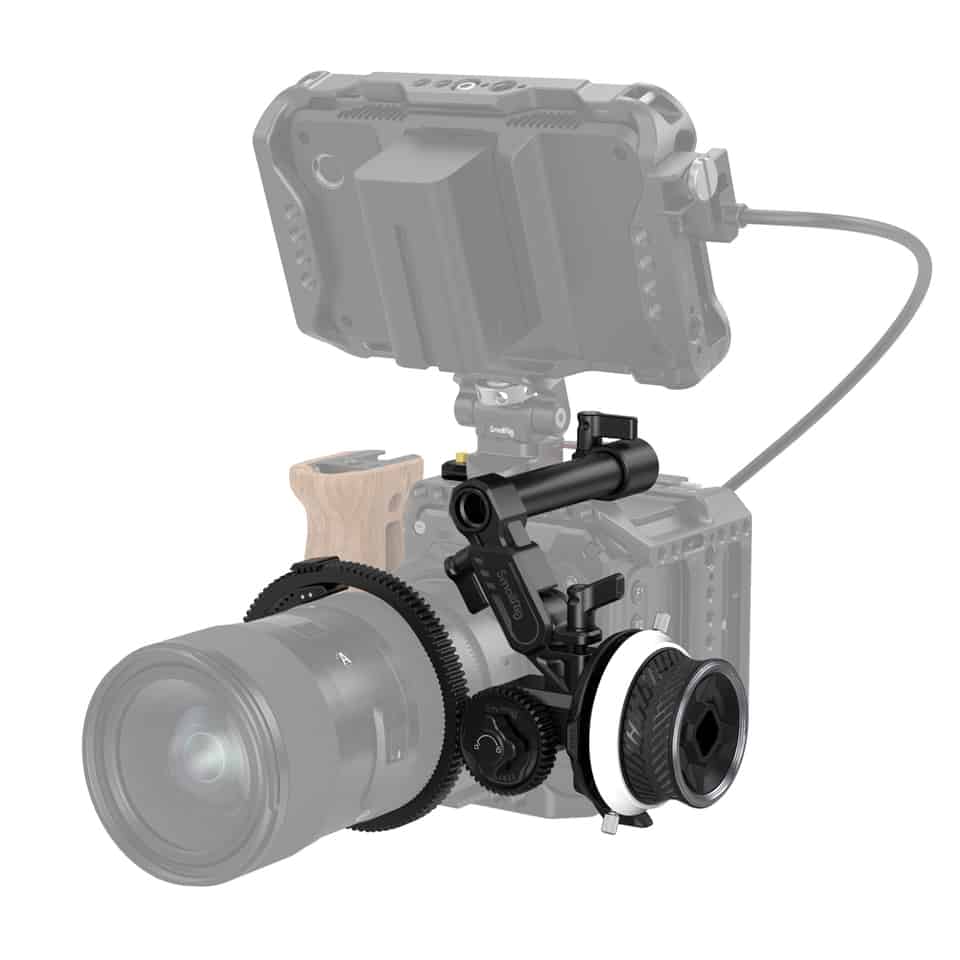 SmallRig Follow Focus Review
Let's start with what's in the kit and at the end of this post I am going to tell you exactly what I use and the little bits I also purchased to make this kit perfect for me. This Follow focus system works with any lens and camera and comes with 15mm rail attachments and cage attachment points also. It weighs 195 grams and can be easily taken on and off your rig depending on how and what you are shooting at the time. So let's have a look and see what comes in the kit.
Kit contents
1.- Focus wheel unit
1.- Snap-on Gear Ring
1.- 15mm Rod
1.- Rod Clamp with NATO
1.- Allen Key
I have to say this is more to this kit in size and quality than I was expecting especially for the price. The focus control wheel is a good size and the rubber textured grip on the wheel has great grip and is easy to turn and work with. The real beauty of this system is the optional gears you can get (I ordered them) to change the rotation ratio of the wheel to the amount of focus being shifted at the time. Putting that simply, it comes with a 43 toothed gear and you can get a 38 and 65 toothed gear also. The larger gear (65 teeth) turns the focus more with every degree rotation of the follow focus wheel whereas the smaller 38 (teeth) gear will turn the focus less giving you finer control of your focus. You can order the 38 toothed gear here and order the 65 toothed gear here both links open in new tabs so you won't lose you place in this blog post.
My SmallRig Follow Focus unboxing and setting up video
Don't forget to Subscribe to my YouTube channel and hit that notification bell to see my latest videos 🙂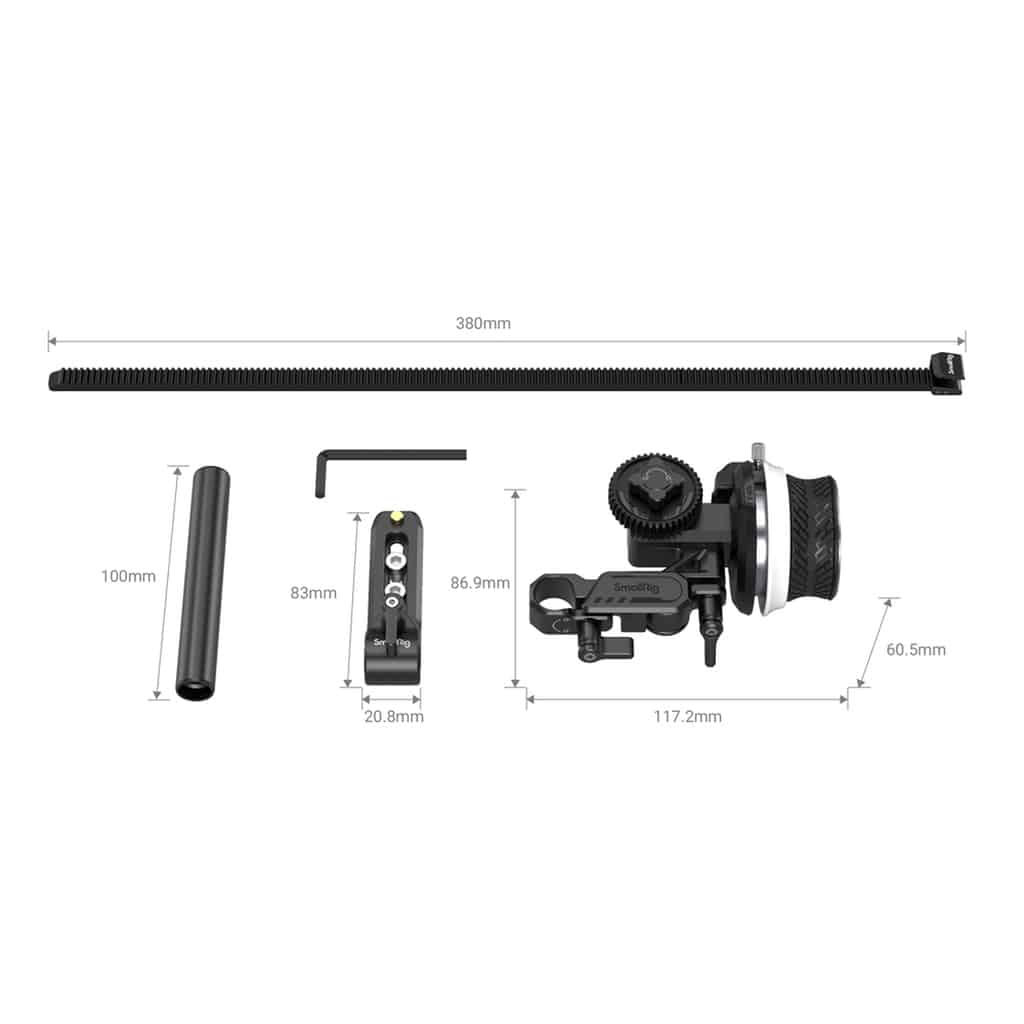 The number one tip I have for anyone thinking about buying a follow focus unit is to checkout the SmallRig seamless focus gears for your lens (in the photo below). They are incredibly cheap at only $2.00 each. I will pop up a few separate reviews on them soon as they must be the best kept secret in cinematography right now. Any of the other companies I was looking at were 2 to 20 times the price. So my top tip is to buy them direct off SmallRig. Click here to go the SmallRig page for the seamless follow focus gears (opens in a new tab) or via Amazon on the link here.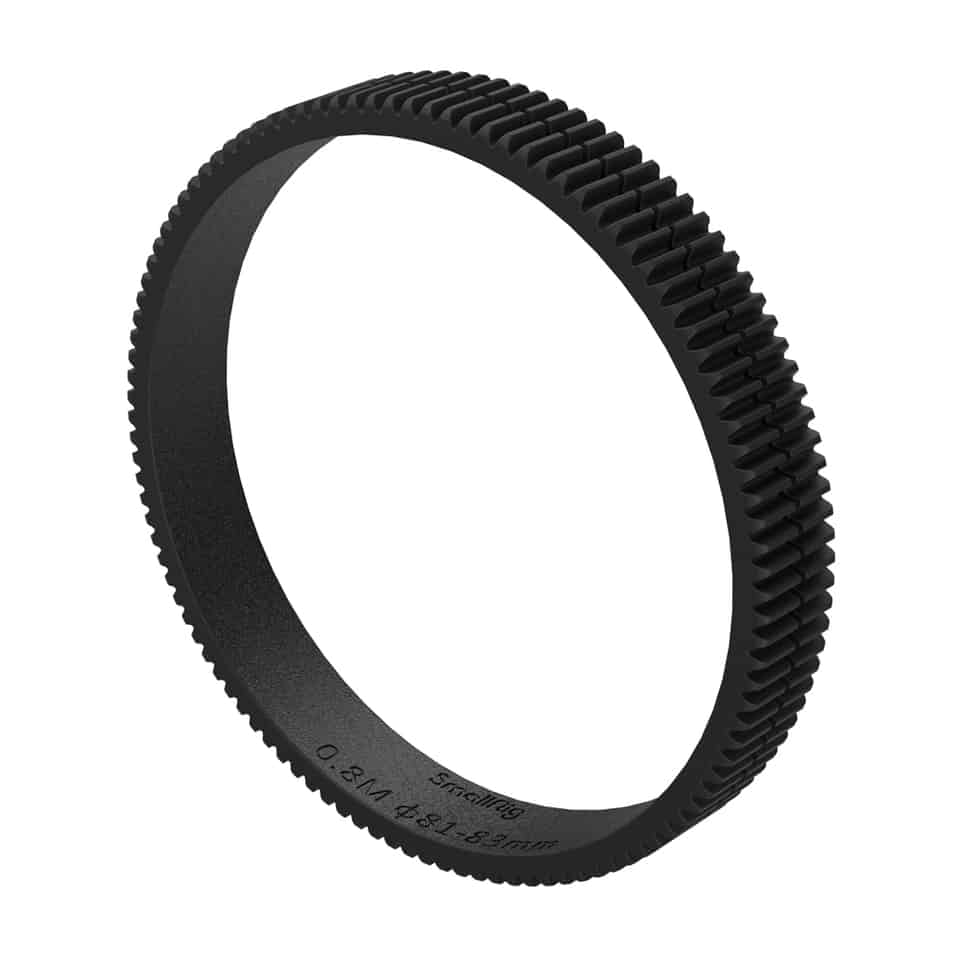 How to use the SmallRig follow focus system and how well it works.
The system is very easy to setup, the first step is to mount the rod clamp with NATO rail onto your camera cage. This is done by simply screwing in the two 1/4 inch screws with the supplied allen key.
Next you slide the 15mm rod into the rod clamp and tighten the clamp with the lever. Then just slide the Follow Focus system over the 15mm rod and position it by the focus gear on your lens.
If you have the seamless focus gears on your lens you are good to go, if you are using the supplied snap on focus gear ring then just wrap it around the lens and slide the jaw (bulky end of the ring) over the overlapping part of the geared ring and you are ready to position the follow focus system up next to the ring gear.
A quick tighten of the locking clamp and you're done. There is a video coming in the next week or so on setting this up but it really is very straight forward.
So once the system is in place you can feel how smoothly it works, there is a slight damping effect in the system which helps provide smoother more fluid focus and it works really well.
The A-B stop system is really easy to use and you can use it for the start or end points of your focus or the extremes of your focus also. Let's say you have a shot setup and you are shooting on a tripod and you want to quickly and precisely focus on two different points in your scene.
You can go to your nearest focus point and get you optimal focus on that point and slide over your A stop and tighten it in position there, then you go to your B stop point and set that up. Once you are ready you can then with the flick of the focus wheel swap rapidly from one point to the next and quickly back again with precise control, again the lovely little bit here is if your scene is moving on from there and it's all one shot you can with your index finger simply flick up the end stop and you have are again back to the full focus range control.
It's just a very easy system to use, if I were to change anything on the system it would be to add a small bit to the top of the stop lever so it's easier to flick over and you don't have to concentrate so much on it while doing it. That's the only criticism I can find on this SmallRig follow focus system and that's a very petty one especially considering the price.
So check out the latest price on the
(opens in a new tab) or via Amazon on the link below….
Conclusion
If you are considering buying this then just go ahead and do it, it's a beautiful bit of kit and just simply works. Is it fancy? Is it amazing? Is it ground breaking?
Well the answer to all those questions is not really no but did you see the price? Did you see what this system can actually do? The build quality is great as always and with the seamless gear rings and the different gears for finer and faster control of your focus this system is just staggeringly good.
I honestly don't know what else to say now other than it's staying in my kit bag from now on.
Again the links below will take you directly to the correct page on the SmallRig website for each piece.
Kieran Hayes, Landscape photography Ireland, SmallRig Follow Focus system 3010 review. My SmallRig follow focus model no.3010 review.10% 5 5 0 5 5 0 43 14th of August 2021 https://www.landscapephotographyireland.com/smallrig-reviews/smallrig-follow-focus-review/