DxO PureRaw 2 vs Topaz Photo AI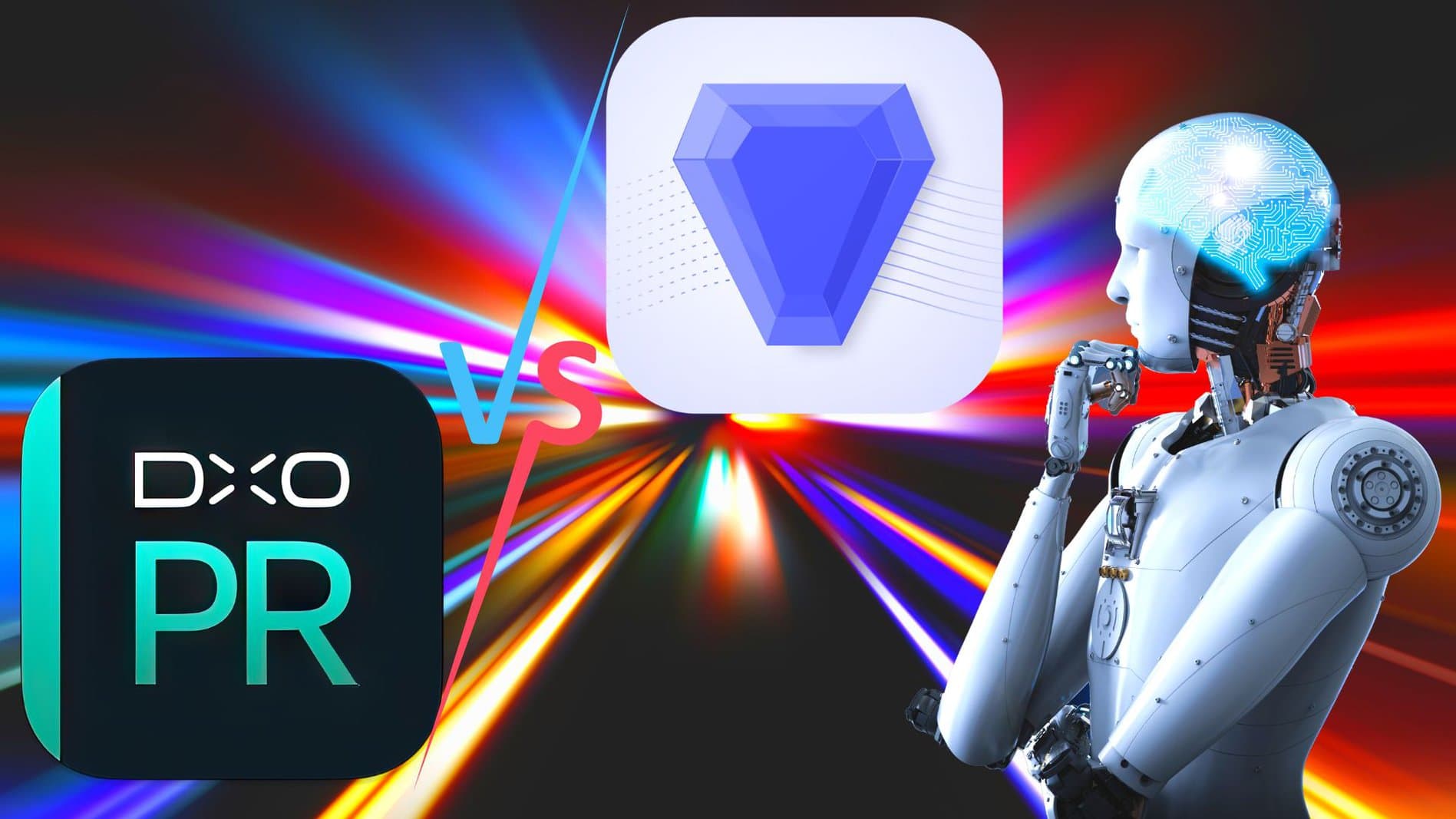 DxO PureRaw 2 vs Topaz Photo AI which one is better and why?
Welcome to my Dxo PureRaw2 vs Topaz Photo AI review where I have a seriously look at just how good DxO PureRaw 2 is and how it compares to Topaz Photo AI for both noise reduction and image sharpening.
I will be comparing the two editing applications directly but first we need to look their features and functionality.
I will be mainly looking at the features of DxO Pure Raw 2 here as I already have a number of Topaz Photo AI articles up like my Topaz Photo AI review, Photo AI vs Gigapixel AI and Photo AI vs Sharpen AI so pop on over and read one of them first if you want to know more about Photo AI.
You can find a download link for the original and edited photos at the end of this blog post.
DxO PureRaw 2 functionality and what it does.
DxO PureRaw 2 is a plugin that you can use in a number of editing platforms like Lightroom, Photoshop etc… It helps you solve a number of issues in your images….
Including Noise reduction, Sharpening, Distortion Control, Lens Correction and Chromatic Aberration correction, best of all it does all this automatically.
Check out my DxO PureRaw 2 vs Topaz Photo AI review video or read on..

.
Noise Reduction.
It removes  high ISO noise via it's amazing DeepPrime AI algorithm which has proven itself time and again as being one of the best noise reduction platforms out there. Prime was known as being a miracle worker and DeepPrime now has taken over that role while in PhotoLab 6 they have gone one step further with DeepPrime XD. If you want you can read my PhotoLab 6 review here.
Sharpening
DxO have without doubt some of the best camera and lens sharpening facilities out there today, through the magic of modern technology Pure Raw 2 can perform minor miracles on your image to not only retain but recover some of that amazing original sharpness and detail in your images.
Distortion control 
Again DxO labs have class leading camera and lens profile corrections here which are all designed and calibrated in their own labs for their specific software so lens correction is a very strong point for Dxo PureRaw 2.
Chromatic Aberration
Chromatic aberration or colour fringing is wonderfully controlled or removed thanks to the in depth knowledge and research of lens profiles and camera equipment again thanks to the great work of the DxO camera lab technicians who monitor every combination of lens and camera model.  at the camera.
Dxo PureRaw 2 price
Dxo Pure Raw 2 is currently retailing at €129.- which might seem like a bit of money for what it does but stick with me this one really is worth it. It's a massive time saver and well worth the money and yes as you may have gathered already I have been converted and trust me you will be too, just give me 5 minutes to explain why.
Does DxO PureRaw 2 work?
Heck, yes it does and it not only works but it does an amazing job at upgrading your files. Yes, you read that right it doesn't edit them it upgrades them as far as I am concerned.
So this PureRaw2 vs Photo AI review could be not only very close but also very interesting for a number of different reasons.
My DxO PureRaw 2 vs Topaz Photo AI Review
 So this is where we start to directly compare these two editing platforms and the photograph I have chosen for this particular edit is a shot taken at ISO 25,600 on a Nikon Z7ii which is a 46mp camera not known for it's high ISO performance so this should really push both of these platforms to their limits.
This is the horrible looking shot below that has deliberately loads of nice textures to help confuse the AI and really test them both.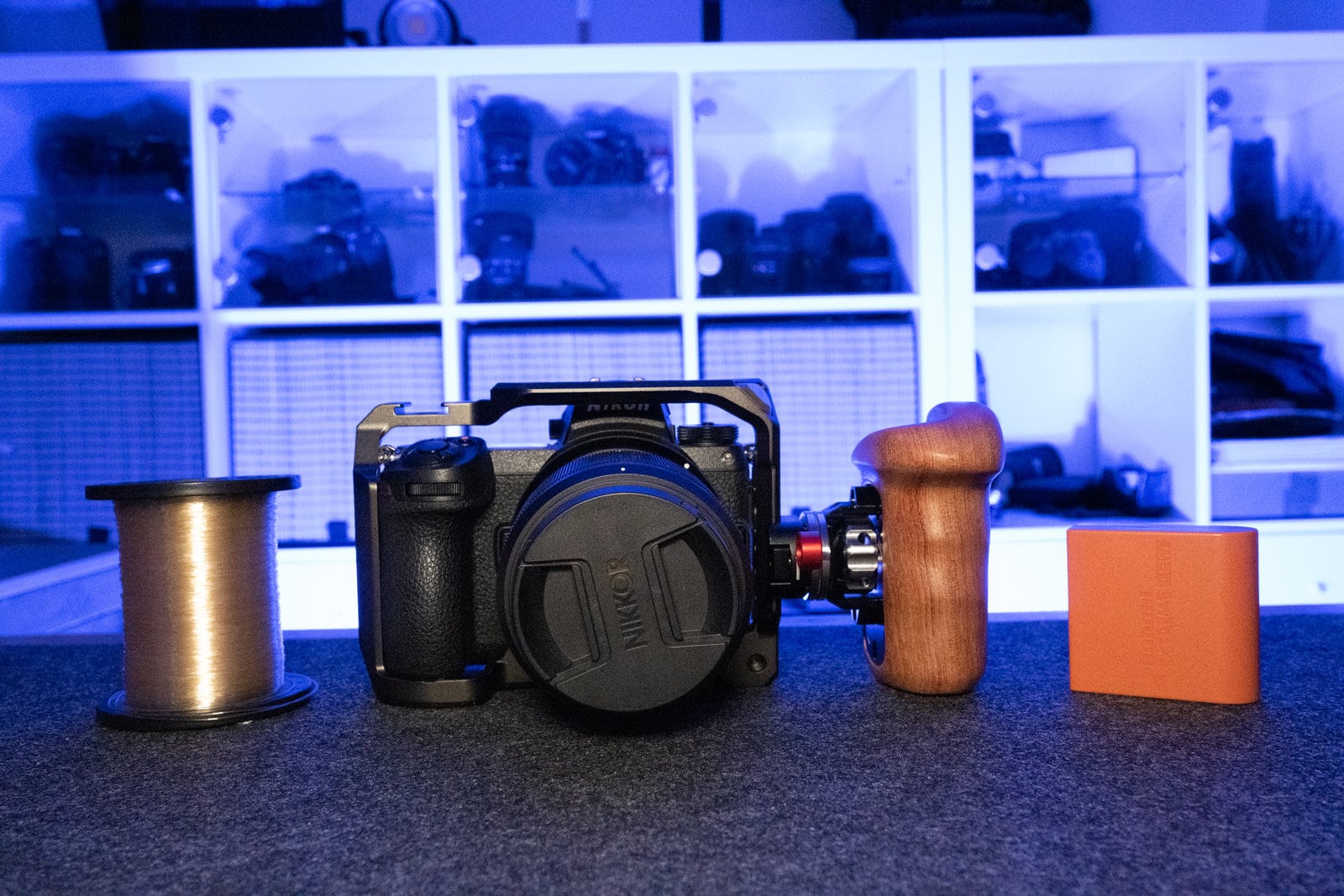 So as you can see the photograph looks terrible and you may well be thinking there is no way we can recover this but that's where you could very well be wrong.
DxO PureRaw2 edit.
Editing this file in DxO PureRaw 2 was incredibly easy. You simply go to "File" in the menu and them move down to "Plugin Extras" and select "PureRaw 2" after a few second a pop up box appears that basically asks you how you want to process the files…
Do you want to use "HQ", "Prime" or "DeepPrime" for noise reduction. Seeing as DeepPrime is the ultimate in noise reduction software I went for that option here.
The next option is DxO Optical Corrections section where you can select "Global lens sharpening" and or "Lens Distortion Correction" for the image.
Then we get to the file saving format with the option of Jpeg or DNG file format.
Finally you can select what folder you want the image to be saved in and the name also.
Once you select these options they then become the default option every time you go to edit a file but don't worry you can change this anytime you want as the pop up box appears every time you process a file.
You then click the "Process" button and that's it you are done, give it 52 seconds in my case and the file is finished an back in Lightroom. Editing times vary due to your pc's performance and the size of the file which in this case was a 46mp uncropped image.
You can see the edited Photograph below. Which looks amazingly good considering it was shot at ISO 25,600.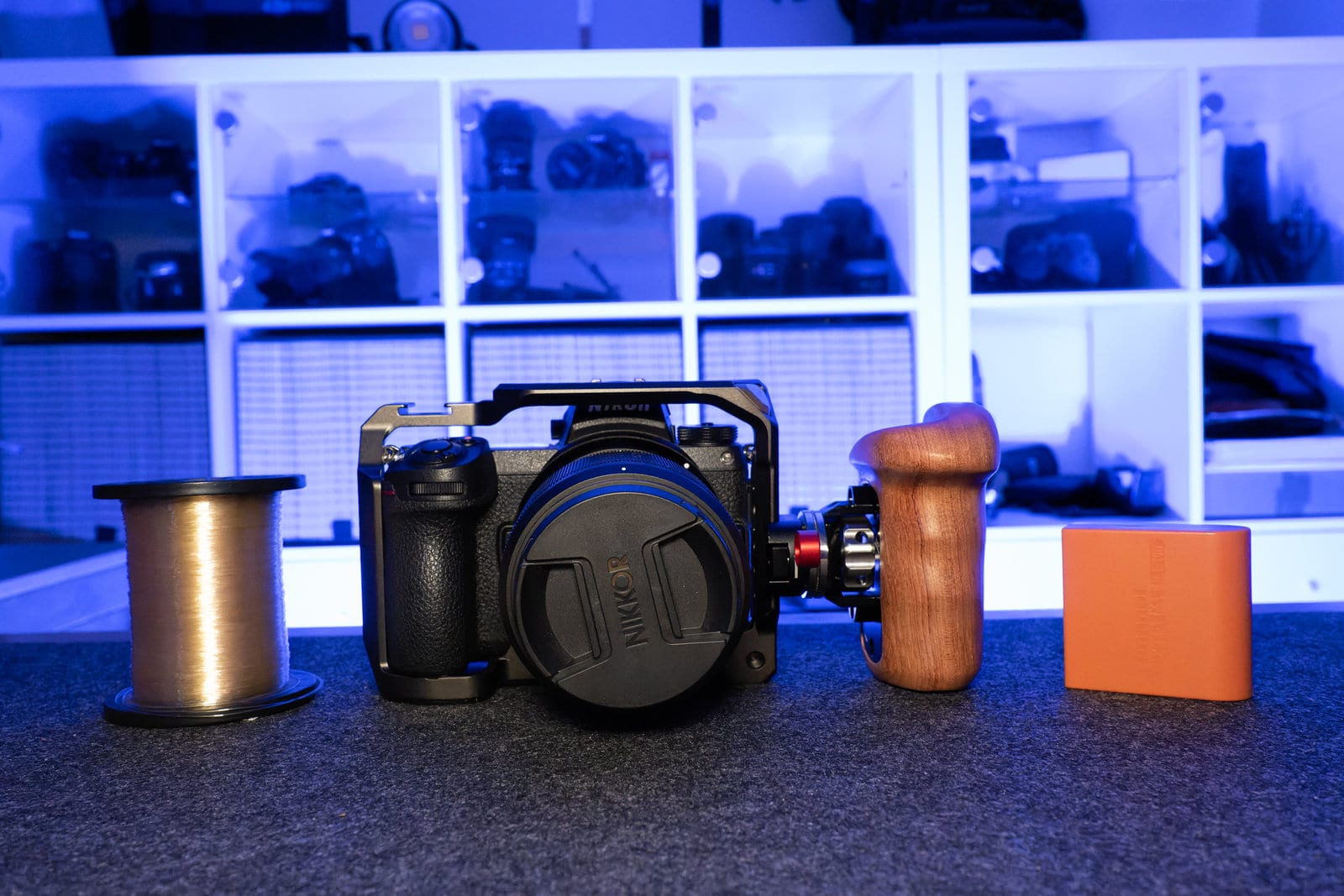 Topaz Photo AI edit
Editing the same photograph in Topaz Photo AI is again a simple matter, simple right click when you are on your photo and select "Edit in" then move over and select "Topaz Photo AI" Lightroom will then ask you do you want to "Edit a copy of Lightroom adjustments" or "Edit a copy" "Edit Original".
Once the image arrived over in Topaz Photo AI the first thing Topaz Photo AI does is scan the image for a subject and then also start to work on processing the image.
In this case it selected the camera and applied Noise Reduction. The image was clean but very soft so I I also asked for sharpening to be applied.
Once that I saved the file and it was sent back to Lightroom. Photo AI did all this in 42 seconds which was a whole ten seconds faster than PureRaw 2 so major plus point for Photo AI on the speed front.
The finished photo is below.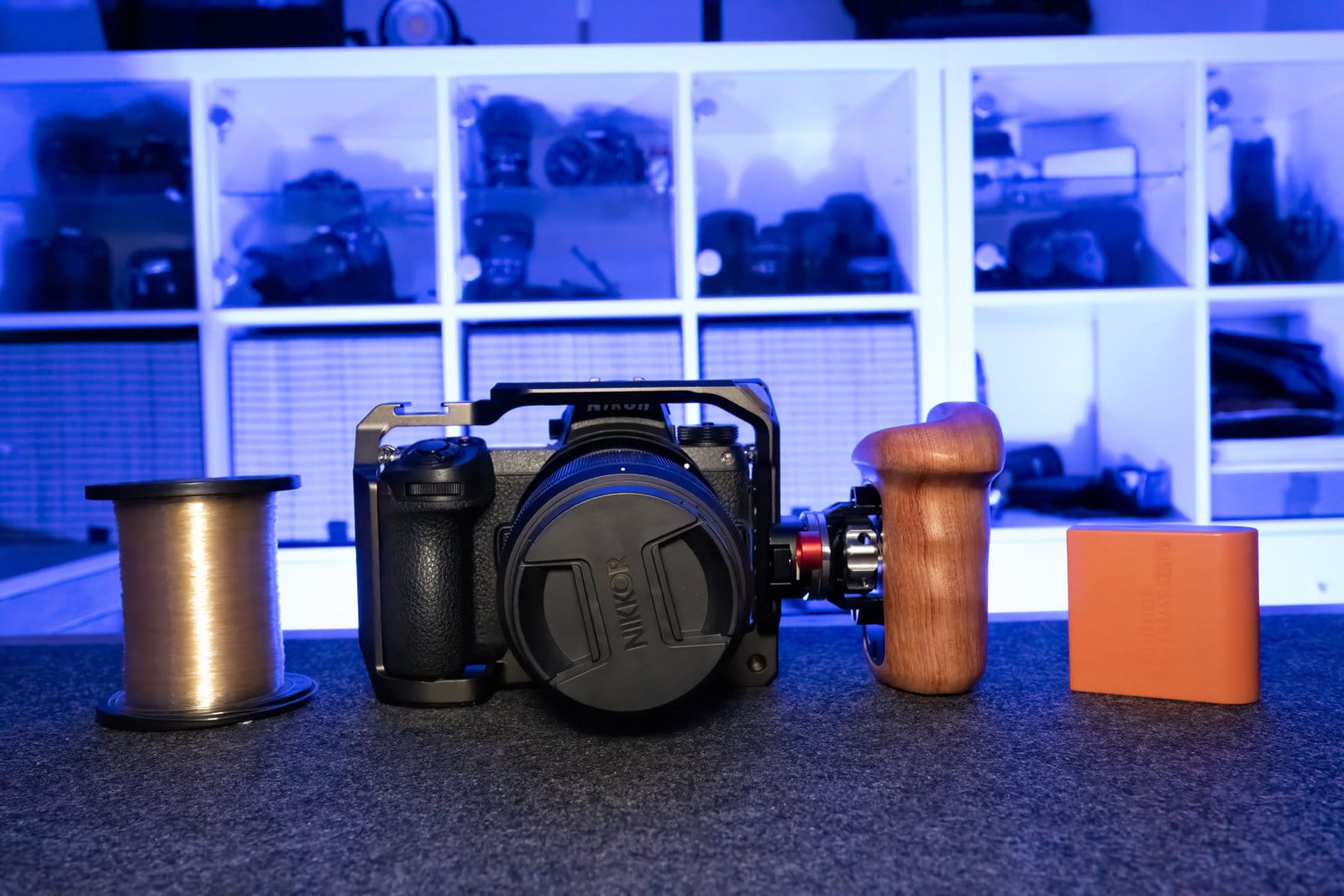 The resulting photo above as you can see is very clean with no noise remaining but the image is still not sharp enough. Just look at the results side by side below and there is no comparison so huge plus point for PureRaw 2 there. 
Let's face it time is important but if the 10 second saving led to a far inferior image then it's clearly not worth it.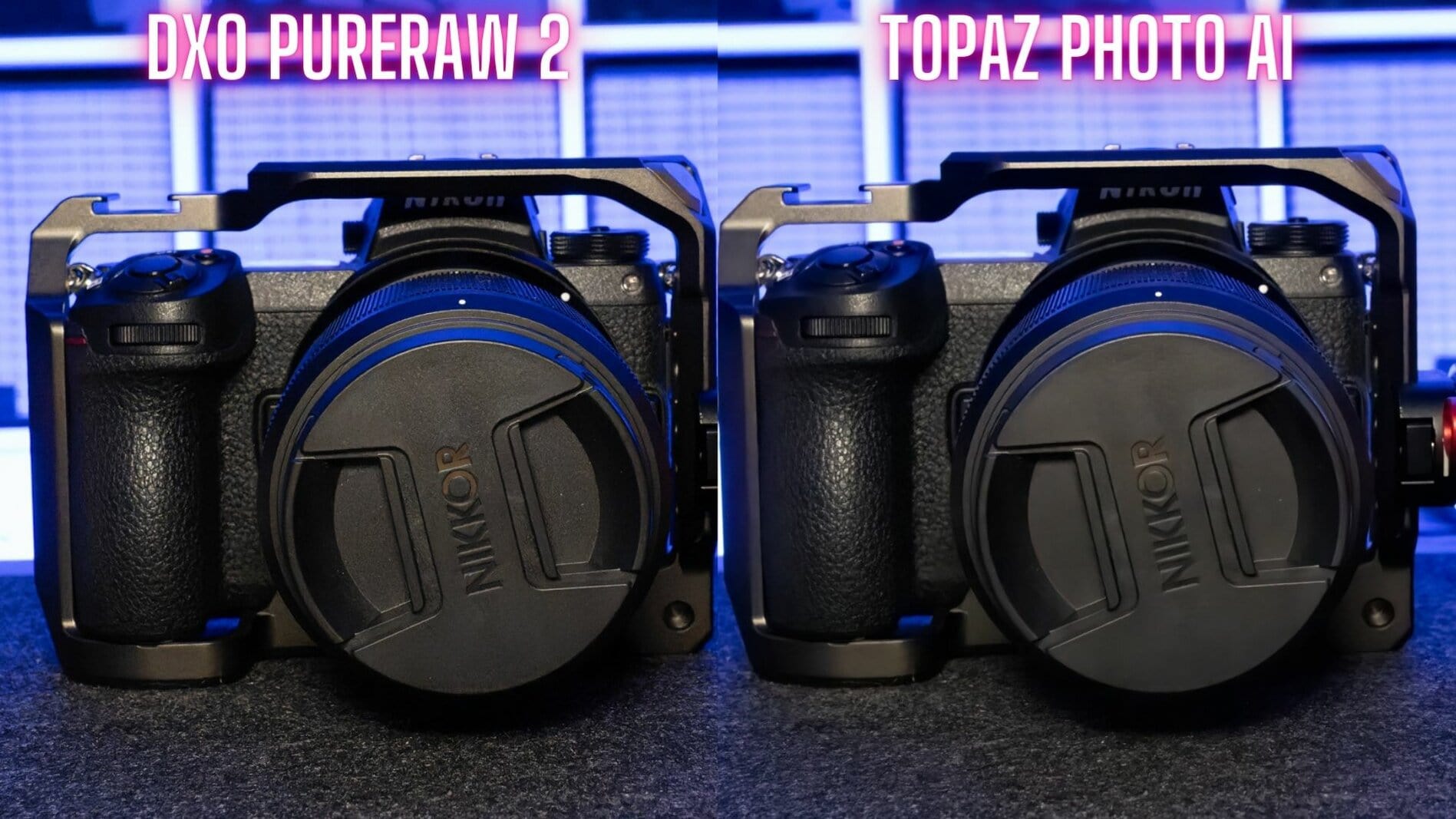 Photo AI Manual edit.
Time to edit the shot manually now and try to get the best results possible results from Photo AI.
Exporting it back into Photo AI and playing around with the noise and sharpening controls gave me the results below which were a lot better than the AI edit but it took me two minutes and sixteen seconds to get those results.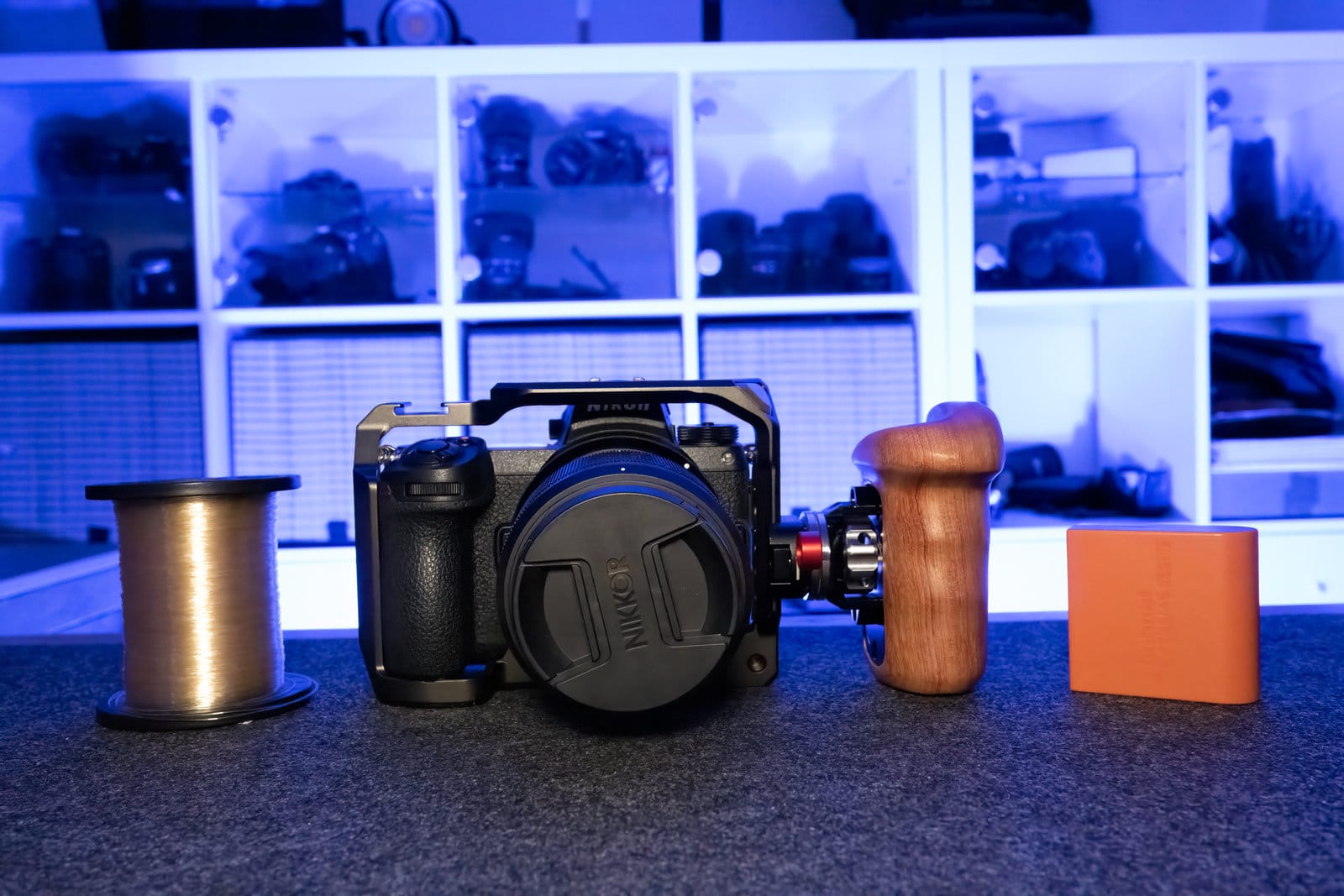 Photo AI vs PureRaw 2 results.
Before we look at the results let's just recap on the process and yes they were both very straight forward to edit in ways with PureRaw 2 obviously being the easiest one as I literally did nothing and the software did it all.
Photo AI took over twice as long to edit a single shot but if the results are better then hey the time doesn't really matter, well yes it does but you know what I mean.
The side by side results are below. Or download the edited files at the end of the post.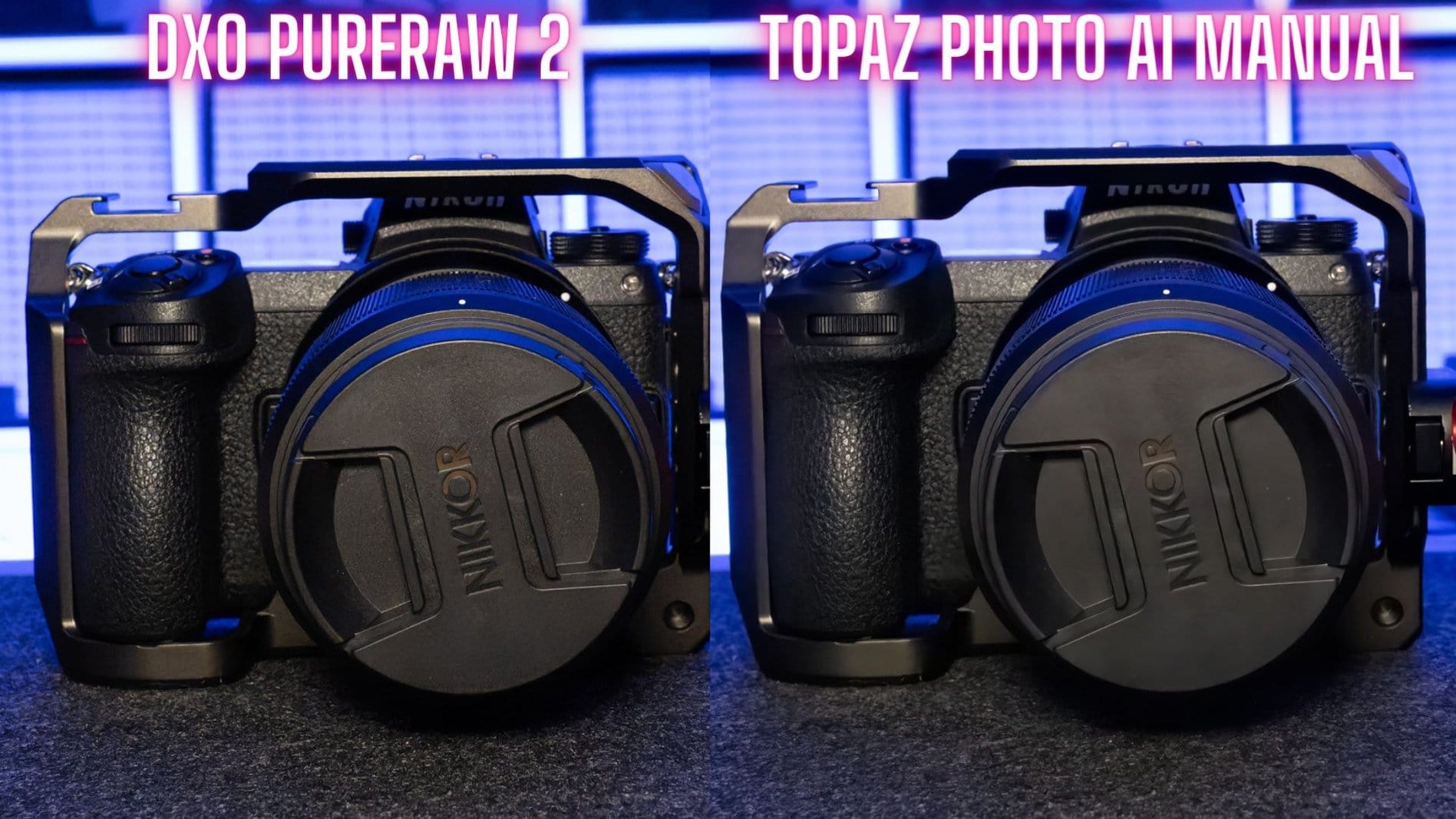 Which one is better and why?
Now that is a very good question and in all honesty I would have to say Pureraw 2 as not only was it way faster but it also did a more natural job for me.
When you look at the camera grip and thumbwheel Topaz looks better but the textured lens cap now looks smooth and the there are a lot of in consistencies in the Topaz edit with blurred areas right alongside sharp ones.
You can also see that Topaz adds a slight colour shift to the image in all its edits, which is only really a slight disadvantage but it's still there.
Conclusion
So for me personally DxO Pureraw 2 is better than Topaz Photo AI for three different reasons and they are three big reasons.
Firstly DxO PureRaw 2 was faster and it took only 52 seconds to process this file for me, whereas Topaz Photo AI took 2 minutes and 16 seconds for the same file. That's well over twice as long which is just too much unless the results are better which brings me to the second point.
Secondly the results were far more natural from DxO PureRaw 2 and it just looked right straight away with no tweaking.
Thirdly now this is a big one DxO PureRaw 2 as I mentioned above was completely automatic and that's huge. Let's just give a typical example of shooting a wedding at very high ISO's as it's a dark church and you can't use flash because either the priest or couple don't want the distraction during their wedding.
You could be easily shooting up around ISO 12,800 at times and now you have 200 photos from the ceremony to process. DxO PureRaw 2 can batch edit all these shots for you and you can work away at something else while it spends say a minute at each image which adds up to 200 minutes or 3 hours and 20 minutes.
Now edit those shots in Topaz Photo AI and you have to manually edit each shot occasionally you are going to have to spend at least 2 hours editing those shots when you could have been doing something else. You might be able to edit some shots with the same settings as the light might be the same hence the shorter editing time. 
Ironically then shots may still not be as good then as the results you could get from DxO PureRaw 2
If you want to see the full editing process then check out my video further up the page as I give you a blow by blow account of both edits and the issues encountered.
Thanks for reading my review and I hope it helped you.
See you out there,
Kieran.
DxO PureRaw 2 vs Topaz Photo AI Which one is better and why?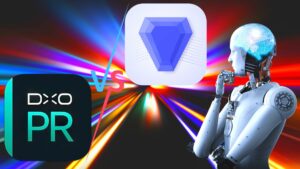 DxO PureRAW 2 vs Topaz Photo AI review: Which one is better for you in 2023 and why? I deep dive into these two apps to see which one is really best.