Topaz Sharpen AI vs Topaz Photo AI Review is this the end?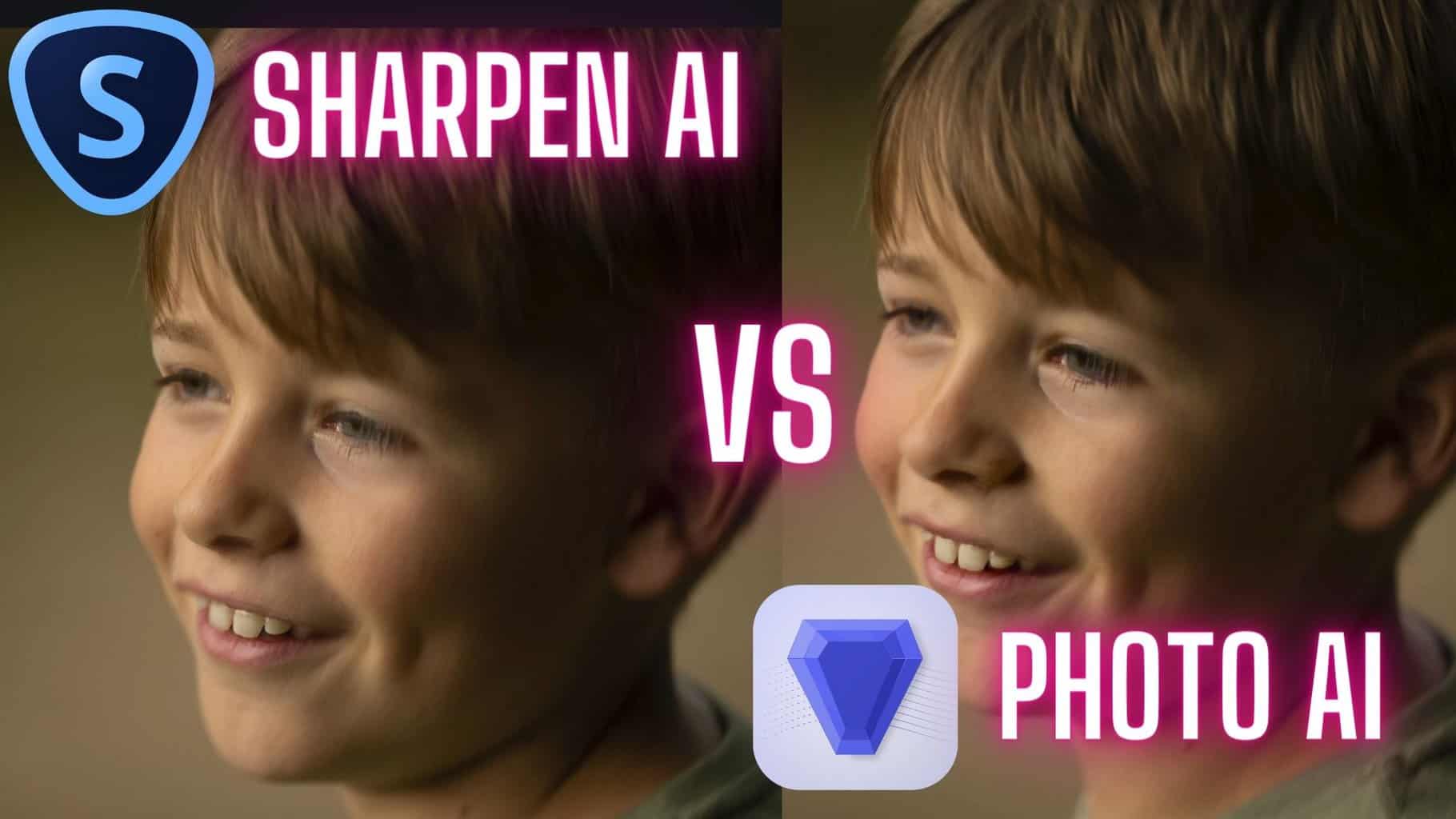 Topaz Photo AI vs Sharpen AI is one of them better and why?
In this Topaz Photo AI vs Sharpen AI review I will be ignoring the price for now as Topaz Photo AI is a nearly twice the price of Topaz Sharpen AI but Topaz Photo AI also includes a slimmed down version of Gigapixel AI and DeNoise AI.
By the way you can read my Topaz Photo AI vs Gigapixel AI review here if you want to see how Photo AI fairs out on enlarging images.
Have a look at my Topaz Photo AI vs Topaz Sharpen AI video below or read on to find out more…
Topaz Sharpen AI Rant…
When you think of sharpening software you think of the latest and best software out there, to be fair Topaz Sharpen AI was exactly that software for years and it was most peoples default sharpening software.
You may very well notice I said "was" in the previous sentence a few times and yes that seems to have changed and no it's not because Photo AI is better.
I have read and watched loads of reviews recently on how much better Photo AI is and honestly that was never my experience with it. Hence, that is where this review has come from to put an honest review out there and see exactly how well these platforms compete with each other and show the results side by side, which were in all honesty very disappointing.
Topaz Sharpen AI is this the end?
At the time of writing this and also recording my video review below Topaz Sharpen AI hasn't been updated in nearly 8 months! So what's the issue there you might ask?
The issue here is editing software is progressing so quickly these days that's like comparing a 10 year old car to a new one.
With the serious advances in AI technology and machine learning having pushed these sharpening software forward rapidly over the last 6 months.
When you have a company like Skylum producing a bit of sharpening software like SuperSharp AI that in all honesty blows Topaz out of the water on their very first attempt at producing Sharpening Software that sends alarms bells off in my head.
On1 have produced Tack Sharp AI (review here) that in my mind is also better than any of the Topaz products so what's happening? Where is the step forward Topaz? I am anxiously waiting and hoping for it as the more companies we have producing software the more competition there is and the better it gets which means we the consumer or photographers are the ones winning in all this.
Yes, I am the same as you and I pay for my Topaz Software myself, I up until earlier this year worked with Topaz Labs to help promote their software to my readers and my workshop Clients so I have a lot of people using their software.
I seriously hope there is a huge new software version released for Sharpen AI and very soon too… not jut onbe of these small updates but a really massive step forward before it's too late and people really start to jump ship like I did.
Topaz Photo AI vs Topaz Sharpen AI Conclusion
In the video above you can see that there is very little difference in any between these two bits of sharpening software which is a serious pity. Yes, Topaz Photo AI is a lot faster and you have three apps in one but I personally  would still default to the original apps rather than using Photo AI as of yet.
Now, hopefully that will change but Photo AI had a good bit of catching up to do and I wonder if the AI engine is capable of it?
So come on Topaz please update Sharpen AI and don't just do a token effort please give us the massive update we need and if you can include that in Photo AI then that would be amazing also.
For now I will personally be sticking with Tack Sharp AI and SuperSharp AI anytime I need a bit of sharpening to be done.
See you out there,
Kieran.