Nikon Z6iii News and when will it be released?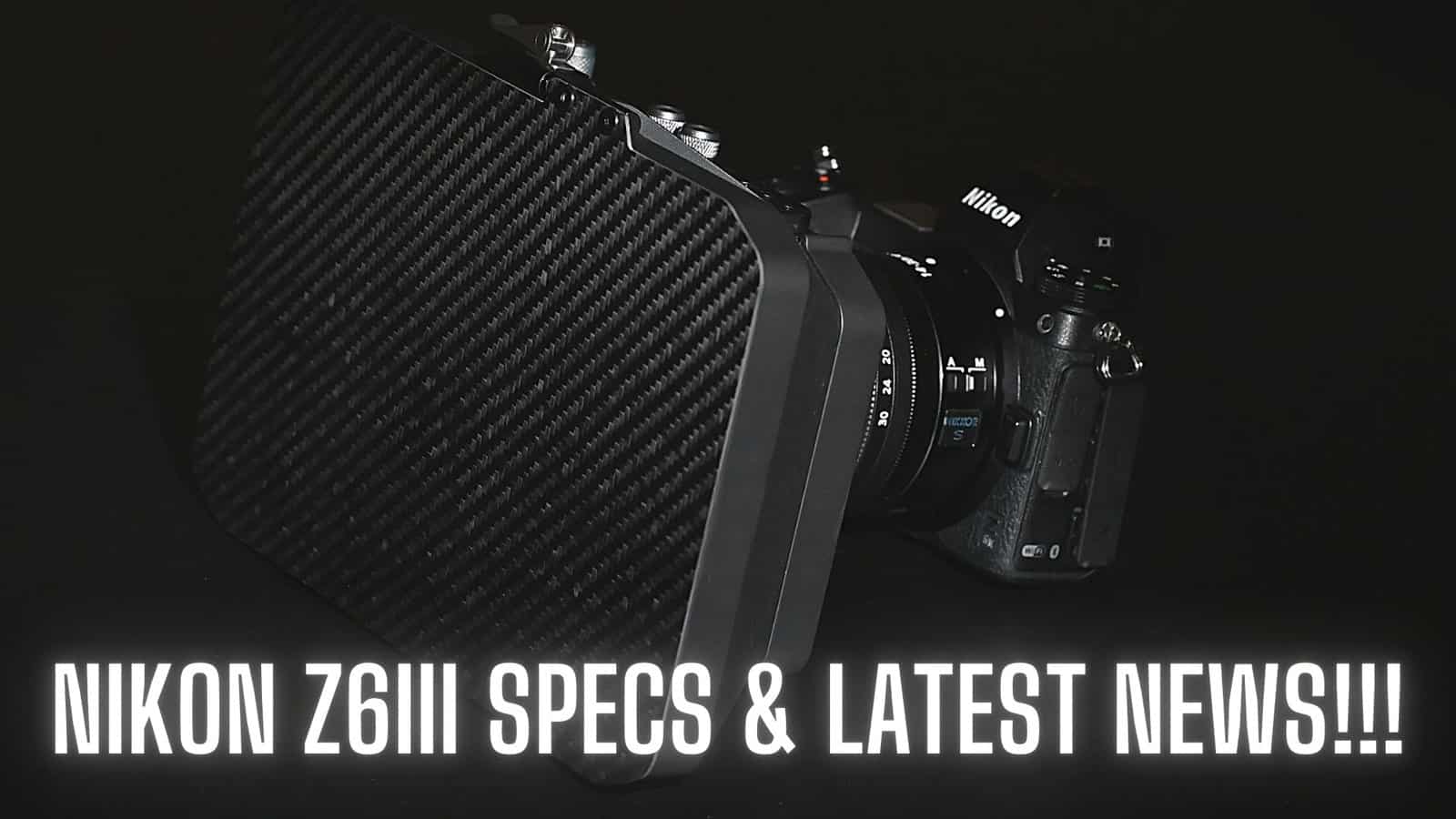 Nikon Z6iii price, specifications and release date.
Updated on the 19th of Septemeber 2023 Original post on the 14th of August 2022
Since July 2022 there have been loads of rumours about the pending Nikon Z6iii, it's release date, spec list and of course its price. I originally posted this article way back on the 14th of August 2022 with some inside info and predictions from people in the know. So below is the latest update on not only when we can expect the Z6iii but also its specs…
I was originally hearing the Nikon Z6iii would be announced possibly around Late Oct/early November 2022 with a launch date in February to March 2023 at the very earliest. This was a ll a smoke screen though to hide the Nikon Z8 launch which I was also told was in storage and ready to be released at the time. So why are we in late Septemeber 2023 and we still don't have a Nikon Z6iii launch date?
Well, there have been a few things that have changed between then and now. The first being the Red court case over the Nikon Z9 and the internal Raw recording. Since that has been finalised we suddenly found ourselves with a Nikon Z8 launch which has been a mind blowing success so far despite two recalls.
Why hasn't the Z6iii been announced yet? 
It was never going to be launched in early 2023, I have been told those rumours were spread by Nikon on purpose to hide the launch of the Z8 which I incidentally posted about back in October 2022 thanks to a friend very much in the know.
Right now I am told there is a Nikon Z6iii announcement just around the corner but the Zfc launch has to go through first and there is a slight issue with the Z6ii also.
That issue is heat and while a smaller body is great it means there is less internal surface and external surface area to dissipate heat.
Youn can already see how the Z8 has more of an issue then the Z9 has due to its more compact size. So the Z6iii is going to have a lot more of an issue for two main reason, the first being as I already mention smaller surface area for heat to dissipate and the second being heat transfer from components as they are closer together so that's only going to compound matters.
What I am being told is the newer breed of CF Express cards on the way are going to help mitigate this issue.
This is coming from my contact who told me back in August 2022 that we would have aNikon Z8 by the end of the 1st quarter of 2023. So I am very much inclined to beleive this and in all honesty I hope its right, now you might very well be thinking why are you hoping for an issue to be real Kieran?
Nikon Z6iii heat: why its a problem and also a good thing.
Yes, I am already talking about an issue in something that hasn't even been released as of yet and why this is really good news for us all.
Crazily, I have been talking to a few contacts now about the Z6iii specs for over 9 months and yes I will be getting into to the Z6iii specs further down the page, for now let me just say that overheating in the Nikon Z6iii is a very positive thing as it means the spec list that has been leaked to me just has to be accurate and this camera is not only going to have massively improved AF performnce but also going to see some serious video specs creep in with it.
The video specs is where we see the overheating issue btw, while the increased resolution for photography and slightly higher frame rates apparently have no over heating issues (this is no Z8). 
So let's have a look at the specs and what we can possibly expect.
Nikon Z6iii specs: rumours and what's right? 
I think it's very important to understand that until the camera is actually officially announced that the specifications are still open to slight change. This is the key here and why I believe we could still see some tweeks to the final product as of yet.
Even since I originally heard the Nikon Z6iii rumours last year the specs have changed a bit and yes that's to be expected. My source has been fairly bang on about specs though, and while they have changed a bit they got the Z8 specs right 6 months before the camera was announced. 
I have also talked to several other people who claim to be in the know and they all have had completely conflicting reports on the Nikon Z6iii rumours and specifications but none of them seem to have the real inside scoop.
I believe the main reason for this is Nikon are probably putting out different Nikon Z6iii rumours to throw other companies off the scent, think about it do you think Nikon want Sony, Canon Fuji, Panasonic and a few more brands knowing what they are about to launch and when?
Nikon Z6iii Specifications
So what can we expect in the Nikon Z6iii?
Improved Af system… taking all the best parts form the Z8 and Z9 AF system will give the Z6iii a serious step up in AF performance. This is happening and it's going to be one of the serious game changers about this camera.
36mp sensor is looking very possible and if we are looking to push out 8K we are going to need this sort of resolution. This could be the point where the Z6iii becomes a very serious hybrid camera with the same resolution as the D810 had. Let's face it 36mp is going to be great if it happens. This is obviously going to be one of the biggest changes in the Z6iii and it seems Nikon are playing their cards very close to their chest here. There are other rumours out there claiming it will be closer to 30mp.  
Unlimited internal recording… Yes, we will now have no limits on the internal recording time thankfully, which again is going to be a nice step up from the Z6ii.
N-log and raw internal Recording as standard on the Z6iii, well that should never have been in question.

The same body size more or less which is a nice plus as the size was great for a mirrorless camera. This is what could give us our heat issues though.

The same EnEl15C battery format is also looking like it's going to happen. That will be awesome speaking as someone who owns 7 EN-EL15 batteries.
Increased frame rate options… well that was always going to happen the real question here is will 8K 30 be an option? The 120fps at 4K is going to be available with very strong rumours of a 6K res being there also. The 8K question is one that is constantly bouncing around and I just can't get a serious answer on it!!! Personally from what I am hearing 8k is looking like it it's going to be included. If Nikon go for 8k in this model with all the other specs above then it could seriously be throwing down the gauntlet to a few other companies.
Resolution as I just said is going to be the deciding factor on how well this camera is received worldwide and while 8K would be amazing I think the option of 6k would be a huge step up from the Z6ii for editing purposes and of course the internal recording and different recording formats could be an absolute game changer for this camera. 
Nikon the ball is in your court so the only question that remains now is do you want to hit a homerun or are you going to play it safe???  Go on, knock it out of the park, show them all that DSLR is dead and there is now a new Nikon rising from the ashes breathing fire and getting ready to kick ass. 
Nikon Z6iii release date
When can we expect the release of the Nikon Z6iii? one of the hottest questions out there now in Nikon Land… There is no doubt a new camera model announcement is going to happen soon and while the speculation is that it's a full frame Zfc I still believe the Z6iii won't be too far behind it. 
The Z6iii announcement is probabaly about 3 months away now I am told which would mean we can expect an announcement in late Nov/Dec 2023 with the release date being late in the 1st quarter or second Quarter of 2024. 
The expectation here is camera bodies will start hitting shelves around April to May 2024, depending on the order volume of course. 
Now Nikon might just suddenly release the Z6iii in early 2024 with very little to no warning and hey if they do that's also great news for us all just as long as they realease the camera soon. 
Looking at the Z-fc, the Z50, Z30 and now the Z8 Nikon seem to be able to produce enough of these bodies to cater for the demand. So their production line certainly has the capacity to produce a lot of product.
Nikon have been churning out some great camera bodies over the last year and it looks like that is only going to get better now. I won't even start to talk about the jaw dropping lenses they are producing these days.
So, when will we know what exactly is going to happen with the Z6iii?
I believe we already know now after the Z8 launch that a lot of the things I mentioned above are near certainties now. We will know how right this was in a few months now hopefully and we get the biggest new camera of the year launch.
Yes, I know the Z8 was smassive and it will be without doubt the best sellling Nikon camera of 23 and 24 but the Z6iii could literally be ground breakingly good when it's launched.
For now I think all of the above improvements are going to make this camera an incredibly serious option for all the hybrid shooters out there and with the added bonus of the stunning range of Nikon Z lenses too, with third party lens manufacturers now jumping on board we could see the Z mount finally kicking off properly.
If you want to know what is happening with the Z7ii and the Z8 pop on over to my blog post here for a read of it.
Or I have another post up on is the Nikon Z8 the Nikon D850 Killer if you want to have a read of it?
Or if you want to improve your photography then why not going me on one of my photography workshops.
Until then I will see you out there,
Kieran.
Nikon Z6iii News, Specifications and release date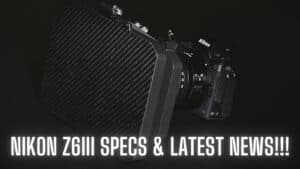 Nikon Z6iii latest news, specifications and when can we expect the release date and announcement from Nikon. The Z6iii feature list is jaw droppingly good!!!