Topaz Gigapixel AI just $67.99 right now with this trick.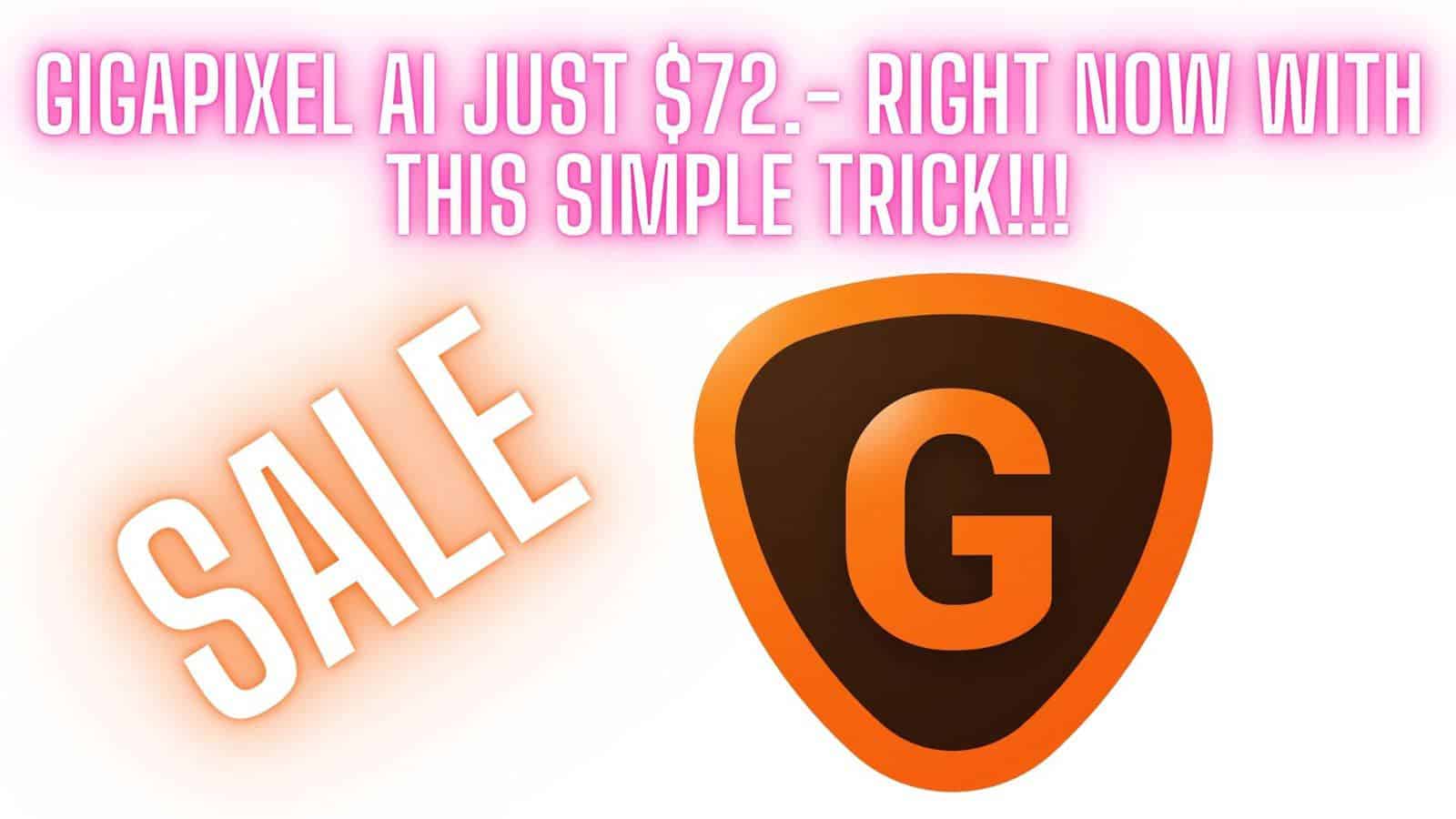 Topaz Gigapixel AI is on sale right now get it even cheaper only $67.99
Update… this offer is no longer running but do check out the ON1 Resize AI review here as it's cheaper than Gigapixel AI and it's what I now personally use.
Yes, you read that right…. Gigapixel AI 6.1 for just $67.99 right now during the sale and with my promo code below.
It's no secret that I was a fan of Gigapixel AI and I used it regularly before, so for me at $99.99 it was a bargain but for $79.99 it's a fantastic price … taking the extra 15% off again with my Topaz Labs promo code brings it down to a crazy low price of $67.99 , my Topaz Labs Promo code is at the bottom of the page if you want to use it.
I have a full review of Gigapixel AI here if you want to have a read of it. There is also a blog post up on the new added benefits of Gigapixel AI version 6.1 here and what it brings to the table.
Now another little trick to buying the Topaz Labs range of products as cheap as possible is to buy the Image Quality Bundle review here. Again the ON1 Professional bundle is now cheaper than the image quality bundle and it includes 5 plugins not just 3, you can find out more about the ON1 professional Bundle here and don't forget to use my ON1 Promo Code to save yourself at least 20%.
In the Image Quality bundle you get Gigapixel AI, Sharpen AI and DeNoise AI.
You can read my reviews of these products on my Topaz Labs review page here.
See you out there,
Kieran.