Nikon Z fc grip, strap and case
SmallRig Nikon Z fc grip, camera strap and case coming soon. Possibly the best Nikon Z fc accessories you can get.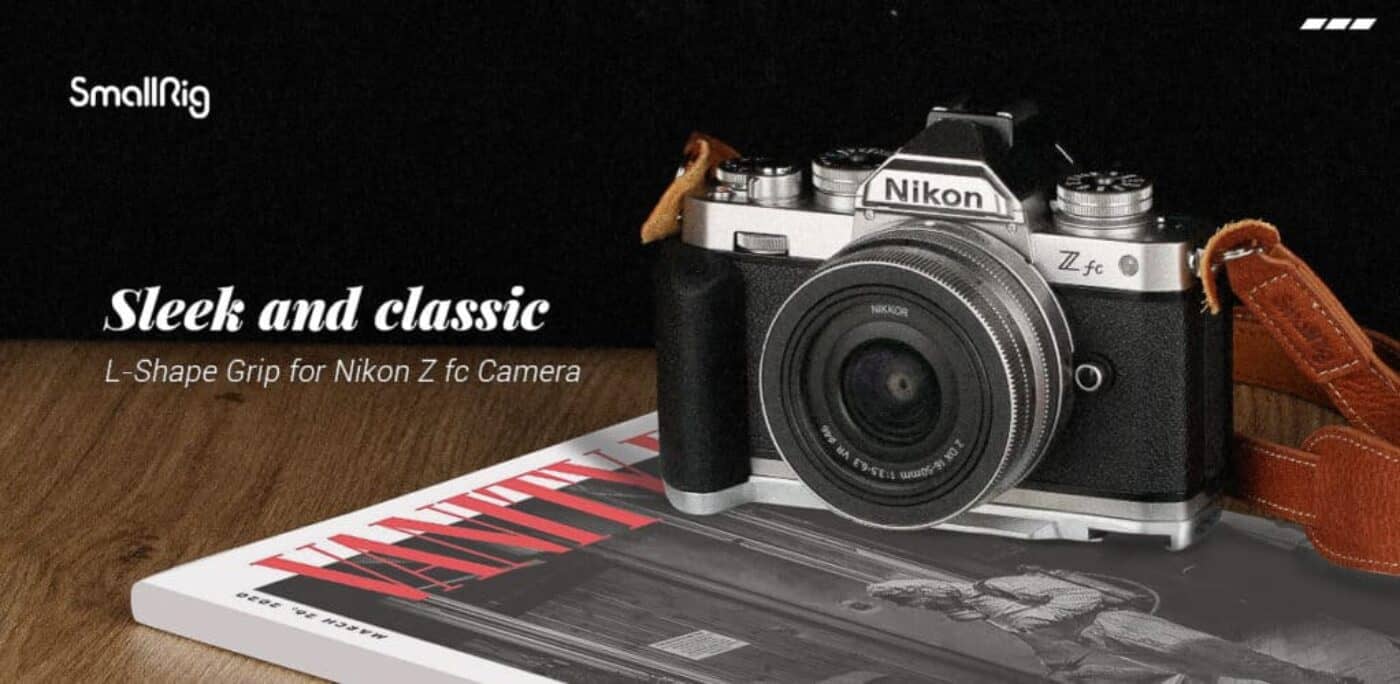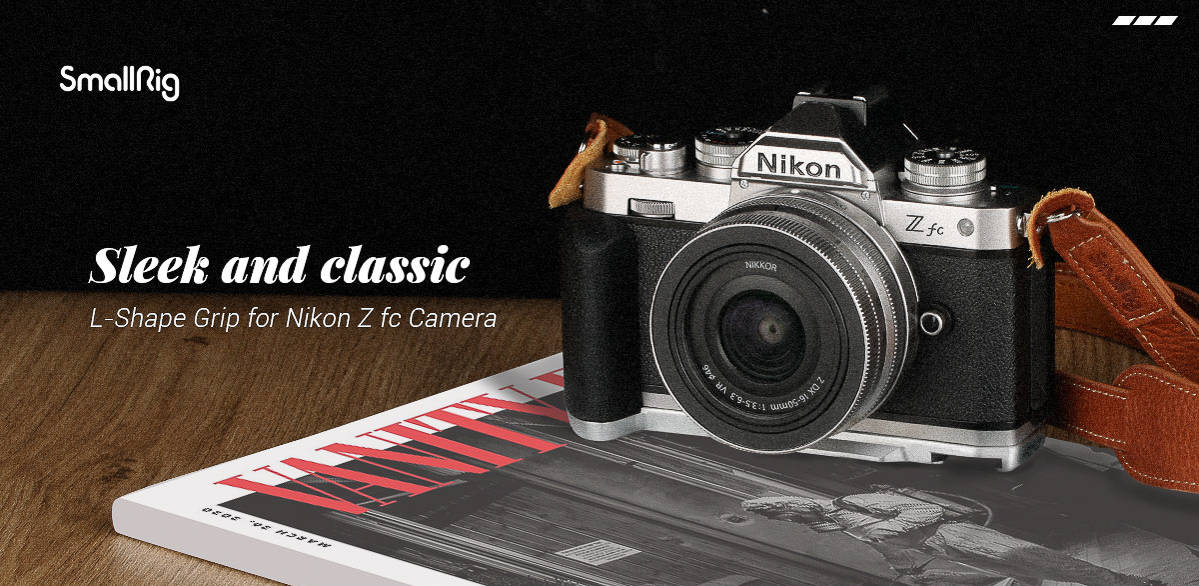 The Nikon Z fc camera has been incredibly popular since it was launched with a gorgeous retro look combined with modern mirrorless power and awesome facilities like the flip out screen in a classically shaped body. I have to say I had a serious problem with this camera though as a photographer. Before I get into that I have this blog post broken into two sections the Z-fc Grip and then the camera strap and case, so please skip to the one you are interested in.
Nikon z-fc camera Grip
The one thing I didn't personally like about the Nikon Z fc camera was the complete lack of a camera grip, now that may not be an issue for most but I have to say I wouldn't have bought that camera for that very reason… before anyone starts shouting the Nikon GR1 grip is available, I know that but firstly it's only available in certain countries with Nikon UK and Europe being the only ones to stock it that I know of.
I personally don't really like the look of the Nikon GR-1 grip as it takes that nice silver framed effect away from the base of the camera. It's also not readily available to purchase (even in countries where they sell it) and lastly it's priced at over £119.-!
I absolutely love the aesthetics of the Nikon Z fc camera though and it would look every bit as good in the 1970's as it does today. Retro cameras for me will always have this gorgeous classical design and beauty about them, so the last thing I would want to do is ruin that design. Let's face it anyone that buys this camera is going to love the look, the buttons and its overall design.
Getting back to my issue with the fc camera and how that may have just changed as SmallRig have announced they are making a Nikon Z fc grip and it's a beauty. Tbh when I first saw it I actually didn't even notice it, it blends in that well with the camera.
You can buy the Nikon Z-fc grip on the SmallRig website here or also on Amazon by clicking here (opens in a new tab).
The other added bonuses of this Nikon Z fc grip are…
1.-You get a slightly longer grip on your camera so it will feel more stable in your hand.
2.- It has an Arca swiss mount built into the base, as seen below…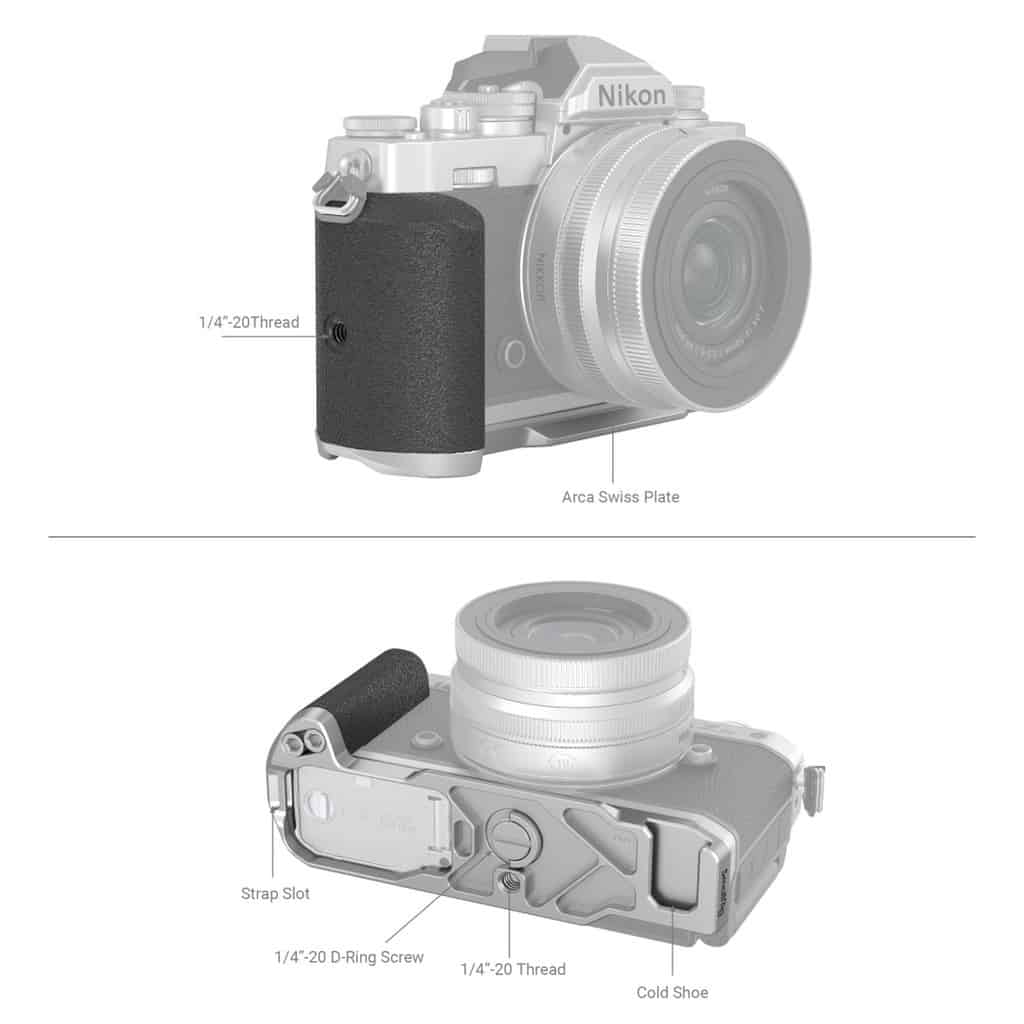 3.- It can be mounted vertically via the 1/4 " 20 thread in the grip shown in the photograph above, so it can be easily mounted to a standard tripod fitting.
4.- Cold shoe mount also included in the base as seen in the photo above. The cold shoe mount is going to be really handy for vloggers out there as it means you can mount a mic there or a light also.
5.- There is also an a 1/4″-20 mounting hole on the base.
The grip is made from Aluminium alloy and silicone gel so it's lightweight and very comfortable to hold. It weighs 75 grams in total and adds so much to the fc in terms of it's features that it will be surely one of the best Nikon Z fc accessories available today along with the SmallRig camera strap and carrying case.
The camera on it's own with no grip and as you can see above is a classical beauty and the last thing any fc owner would want to do is detract from that. I think SmallRig really got this one right with both form and function and rather than taking away from the camera it adds to it.
The Nikon Z fc camera strap and the case & strap bundle.
The camera strap and case for the Nikon Z fc can be seen further below and don't they fit perfectly to match the fc camera with that classical timeless leather look. You can also see the SmallRig grip with the leather strap on the fc directly below and don't they look well together?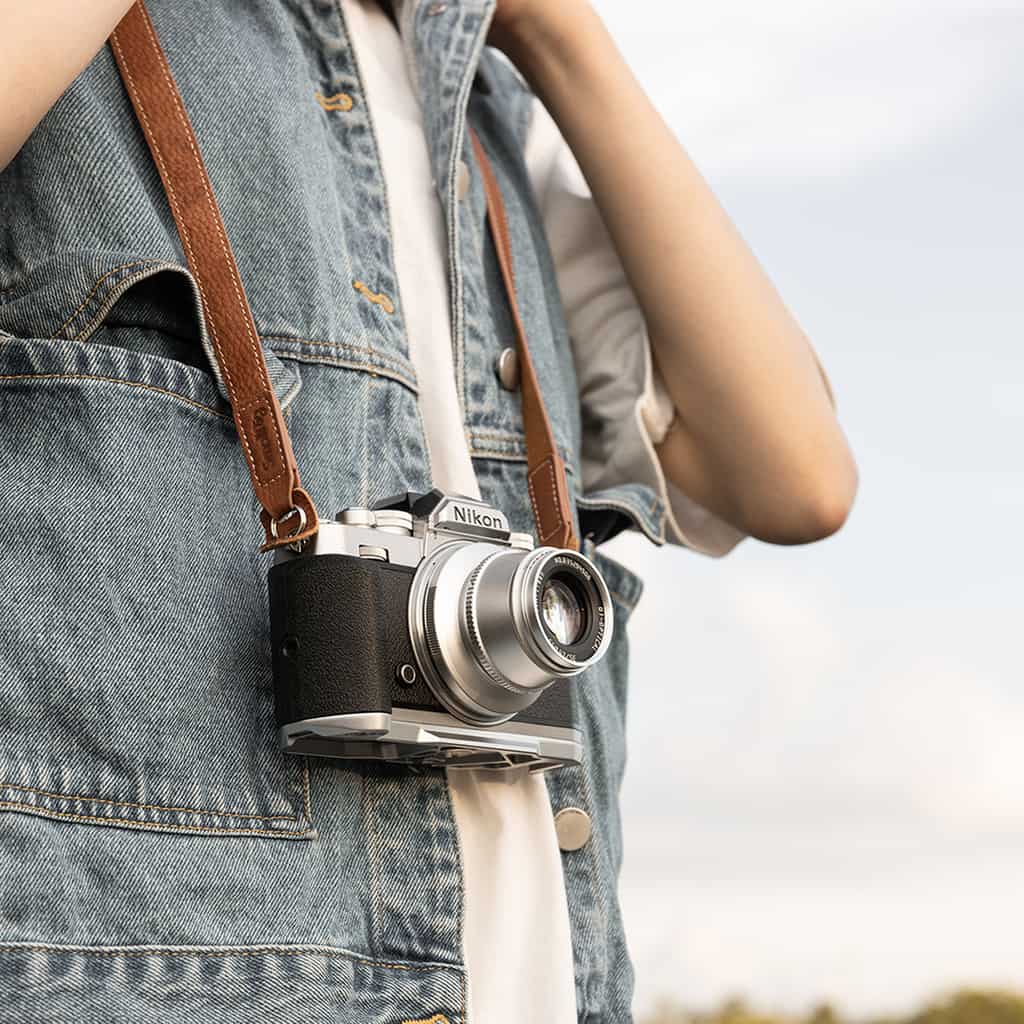 The Camera Strap and half case kit are available on the SmallRig website here or you can also get the kit on Amazon by clicking here.
As I mentioned above you can also get the Nikon Z-FC Grip to complete the kit on the SmallRig website here or also on Amazon by clicking here (opens in a new tab).
You can also get the SmallRig Nikon Z fc strap available here on the SmallRig website.
Below are all the details of the camera strap and case combo kit. The half camera case has a metal alloy base made of Aluminium alloy and has a D-ring locking screw to keep it in place. The base also has a standard 1/4″-20 screw for mounting on a tripod. The Leather half case has been 3d modeled to fit the camera perfectly and doesn't it look stunning?
There is again access to the battery compartment for the card and battery removal and you also have full access to the side camera ports so the case won't interfere with you using your camera.
You can see exactly how well the Nikon Z fc gels with the leather in the product shots below now it's just a question of which one would you go for?
See you out there,
Kieran.