Topaz Gigapixel 6.0 review, what's new and how good is it?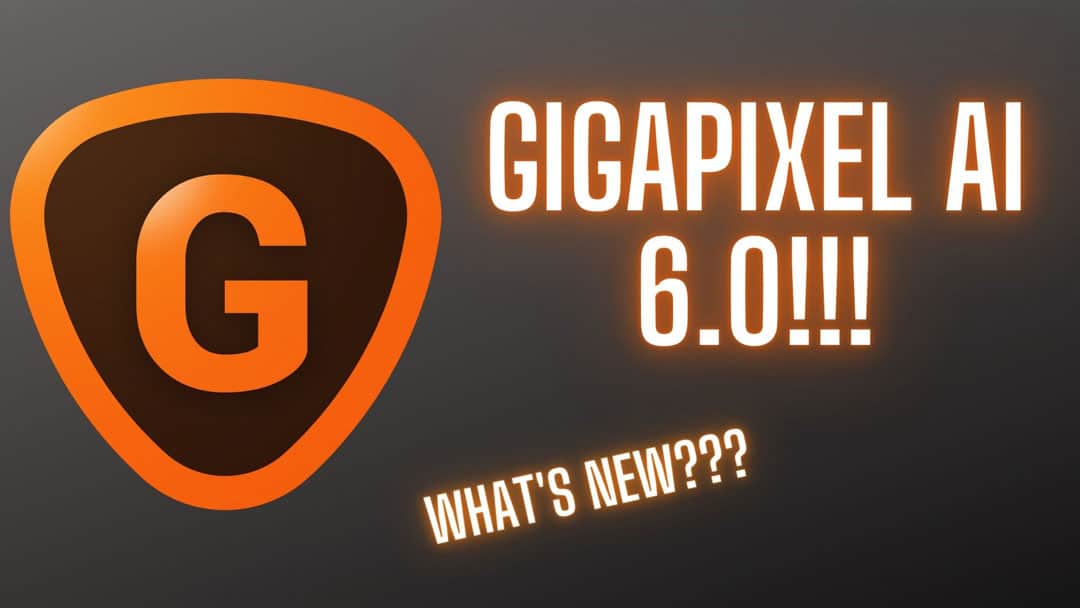 Welcome to my Topaz Gigapixel AI 6.0 review
What's new and should you upgrade to Gigapixel AI version 6.0?
The main (but not only) news on Gigapixel AI 6.0 update is that it now has Native Apple M1 silicon support so for all the M1 Mac users out there that is some very welcome news indeed as it brings with it a near 50% increase in speed and performance.
Gigapixel AI 6.0 also now comes with improved model downloads to get you to work faster.
The user interface has been redesigned, making it easier to use.
Several bug fixes have been implemented also to give you a trouble free experience.
Save yourself 15% off Gigapixel AI with my Promo Code below.
Gigapixel AI 6.0 Native Apple M1 Silicion support
Gigapixel AI joins Sharpen AI, DeNoise AI and Video Enhance AI in being fully supportive of Apples M1 chipset, which not only gives you faster and improved performance with roughly a 50% saving on both processing time and App startup or loading times. This really helps us all increase our photography productivity and streamline our workflow. So good news all around there then.
Model Downloads
Once you update to Gigapixel AI 6.0 you will be asked if you want to download models to speed up future processing in Gigapixel AI 6.0 those files will then be downloaded and installed on your computer. This basically means that in future when you are editing a photograph the models are already on your computer so it doesn't have to download them and it just speeds up the processing of images so if you have plenty of spare storage space on your computer I highly recommend doing that.
User interface refinements.
The user interface has been improved to make it faster and easier to edit your image and hey a fresh new look is never a bad thing either. The UI looks a lot cleaner and the update has refreshed Gigapixel AI into 2022.
Bug fixes.
As with every software there will always need to be bug fixes it's just part and parcel of modern day software and version 6.0 has a brought  a good few with it to help keep your editing workflow as smooth as possible.
Gigapixel AI 6.0 Conclusion.
With the addition of model downloads, native apple silicone support and several bug fixes as well as the new User Interface Gigapixel AI 6.0 is truly worth the update. If you are looking to update your licenses then don't forget my 15% off promo code above to save yourself some money.
My Gigapixel AI 5.8 full review is here or watch my video below on it if you want to know more about this amazing software and what it can do.
See you out there,
Kieran.