SmallRig RM120 RGB Video Light Review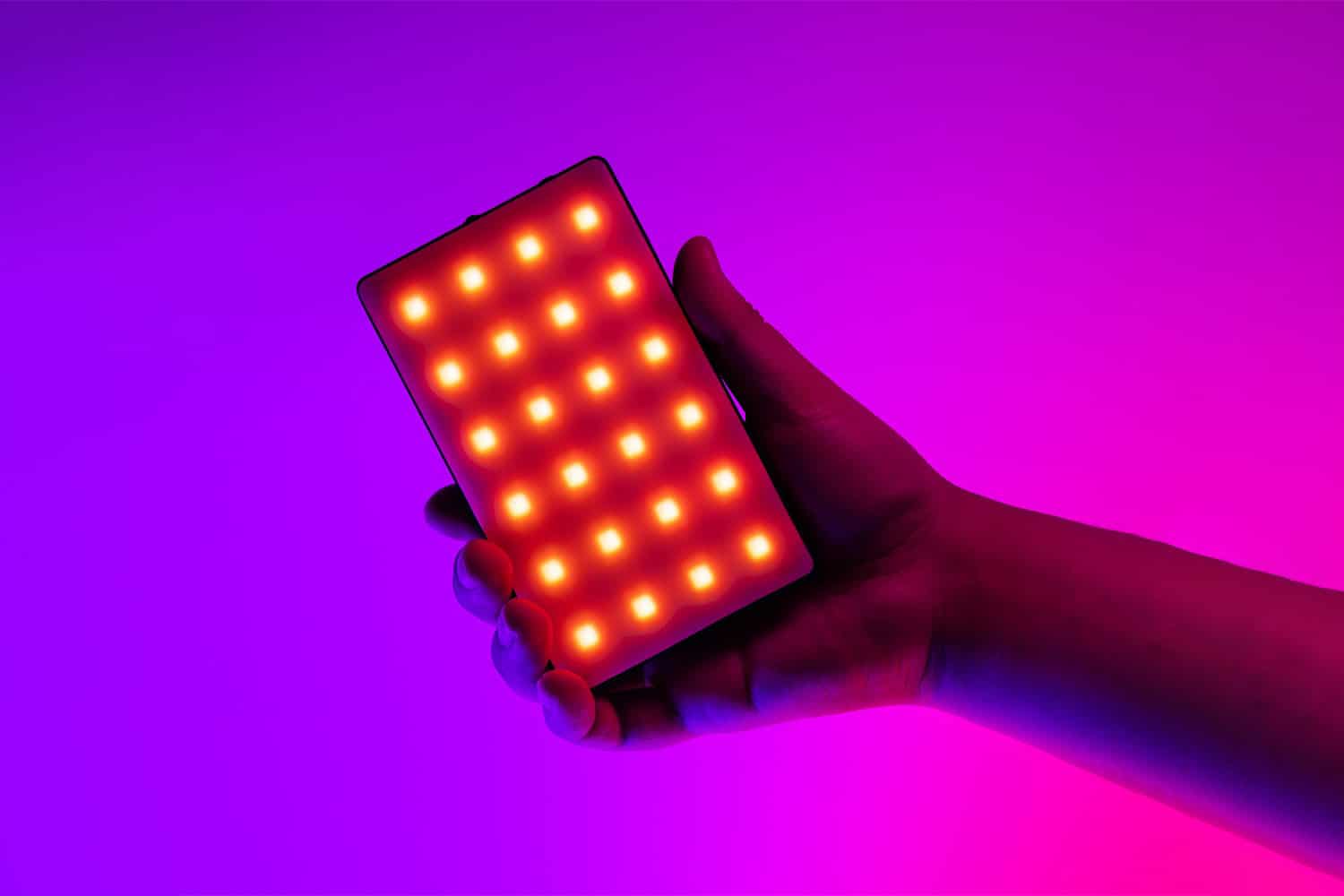 Welcome to my SmallRig RM120 Review is this the best RGB Video Light available?
In this SmallRig RM120 Review we will be having a very close look at the specifications, features and facilities of the RM120 and also where it stands in relation to all the other SmallRig RGB Video Lights.
RM120 Price
This awesome RGB light is incredibly well priced and at the time of writing this SmallRig RM120 Review it retails for around $59.00 considering its great range of features and sheer versatility that's an absolute steal. You can buy it
here on Amazon
or also on the
official SmallRig website here
.
Please note I have affiliate links on this website so I might make a slight commission from any sale made via my links but it costs you nothing to use them. I also pay for a tree to be planted with every sale made. If you want to know more about how I spend this money and what it pays for then please click here on my Affiliate sales page where I explain it all.
What makes the SmallRig RM120 Different?
The RM120 is a powerful compact RGB Video light that provides 3 hours of light at full power thanks to it's massive 5,000mah battery. Now you might be thinking it's not very bright because it can run at full power for over 3 hours… Well it outputs 1,580 Lux at 0.3m which means it is a very bright light especially coming from such a small and compact product.
You can find out a bit more about the RM120 on my video below.
This is exactly what makes this light so very different to everything else in the SmallRig RGB Video light lineup. That huge battery and the light intensity is what truly sets this light apart from the rest.
I also have separate reviews of the other SmallRig RGB video lights if you are interested in reading more about them simply click the link on the model number to read it… SmallRig m160 RGB Video Light (coming soon) and the SmallRig RM75 smart RGB Video Light.
I will be doing a direct comparison post on the three of them very soon also as well as a video review on not just this light but also showcasing each light and what's so different about them. So make sure to subscribe to my YouTube channel to see that one 🙂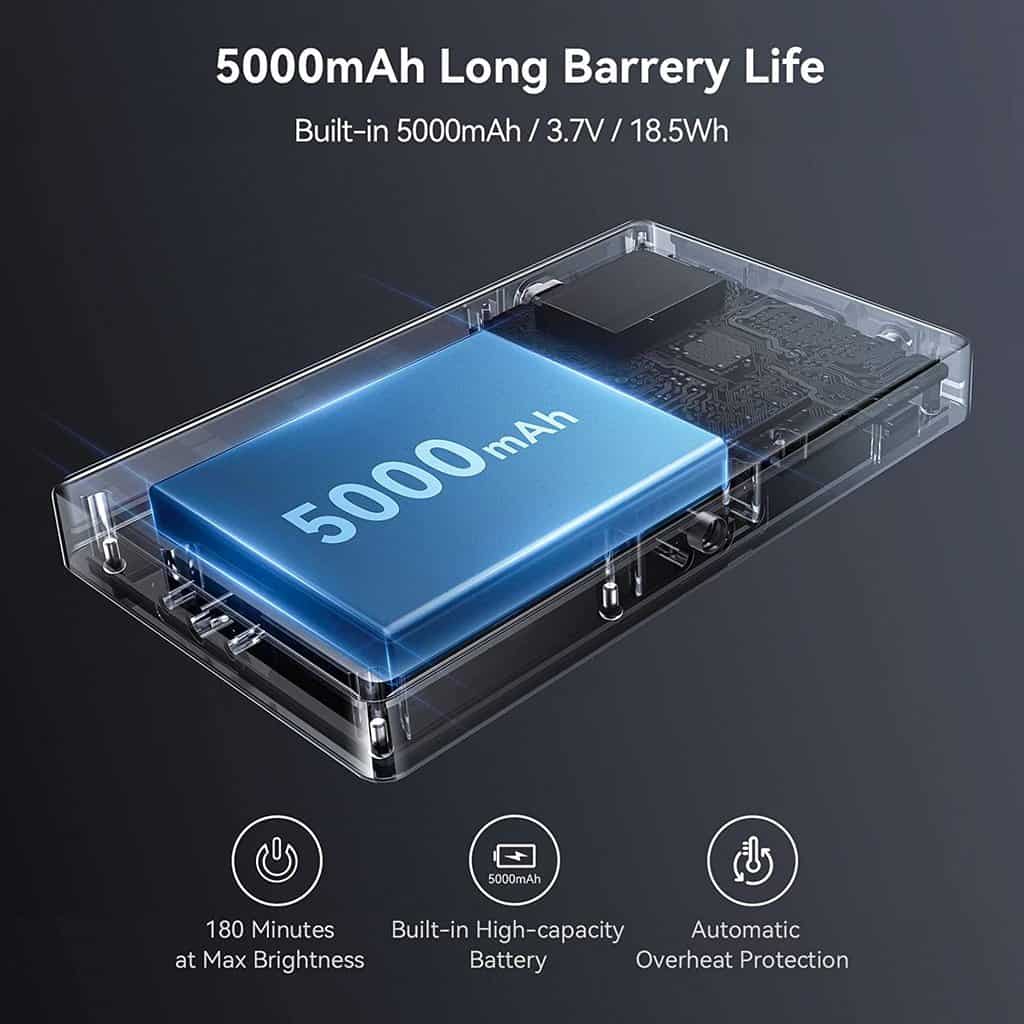 SmallRig RM120 Housing and build quality.

While this light is incredibly bright it is also very lightweight at only 204g, this is done buy using an all metal case to act as both a tough external shell and also a heat sink to dissipate any heat away from the RGB Light.
There is a nice LCD display on the back which shows you not just what mode you are in and the light intensity but also the remaining battery capacity.
At 4.9 inches by 2.9 inches and only 0.6 inches thick this light can easily fit in your pocket or gear bag and take up little to no room.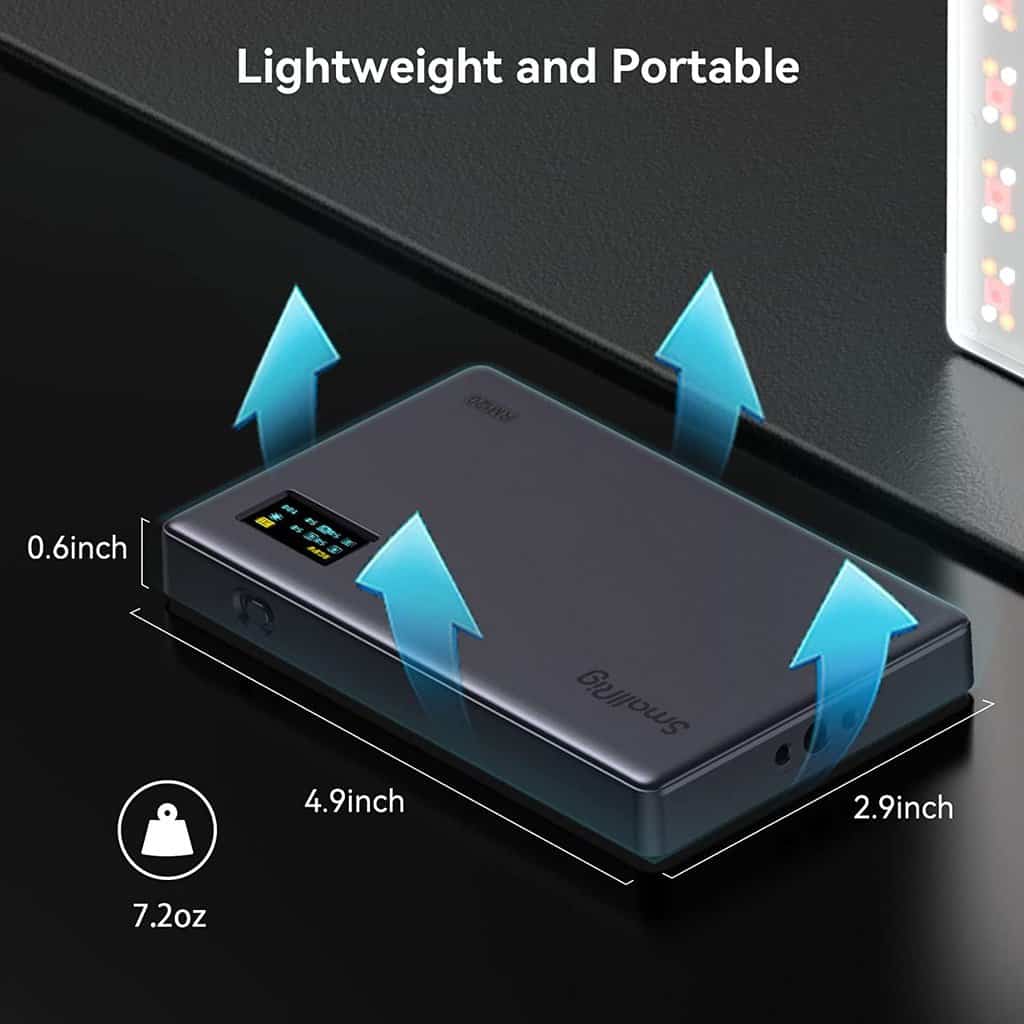 SmallRig RM120 Features and Special Effects.
The full RM120 feature list below…
The 3 hour battery time, this has to be one of the top features.
All Metal case for strength and to release any heat from the light.
Compact Size and Lightweight
Full RGB Video Light
12 FX Lighting modes incl… SOS, Pulsing, Flame, Welding, Police Car, Fireworks, Random, Paparazzi, TV, Faulty Bulb, Lightning and Loop.
Colour Temperature control from 2500K to 8500K
Silicone Diffuser supplied with the light
Cold Shoe mount also supplied, incidentally there is an Arri anti-rotation mount on the bottom of the light also.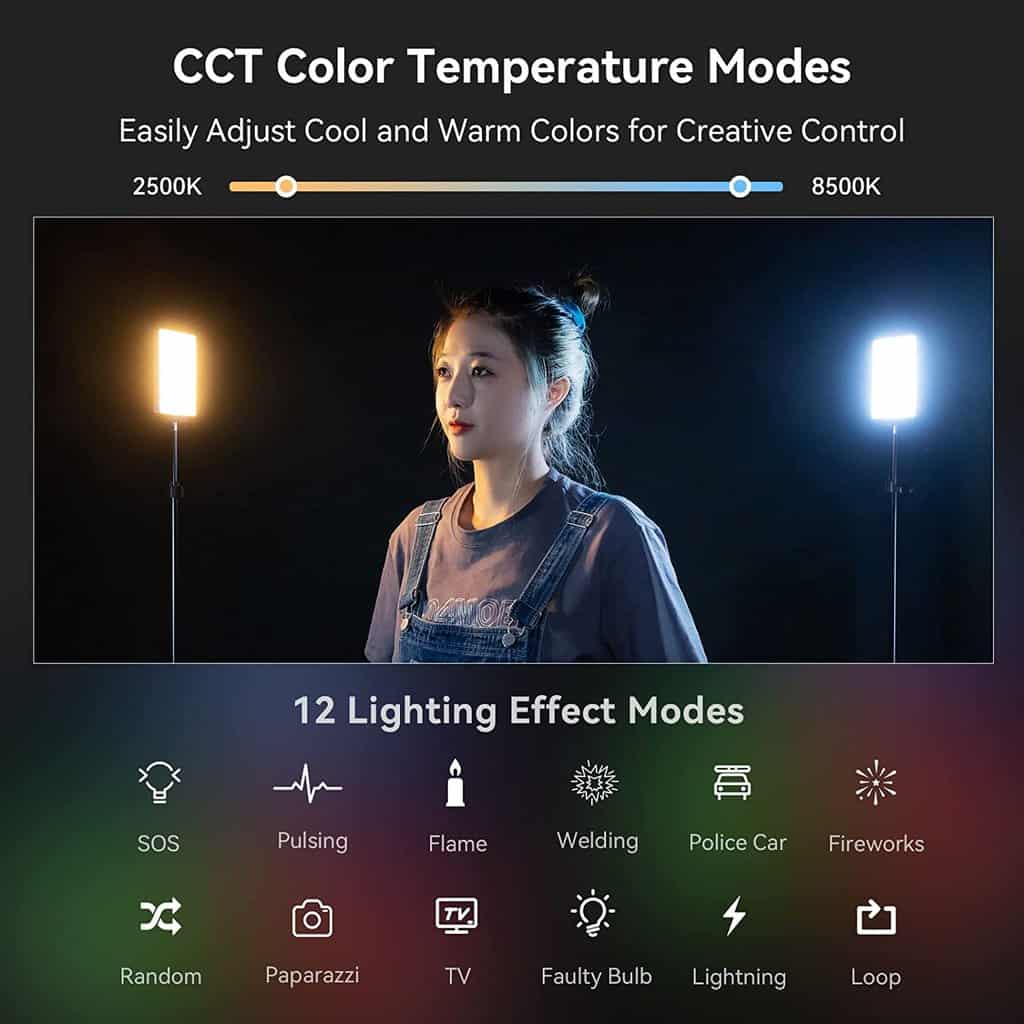 SmallRig RM120 Controls.
This RGB Light is incredibly simple to use as you can see from the image below there is a separate power switch, Mode Button, Brightness control and adjustment control.
Having the ability to just quickly change the light intensity at the turn of a wheel is great and the separate power switch is something that should be in all RGB Video lights and not one of those multi function buttons you need to hold down for two or three seconds to switch it on or off… Can you tell I had lights like that before? Yes it was a bit painful when the lights were in place as it wasn't always easy to reach them and holding down a button was annoying.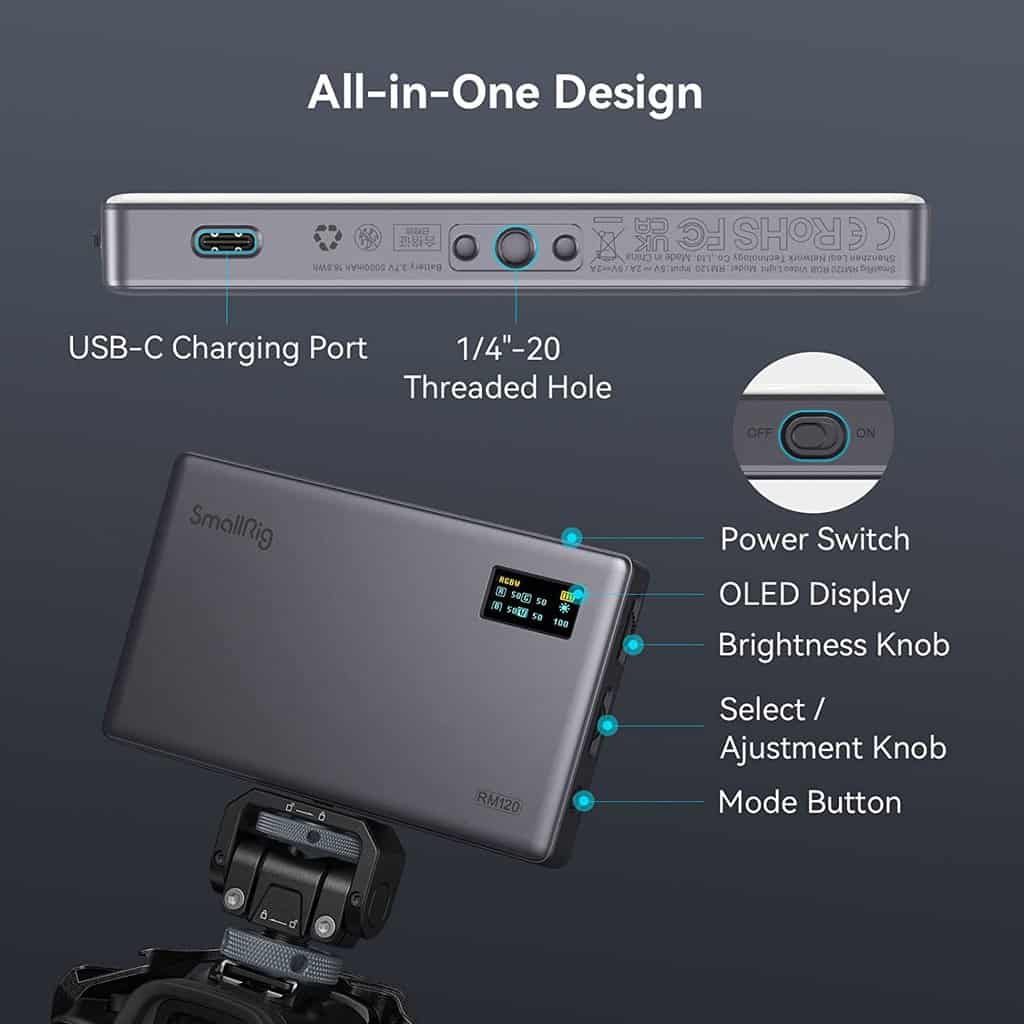 Who is the SmallRig RM120 for?
Well anyone that wants a really powerful RGB Video light that just keeps going that's exactly who this light is for. The other SmallRig RGB Lights are great for different reasons like…
The SmallRig RM75 RGB Light is great as it's Smart and you can control it on your phone which is an amazing feature when you need it but it's not as bright and the battery doesn't last as long as this light.
The SmallRig M160 is a larger light and yes it's incredibly powerful but the battery again is the week point there.
So if you need a light that just keeps going this is the one for you.
You can buy the RM120 here on Amazon or also on the official SmallRig website here.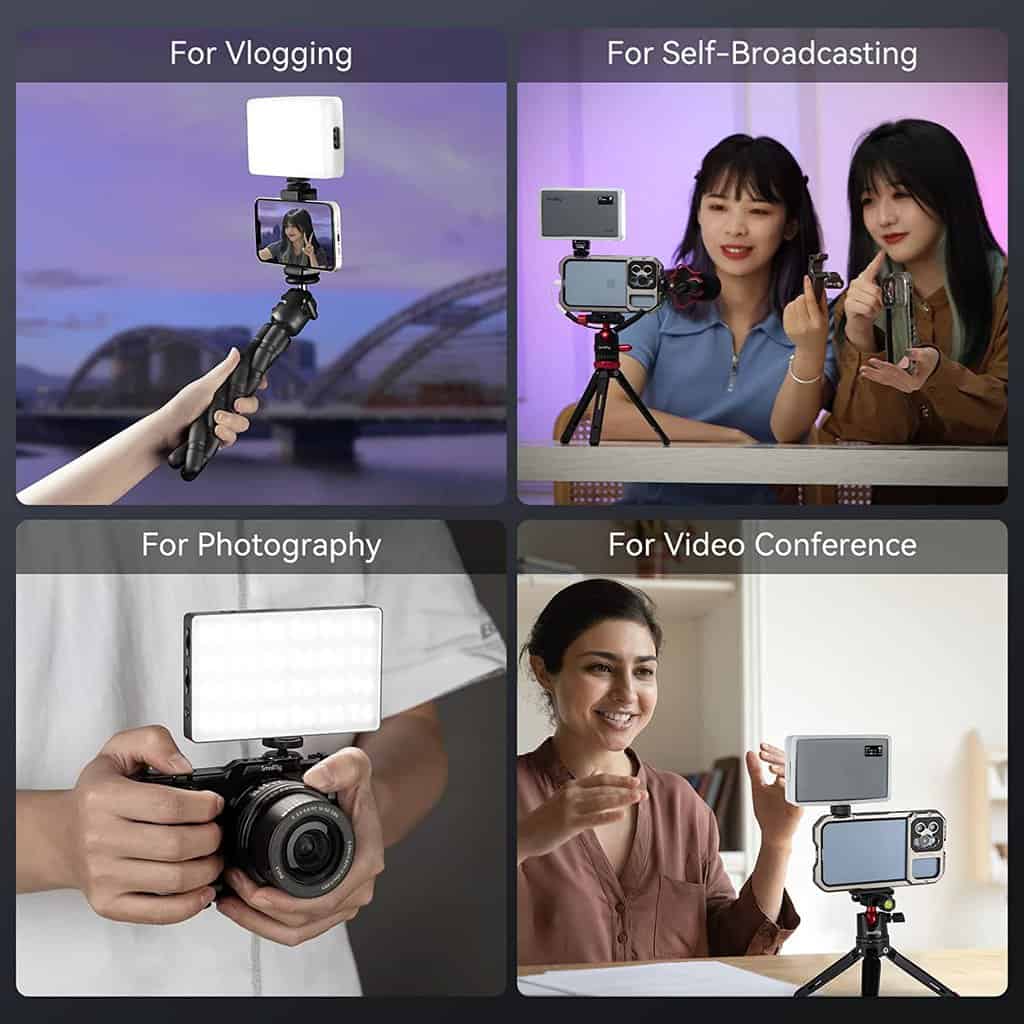 Thanks for reading my review and if you have any questions please do feel free to ask them as I am only too happy to help.
My video review is coming very soon so check back soon for that or even better Subscribe to my YouTube channel to see it there first.
See you out there,
Kieran.