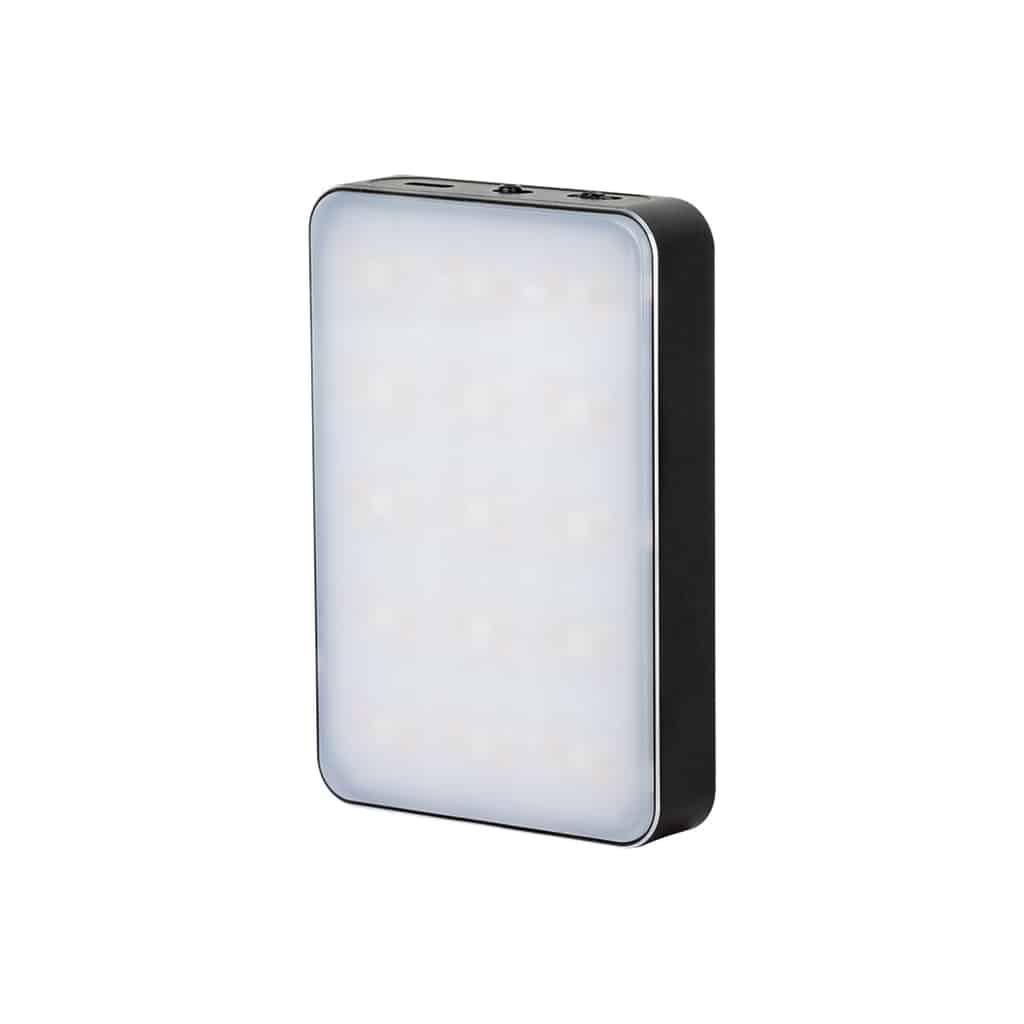 Welcome to my SmallRig RM75 smart video light review
This light is not only compact, powerful, smart, magnetic and has great battery life but it's also fun.
Yes, a video light can be fun and still very serious at the same time. Trust me this one manages it all somehow.
Perfect for your Video projects and Youtube videos
This little light which can easily slip into your pocket is an absolute joy to use with the SmallGoGo app.
You can instantly set the intensity, colour and saturation on your IOS or Android device.
What's more is you can add several of them so you can colour co-ordinate your backgrounds or set your hairlight intensity all while sitting at your desk making it the perfect partner for all those YouTubers or solo creatives out there.
Did I mention it's also fairly bright I switched mine on earlier and it was set to 100% and it blinded me for two minutes 🙂
There is also a silicone or rubber diffuser in the kit with this light.
See my full SmallRig RM75 review on YouTube below. Or read on to find out some more…
Don't forget to Subscribe to my YouTube channel and hit that notification bell to see my latest videos 🙂
SmallRig RM 75 Price
This light is an absolute steal for the price considering all of it's features it normally retails for around $79.99
Features…
Now I could rattle on about all the FX modes this unit has and talk about loads of features (I will list them further down in this review) but in all honest this light has a few key features that I love.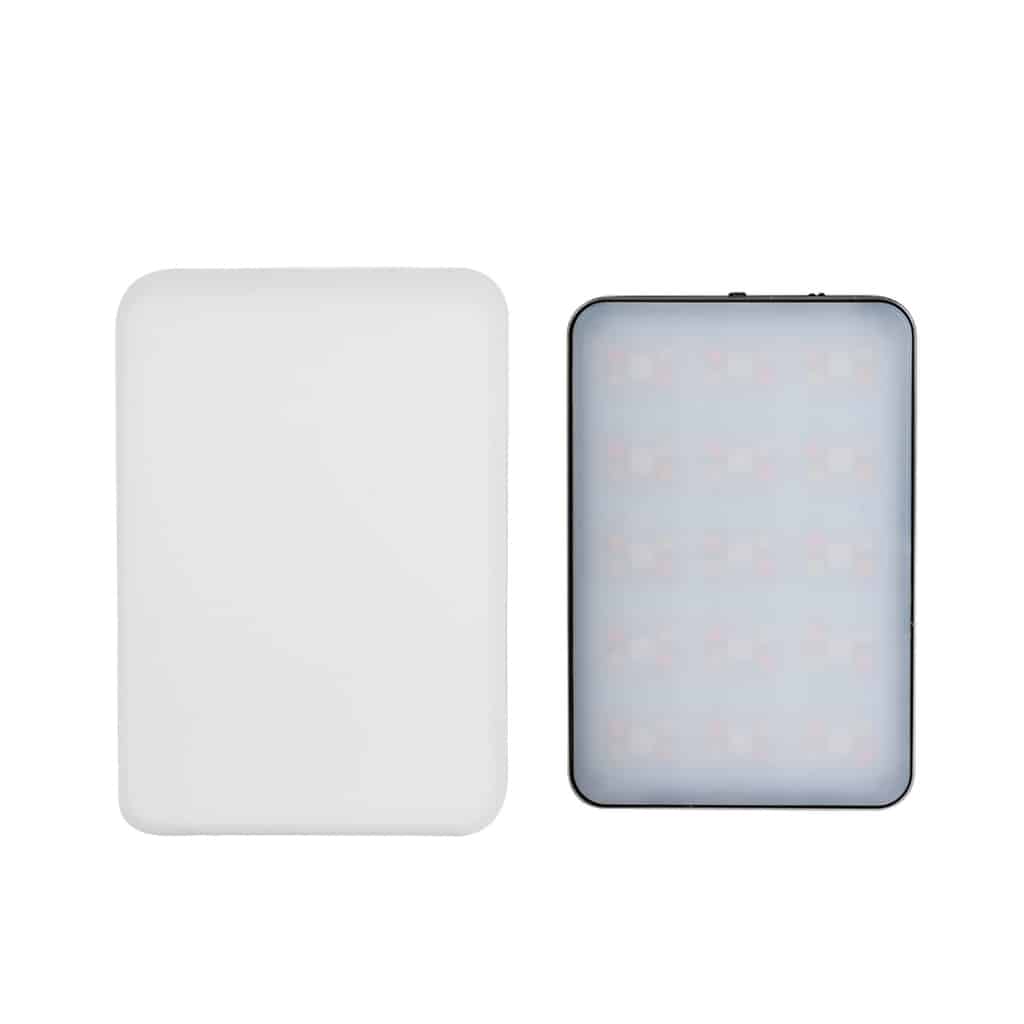 SmallRig RM75 Features

It's cheap and that's huge as let's face it you will probably end out buying at least two of these. Or if you are like you will have 3 of them anyway. You can check out my setup in my YouTube video and oh btw please do subscribe, like and even comment if you want to.
It's smart so you can sit in your seat and control your whole sets lighting without moving from your desk. That's super handy when you are in the frame yourself as you can set your hair light and background lighting to get the exact look you are going for and so easily.
Battery life… the Battey life is great in these little powerhouses and from a full charge you can from 2.7hrs to 16hrs of use… Which is amazing but what's even better is the USB fast charging as these units will charge at 5V 2A and also 9V 2A if you have a USB PD fast charger these lights will go from flat to full charger. In other words if you plug these lights in they will charge faster than the battery can be used so they can keep going unlike some of the cheaper video lights.
Magnetic… Yes, it's magnetic on three side so it's super easy to use and just sticks in place on any metalic surface.
Size…. It was always said size mattered, well, in this case small is beautiful and super portable too. It's tiny alongside my SmallRig M160 light.
The FX modes available are…. RGB, Paparazzi, Party, Lightning, Broken Bulb, TV, Candle, Police Car, Fire Truck, Ambulance, Electric Welding, SOS and Pulsing.
Yes, I know these features are also available in other lights but not at this price and this quality. SmallRig are one of those companies that just keeps delivering premium products at great prices and the RM75 truly is no exception to that.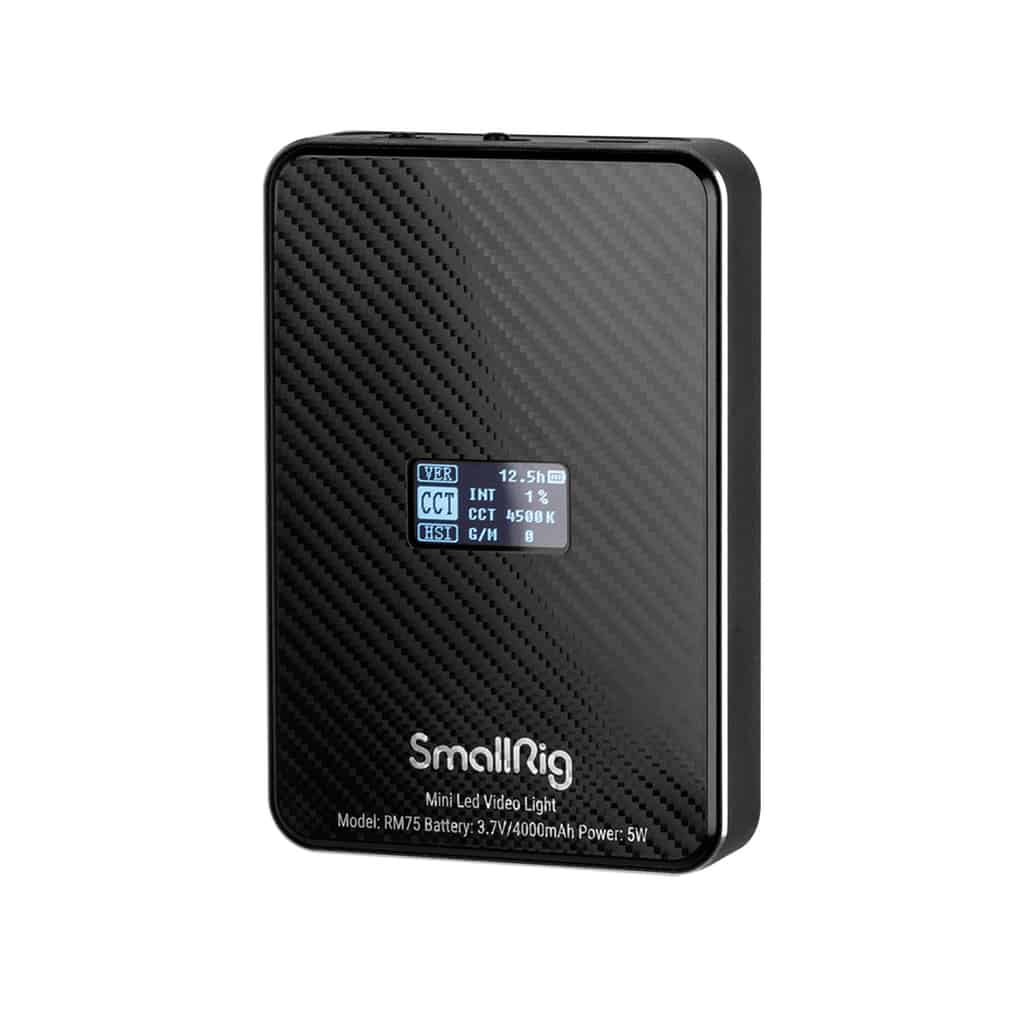 Setting up SmallGoGo App on your phone or tablet.
The SmallGoGo app will work on both IOS and Android devices it can be downloaded via the App store on IOS devices and for Android right now you need to go to the SmallGoGo website to download the App.
Open the app.
You will then be asked to login
So what you do now is to click on the option below the password to change the option from password to verification code.
You will be emailed the verification code and then just enter it on the app and that's it.
You will now be logged in, you can just select "Add" button to connect your light and away you go.
Once the light is added you can easily vary the intensity, colour and FX modes of the light remotely and you can add several lights together via their Mesh network and control them all from one place.
Again I have to say as a solo creative I am loving these lights and they are my new best friend these days.
I have a group test here on the Best RGB LED Video Lights here if you want to check that out. I compare the Pix M160, RM75 and Rm120 lights. 
You can buy the SmallRig RM75 RGB light via the SmallRig website here, or on Amazon click here.
See you out there,
Kieran.