How to increase the battery times on your Nikon Z6ii, Z6, Z7 and Z7ii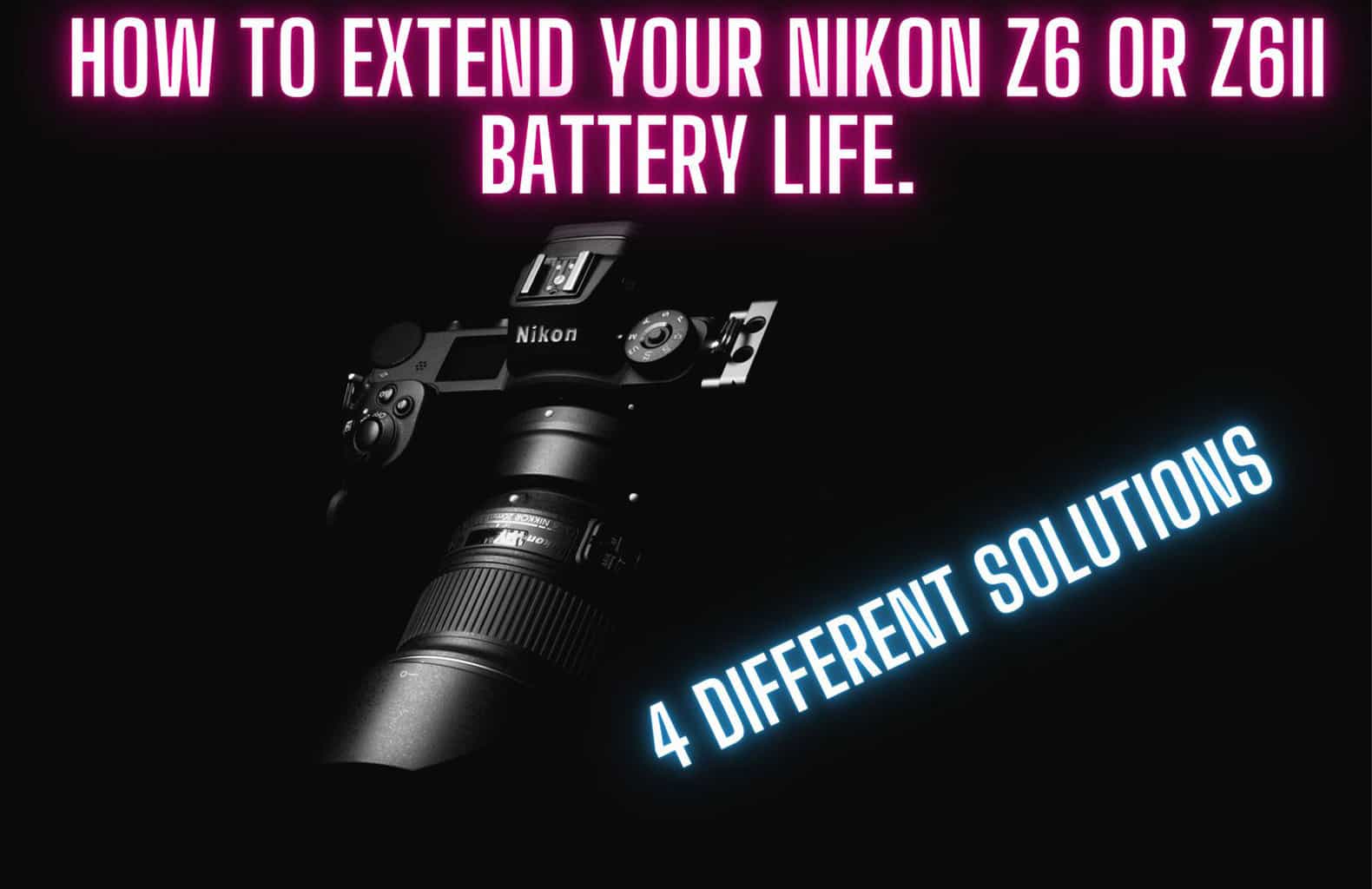 Increase your battery capacity and battery life on your Nikon Z6ii or Z6 camera.
I was asked last week "how can you keep your camera in power for longer with it costing you a fortune?"
Well, I gave the person three different answers and I think two of them were a serious surprise to them.
Now anyone into cinematography knows the standard answer for extending your battery capacity is a V-mount battery as these bricks have serious capacity and can run a Z6 or Z6ii for hours easily but they are also seriously expensive. So let's look at your options from cheapest to dearest…
Option 1 costs $20
A USB powerbank will help power your camera via the USB C port when you are using it. You can screw on a few of those velcro straps to your cage and tie it down in place then. Even better get two of them and that should keep you going for a good bit.
Option 2 costs $42.90
This is a bit more obvious but stick with me, there is a trick to this… Buy More ENEL15 batteries.
Now the originals are not cheap and there are loads of spurious brands out there, now I always say go for the originals if you can at all but in this case the SmallRig double EN-EL15 battery pack and charger gives you two batteries and a charger for only $42.90. These are 2,000mah batteries which are a decent capacity for the Z6 or Z6ii. Heck they will even possibly work on the Z6iii… check the latest specs of the Z6iii here.
So you can charge two batteries at a time and you can also charger your original battery in its own charger which is a great option and these batteries aren't rubbish either unlike most of the cheaper models you can buy.
The handy part here is you can also charge the batteries in a car via the cigarette lighter socket with a USB fast charger inserted. Check it out here on the SmallRig Website or you can buy it here on Amazon also.
I have a video below on it if you want to know more and a complete review of the Product here too.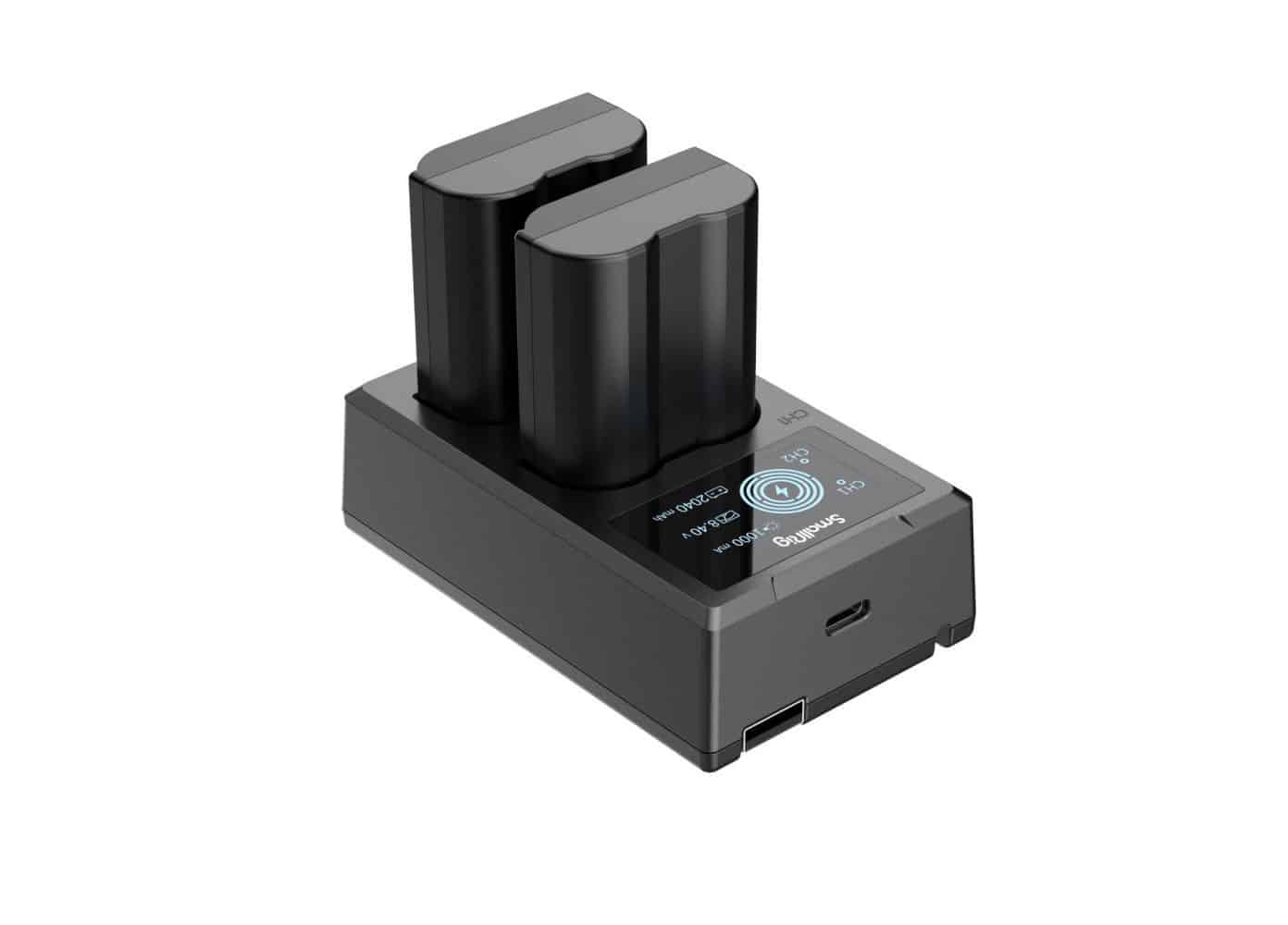 Option 3 costs $126.70
As the price goes up we can straight away see that this is going to have a much larger capacity and that's exactly what we are getting here with the Sony NPF battery format from SmallRig. It is not only cheap but readily available and the best part is you can get a NPF battery holder that you can mount on your cage or rig also so no messing around and  you can just keep shooting like you are using a v-mount battery without the weight and cost.
For this kit you need three separate parts.
The first part is the SmallRig NPF-970 double battery and charger kit costing $69.90. It has 2 batteries included and they each have a capacity of 7,200mah so with two of them you have now over seven times the capacity of your original battery which is a huge improvement. You also get the charger too of course which again you can use to charge batteries in your car via a High Power USB cigarette lighter adaptor. Check it out  here on the SmallRig website or you can buy it here on Amazon also.
The second part is the SmallRig NPF battery holder $26.90. This is a bit more than just a nice battery holder that you can screw onto your cage or rig. It has a battery low warning light built in which is triggered when the battery goes below 30%, it has a 7.4 volt DC power outlet socket for the camera and it also has a 12 volt DC port to power a monitor if you need it. Check it out here on the SmallRig website or you can buy it here on Amazon also.
This leads us to the SmallRig dummy EN-EL15 battery you can also get from SmallRig for $29.90, which you can insert into your camera and even close the battery door!!! The lead attached just plugs into the 7.4 volt socket and that's it you now have not just a massive battery but an incredibly secure one. Check it out here on the SmallRig website or you can buy it here on Amazon also.
A really good option for the Sony NPF kit is to buy another SmallRig NPF-970 double battery and charger kit for $69.90 as it will double your battery capacity again of the kit for less than$70 and if you are also powering an external recorder or screen it is well worth it.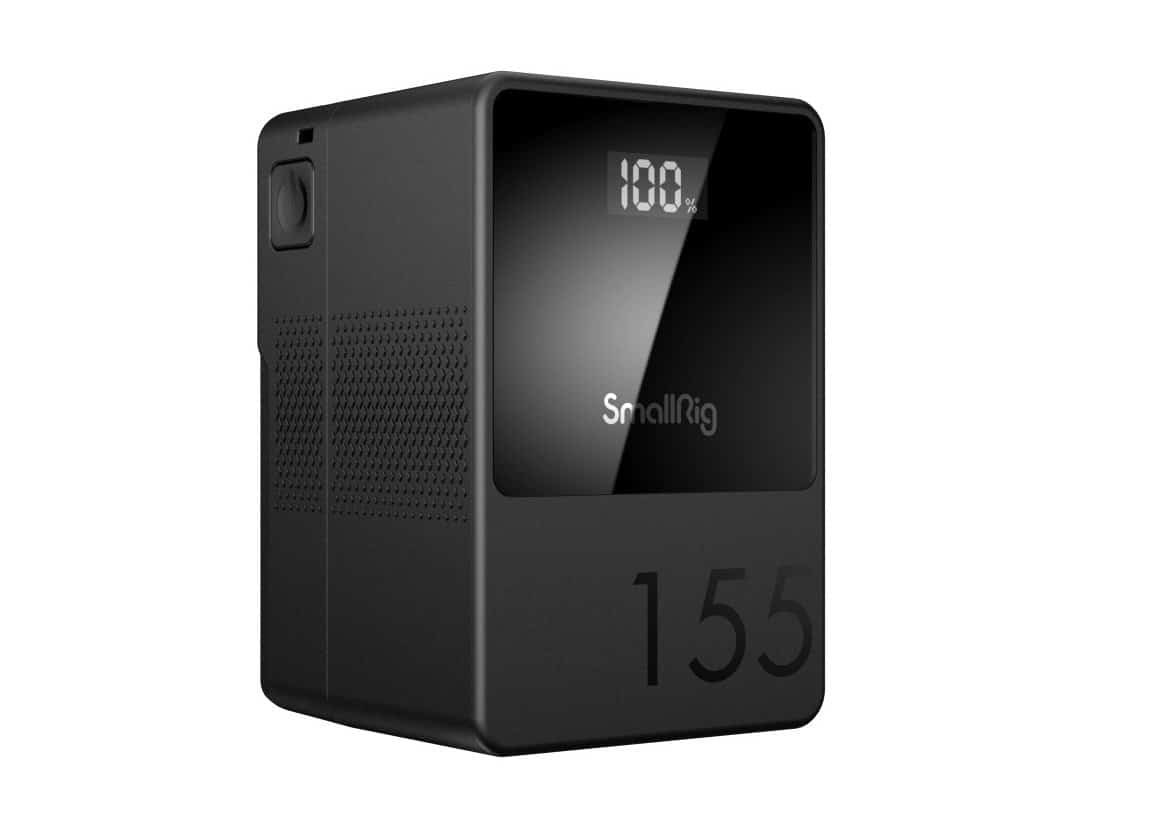 So as you can see the V-Mount system is a lot more expensive but it does have one rather large advantage and that is an onscreen battery read out so you can see how much juice is left in your battery straight away.
Have you another solution to your battery power needs for your Z6 or Z6ii? I should point out this also works for the Z7 and Z7ii cameras with the Z6iii hopefully following suit and keeping the EN-EL15 battery format.
If you are using another make of camera then you can check out the other SmallRig power supply options here available for your rig.
Don't forget to check out the related Nikon Z6, Z6ii and Z6iii articles below for my rig setup and what follow focus system, matte box and filters I use on my rig as well as the shoulder mount rig I have.
See you out there,
Kieran.