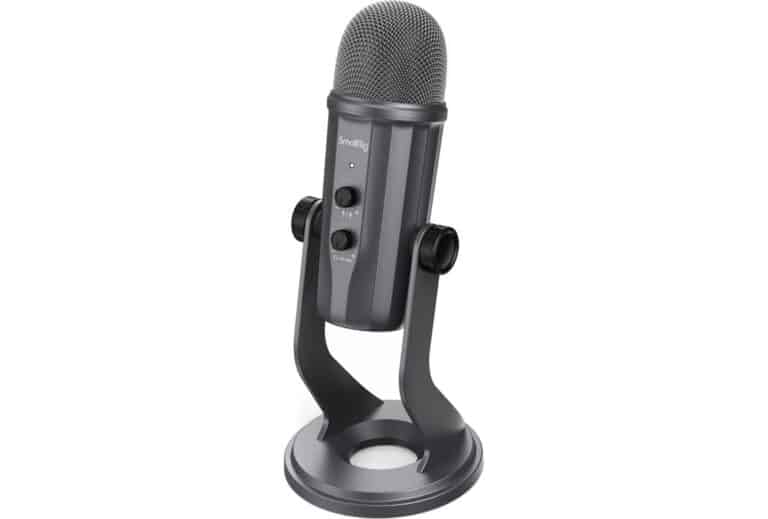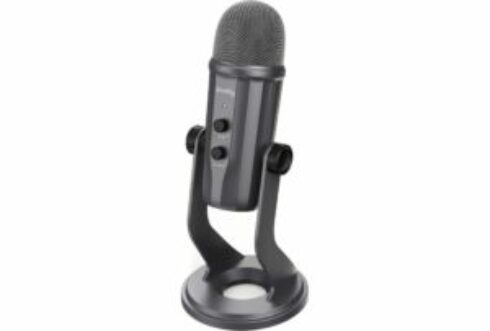 Welcome to my SmallRig Forevala U50 Microphone review.
This Microphone is one serious bit of kit, even before you plug it in the build quality truly jumps out at you as well as the weight of the unit itself. Check out my video further down the page to hear the sound quality of the microphone, it will surprise you…
The full list of technical specifications are at the end of this review.
SmallRig Forevala U50 Price
The SmallRig U50 mic normally retails for $79.95 and it can be purchased directly from several sources so check the latest price today for it on the
SmallRig website here
or you can also buy it from
Amazon click here
and a large selection of resellers worldwide like CVP also. All links open up in a new tab.
I should also add that some of the links are affiliate links on this website so I make a slight commission if you purchase a product through them but i
t doesn't cost you anything and
out of this commission I pay for a tree to be planted
to help keep this planet beautiful. It's my way of giving back a little and helping to keep this planet beautiful. So from Mother Nature and me thank you.
The U50 microphone has the following features…
Gain control for the mic output.
Headphone socket and separate headphone volume control with zero latency.
Microphone Mute switch on the volume control.
Cardioid 14mm pickup which is omni directional to help eliminate background noise.
Preamp built in.
USB-C socket and cable also supplied so it can work with PC, Mac, Linux Android, PS4, PS5 and 99% streaming software.
Build Quality
The SmallRig U50 Microphone is very well built and both looks and performs well above it's price point. On opening the box the first thing you will notice is the incredibly solid feel of the solid Zinc Alloy stand and Microphone body. I was very surprised at how heavy and substantial this microphone was considering its price.
It's a really nice looking mic also with a good bit of sound damping built in to help prevent desk noise or vibrations interfering with your audio quality. Absolutely no negatives about the build quality of this mic and it would happily stand next to any mic out there and still look the part. In fact my Rhode NT USB (even though it's twice the price nearly) looks like a cheaper Mic compared to the SmallRig U50.
Noise Damping
Damping is provided in three forms, the first being the pad on the base of the mic stand which is a foam material that will also help prevent scratches on your desk surface. The second is the damping isolators between the stand and the microphone itself and finally you have internal damping and isolation between the mic capsule and the microphone case. All this basically means is that desk noise or vibrations are kept to a minimum.
You can also mount the SmallRig Forevala U50 on a stand via the standard 3/8 inch mounting thread so you can position it exactly where you want it then and also remove any chance of desk noise interfering with your audio. So if you have a mic boom arm or cantilever stand it will work perfectly with it. A point to note here is that when the desktop base is taken off the mic is not heavy at all so don't worry about your stand not being able to support it.
Audio quality
The SmallRig U50 Microphones audio quality is really good with no background his or noise and being a more directional mic it works well to help reduce any background noise in the room. The frequency range is from 20hz to 20khz so it covers a very broad frequency range and can produce some nice lower frequency audio also. The best way to review any microphone is to try it in controlled real world conditions so pop down to the video below and have a listen for yourself and don't just take my word for it. I have the video in chapters so you can skip to the part you want.
Don't forget to Subscribe to my YouTube channel and hit that notification bell to see my latest videos 🙂
SmallRig Forevala U50 Technical Specifications
Specifications
Pick up type: 14mm Cardioid Condenser Microphone.
Sensitivity: -38db
Frequency Response: 20Hz – 20Khz
Output Impedance: 2.2K at 1Khz
Signal to Noise Ratio: 80db
Audio sample rate: 48k 24bit
Connectivity: USB-C & Headphone sockets
Weight: 1.08KG
Works with: PC, Mac, Linux, Android, PS4, PS5 and 99.9% of the live streaming software on the market today.
Construction material: Zinc Alloy body.
You can see the Cardioid pick up pattern below, which highlights the directionality of the mic making it great for a multitude of uses.