My Venus Optics Laowa 12mm F2.8 Zero-D Review, what a lens…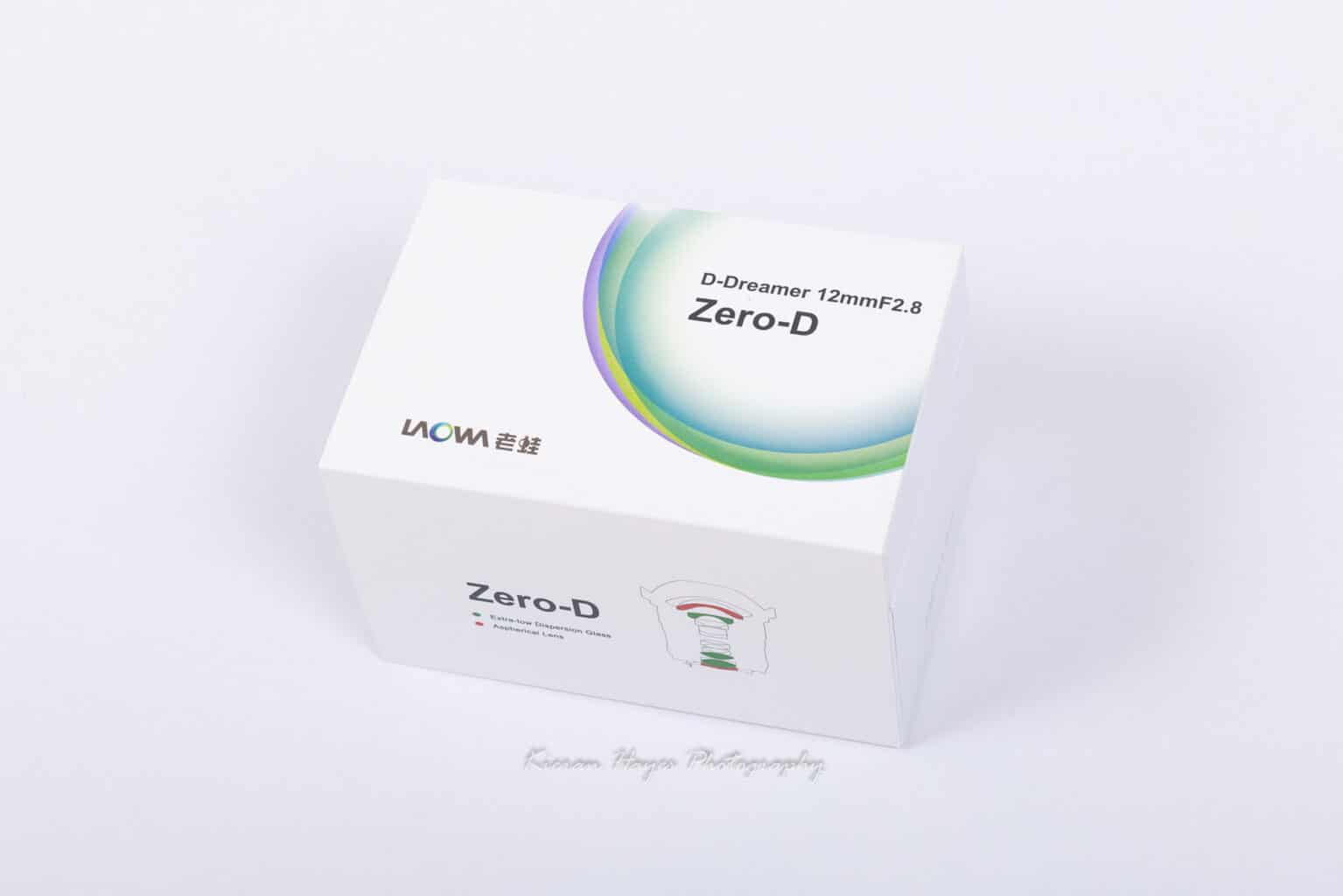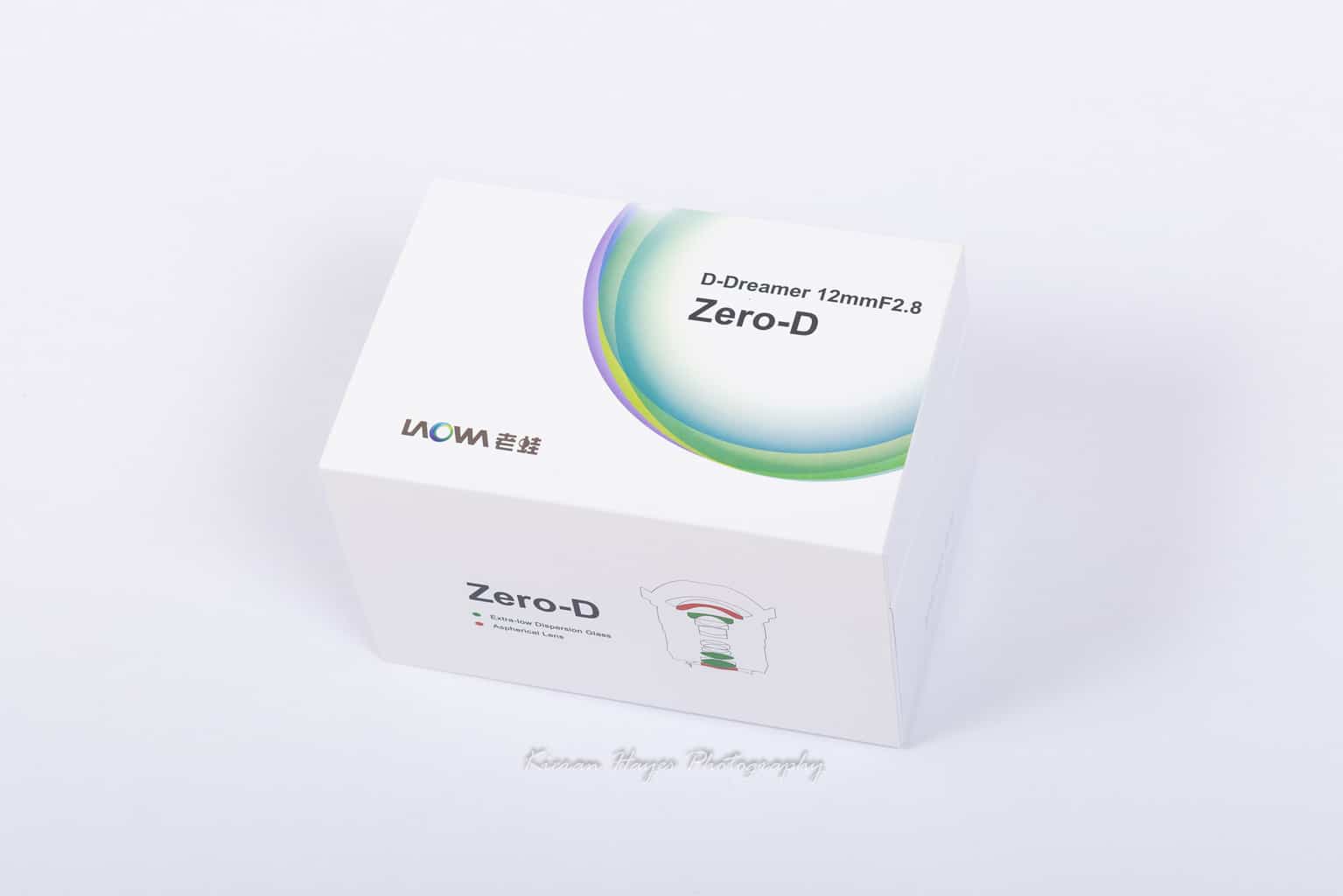 Venus optics Laowa 12mm F2.8 Zero-D lens review.
This is my wholehearted honest review of this Laowa 12mm F2.8 lens, I have not received any gifts or payment for writing this review.
This lens review has been on my to do list for quite some months now. After seeing the results other photographers were getting with this lens I just had to buy it.
Before I say anything else can I just say this is not a fisheye lens this is a rectilinear lens. So your images are going to be extremely wide with practically zero distortion. This is a manual lens so it does not have auto focus.
Buying a Venus Optics lens
Now some of you might say who the heck are Venus Optics, I never heard of them before!!!
They are a Chinese company, yes a few people are probably smirking after reading they are a Chinese company but I would add that very few people are laughing at DJI now especially after they bought Hasselblad.
I would bet that this company are heading in the very same direction as DJI. Laowa seems to specialise in producing incredible lenses with weird and unusual focal lengths or features.
So getting back to my review and buying a relatively unknown brand of a lens it has to be said we are taking a fairly large risk, firstly, that they will produce a consistently good product and we don't get a dud and secondly, that the product will work not only as described but also with a slight little sliver of grace.
Nothing worse than a rough scratchy focus ring or an aperture control that just pops out of position whenever it feels like it.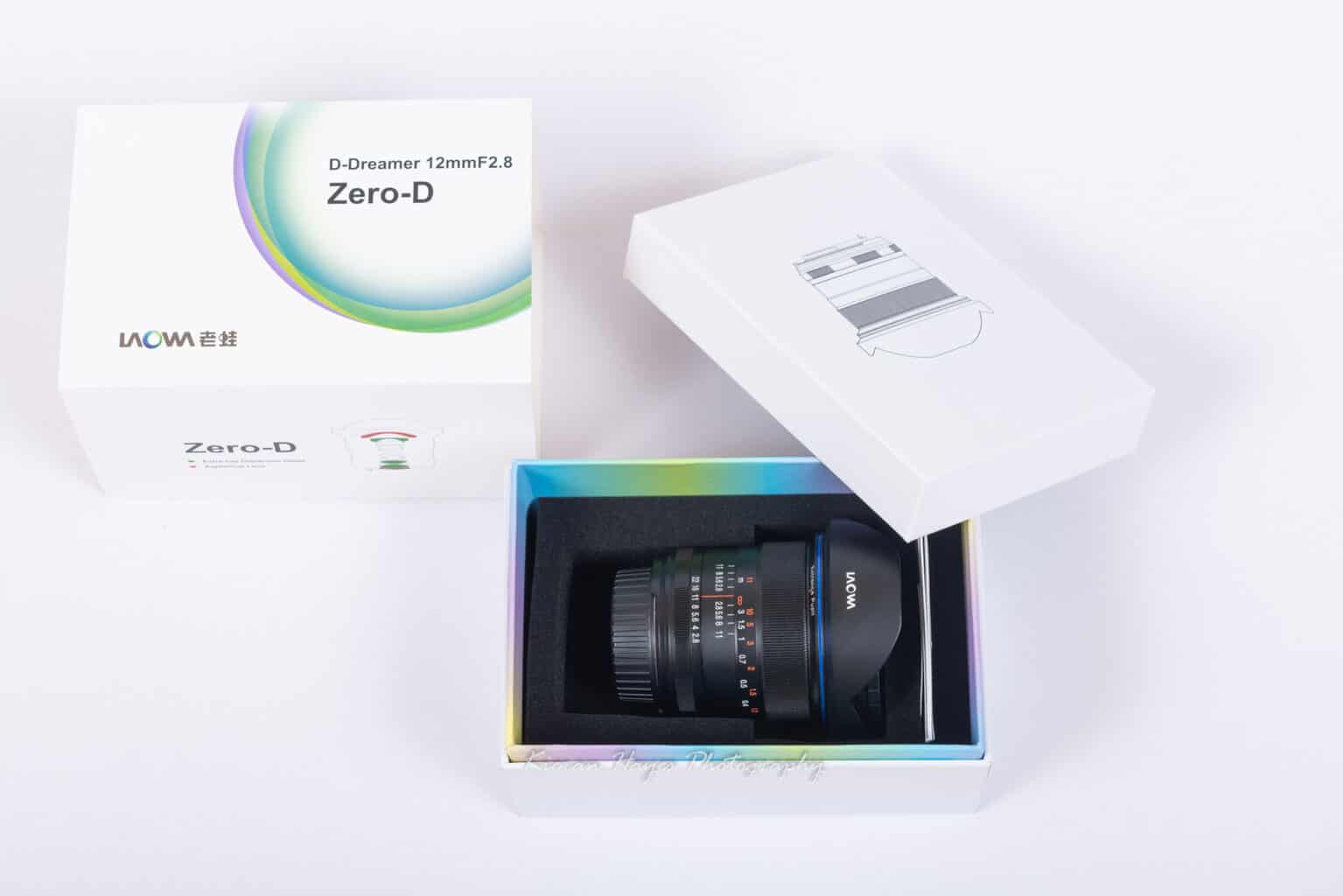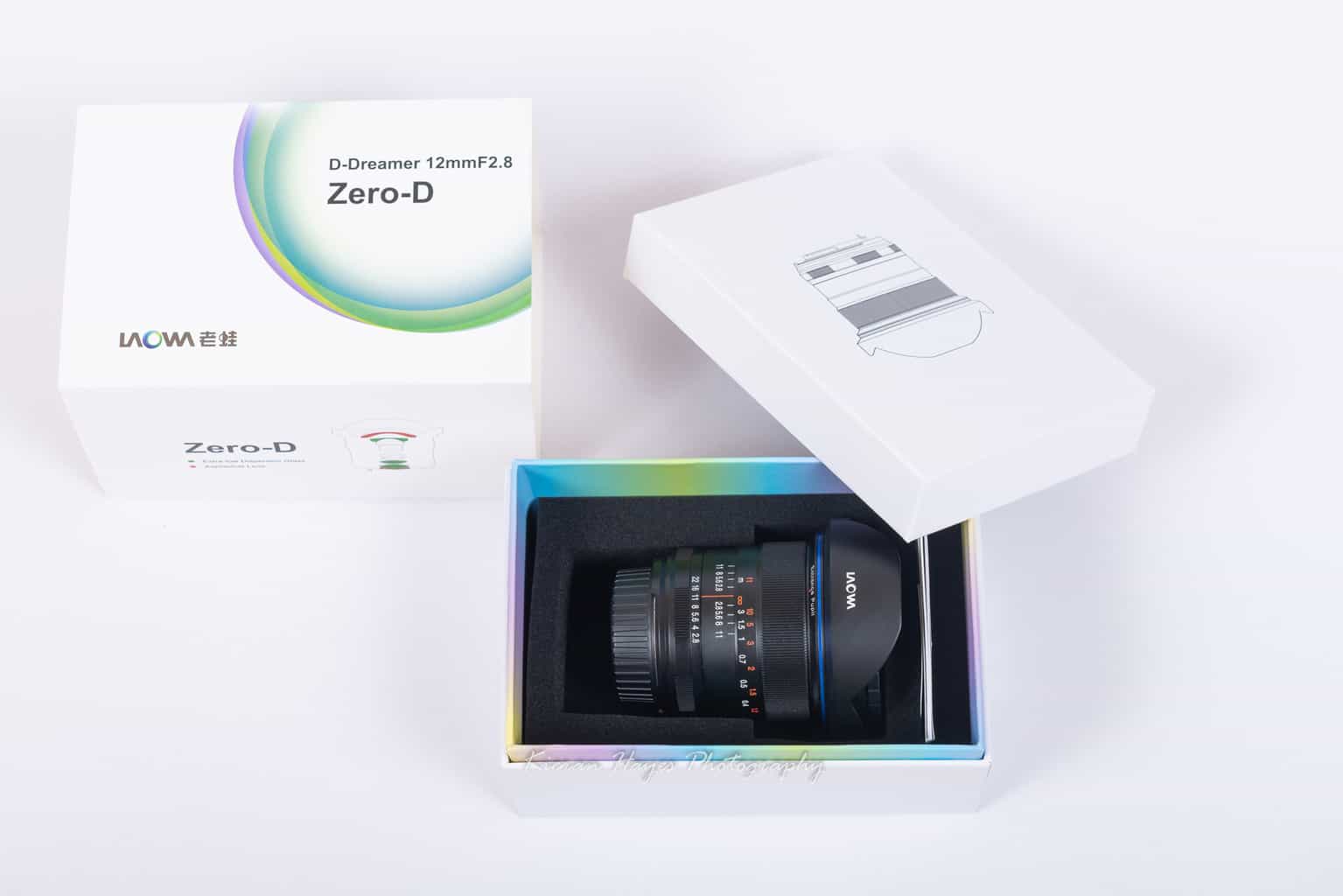 Opening the box
I purchased this lens from Laowa Uk and it arrived quickly and thankfully it was very well packed for it's journey to Ireland.
On opening the shipping box revealed a beautifully decorated Laowa box inside, I was more than a bit nervous opening the box as I have always loved quality products and I was more than a bit worried about being disappointed with this Laowa lens.
The first time I held this lens in my hands I was thinking to myself it it performs as well as it feels then I am going to have a new favourite lens in my camera bag.
After two minutes of inspecting and just holding it I absolutely loved it, the weight, feel and texture of the Laowa actually makes it feel like a real premium product like a Zeiss or Leica lens from years gone buy.
The aperture ring is easy to turn with clicks as it slots into its full stop positions, the focus ring is soft and smooth to turn like a fluid video tripod head. It just gives the reassurance that this product is built not only with quality in mind but a good slice of grace and elegance also. Picture a tank doing ballet and that is the stunning Laowa 12mm F2.8 Zero-D.
In short, this is the type of lens that would feel incredibly at home in the 1980's as regards to the physical feel of it and yet it lives and breathes in the 2020's. Please don't get me wrong that is a real positive for me. On the physical front this lens is stunning and to prove that over the last while on my workshops I have been showing it to clients and everyone that has held it has been incredibly impressed with it.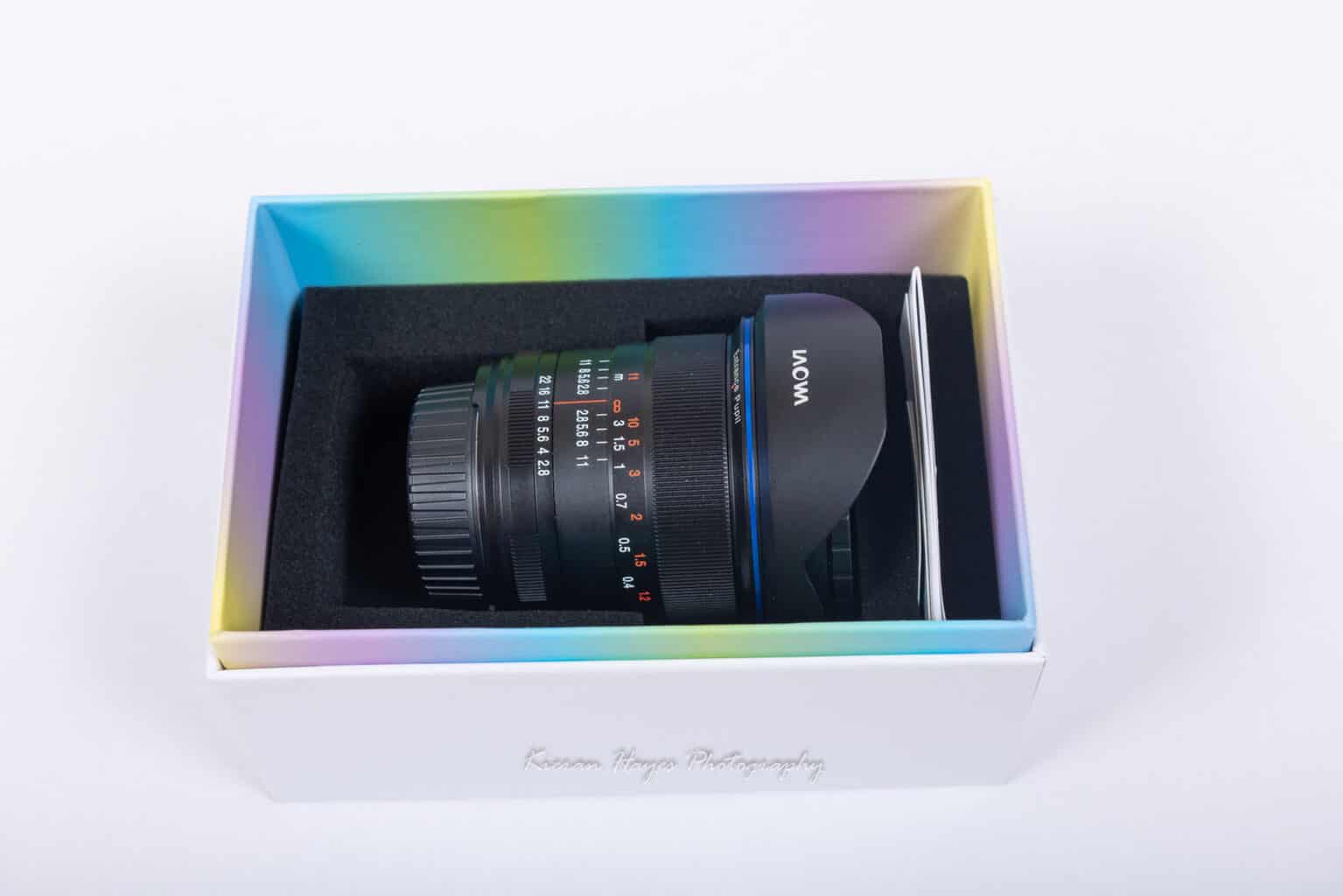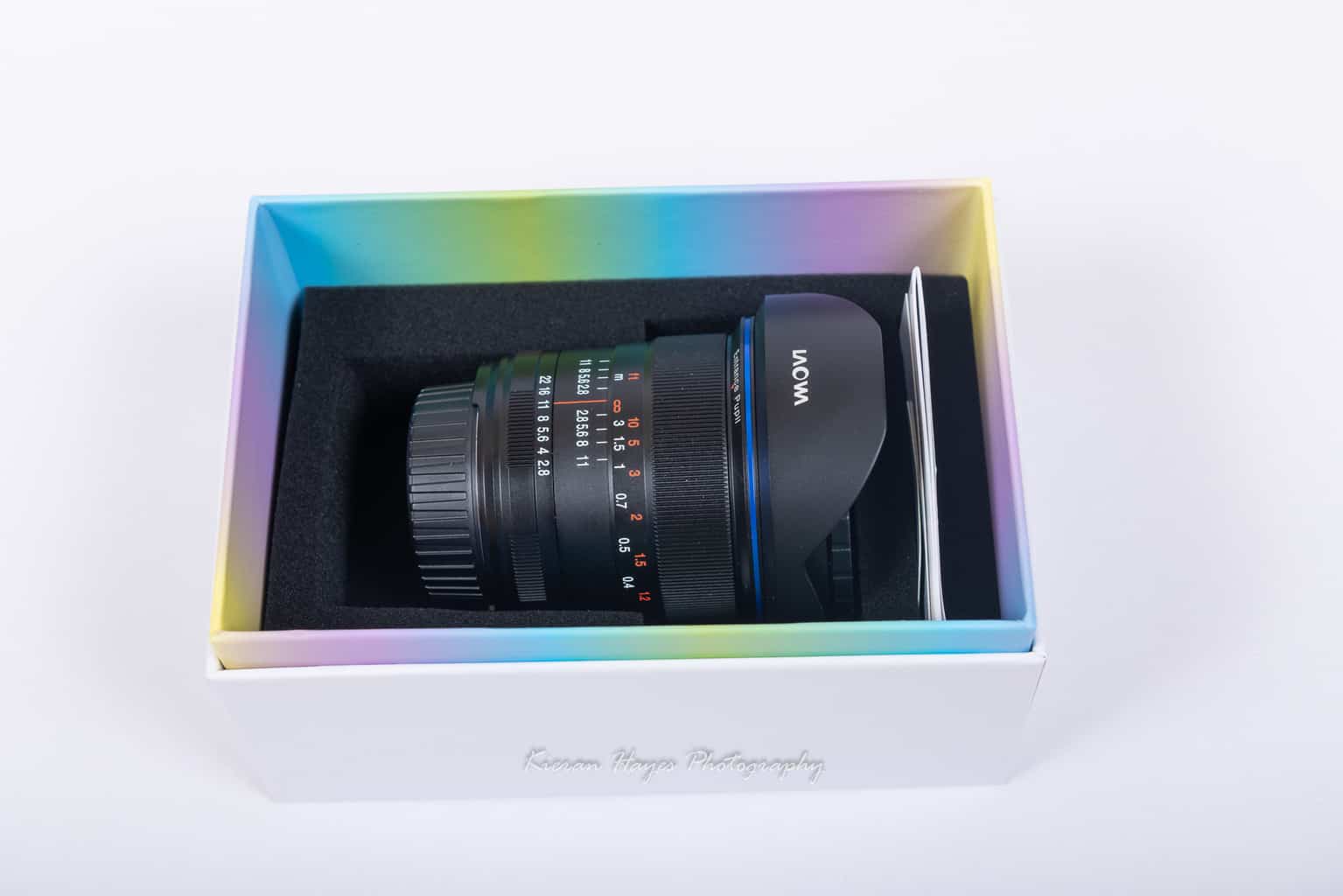 Optical performance.
I would like to add this is not a let's use it for the weekend type of review and write a blog post on it then, this is a lets use if for a year review and really test it out. Use it a lot and get to know it's flaws (still trying to find them tbh).
The tech specs…
This Laowa 12mm F2.8  Zero-D lens has 16 glass elements in 10 groups. Yes, a total of 16 glass elements and it feels like it's designed to withstand a nuclear attack. It's also so wide you can nearly see yesterday in your photographs. If you think I am joking then one of the biggest issues with this lens for me was catching my tripod legs in the shot 🙂
I can honestly say that Laowa not only managed to produce an incredibly sharp lens which to be fair is some achievement but this unit is also practically distortion free which at 12mm is fantastic.
Couple all that up with the exceptional feel of the product and it's a pure winner.
Speaking of optics and if you want to hear something crazy then listen to this…
This mad little piece of glass at 12mm can take 100mm filters on a full frame camera. Yes, 100mm filters on 12mm lens with very little vignetting apparently. Getting back to that filter holder later on in another blog post.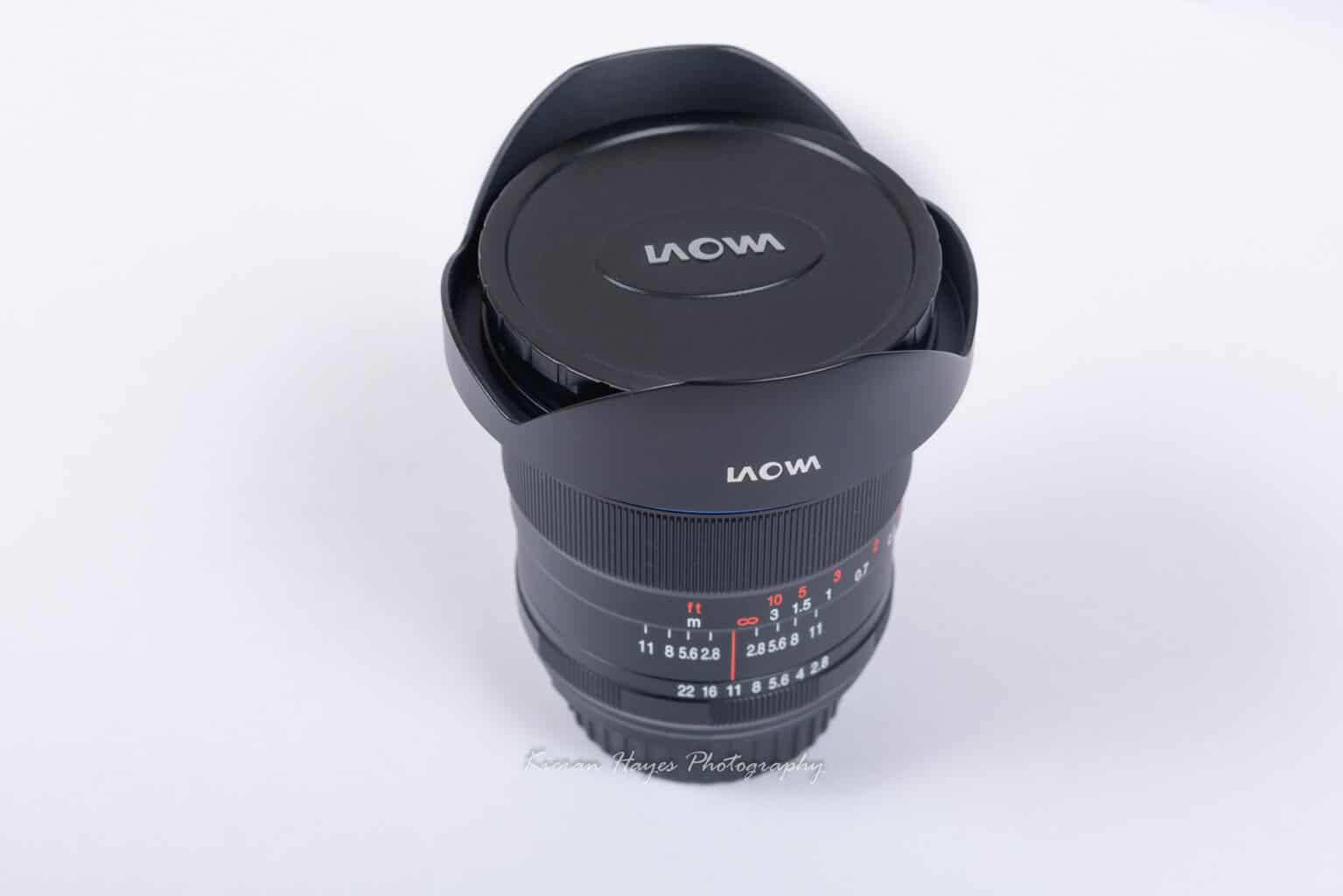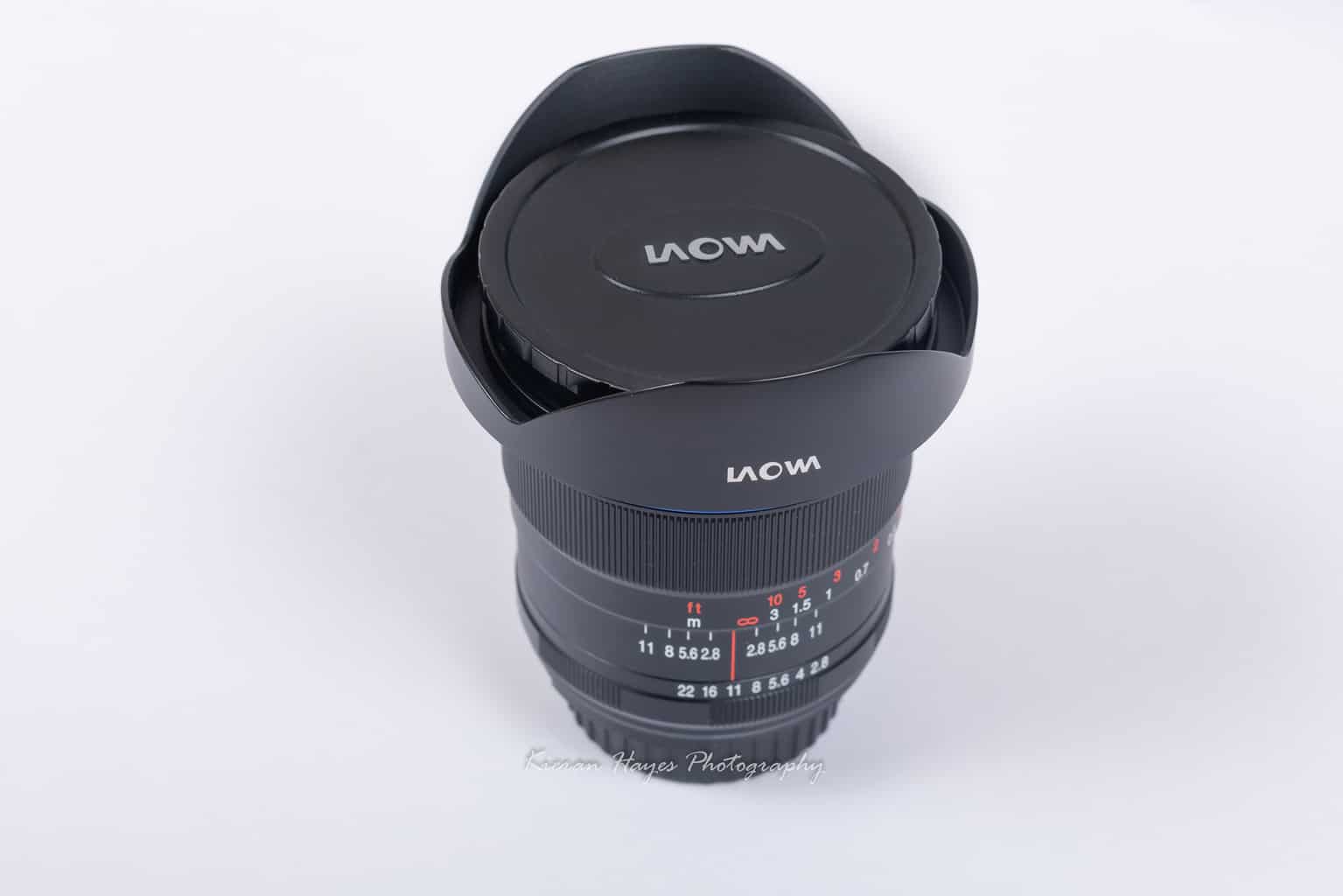 Verdict
It's a really beautiful amalgamation of incredible optics and moulded crafted metal.
That's my review verdict on this Laowa 12mm F2.8 Zero-D lens and if you ever thought about buying one then do yourself a favour and just go buy it. You can thank me later.
As you may have guessed I am more than a little excited about this product and yes it's probably is the photography nerd in me running around the room jumping up and down at the thought of using it.
To have a full frame 12mm zero distortion rectilinear lens (not a fisheye lens) at F2.8 and that can take 100mm filters is a bit of a smile tickler for me.
Seriously though how utterly crazy is that?
My Nikon 16-35mm F4 lens has some bad distortion at 16mm when compared to this lens. Now some of you might say 12mm or 16mm is the same well I can tell you its a whole different ball game shooting at 12mm. It's not just wide it's immense.
It feels like not just using a different lens but morphing into a different reality.
Yes there are a lot of products you can get at 16mm and 14mm so why is 12mm so special?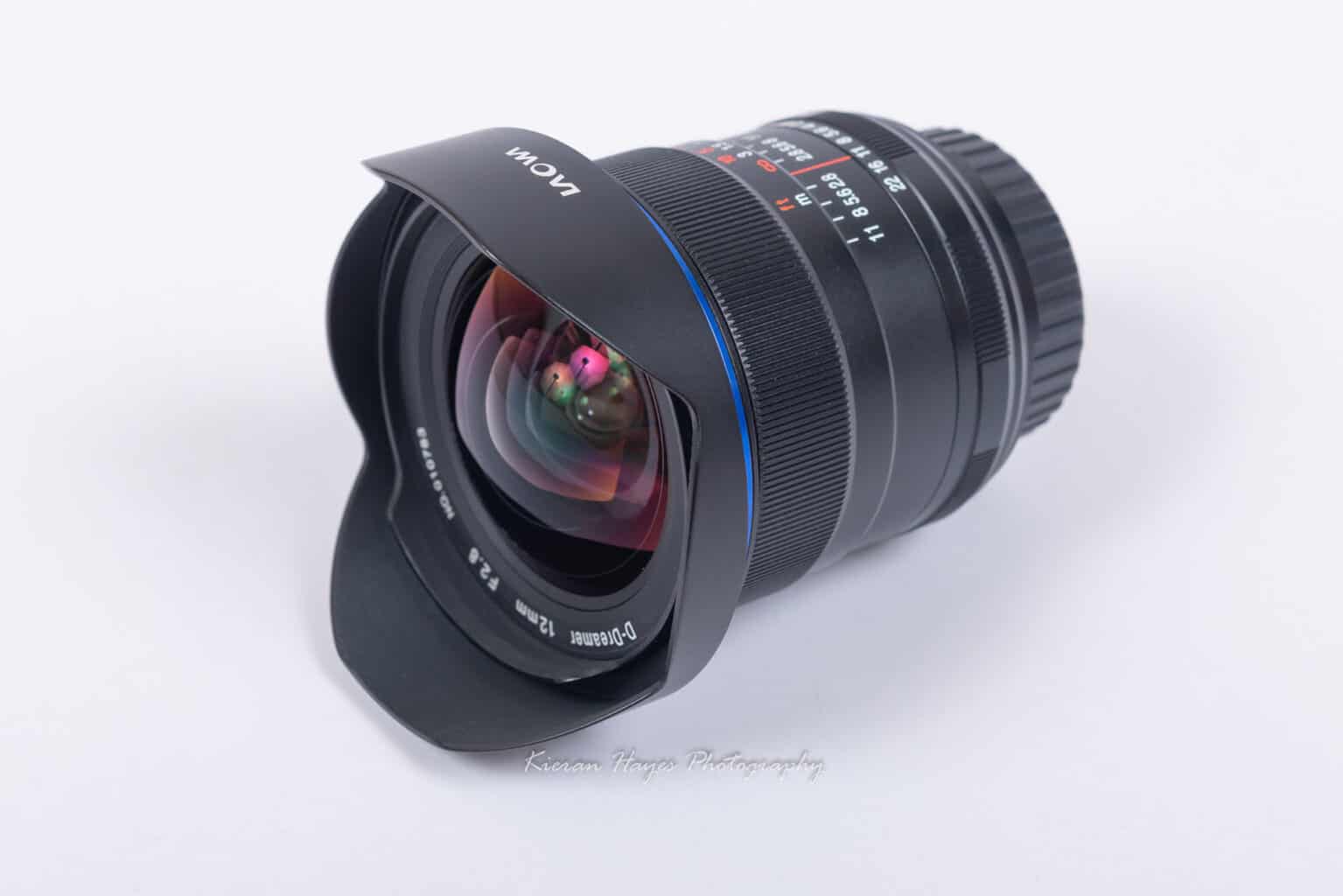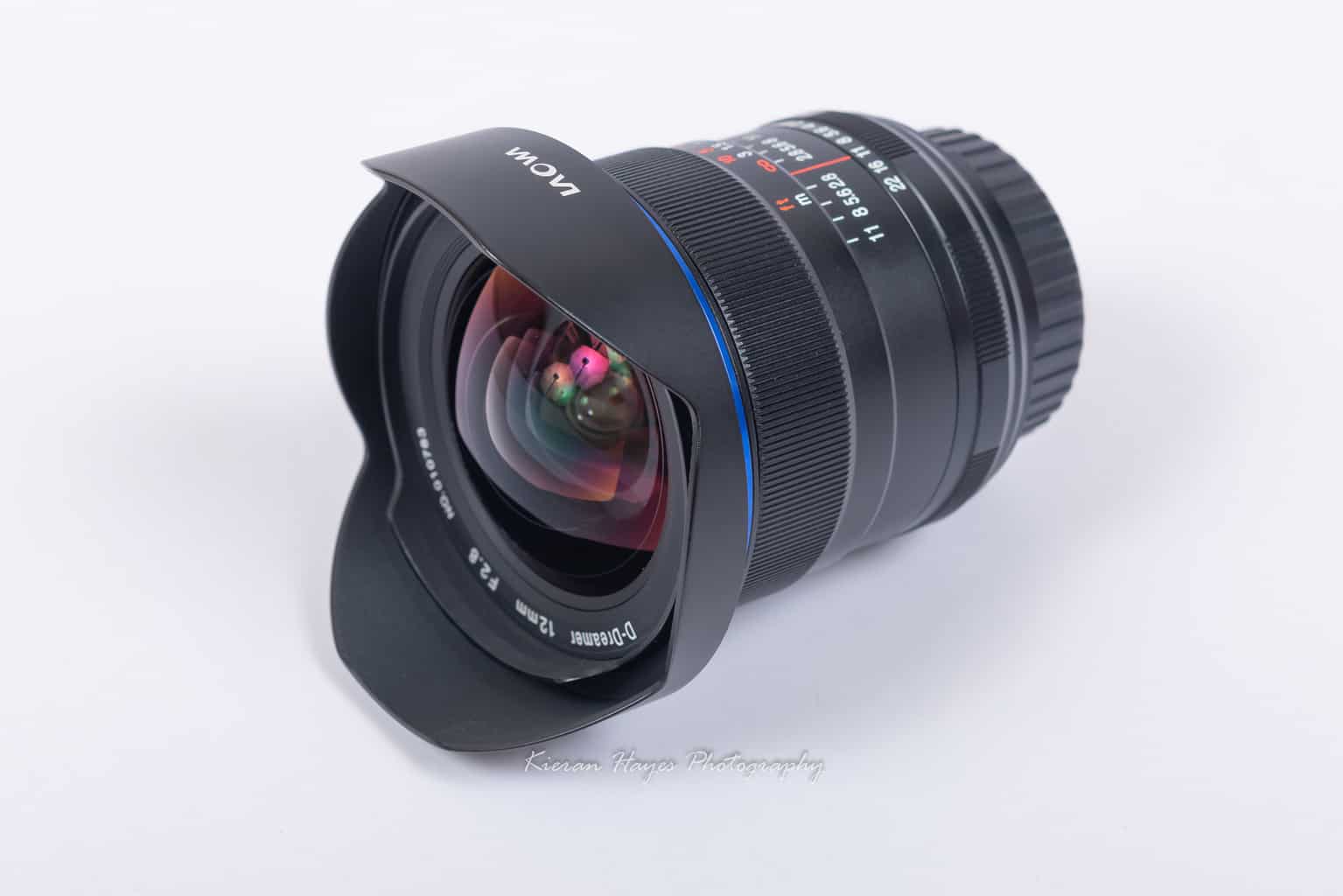 Because it's sooo incredibly wide it completely changes a scene and alters the depth and feel of a photograph. There are other products available at 12mm most are fisheye lenses and have some serious distortion going on or they only let in half the light that this lens does wide open and still suffer from distortion.
Although this lens is a full manual or dumb lens I think that only adds to its character. Just to clarify there are no electronics or focus motors built in. So its aimed at the type of photographer that really knows what they are doing.
This for me is a nice break away from the auto attached photography of the modern world.
It will undoubtedly kill it's appeal to a lot of people but I believe it was never designed for any type of mass market.
Companies like this should not only be applauded but encouraged to go push some more boundaries and to continue to excite and produce little metal masterpieces like this. This could be a modern day masterpiece it's really that simple.
It would have been so easy to drop the price and produce this unit in the modern day plastic exterior casing skimp on the optical design but I for one am so happy they didn't.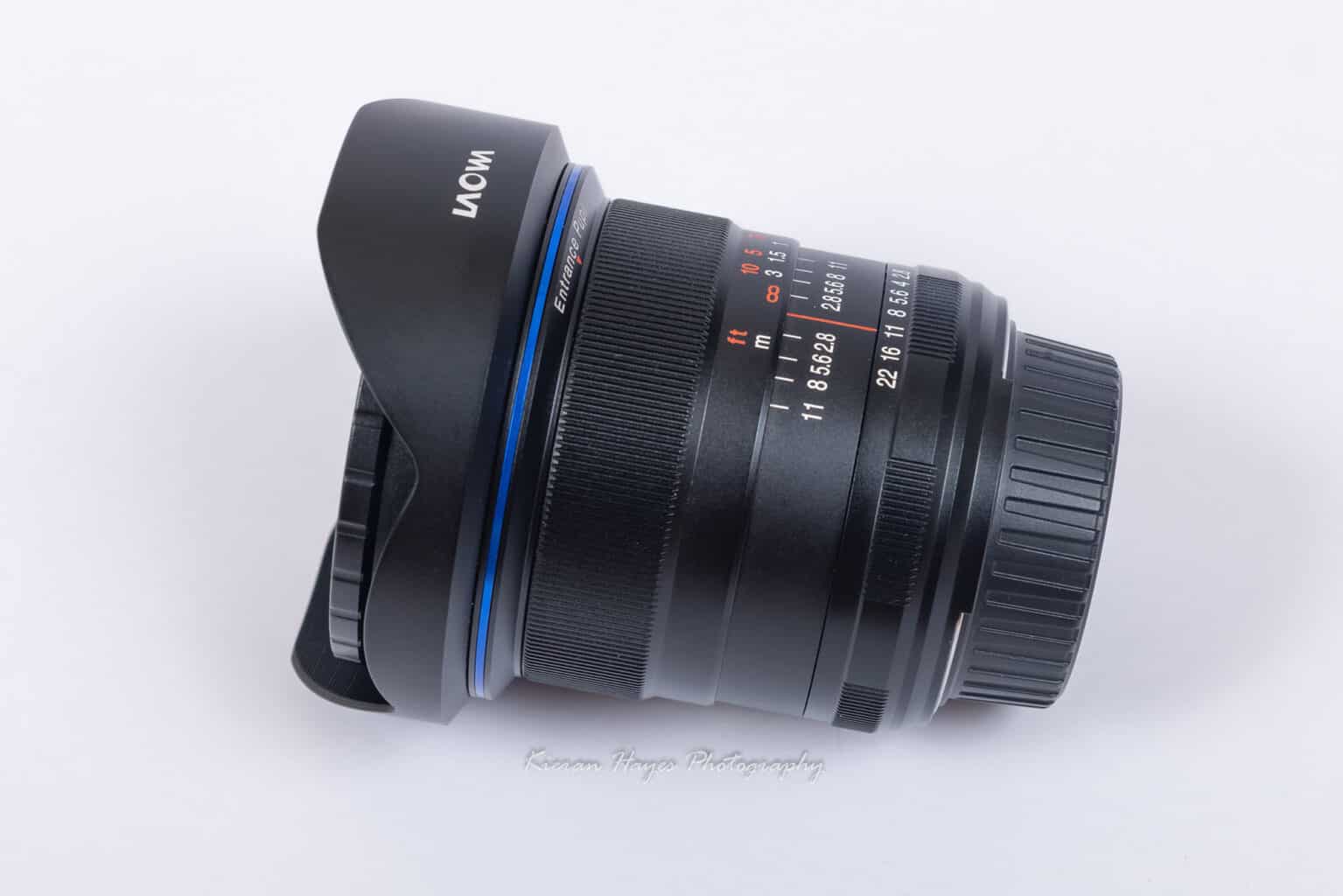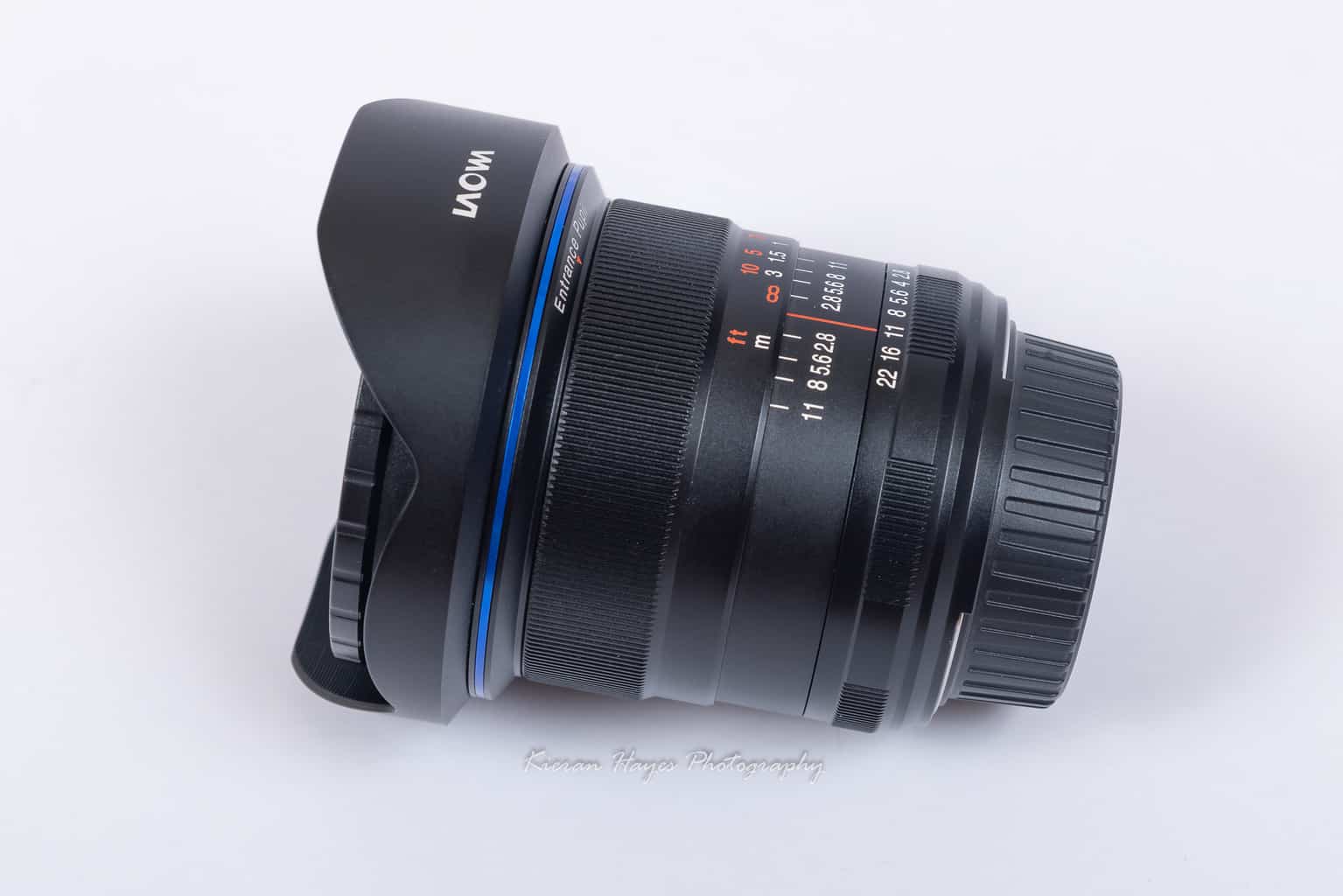 I wrote this review about this Laowa 12mm F2.8 Zero-D lens as I really felt it was worth talking about the design and how it feels in the hand. Any review will tell you how sharp it is but the feel for me also has a part to play in my equipment.
Thanks again for taking the time to read my review and if you have this lens or bought it let me know your thoughts in the comments below.
See you out there,
Kieran.