SmallRig RC 120B Review and just how good is this video light?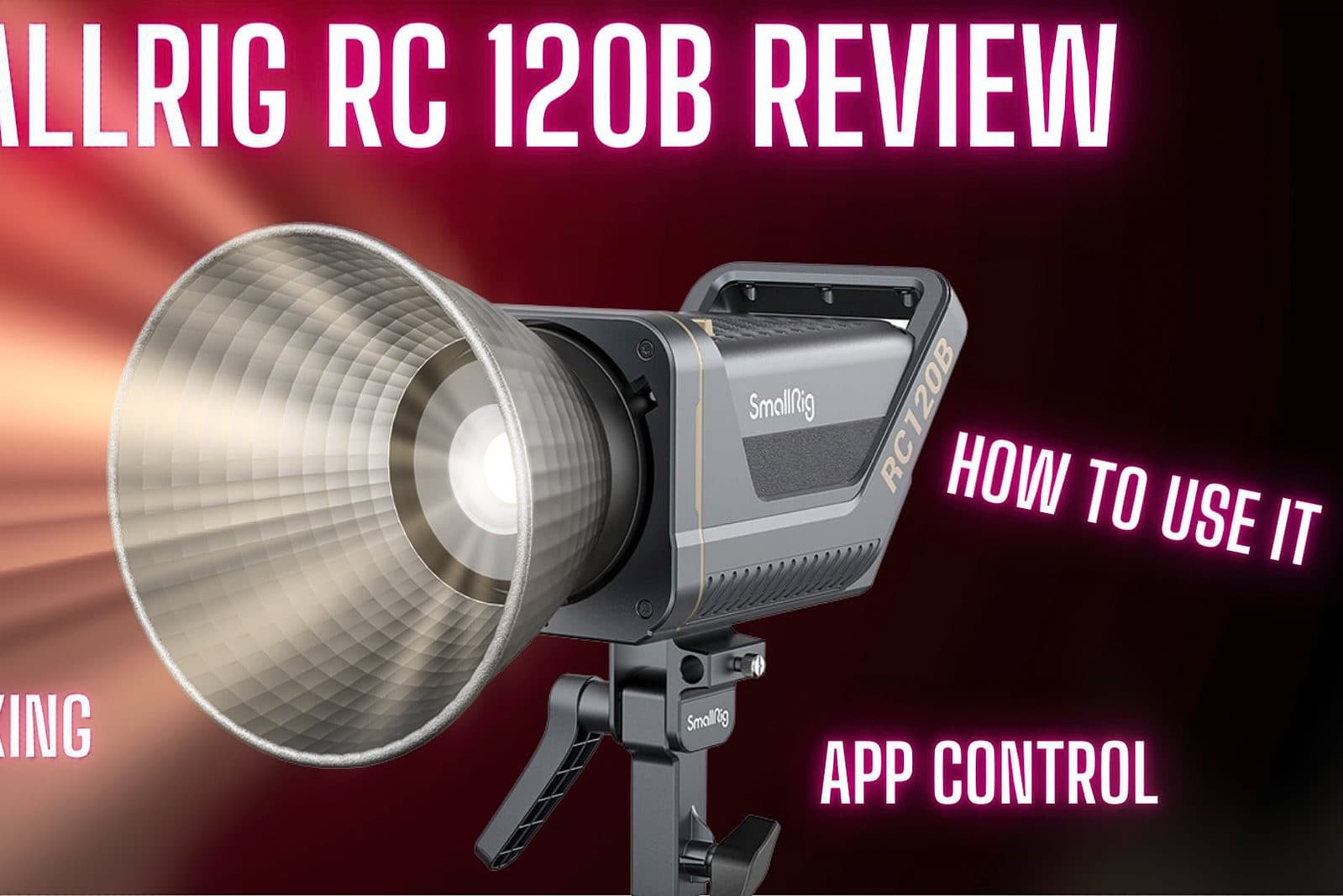 SmallRig RC 120B bi-colour and daylight video light review and demo.
Hello and welcome to my SmallRig RC 120B review where I show you how to use this awesome video light, set it up and also use the SmallRig GoGo App.
I have been using this light now for several weeks and in all honesty I am loving it. It's quiet, the colour accuracy is great and the remote operation from the app is fantastic. I nearly forgot to mention that the RC series from SmallRig are all fitted with Bowens mounts which means they are compatible with a massive amount of light modifiers out there.
The RC series is CRI 95+ and TLCI96+ so your colouring is going to be super accurate also.
With the Go Go App I now have my entire YouTube setup on my phone so I can control it all while sitting at my desk and looking at the results in my monitor. That has made my life so much easier and it has helped a lot to streamline my workflow.
The SmallRig GoGo App is feature rich and can be installed on both IOS and Android platforms, in seconds I can now change effects, colours and also and more importantly the light intensity of any of my four light. You can see all this in my video further down the page where I do a super short unboxing, a run through on controls and of course how I use it and my thoughts on it.
Before I go any further I better explain the differences between the Rc 120B and RC 120D it's not as straight forward as you might think 🙂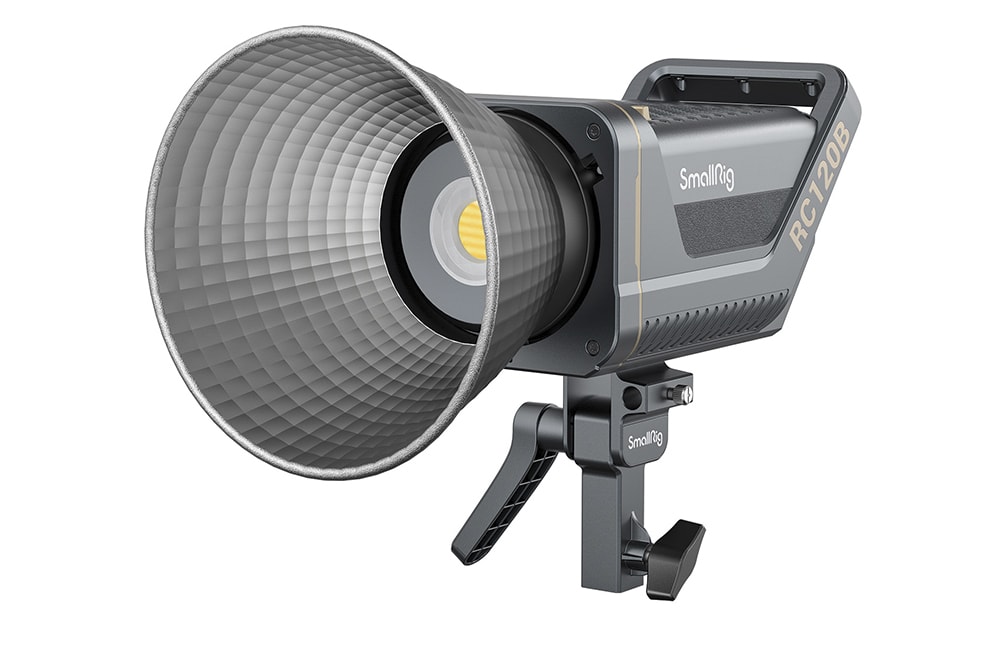 SmallRig RC 120B VS RC 120D
These two models differ in two ways.
The RC 120B is a Bi-Colour model so can change the colour temperature from 2,700K to 6,500K.
The Rc 120D is the Daylight model and the colour temperature is fixed at 5,600K.
Now you might think this is where the difference ends between the RC 120B vs RC 120D but the added bonus of having a fixed temperature model (RC 120D) is that it has a brighter output than the Bi-Colour model (RC 120B).
Below are the output specs at 5,600Lux at one metre that SmallRig have quoted…
RC 120B  4,450 Lux.
RC 120B with the Hyper Reflector 52,800 Lux.
The Daylight version is listed as….
RC 120D 5,370 Lux.
RC 120D with the Hyper Reflector 62,600 Lux.
RC 120B Build Quality.
If you are used to using professional video lights then the RC 120B and RC120D might feel a bit light and plasticky  to you but for any of us living more on the budget scale of video production these light are really solid, well built and they perform like work horses.
Before buying this light I saw a review where someone said they are very light and plasticky and you certainly shouldn't throw them down the stairs… I don't know about you but that never crossed my mind :-).
I know what was meant but the first thing I did when the light arrived was pop open the box and press the casing expecting it to bow inwards but it didn't and like all other SmallRig products this video light has seriously impressed me. I like the fact it's light  and I love the carrying case I think I forgot to say that in the video. It's super protective so i9f you really wanted to throw it down the stairs it could very well survive it 🙂
My Video review is below where I do a fast unboxing, show you how to set it up, run you through my setup and show you the SmallRig Go Go App in operation.
Powering the SmallRig RC 120b and RC 120D
The RC series of lights from SmallRig have the option of being powered in two different ways. The first is via your standard mains supply just like any other video Light. Before we move on from this method I have to say the power cord is nice and long with these lights so you can easily stretch to 3m away without needing extension cords.
The other option for powering these lights is to use V-Mount batteries and to use the special V-Mount adaptor plate from SmallRig.
This means you can now easily power your COB video lights well away from traditional power sources… and more importantly you don't need super expensive and heavy battery battery packs.
That is a great feature of the RC series and I am sure will put a smile on many creatives faces over the years…
It's no wonder we all have bad backs from lugging so much gear around, so anything that will make that easier is awesome.
Special effects modes
While I am not a huge fan of the special effects modes in these light the RC series has as standard 9 effects built into the lights. No while I may not use these effects they could very well be exactly what you are looking for 🙂
Flash, Paprazzi, Lightning, Party, Faulty Bulb, TV, Flame, Fireworks and Breath are the effects you can use and they can be selected remotely via the App or or you can use the FX control on the back of the light to change them also. You also have the option to change the frequency of these effects.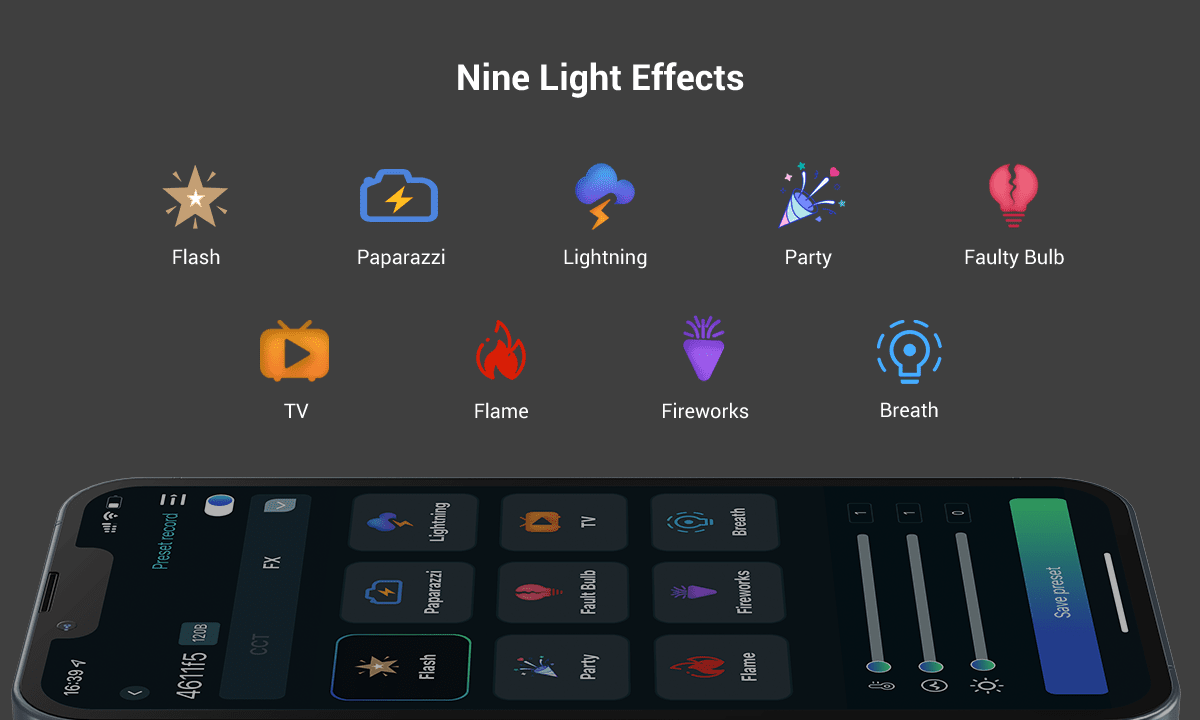 SmallRig RC 120B Review Conclusion
To put it simply I love the SmallRig RC 120B light and it has gelled into my workflow so seamlessly now that I am at the stage now of wondering how I did without it for so long.
I would highly recommend this light for any solo creators out there and for serious cinematographers SmallRig have now launched a whole series of RC light capable of powering your most demanding situations, so pop on over and checkout the RC 220, RC 350  and the massively powerful RC450 COB Video Light.
Thanks for reading my review and of course I will be adding more to this review as I go along.
See you out there,
Kieran.
SmallRig RC 120B Review, unboxing, Setting it up & GoGo APP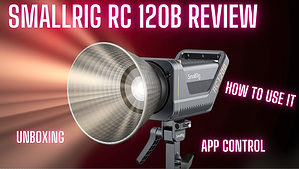 My complete SmallRig RC 120B Review also including the RC 120D version. I show you how to set it up, unboxing this video light and using the SmallRig GoGo App..