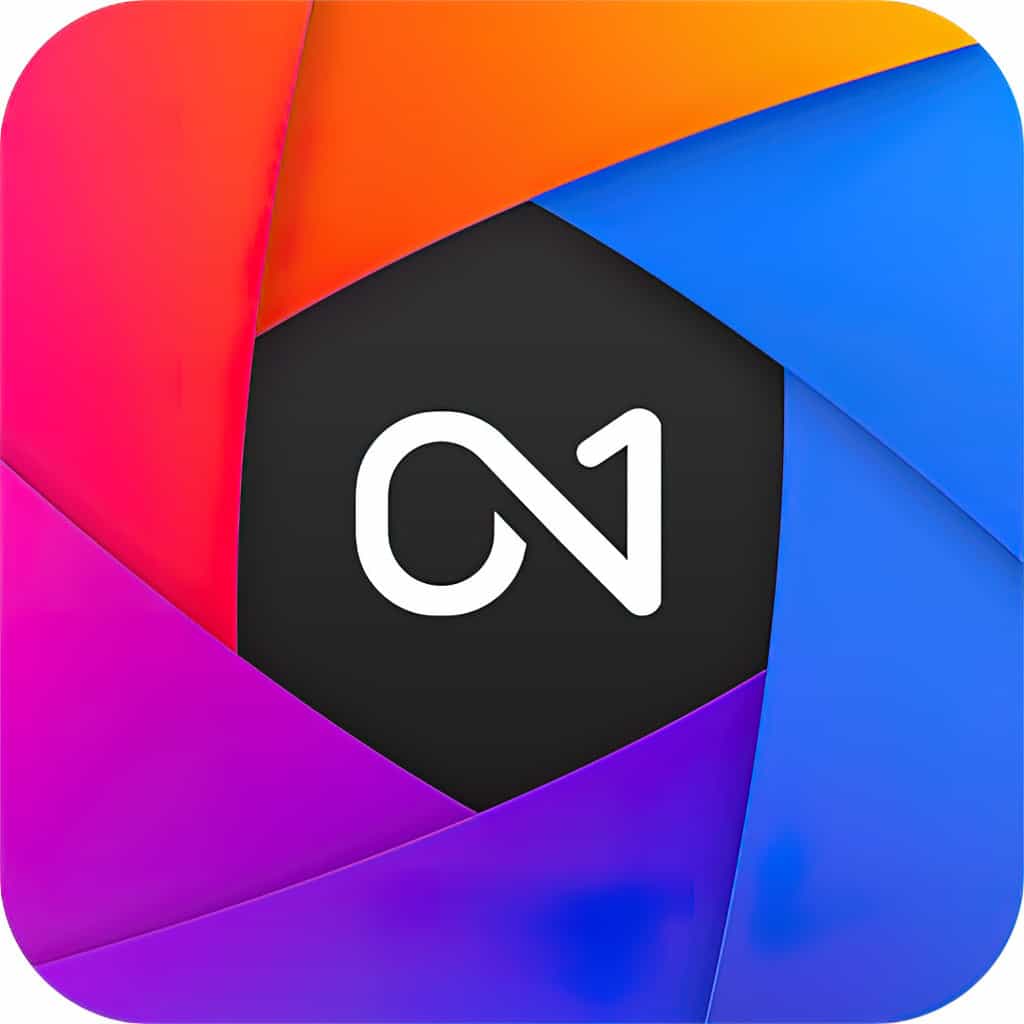 Welcome to my ON1 Photo Raw 2022 Review and Promo code page
In this ON1 Photo Raw 2022 review I will be doing a deep dive into the software and letting you know what I like about it and also what I don't like about it. I will be looking at this for several different angles but before we get into that let's have a look at how much it actually costs you first.
ON1 Photo Raw Price.
There are regular offers on ON1 so the price is constantly bouncing around a bit but it's usually just over $100.- or €100.- (
click here for the latest pricing
, opens in a new tab) now in saying that the nice people over at ON1 have given me a 20% off discount code for Photo Raw (it actually works for all ON1 products).
It doesn't cost you anything to use my ON1 Promo code in fact you save 20% off the product price, I also get a slight commission and out of this commission I pay for a tree to be planted to help keep this planet beautiful.
ON1 Photo Raw Conclusion
ON1 Photo Raw 2022 is a great image editor offering you all the basics and more including masking, Liquify, Sky Replacement and Portrait AI also. It's fairly intuitive to use, it only took me about 7 or 8 minutes to figure it all out. It's a small bit clunkier to use at times when compared to Lightroom but it offers more editing possibilities and it's a lot cheaper also so that's only to be expected.

Overall it works well and does exactly what it should and at a great price too. It's direct competitor would probably be Luminar Neo more than Lightroom. I sense a comparison blog coming up here soon.
ON1 Photo Raw 2022 Review.
So I decided to just jump straight into this software without any tuition or reading anything about it to see how intuitive it is. I should probably add here that I also Use Lightroom, Photoshop, Luminar Neo and the suite of Topaz Labs products so I am very well versed in photography editing software.
On opening Photo Raw and importing a photograph into it all was good… The interface is fairly similar to Lightroom so that was a positive with familiar slider controls and adjustments all down the righthand side as per usual. The order of the sliders made sense also (see the screenshot below).
Now it did take me 3 or 4 minutes to get to grips with where everything was, after that though it was smooth enough sailing and editing the first shot took me about 2 minutes with just basic Exposure corrections, shadows, Highlights and your average exposure tweeks (very easy to do) the one thing I did notice here is the strength of the sliders seems to be stronger than in Lightroom. I primarily noticed it on the shadows slider as I was used to whacking that up to the 80's or 90's in Lightroom but in Photo Raw 2022 I only need to adjust it to about half way.
I am not saying that's a bad thing but just the first point I noticed.
You can also see you have your Midtones, Whites and Blacks sliders. Below them you have your Structure and Dehaze sliders, then we go into the colour temperatures, saturation and Vibrancy sliders. A small point to note here is that there are also the normal range of Colour Profiles at the top of this section just above the Exposure slider where you can adjust colour profiles to your liking as in most editing software. I selected Camera Landscape for the shot I was working on and it worked well.
Next, I wanted to correct the horizon as I picked this shot to edit because the horizon wasn't level, there were dust spots in it and it was a fairly flat image so I wanted to see how far I could push it.
Again it took a second to locate the levelling facility but it worked exactly as it should do then, it's over on the crop section on the left hand side of the screen. When you click on the crop tool you can crop your image and adjust leveling also. If you click on the level Icon it pops down a slider and you just adjust that to get the photograph level.
There is actually another way to level the photograph and I think it's a lot better. If you go to the Transform section and click on Rotation that works a lot better as it's a finer control and the mouse wheel will adjust it which makes life a lot easier.
Check out my On1 Photo Raw 2023 Beta review video below.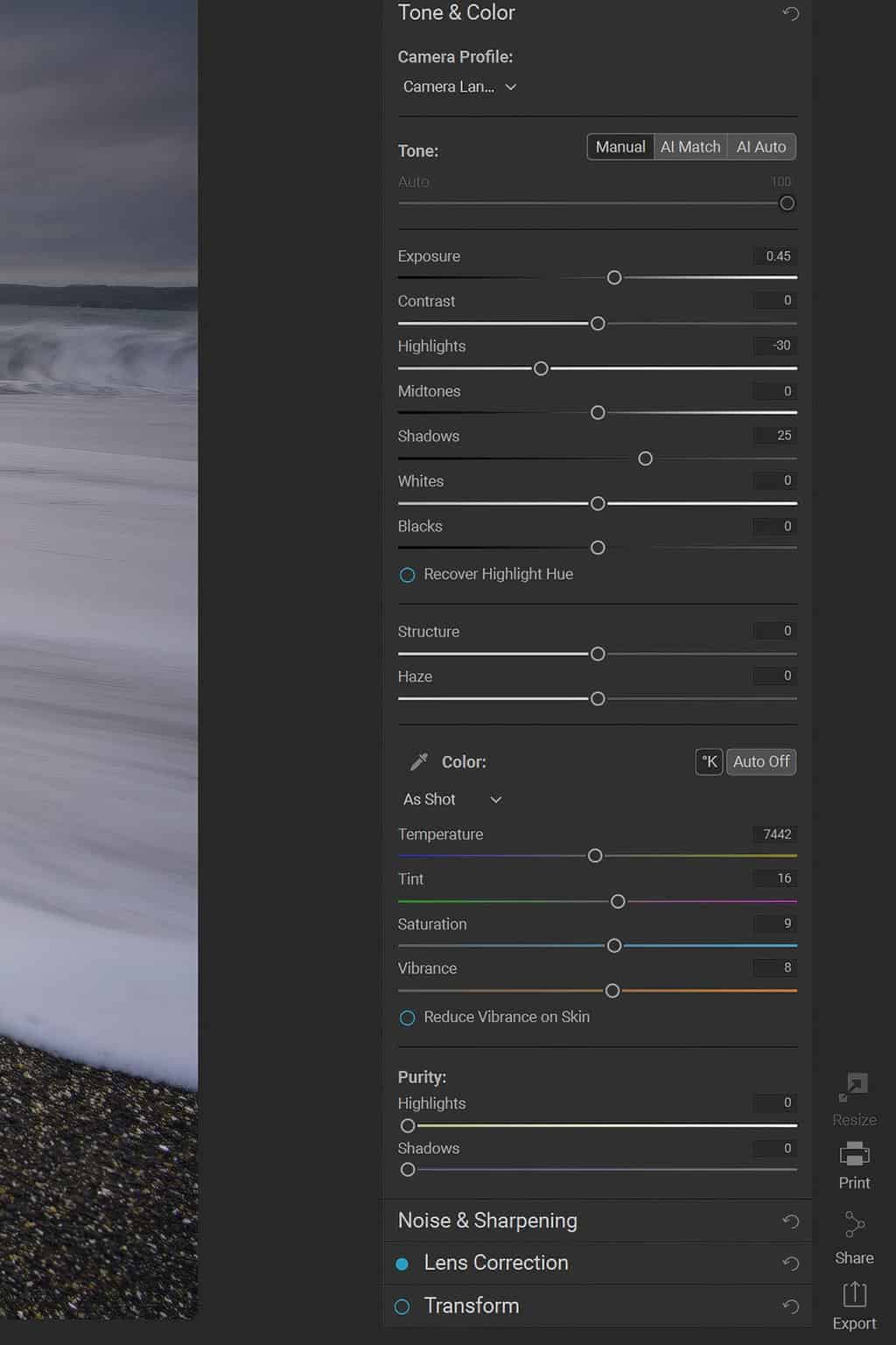 ON1 Photo Raw review first thoughts.
At this point now I am getting very familiar with the control layouts and I have only been playing with Photo Raw 2022 for about 6 or 7 minutes. It is fairly intuitive and is similar enough to Lightroom in ways but it still feels a bit clunkier than Lightroom at the same time, maybe that's just because I am treating it in the same way as Lightroom though.
In saying that Photo Raw 2022 does a lot more than Lightroom and it's cheaper to buy so let's take the next step and look at the additional facilities and what else it can do. 
It was then I noticed the big difference between Lightroom vs ON1 Photo Raw and those differences were… the sky replacement facility, Portrait editing and a good few more refinements that I will get too soon.
Thoughts so Far…
The overall editing process was ok now you might think "OK" doesn't sound very good or interesting but so far I have just been doing basic adjustments which all worked flawlessly. Basic adjustments are just boring though and not very exciting in any editing app.
Getting into the more advanced stuff…
Getting more adventurous in the editing controls you can see there is the full selection of Transform controls including Horizontal, Vertical and Rotation sliders to correct your photograph.
There are also micro adjustments there where you use the "Shift" slider to adjust the horizontal positioning of your crop. The "Rise" slider to adjust the vertical positioning of your crop and also the "Scale" slider which adjust the zoom of the crop. I will pop up a video on that in a few weeks to help explain it all a bit better.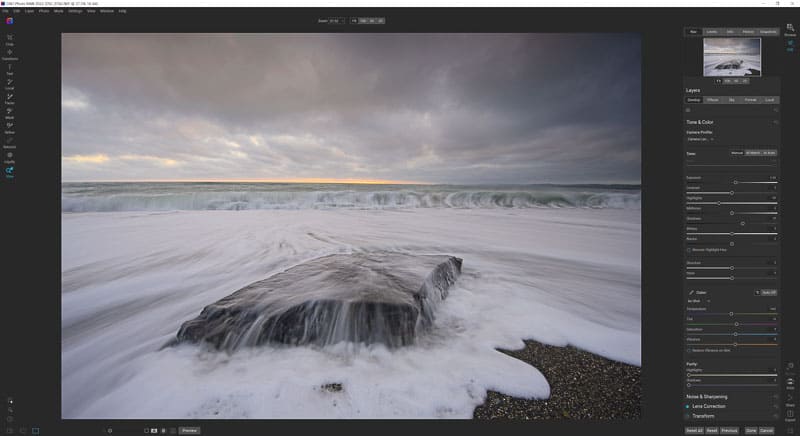 ON1 Photo Raw Noise and sharpening section
Noise reduction
The standard noise features are all there with both
Luminance and Colour noise reduction sliders
and also
detail control sliders
for both sections also. They work exactly as you would expect them too with very little lag in fact I didn't notice any lag at all in the slider controls. Now I have to add here that the best way to reduce noise is actually by using
ON1 NoNoise AI
and it's one great noise killer, you can
click here for my NoNoise AI review
(opens in a new tab).
Sharpening Controls
The sharpening controls are next with the Sharpening Amount slider and then the Treshold slider again they worked exactly as expected and there was no lag in adjustments. So all good there too.
The one addition here that is very handy is the "Remove Hot Pixels" button which if you are into Astro photography or Long Exposure photography could be very handy for you.
You also have your "Lens Correction" section here which again has everything that you would expect.
The next aspect I want to talk about is dust spot removal and a nice little feature here.
Dust Spot Removal
To get rid of Dust spots you pop into "
Retouch
" on the Right Hand side panel, once that opens you will notice that the retouch control panel is on the top centre of your screen. You have all your controls there to adjust brush size feathering opacity of the retouch brush as well as different modes of retouching like Clone stamp, Healing Brush, Perfect Eraser and retouch brush.
After all of them you will notice a there is a button for "visualize Dust" when you click on this the texture on the image is popped so you can now easily see all the dust spots.
Again I chose this image as I knew it had dust spots and this feature worked well to highlight them.
Effects in Photo Raw 2022
The effects section is basically where you can adjust your image via a selection of LUT'S, there are too many to go through here so I have a screenshot below showcasing variety coming with the software. They immediately help you apply the right look for your image or steer you in the right direction anyway.
Sky replacement in Photo Raw 2022
Sky replacements are easy and fast in Photo Raw 2022, I have to say I think Luminar Neo has a slight edge here though. Then again no software is 100% perfect and so far ON1 Photo Raw is doing great.
There are a selection of skies to choose from so you can go for Stormy, Sunset, Clouds, Aurora, Night, Spring, Long Exposure, Reflection and Dramatic.
You can adjust the horizontal position, scale, opacity and several other features here to give you complete control of the sky replacement.
I have to say Photo Raw 2022 is a good bit of software… it's not any better than lightroom though and I still feel it's not as fluid. Again let me just say this is a good bit cheaper than Lightroom and it's also capable of doing more, so they are two serious advantages right there.
So well done ON1 on a capable bit of editing software that delivers good results and has a whole host of great features. I for one think this is great value and a serious alternative to Adobe Lightroom. Don't forget my promo code below to save yourself a bit of money if you decide to purchase it.
See you out there,
Kieran.