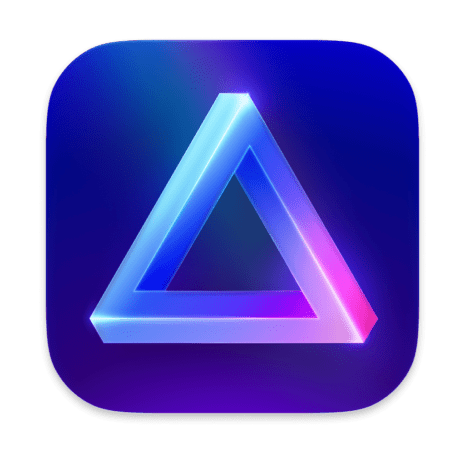 Welcome to my in depth Luminar Neo review
In this Luminar Neo Review we will be look at the software in detail covering it's features, price, how well it works, and also of course if Luminar Neo is right for you. 
Luminar Neo Price
The normal prices at the time of writing this Luminar Neo review are listed below. Please don't forget to checkout the special offer section below for the latest special deals and prices to save yourself some serious money on Luminar Neo.
You have the option to own Luminar Neo in two different ways… You can buy it outright or subscribe for 12 months at a time. So let's look at both options and see whats different about them.
You can buy Luminar Neo outright and it's yours for life at a price of €79.-, $79 or £79.- for One seat and it's €99.- $99.- or £99.- for two seats. Also please see the Special offer and free gift section below for the latest offers…
"One seat" is for just one computer and "two seats" is for two computers.
So as well as being able to buy it outright and own it for life you also now have the option to go for a Luminar Neo yearly subscription model also.
Subscription vs Lifetime License.
So what's the difference between the Luminar Neo subscription vs lifetime license purchase and which option is right for you?
Well the simple answer here is that the subscription option will give you the latest software at all times. That's the main difference between the two options and yes the Lifetime License will give you some of the future updates like AI Masking and Portrait Background Removal but after that it will only be performance and stability updates that you will get for free.
I have the full list of differences that Skylum has given me listed below.
Luminar Neo Subscription option
All Future Updates
All New Add-ons
Workflow designed for creative photo editing
Unique AI tools to simplify repetitive tasks
Builtin Library of textures and Overlays
24/7 technical support
Luminar Neo Lifetime License
Update with AI Masking and Portrait Background Removal
Performance and stability updates
Workflow designed for creative photo editing
Builtin library of textures and overlays
Unique AI tools to simplify repetitive tasks
Lifetime License
30-day money back guarantee
24/7 Technical support.
As you can see it all boils down to future updates now and features you may want when they are released.
Is Luminar Neo replacing Luminar AI?
The simple answer is no Luminar Neo is not replacing Luminar AI.
These are two different pieces of photography editing software, Luminar Neo is for more
in-depth
 Image editing and Luminar AI is for fast photography editing. 
Luminar AI is for fast quick awesome edits and Neo of course as it has all the features of Luminar AI and can do exactly the
same things
 but you also have the option to get far more adventurous with layers and several other AI features, we will get into them a bit further down. 
That in a nutshell is the main difference in the two photography editing software suites.
To be fair Luminar AI was already a great editing platform so any improvement on that is going to be a serious positive. I have to say the other serious step forward in Neo is the new AI engine which is a good bit faster than the one in AI which the video below 
demonstrates.
See my speed test video below where I compare Luminar Neo vs Luminar AI
How good is Luminar Neo?
Well, with version 1.1 now and the addition of Portrait Background removal Mask AI in Luminar Neo it has pushed itself well ahead of Luminar AI. We have radial and Linear grad filters or masks working in Neo now and of course we also have our Histogram back working with a bit. So for me Neo is now a fairly awesome bit of photography editing software and the crazy part is that there is still more to come yet.
To answer the question of how good is Neo for you though we need to have to look at this software from 3 different view points. So please pick the one that is most relevant to you.
Someone new to Luminar Products

.

Someone that uses Luminar AI.

Someone that uses Luminar 4

.
So feel free to skip down to whichever Review suits you best…
1.- Luminar Neo Review for someone new to Luminar Products?
This is probably the easiest one to answer out of the three options in this Luminar Neo Review as it's an incredible all round bit of editing software that is as comfortable doing Landscapes as it is working with portraits.
The AI facilities in Neo are mostly borrowed from Luminar AI along with a few more new features and upgrades including the new faster AI engine as well as more features yet to come..
You can quickly swap out skies in a landscape shot or smoothen skin in a portrait with the greatest of easy in seconds. Now just think about what I said there, it's swaps out skies in seconds and detects and smoothens skin in portraits in seconds also. Of course these are just two rough examples of how good this software really is and there are plenty of other awesome AI applications like Dust spot removal, Powerline AI, Relight AI Portrait Bokeh AI, Portrait Background Removal and several more options.
Not forgetting the basic editing options in Neo of course like exposure, contrast, saturation, shadows Highlights etc… It can do it all and with the inclusion of it's own catalogue it can help you to store and catalogue or arrange your images in an orderly manner.
The software is fast, responsive, glitch free and it just works for me. I should specify here that I am a Windows user and work on a very fast desktop pc. I will post specs at the end of the article.  
I will be popping up a full video review very soon but for you new Luminar Newbies you can't go far wrong with Neo and the real beauty of it is there is a 30 day money back guarantee so if you don't like it or have issues with it you can simply just get your money back… How good is that?
2.- Luminar Neo Review for someone using Luminar AI and is it worth the upgrade?
This is a really good question and honestly I think if you have Luminar AI then you already have a great bit of fast photography editing software and yes a lot of the facilities of Neo are the same or "borrowed" from Luminar AI. That's where the similarities end though as Neo has a new processing engine that helps it work through images that bit faster see my video above showing the speed differences.
After the processing engine we have the long awaited return of masks and now with Mask AI we have  a supercharged automated masking system in Neo. Then the new features like Powerline removal, Relight AI,  dust spot removal AI and Portrait background removal and Mask AI it's the complete package now that flies through image editing.
It all really comes down to whether or not you need layers (yes I do) and if you would like the faster processing engine (to speed up your workflow) and the other handy AI features in Neo. It's a slightly tough call to make for some people but for me personally… I am loving Neo so far after a bumpy start with the pre-release version and technical builds I was sent by Skylum. 
I was a fairly vocal about that at the time but those issues have been solved and I feel it's a better photography editing program as a result.
My move from Luminar AI to Neo has only been a positive one and I am looking forward to it's advances…
Again the 30 day money back guarantee is a statement of intent from Skylum and they are sure you will love it also.
If you are happy with Luminar AI then just stick with and keep smiling, if not or you feel you are missing something then have a serious look at Neo.
3.- Luminar Neo Review for someone using Luminar 4 and is it worth the upgrade?
If you are a hardened Luminar 4 user then this is probably the update you have been waiting for and you are going to get a lot with it.
The first point to note is the faster processing power of Neo which should speed up your workflow dramatically and help with sky replacements and various other edits.
There are a whole host of amazing AI facilities in Neo which have been designed from the ground up and also "borrowed" from Luminar AI.
Facilities like the sky replacement is far better now in Neo than Luminar 4 and it also has relighting controls, sky positioning and sky reflection facilities also.
You have Portrait Bokeh AI to help give you that sumptuous shallow depth of field, face and body AI to help correct any skin imperfections and help out with some unflattering camera angles also.
Dust AI, Powerline Removal, Portrait background removal and ReLight AI also as well as loads of other handy time saving features.
Now I am going to go back to layers again as this is the one thing most L4 users missed from AI and yes they are now in Neo and working well.
Luminar Neo Features
The first and most important feature is the Catalogue or Digital asset Management (DAM) facility which means you can sort and organise your photographs so you can find them easily and group them all together also.
For example you can have selections on Family, Landscape or Product shots all in different easy to reach parts of your catalogue. That is going to be a serious time saver over the years.
Basic editing controls include
Exposure, shadows, highlights, Curves, Contrast, Colour, Vibrancy, HSL, Sharpness sliders the list goes on but suffice it to say everything you need in basic to advanced editing controls are in there.
More to come including my YouTube Luminar Neo review 
I am currently in the process of doing a video version of my Luminar Neo Review and I will post it here as soon as I get it finalised.
I am very sorry I didn't get it finished yet but I wanted to really test it out properly with the full feature list which has now been completed. So please do check back soon for my new Luminar Neo review video.
When was the official Luminar Neo release date?
Luminar Neo was released on the 17th of February 2022. There was also a pre-release on the 10th of February to the early bird purchasers of which there was 30,000. But the official Luminar Neo release date for general sale was the 17th of February 2022.
Luminar Neo vs Luminar AI… What's the difference between them?
Well the simple answer is for a full breakdown have a read of my Luminar Neo vs Luminar AI blog post here.
Thank you for reading my Luminar Neo Review and if you are thinking of buying Neo then don't forget to check out my special offer section below to save yourself some money.
Kieran.
Luminar Neo Review by Landscape Photography Ireland reviewed by Kieran Hayes