Welcome to my
Skylum Luminar AI review

, release date & Luminar AI Promo Code.
How good is Luminar AI?
Luminar AI is a great bit off editing software but I have to say if you are looking at new photography software I would highly recommend you get Luminar Neo instead. You can read
my full Luminar Neo Review here
if you want to know more about it.
Luminar AI is without a great all round editing platform and especially with update 1.4 now and the addition of Portrait Bokeh AI. It is incredible value for money and helps to not only streamline your editing and automate it a small bit too. You can also completely revert to manual editing and edit your photograph exactly as you want too.
The AI facilities which I will get into again later on in this post are great and this software simply speaking just works.
Luminar AI was always the number one bit of photography editing software I recommended to clients on Photography Workshops that is until Luminar Neo (review here) came out. If you want to delve deeper into photography editing then Luminar Neo is probably the better option one for you.
If you want to quickly edit images and keep it short and sweet then you can't beat Luminar AI for that. I have an in depth article where I compare Luminar Neo vs Luminar AI here if you want to have a read of it.
Luminar AI Price only $37.- or €37.-
Luminar AI normally retails for around $79 or €79.- but it's for sale as I write this for just $47.- or €47.- now when you use my Luminar AI promo0 Code you pay only $37.- or €37.- which is an incredible price for this awesome bit of software. Now part of the reason that it is so cheap is the availability of Luminar Neo as Luminar AI is now down as being feature complete so no new features will be added to it.
There wuill still be updates in the shape of new camera support and bug fixes though I am told (I don't know for how long though).
So if you are looking at purchasing Luminar AI then please do feel free to use my
Luminar AI Promo Code HAYES10.
Simply enter my Luminar AI discount code HAYES10 at checkout to get the deal.
Is Luminar AI worth it?
Now to truly and honestly answer this you have to look at everything it does and forget what has come before it and just judge it on the software it is now. So for me it's a huge yes and Luminar AI is worth it, I would go so far as to say it's worth three times the price for me personally. If you are one of those people wondering should I buy Luminar AI then I say yes as it's exceptional value for money either buy that or Luminar Neo, worst case scenario is you can always get your money back (within 30 days of purchase) if you don't like it.
Luminar Neo Discount code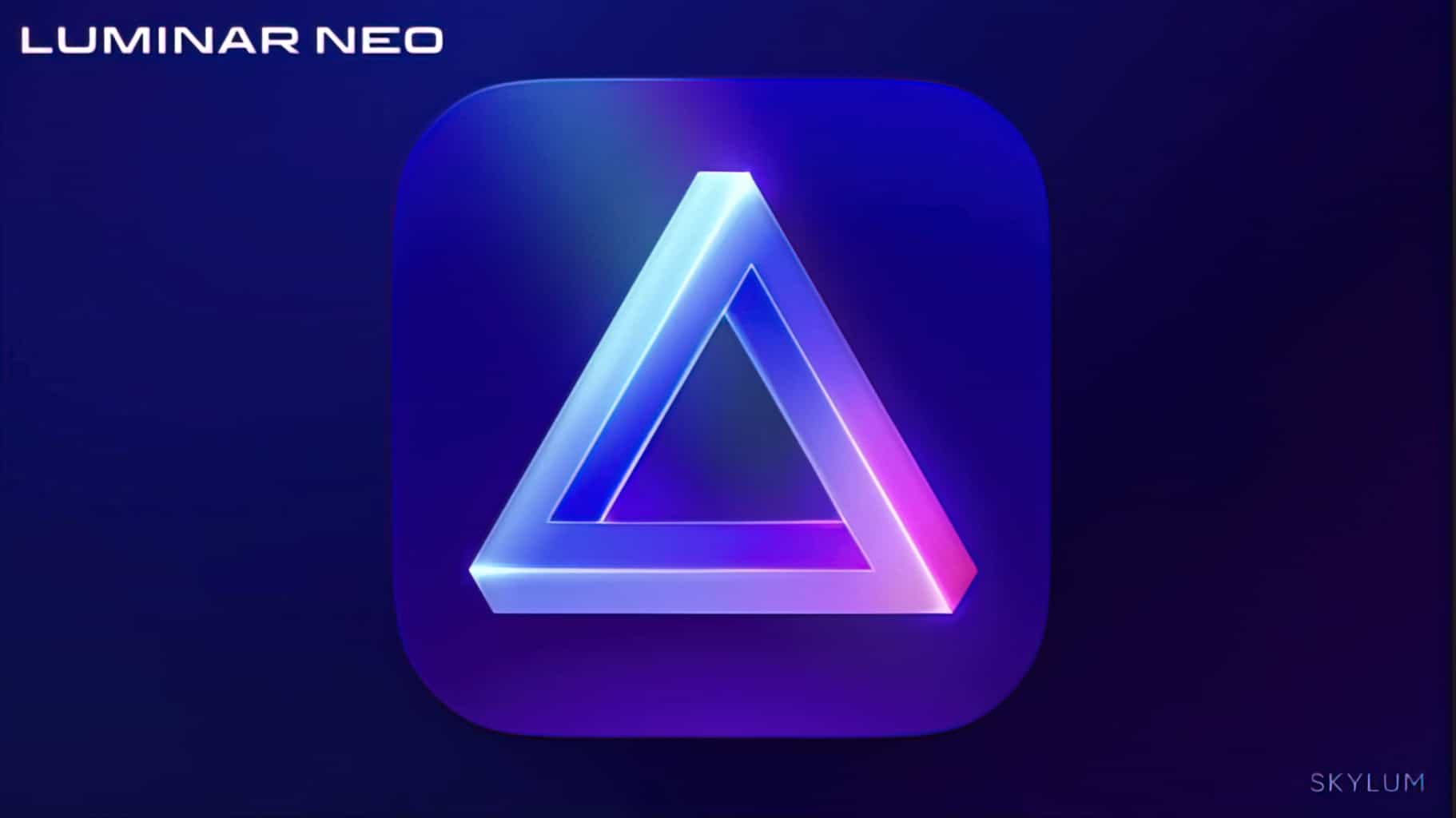 My Luminar Neo Discount Code and free special gift worth €25.- to get the special offer click the show code button and then copy the code and then go to get offer. This will take you to the Skylum website but before you purchase the product pretend to leave the page and you will get  a free gift included with your purchase....
More
Less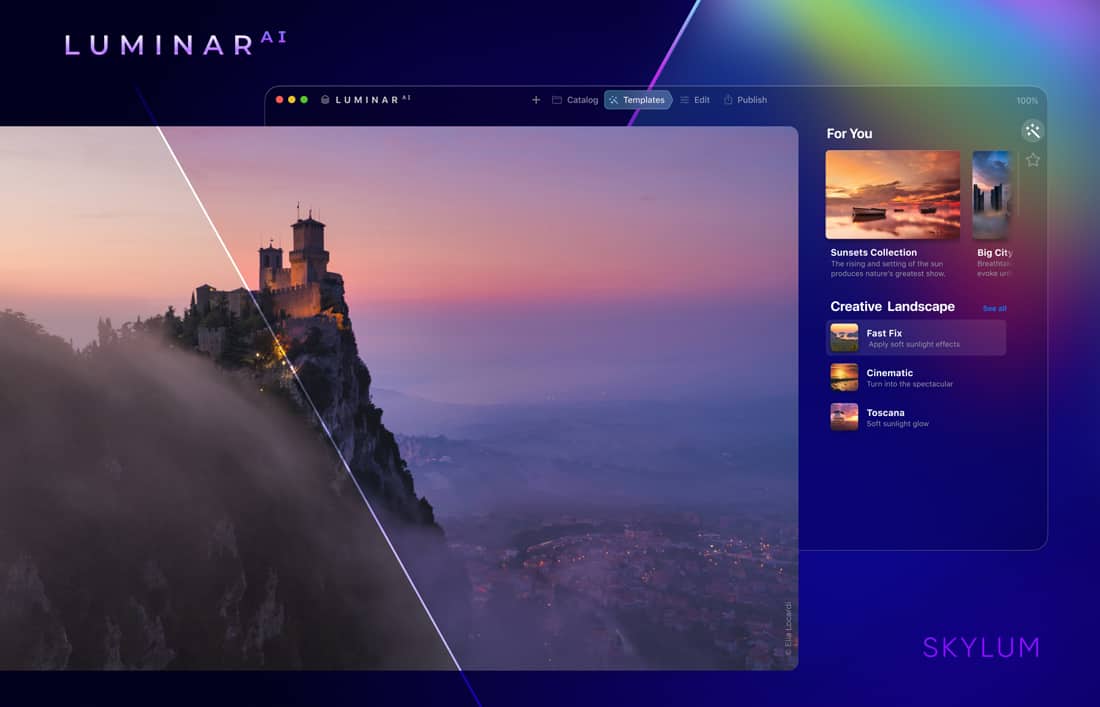 So what exactly does Luminar AI do?
Well it edits your photographs quickly and easily with their new template system, which is similar to the looks effect in Luminar 4 but often times you will find clicking on a template will adjust the image more or less the way you want it to look. The cool trick with Luminar AI is that it can see what type of photograph you are working on and suggests the correct templates, hence speeding up your workflow for you. Yes, I know you you can buy presets for other editing software but if you take 30 photographs and add a preset to all those images you will find you need to adjust each photograph differently as it's just applying specific presets to each shot. With templates Luminar AI will look at your photograph first and then adjust the template to suit the image, a such the template is more about the feel of the final image then just adding specific presets to the photograph.
This all saves us a lot of time and time is money as they say.
So you might think that Luminar Ai is a step above Luminar 4 but in all honesty I think they are aimed at different types of photographers.
Luminar 4 is for the photographer who wants to adjust the image exactly how they want it and add in layers and manually tweek these layers to get exactly the effect they want.
For me Luminar AI is designed to give you a fast photography editing software package that does an awful lot for relatively little money and simplifies life a little. Yes you can also edit the photograph manually like Luminar 4 but you are missing elements like layers. I never mentioned you can also adjust the intensity of the template as there is a slider to adjust the opacity of the edit on your image. Some times 100% template intensity just isn't right…
Luminar AI has some lovely AI facilities though, as you can see in section directly below.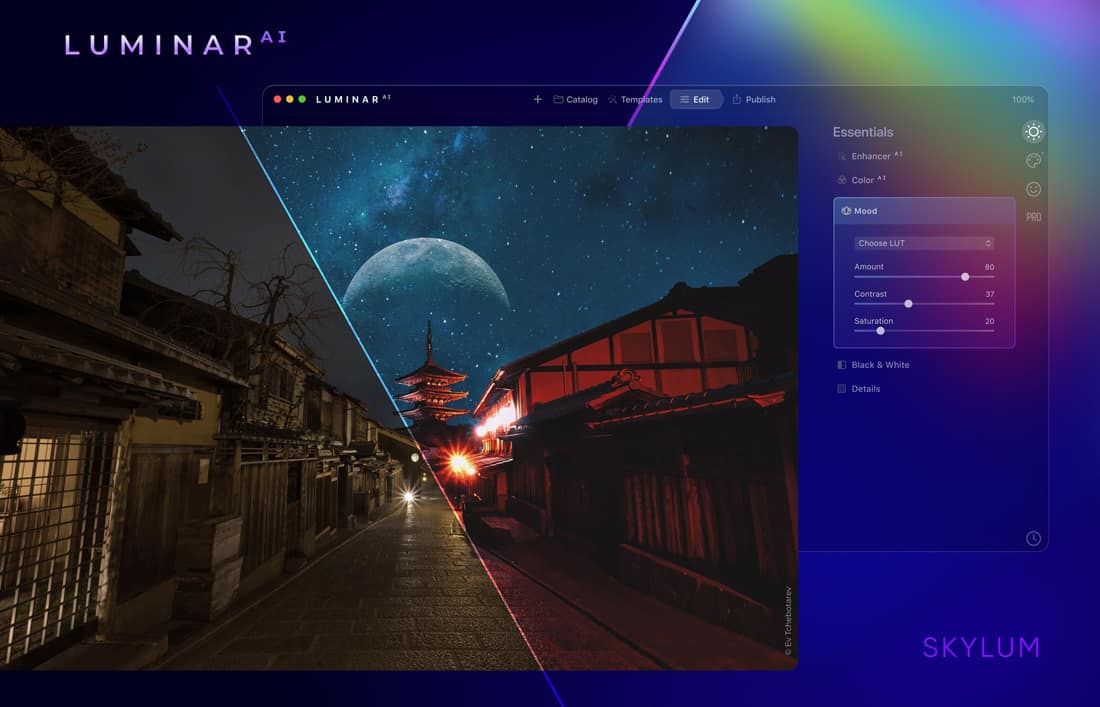 A few of Skylum's Luminar AI features…
Portraits take on new life with Portrait Bokeh AI
Use Body AI and Face AI to gently sculpt and refine a portrait.
Create eyes that are rich and more expressive with Iris AI.
Remove blemishes and imperfections naturally with Skin AI.
Landscapes will also never look better.
Add depth and detail to skies with Atmosphere AI and Sky Enhancer.
Add an all-new sky in seconds with Sky AI.
Bring warmth with Golden Hour or even enhance the sun with Sunrays.
Professional finishing with less hassle.
Looking for more detail and texture?
Then Structure AI is the perfect addition.
Get the perfect crop with Composition AI and fix crooked images.
With Accent AI, a photo has perfect exposure and color
Skylum's hope for this software is of speed, power and AI ultimately being our new photography assistant. It's going to be a two or three button push editing solution to get your images edited for you quickly and efficiently. You will also have the option to manually edit or tweak the AI edited shots of course yourself.
When was the first
 Luminar AI

 release date?

So before we get into the Luminar AI release date let's have a look at the software and what it will and wont do for you let's look at the progression of Luminar as an editing software package to date as this will give us an idea of the next release date of a new version of Luminar AI will be launched.
Luminar 2018 release date was in late 2017
Luminar 3 release date was on the 18th of December 2018
Luminar 4 release date was on the 18th of November 2019
Luminar AI release date was the 15th of December 2020.
There was an earlier Luminar AI release date for early bird subscribers but the main Luminar AI release date was the 15th of December.
As you can see there is a pattern here and we can expect a new version again by the end of 2021. Every update has brought new features and the AI update is to bring what I think could be the biggest features yet…. this new Artificial Intelligence editing software is still really in phase one of its development. The next steps are Sky 2.0 with it's ability to automatically add reflections to water when you swap out skies and the Bokeh AI effect will be coming as a free update soon apparently. There is a lot more on that further down the article though.
Don't forget to checkout my photography tips on my YouTube channel for some great tips and tricks.
What are the minimum system requirements for Luminar AI?
Luminar AI will work on your desktop or laptop as long as it meets the following minimum system requirements.
Luminar AI Mac minimum system requirements.
For Mac MacBook, MacBook Air, MacBook Pro, iMac, iMac Pro, Mac Pro, Mac mini, early 2010 or newer CPU Intel® Core™ i5 or better  Memory should be 8 GB of RAM or more (16+ GB RAM is recommended) macOS 10.13.6 or higher.& IMPORTANT: macOS 10.12 is not supported. Your hard disk should have at least 10 GB of free space, an SSD will give you the best performance. A display of 1280×768 size or better. 
Luminar AI Windows minimum system requirements.
For Windows Windows-based hardware PC, a CPU Intel® Core™ i5 or better, AMD Ryzen™ 5 or better. Open GL 3.3 or later compatible Graphics Cards. Memory of 8 GB RAM or more (16+ GB RAM is recommended) Operating System Windows 10 (only 64-bit OS).  IMPORTANT: Windows 7 and Windows 8.1 are not supported. Hard disk 10 GB free space, use an SSD for best performance Display 1280×768 size or better.
What system requirements I found work well.
I found the following system requirements works best… using an SSD drive and 16GB of RAM, a fast cpu will also help of course but the SSD and 16GB ram will give you a serious performance boost and won't cost a fortune.
My own current system is running on 64gb of RAM, a 2TB M.2 SSD, an overclocked Core i7 9900K processor at 5.1ghz on all cores. Which is all a bit mad but I also do cinematography so I need a serious processor to fly through editing.
I dropped the RAM down to 16GB to try it and there was little to no difference in speed (with no other programs operating).
I use Luminar AI as a plugin for Lightroom so I usually end out have a browser, Photoshop, Lightroom, Luminar AI and a few other apps working away in the background, hence the 64GB of RAM which is complete over kill btw. I would think unless you are a professional photographer and time is money then 32GB is more than enough for anyone.
I have two video reviews below showing the full features of Luminar AI and how to use it.
Personally I used Luminar AI and now Luminar Neo as plugins for Photoshop and Lightroom. They are excellent plugins and have added a real bonus to my workflow.
Please feel free to check out my other Photography editing software reviews below.
Luminar Neo Discount code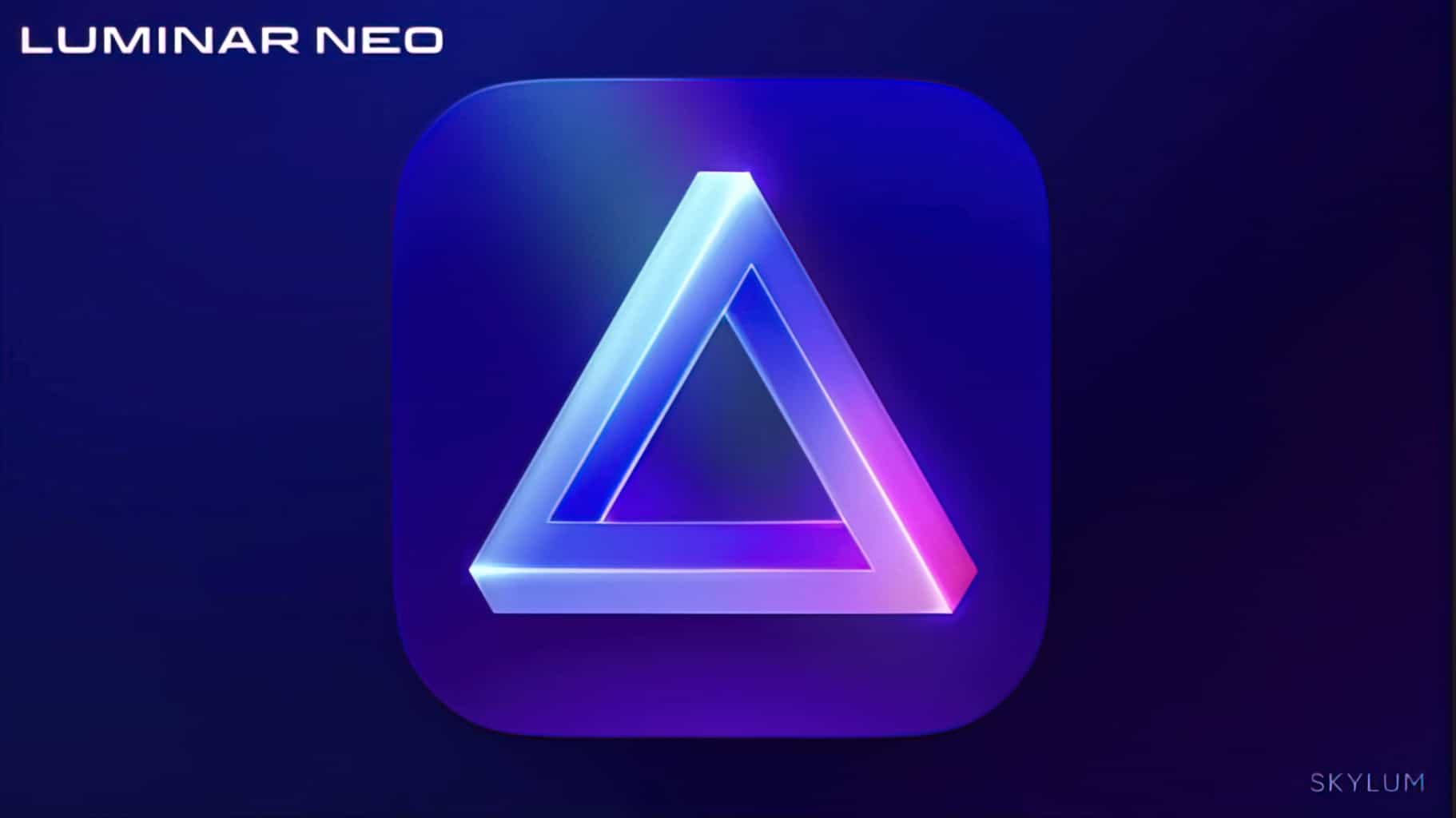 My Luminar Neo Discount Code and free special gift worth €25.- to get the special offer click the show code button and then copy the code and then go to get offer. This will take you to the Skylum website but before you purchase the product pretend to leave the page and you will get  a free gift included with your purchase....
More
Less
Where will it all end?
Any terminator fans out there should start getting worried I guess, the machines are taking over 🙂 Seriously though this could save us all a lot of time and help the vast majority of people who really don't want to spend hours in front of their computer adjusting sliders and trying to figure out where they are going wrong. Before we go any further please have a look at an exceptionally quick edit of a photograph and sky replacement in Luminar AI, this video was posted for update 1.2 and the software is now in version 1.4 so it has improved even further since then the interesting editing happens from 1:09 onwards.
Remember my Luminar AI promotional code gives you $10.-, £10.- or €10.- off the Skylum software. I also get a slight commission from sales made with my discount code/affiliate link but you get a nice discount also. Out of this commission I pay for a tree to be planted as my way of giving back and helping Mother Nature.
See you out there,
Kieran.